Have You Ever Thought About The "Benefits" Of Hair Loss?
Aug.19,2022
This entry was posted in
Explore
By Meru
Hair loss can be frustrating, and it has the potential to make a person lose their confidence. But some people have come to think positive thoughts about hair loss in a positive direction, and as one of Donmily's loyal clients, Orianna Morgan gave us a brief interview that I thought was worth recording. They come to remind us all that it's not all bad news when you're losing your hair.
1. Smoother Skin and Less Shaving
Now, obviously the extent of your hair loss depends on the type of hair loss you have. If you have alopecia universalis (which Orianna does), you may also lose your body hair; if it's said to be telogen effluvium, they may actually grow back if you take care of them (meaning the hair follicles) for a while.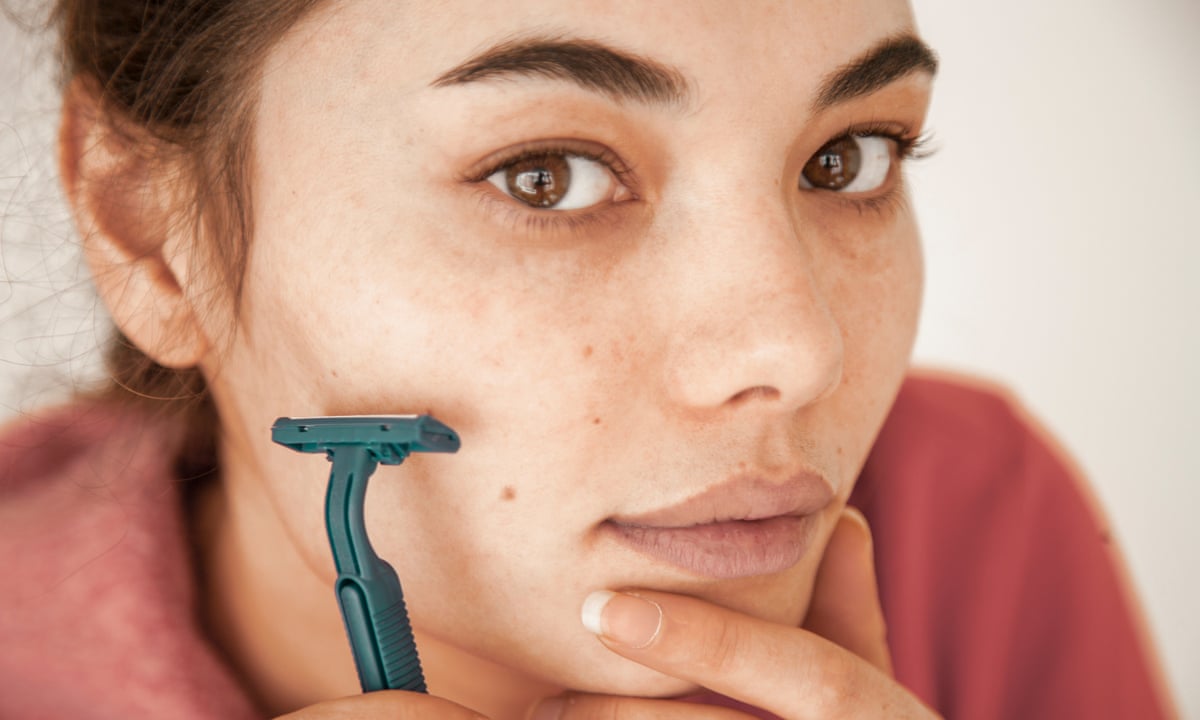 For her, she says, it's actually a big plus if it's generalized hair loss! For most of her life, she didn't have to think about shaving her legs and underarms, except when a few baby hairs came back in a few months, which she was actually really grateful for because it would be one of the few surprises during hair loss; no stubble on her lips and the sting of a rash, no sore skin after shaving, and nice smooth skin (at least, when she could bother to moisturize and see that they worked (at least, when she can bother to moisturize and see that they work, Orianna says).
2. Changing Wig Styles
Orianna says another great benefit of losing her hair is that she can change her style more boldly without worrying about hating her new style and not liking it herself, because the wig becomes part of her everyday life. For the wig, she can style and color it without fear of having any hair color or hairstyle I would not like, or worrying about damage to her hair from perming and coloring. At one point, she went from waist-length straight brown hair to ear-length curly black hair. If it was in the past when she had her own natural hair, she would never have had the guts to risk doing it, thinking that it was her own hair. If you want some wigs which are more convienient to use, you can choose wigs like headband wigs or cap wigs, etc.
Even if she did, sometimes she would be unhappy with the new look and then probably hate it, or possibly go back to the barber store to fix the look again. But when you wear a wig, if you don't like it, you can always change it back and there's no harm done. However, Orianna told us that for people who need to wear wigs for a long time, you need to control the quality factor and try to choose products with a good reputation; secondly, try to choose human hair wigs, having the same nature as your natural hair will make you executable in terms of styling and coloring, because synthetic wigs rarely have products that can be colored and permed to style.
3. Choose Your Eyelashes and Eyebrows
Some of them have naturally good shape and definition, while some like her just ...... don't. But those of us who have lost our eyebrows can play around and experiment with all sorts until we find the perfect shape that frames our face. The same goes for lashes - with no real lashes in the way, we can experiment with shadows, eyeliner and falsies to find a great look without having to work around pesky real lashes that get in the way. We can also wear light, natural lashes during the day and take 5 minutes to dress it up at night - take off the light lashes, apply eyeliner, put on glamorous lashes - and that's the end of it.
4. Get a Styled Look with Minimal Effort
If you've ever had hair, you'll remember the frustration of bad hair days when nothing you did could make your hair look good. Well, people who wear wigs like Orianna's never have to suffer that way. People like her can choose styles that give them flexibility. We can choose styles that give us the flexibility to handle the placement of our parting, to push our fringe forward or back, and so on, without having to compromise on volume or shape.
Our hair on the body can look flat and smooth or styled and voluminous, exactly as we choose, with little to no effort. A quick comb and shake in the morning, a wig on our head, a little fingertip styling, and we're done. While our natural hair friends take forever to wash and blow dry every morning, we get an extra half hour in bed. I don't know about you, but to me, that counts as a major win.
The Author Writes at the End - For Who are Fighting Hair Loss

Actually, on the flip side, for pessimistic people, several of the above factors can be things they hate, such as the time it takes to wear a wig, such as the time it takes to style it, and the time makeup (eyeliner, lashes, eyebrows, etc.) takes up, but none of that is enough to build your confidence back up if said wig can.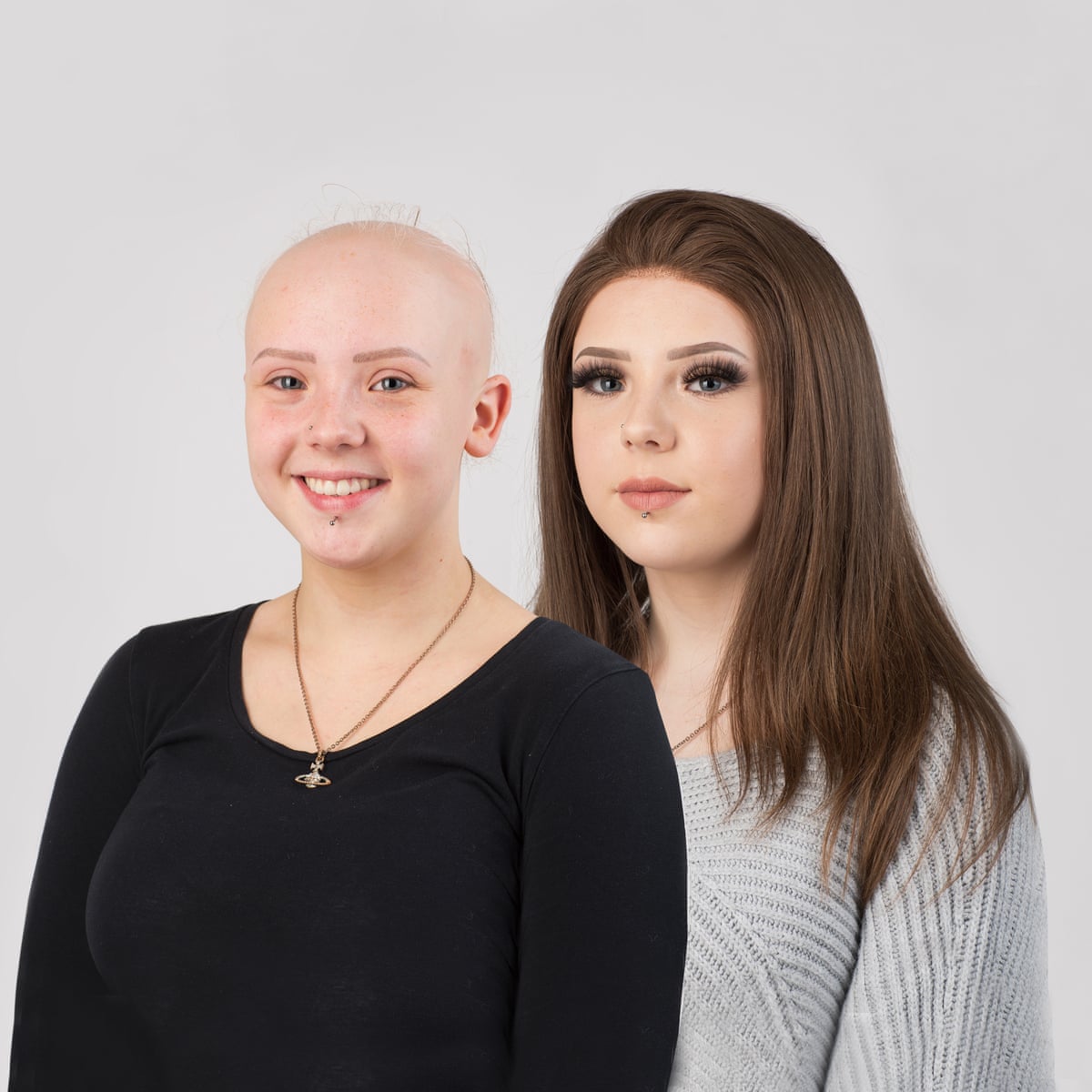 I hope I don't think I'm belittling the challenges some of you face in coming to terms with hair loss, I know it can be harder to do and I understand it can be difficult to see the positive things it can do for you. But I truly believe that no matter how small it may seem this change is appreciated, there is a silver lining to be found in the clouds whenever you are feeling down. It's all small steps toward accepting yourself as you are and being happy with who you are. Also, when you make a friend who has her own hair jealous of your wig, it's just someone else buzzing you for all the reasons mentioned above.
How can I stop my hair loss?
How can I stop my hair loss? If you want to prevent hair loss, you can also prioritize a diet high in healthy proteins, Omega-3 fatty acids, and fresh fruits and vegetables. If you're trying to prevent baldness, you can take vitamins such as iron, biotin, vitamin D, vitamin C, and zinc.
How to prevent hair loss?
1. to ensure proper exercise and sleep. Exercise is good for relieving stress and improving your immunity, while sufficient sleep can promote normal skin and hair metabolism.
2. to maintain an optimistic state of mind. Modern people work under great pressure, study under stress, use the brain excessively, easy to be happy and sad, these often cause hair loss. So it is recommended that we work and study in general, to maintain an optimistic and calm state of mind, do not get excited about things, work, study to combine work and rest.
3. try to avoid hair by environmental damage. Strong light, dirty air, chemical toxins, hair dye, etc. can cause great damage to the hair and destroy the growth environment of hair follicles, resulting in hair loss, so try to avoid.
4. Wash and comb your hair regularly. Combing your hair a hundred times each morning and evening can stimulate your scalp and improve ventilation between your hair. As the scalp is easy to sweat and get dirty, diligent hair washing and combing can help prevent baldness and dandruff.

What are the signs of hair loss in women?
1.Observing more hair fall out on your brush, the floor, in showers, on your pillows, or in the sink on a daily basis.
2.Observing noticeable patches of thinner or missing hair, including a wider area on top of your head.
3.Seeing the scalp skin through the hair.
4.Possessing smaller ponytails.
5.Seeing hair fall out.