What Makeup To Match Burgundy Hair
Sep 22,2023 | Bella
Whether you buy a burgundy wig or dye your hair burgundy, you must learn how to match the burgundy hair, including your makeup and outfit. Girls want to be the most unique in the crowd and try to look as individual as possible in their hair and makeup. They are used to the traditional brown and black hair, and in the past couple of years, new hair colors have become increasingly popular. Ginger hair, popular in fall and winter, and burgundy hair, suitable for any time of the year, are the new hair colors that allow the girls to look more individual and make them more attractive. Below I will provide some tips to help you easily match your hair.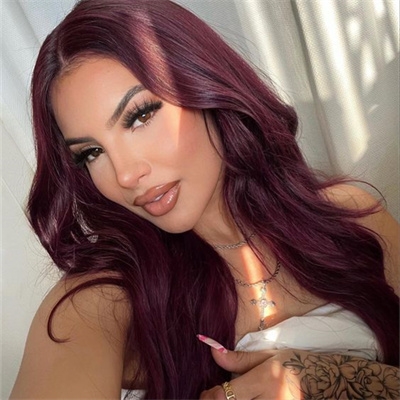 Ⅰ. What is the color burgundy?
In the ancient Germanic tribes, there was a man named burgundy, so the color was named after him, and later, in the French wine estates, there was a dark reddish-brown wine with an exquisite flavour and color, so this wine was also called burgundy. Burgundy is a mixture of brown and purple, but its basic hue is red, and most people may confuse burgundy with maroon, but they are quite distinct. Chestnut is a reddish-brown shade without any purple tones. But burgundy is a deep red with purple tones. Burgundy has a different glow when exposed to the sun, it is a dreamy color that offers a chance for girls of every complexion to become beautiful.

Ⅱ. Why did burgundy hair become so popular?
In the earliest days, people didn't like burgundy, whether it was the color of their clothes or the color of their hair, because, after the end of the gold rush in America in the last century, people preferred the color of gold. The appearance of the famous movie star Marilyn Monroe also made people more fond of blonde hair. In the modern world, burgundy hair is seen as a noble color, purple is regarded as a symbol of nobility and royalty, and burgundy hair incorporates a lot of purple elements but has a red tone as a fusion, more relevant to life, there are many celebrities and princesses of various countries will choose burgundy hair. Burgundy hair has become popular among many girls.

Ⅲ. What makeup to wear burgundy hair?
The makeup to wear with deep burgundy hair color is very important because this color of hair, without the right makeup, will lose its original charm and may look very old. You need to find a color that echoes burgundy hair and doesn't look harsh and exaggerated so that you can maximize the charm of burgundy hair.
1. What eye shadow can match burgundy hair
First of all, your eye shadow should suit your skin tone. Choose an eye shadow slightly darker than burgundy hairon top of your skin tone so your makeup will have a subtle and soft aesthetic. If you are usually used to heavy makeup, try using dark brown or blackish eyeshadow to create a smoky effect.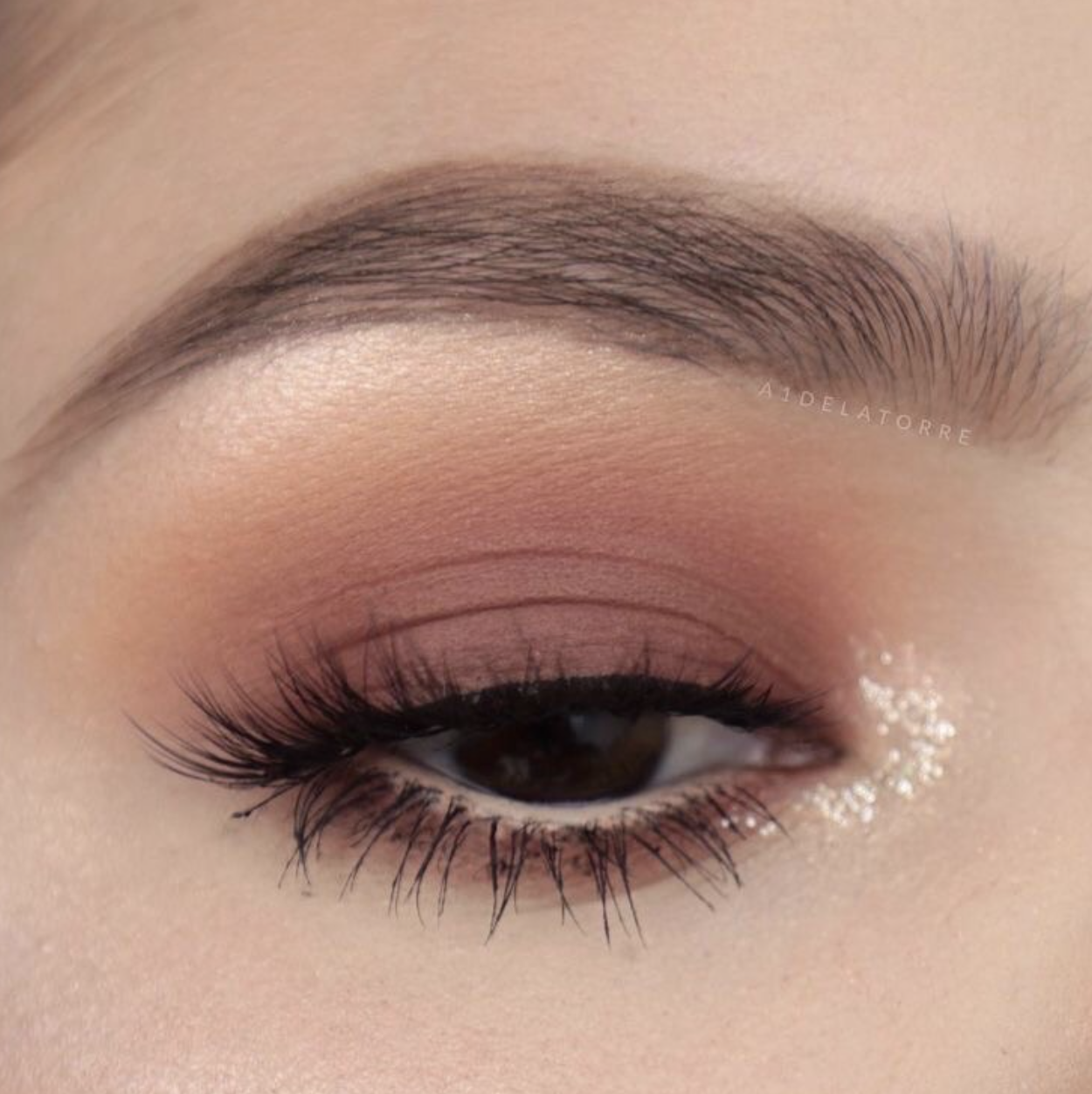 Try this super practical eyeshadow palette from Maybelline, which includes earthy colors, darker shades and sequins, a plate of eyeshadow to achieve various looks.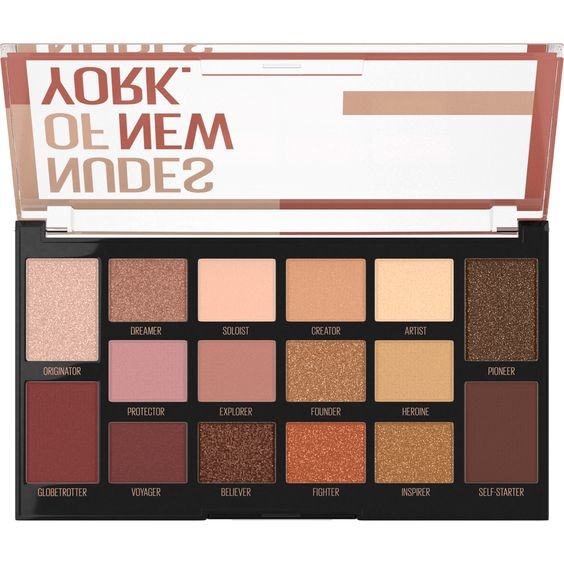 2. What color lipstick can match burgundy hair
Because burgundy hairitself is a color concentration that is relatively high, we can not choose too bright colors when choosing lipstick, it is best to choose nude tones or lighter shades of lipstick, which will make you look supermodel senior sense. But if you are usually the girl who is used to heavy makeup, then you can try a very bright color like berry red.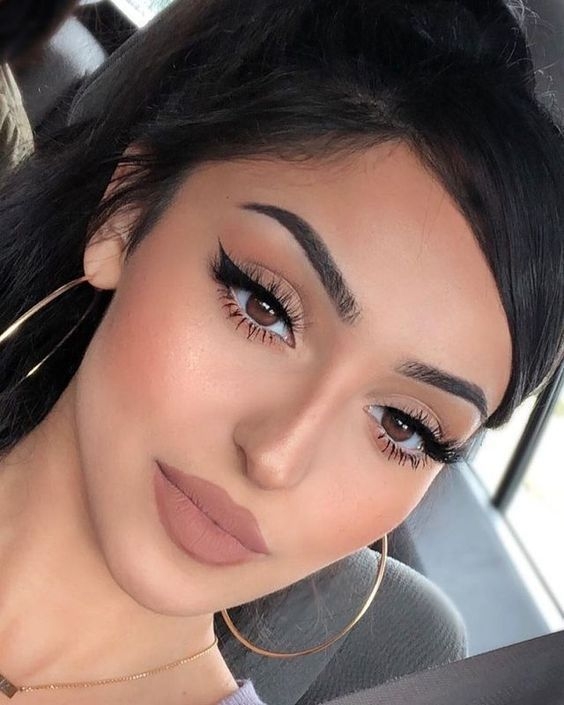 However, your lipstick will not be suitable for too bright, a light or nude lipstick will be perfect. If you want a natural look, keep the whole makeup clean.
We recommend you take a look at the nude lipstick swatches. Among all the brands, Nars lip pencils can help you outline your lips perfectly with a pretty nude color, in addition to considering brands like CT.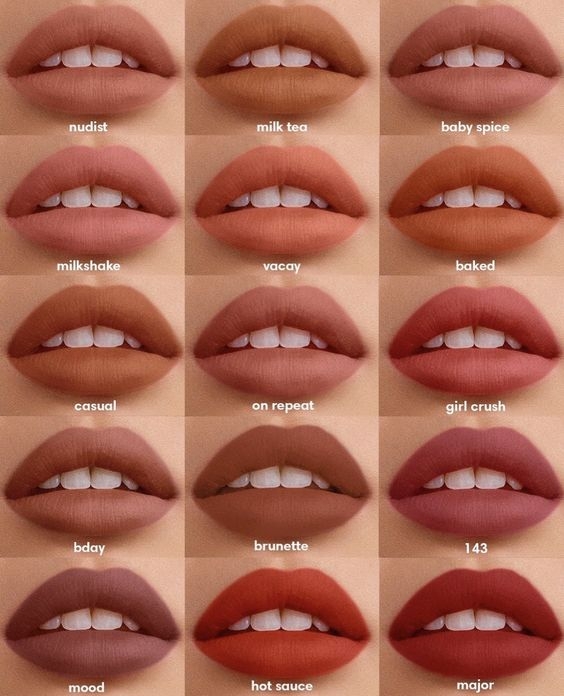 Use a light pink or nude eye shadow along with a thin coat of mascara to give a natural look and to draw better attention to your burgundy hair.

3. How to match burgundy hair with different skin tones
There are different ways to match maroon hair color for different skin tones. If you are a girl with a darker skin tone, then you can use full coverage foundation and berry-colored lipstick with burgundy hair; try bolder eyeliner, For the rest of the look, you need to keep it simple and focus on your eye makeup and lip makeup. If you are a white color skin girl, you can try to try simple and advanced makeup, that is, as much as possible to reduce the colorful makeup and replace it with lighter color products, such as nude pink, beige, etc., so that your makeup looks advanced and simple.
Overall, burgundy hair is a noble and very individual color. We have summarized much how-to-match burgundy hair makeup for you, including eye makeup and lip gloss, so hopefully, you can better match your hair and become more beautiful. If you want to embrace burgundy hair, why not choose 99J wig? Find more attractive and affordable burgundy wig in Donmily
Comment