5 Best Short Wig Haircuts For Women In Round Faces
Aug 04,2023 | Meru
Wigs come in a variety of shapes, lengths and colors, and there are countless choices on the market. There will be the familiar wigs for every face shape, even round faces. When it comes to black women's round faces, the biggest challenge is finding a hairstyle that accentuates facial features without creating an overly plump effect. Based on our commitment to fit everyone with the best and most economic and prettiest wigs. There're 5 best short wig haircut for black women in round face ready to recommend to you to get some natural wig haircut, like highlights, mid parts, pixie, black weaves etc.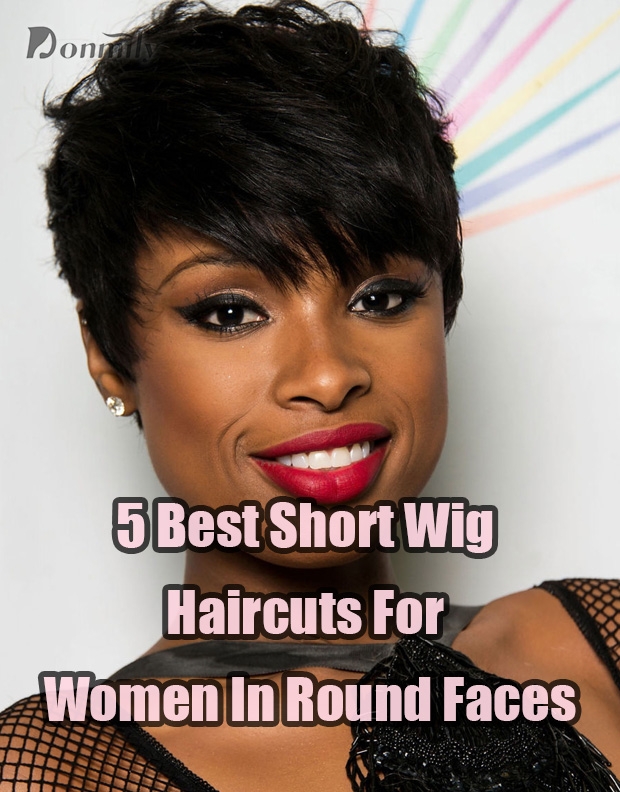 I. How to get short hair wig naturally for black women with round faces?
If you're a round-faced black woman looking for the idea of short hair, you've come to the right place. We'll probably recommend bangs, curls or straight hairstyles, maybe blonde or black or something else to make sure you have something for each aesthetic.
If you think it's hard to choose a good wig if your face is round, there are limits. Getting the perfect look is very easy. In fact, when it comes to short hairstyles with round faces, there are plenty to choose from.
II. Choose Your Wig For Your Face Shape
For example, you can opt for a long Bob to make your face look slimmer. A straightened, rounded look works best with this face shape, as curls and waves can sometimes create extra volume where you don't need it.
Of course, you can still choose curly and wavy wig styles if you are round face, it all depends on how you design them, and you'll get lots of ideas in this article. When it comes to short natural hair for black women, the short Afro is also valuable.
Wigs of short hair is perfect for women with round faces, as height automatically elongates your face and accentuates your facial features, especially your eyes. The biggest advantage of Short Afro is that it is easy to maintain.
A common misconception is that round faces should not rock a pixie cut. However, you'll be happy to know that it's one of the best hairstyles for your face shape.
III. 5 Best Short haircuts for for Black Women in Round Faces
1. Short black hair weaves
Weaves offers you plenty of opportunities to take your hairstyle to a whole new level. There are no rules. It all depends on your personal preference. A little creativity can get you a whole new look.
Depending on your mood, your wig can be straight or curly, long or short. To get the best results, make sure you get a high-quality braid that will blend perfectly with your natural hair.
When considering adding extensions to natural hair, it is usually to add fullness or length, but not always. Short weave hairstyles can be an excellent alternative for experimenting with new short hairstyles without altering your natural hair.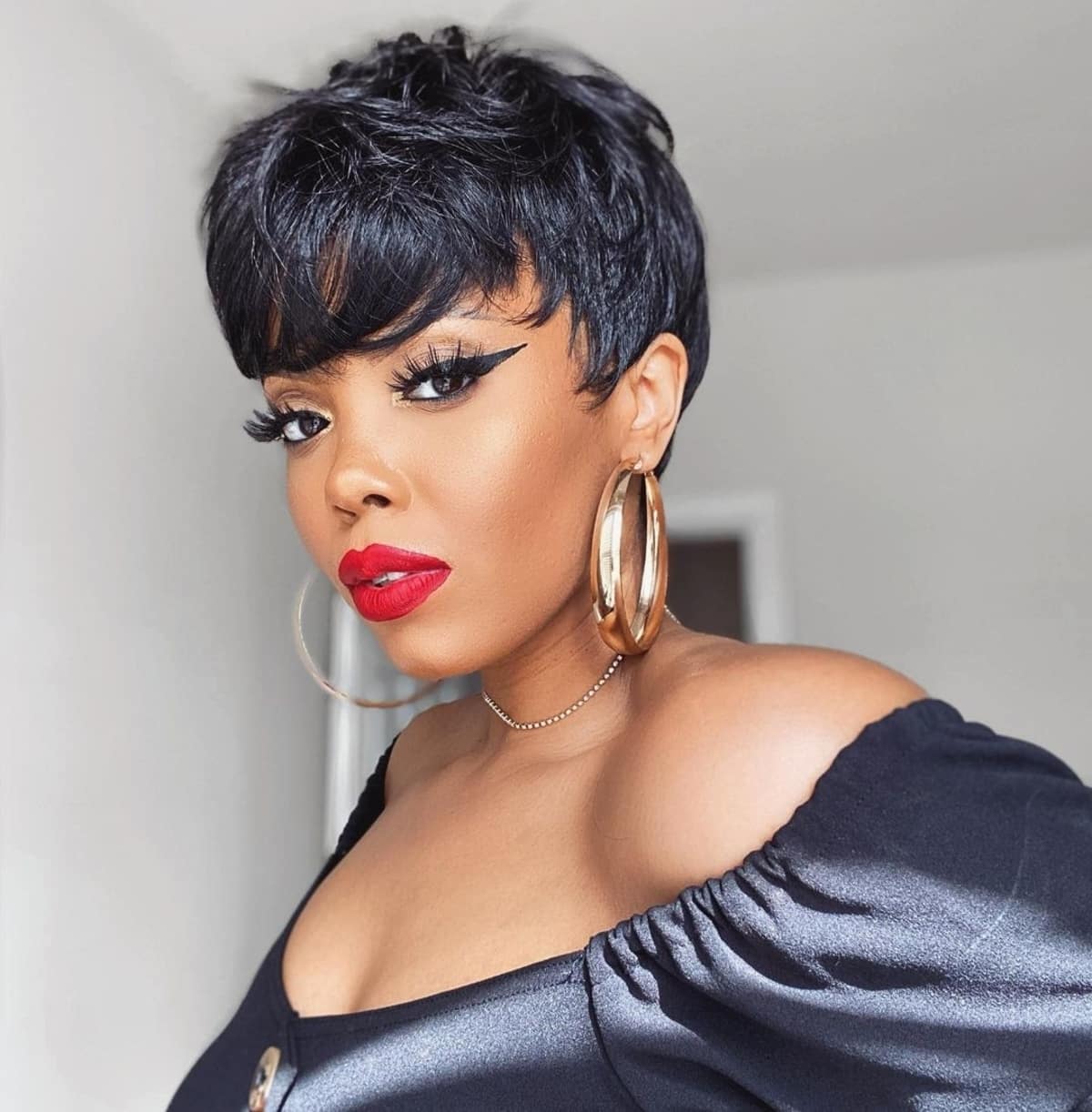 2. Highlights Wigs for Round Face
Highlights and lowlights are layered colored hair with streaks of color that contrast with the primary color (the solid color of the hair before the highlights).
Highlight wig or your real hair using toners, colors, and/or direct hair colorants. Highlights are colors that are brighter than your base color, whereas low lights are darker than your base color. The process requires your stylist to separate out tiny strands of hair to form streaks, also known as hair highlights. The woven hair is then treated in aluminum foil to ensure the product remains sealed and does not touch the undertone.
Dance while showing gorgeous bouncy curls with layers dyed in dark brown. By making it a caramel blonde, a soft glow is added to the face. Cut the bangs short to create a curled bangs that will fit on your forehead.
At the same time, highlights can also be done with curly hair. These curls can be subtly layered and dyed a dark brown. Add a soft glow to the face by adopting caramel golden highlights. Or you can cut some of the front hair shorter to create a curly fringe that falls on the forehead.
3. Curls and Mid Part
Middle parting is an excellent and quick way to switch up hairstyles without altering the overall look. The added beauty of holding the curls is that the center parting seldom looks very coarse because the curls help to soften the style.
Parting is typically used to frame the face and often draws more attention to the area where the parting falls. For example, in the case of a central parting, it will show up in the middle of the face, which can sound daunting.
4. Short Pixie with Bangs Haircut Wig
The pixies are sweet, funky and a lot of fun. From bright colors to sexy layers, there are plenty to choose from when you're ready for something new. Depending on how natural and understated you want your hair to look or sassy and bright, you may choose a hairstyle from the images below that will make you and those around you happy.
Pixie wig with bangs are perfect for those who want a fresh look. Whether your hair is straight or not, this hairstyle can help you make the change you've always wanted. I know you're afraid to join the short hair club, but look at these cool pixies with bangs, aren't they edgy and cute?
From different lengths to countless color options, no two weaves are the same. This will be a great option for black women who want something to tell their unique story without a lot of hassle or expense in their daily lives.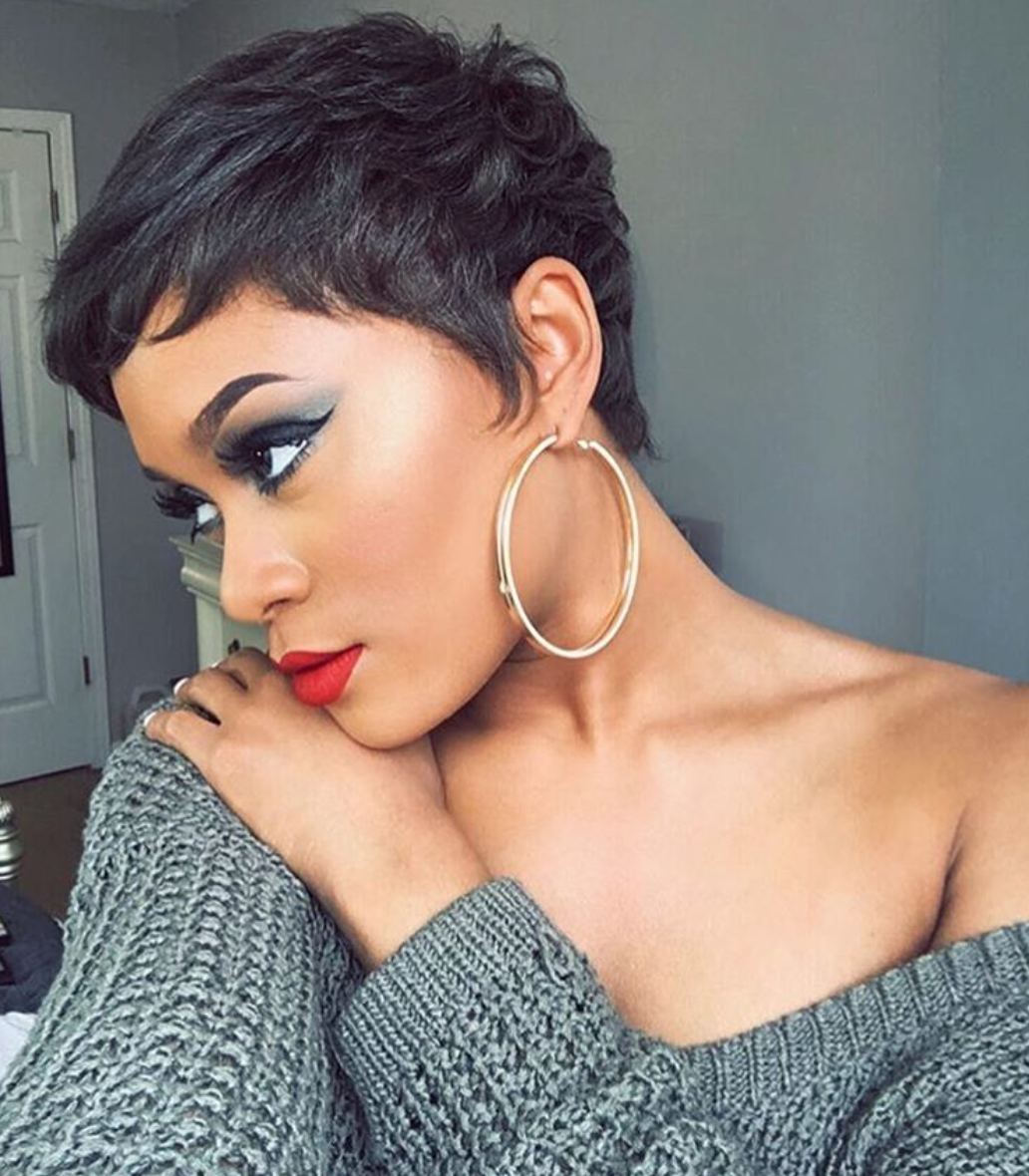 5. Dreadlock Style Wig With Bangs
If you are a lazy lady, busy lady or does not want to spend a lot of time on styling your hair, then the wig in dreadlock hairstyle with bangs is mainly for you, as dreadlock can be maintained for a month even without any care. Dreadlock hairstyle is one of the versatile styles not only for women but men also. You can try this hairstyle on any type of hair. This style can be made on long, medium and even short hairs.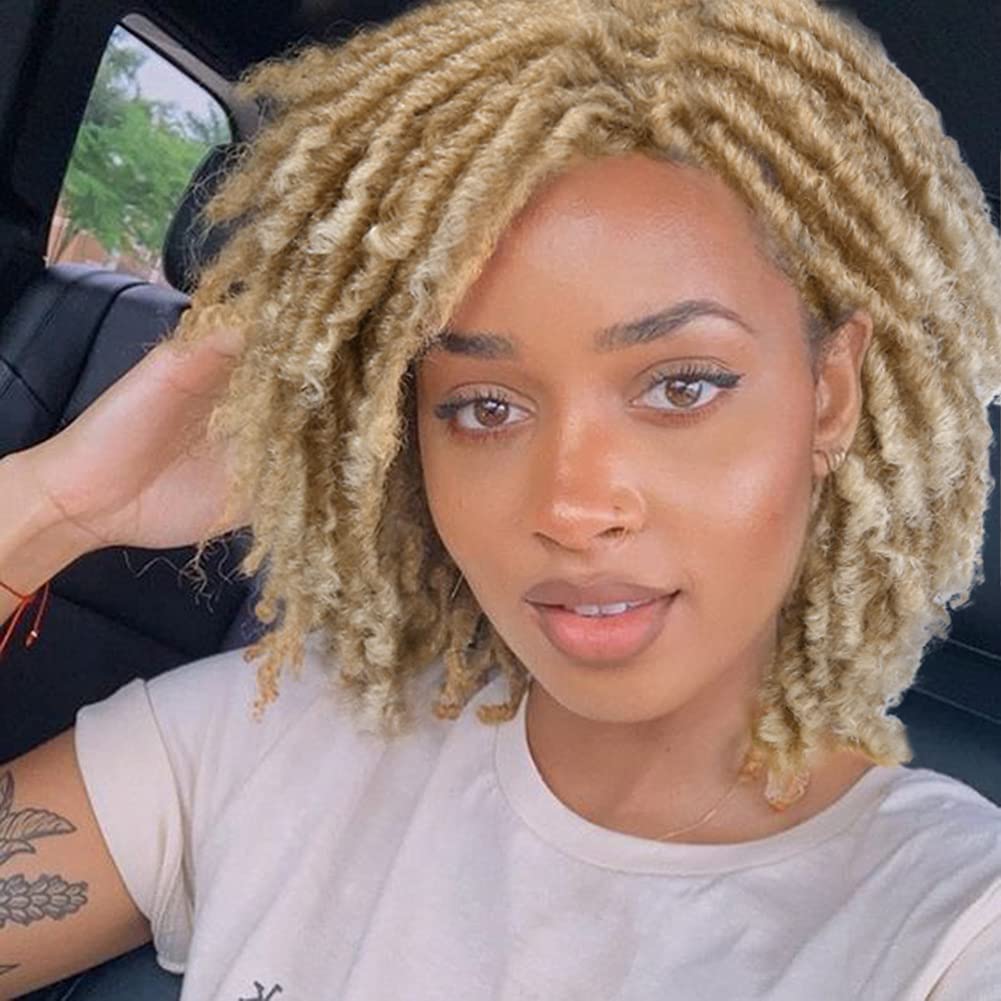 Hair is a woman's second face, especially for black women, and if you want to try a new hairstyle, you may have to wear the wig, and must want to try these wig in the recommended list. Wish these 5 best short haircuts for black women in round faces. Transform yourself in just one minute. Go ahead, try these quick and easy hairstyles. Perfect for running out the door or any other occasion, Donmily Hair takes the guesswork out of beautiful wig by creating pretty haircut for days. We create high quality human hair products for every moment of your life, from the mundane to the remarkable.
Comment