How To Keep Curly Wig Looking Wet
Aug 04,2023 | Bella
Today for you to introduce some small tricks to keep the curly wig wet so that we can enjoy the charm of the wet curly hair look. If you ask what kind of wig is the most popular, that may have many answers, if we ask what kind of wig is the most classic, the answer must be a curly wig. I believe that most women like or aspire to fit their own head of curly hair, but often we buy back the curly wig that is very fluffy, we always worry about whether the curly wig looks too straight or too flat, how to create curly wet looking hair? Keep on reading!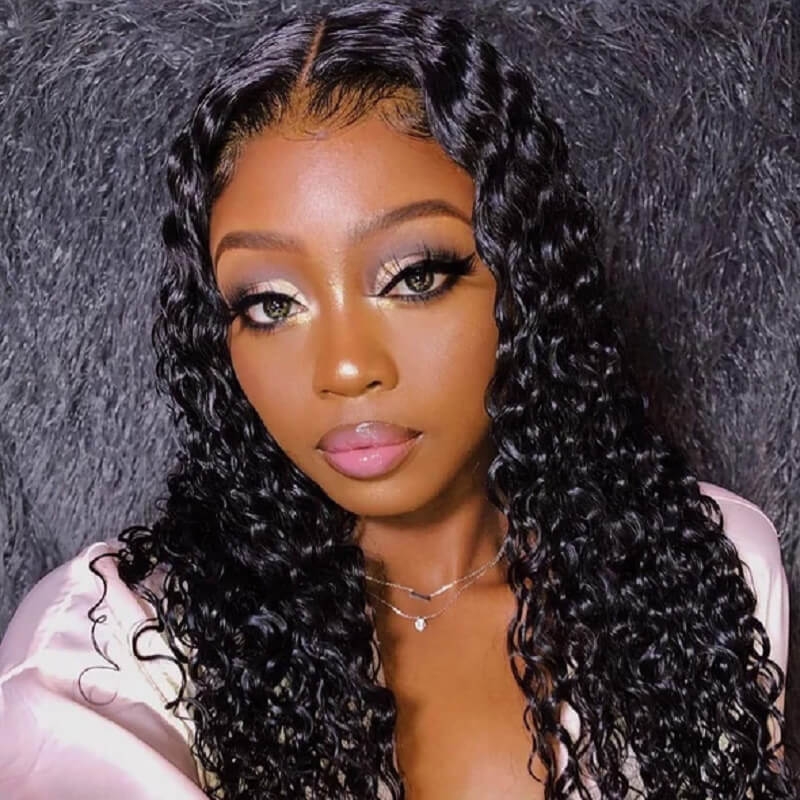 Ⅰ.How to keep curly wig looking wet
After learning about curly hair and the origin of curly wig, it is easy to find that a wet and shiny curly wig is very popular today, so how can we keep our curly wig wet? Let's take a look at the following tips. First, you need to prepare the following tools to make your curly wig wet: a spray bottle, a prize brush, gel product and a bottle of conditioner.
1. Get the curly wig wet
This step is very important because if we want a near-perfect wet curly wig, we must first make sure that the curly wig is soaked wet, you can put the curly wig in water to soak wet. But we need to remember not to use the hair dryer to control the moisture of the curly wig, because this will make the curly wig looks very frizzy, and not conducive to styling. You just need to put the soaked curly wig on the wig stand with natural dry moisture until the curly wig will not drip.
2. Comb the curly wig to smooth
In order not to have the curly wig tangled, we'd better comb the curly wig smooth. We can use a paddle comb from the root to the end of the hair to gently smooth them out, this paddle comb can be very good to prevent sudden breakage of the curly wig, if you really encounter a knotted curly wig that can not be combed away with a comb, please use your hands to smooth the curly wig out, remember never pull hard.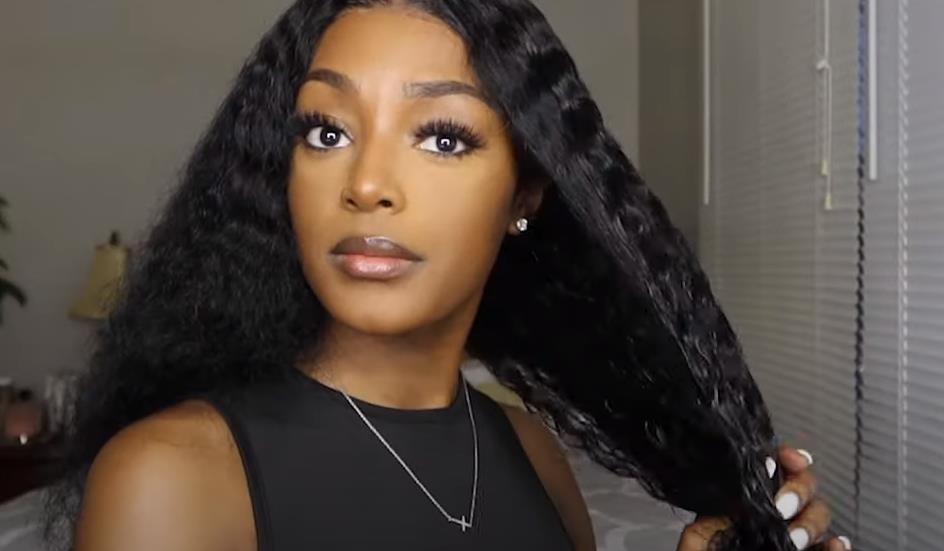 3. Apply gel products on the curly wig
After smoothing out your curly wig, if we wear it out like this, it will not be long before the curly wig dries out, we need to use a gel product to keep the curly wig moist. The use of gel products depends on your own, there are many gel products on the market you can choose one you commonly use. Put the gel on your hands and apply it evenly on your curly wig, but please do not apply the gel in large quantities on your curly wig, it will undoubtedly be a kind of damage to your curly wig.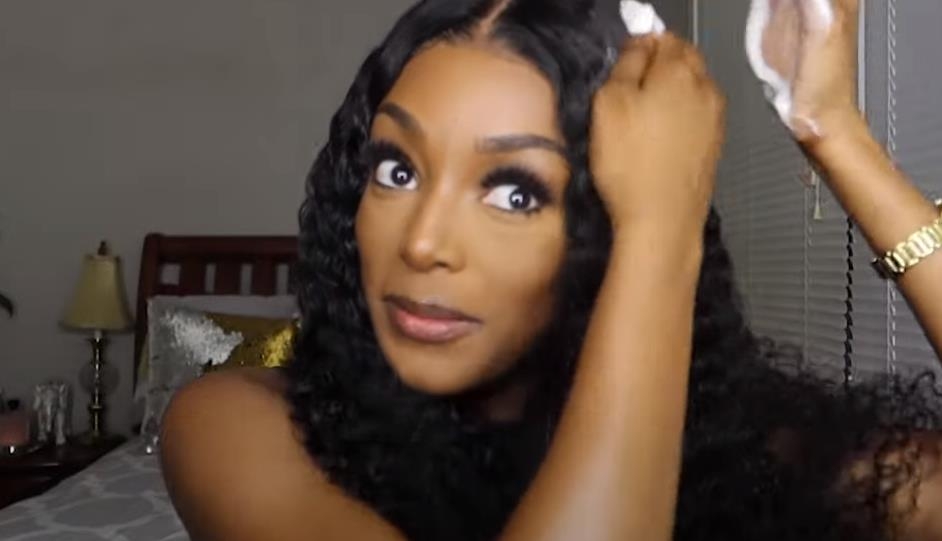 4. Comb your curly wig again
This step requires us to straighten the curly wig again, in order to make your curly wig better to achieve the wet effect, please do not skip this step, this step you can use a relatively small comb.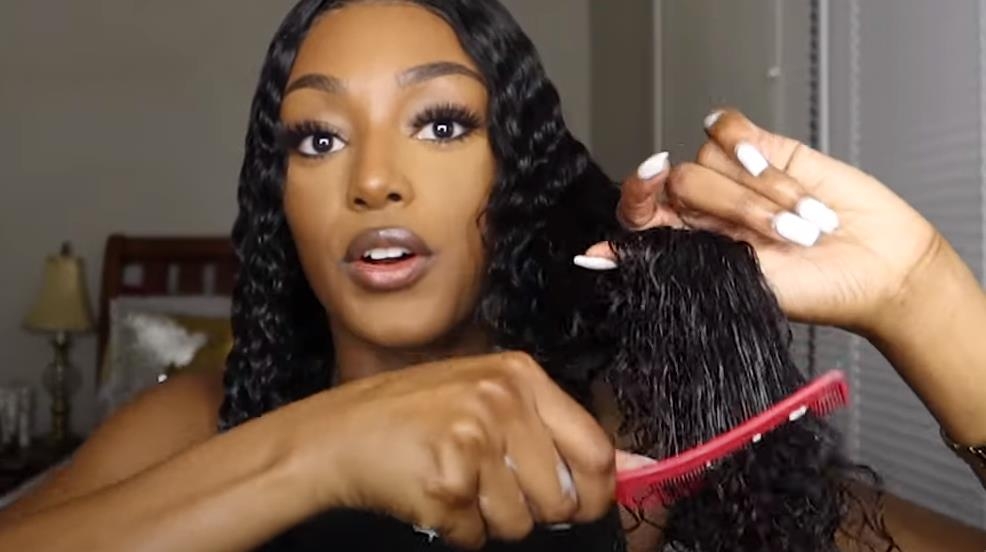 5. Shine spray on the curly wig
After the above steps, our curly wig has good wetness, then what we need is to enhance the shine of the curly wig. You can choose a bottle of shine spray, they can greatly increase the shine of your curly wig and make your curly wig look even better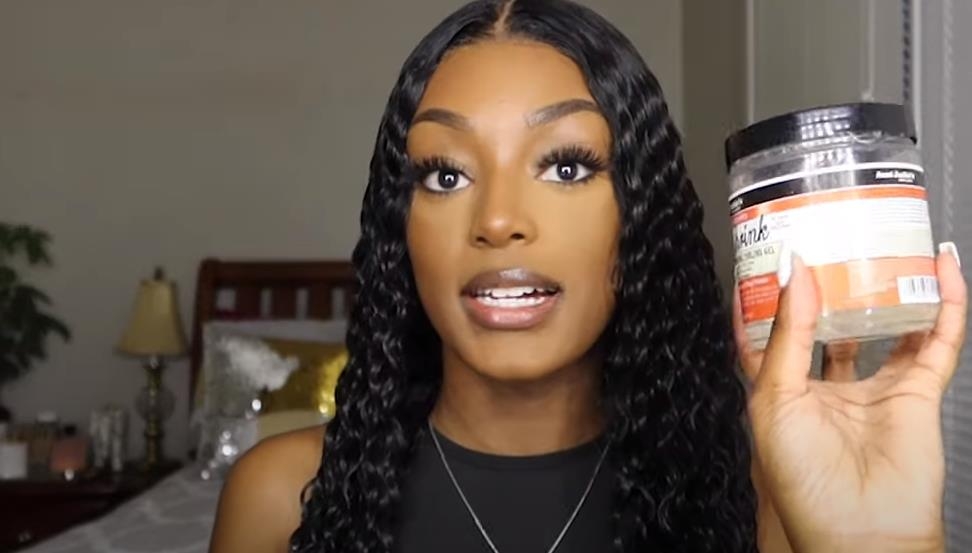 6. Create looks on curly wig
After these previous steps, we have a wet and very shiny curly wig. Now you can make a different look on top of the original curly wig according to your preference or styling requirements. But in your final finish, I still recommend that you spray a styling spray, so that no matter what the occasion you do not have to worry about the shape of the curly wig will be damaged!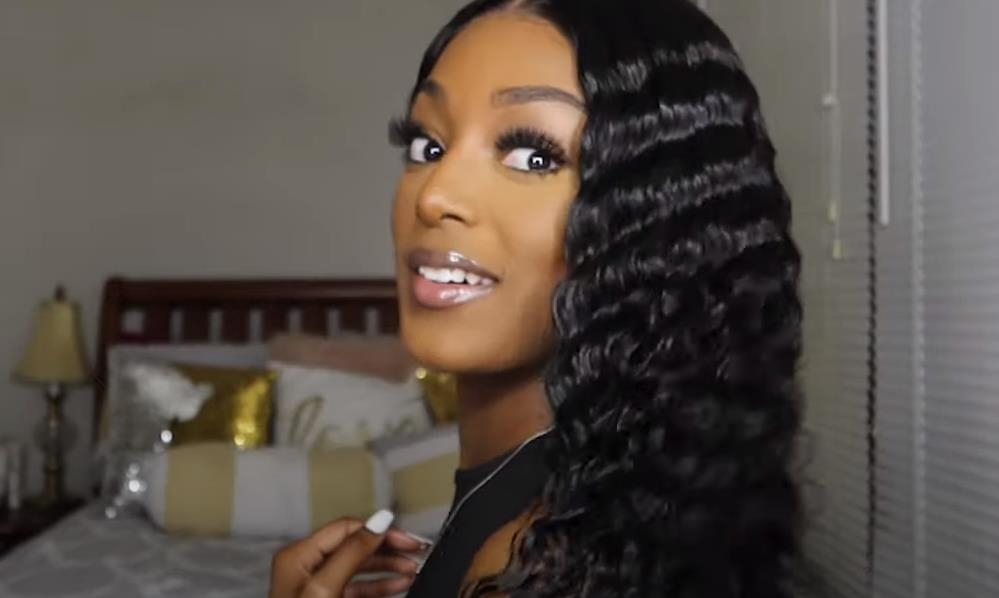 Ⅱ. How much do you know about a curly wig?
The last but not least thing I want to ask you is: how much do you know about a curly wig? We always see in major magazines or on various web videos can hear the phrase: fashion is a reincarnation. We are not difficult to find nowadays popular fashion elements and items that may have been hot more than a decade or decades ago. Speaking of wig fashion, the popular style may have been updated iterations but it is clear that the curly wig is still a fashion classic, no matter what the occasion and no matter what time, the curly wig will never go out of fashion. Let's trace the origin of curly hair, the famous Hollywood international film star Marilyn Monroe must not be unfamiliar, she and many actors with curly hair in the same period in Hollywood films in the lead role. Because of her stunning beauty and unique acting skills, Marilyn Monroe soon became a superstar, and people who admired her at the time also competed to imitate her curly hair. Marilyn Monroe's curls arguably set the trend for using curling tools to create a curly wig. We have to use their original hair to do curly hair for a long time, there is no doubt that is very damaging to the original hair, with the expanding market demand, curly wig also came into being, until the now curly wig is still popular.
After the detailed introduction of how to keep the wet curly wig, do you have a better understanding of it? We are actually not difficult to find, these steps are not complicated, the tools needed are not so many, simple and easy steps you will be able to have a perfect wet curly wig! Act quickly to create your wet curly wig, if you do not have a curly wig, please come to Donmily mall to buy!
Comment