What Is the Difference between 1b and 2 Hair Colors?
Aug 04,2023 | Bailee
Because people are paying more and more attention to their hair, we have more and more hair colors and types to choose from. Do you want to color your hair or buy a wig? But before you do that it's best to understand the difference between colors. Many people wonder what the difference is between hair color 1B and hair color 2. In this article, we will elaborate on the difference between the two and everything else you need to know.
What you will learn about:
1. what is 1b hair color?
2. what is a 2b hair color?
3. What is the difference between 1b and 2 hair colors?
4. How to choose 1b vs. 2 hair color?
5. How to take care of 1b hair color?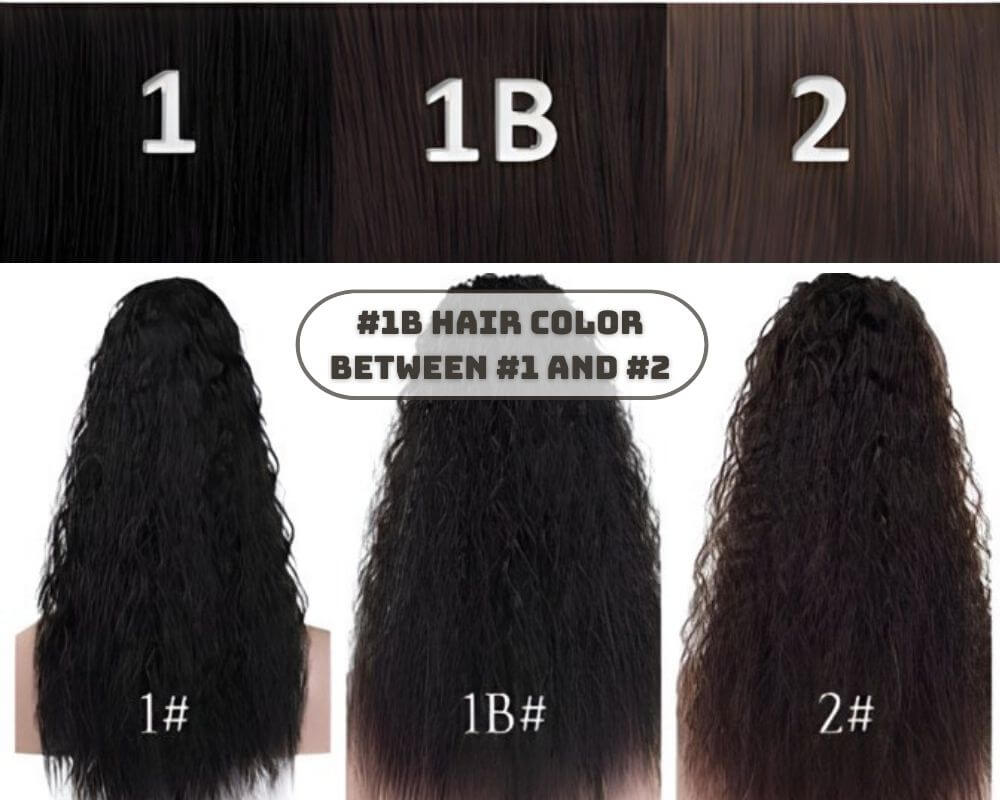 1. What is 1b hair color?
Just like its name, the "b" in 1b stands for black. 1b hair color, also known as non-black, is the closest color to black that natural hair can be.
2. What is hair color #2?
#2 hair color is the darkest color of brown hair available. From a distance it looks black, but up close it looks brown. Most black women have dark brown hair, so #2 hair color is the most appropriate.
3. What is the difference between 1B and 2 hair color?
It's easy to confuse 1B and #2 hair colors because they look very similar. But by the following explanation, you will know what is the difference between them.
3.1 1B has a darker hair color. Since 1B is a natural brunette and #2 is the darkest brown, 1B is a darker color. Of course, this is not immediately obvious and requires you to tell the difference.
3.2 1B human hair is usually unprocessed, while #2's hair is dyed and looks uniform. Therefore, 1B human hair tends to be more colorable than #2 hair.
3.3 1B human hair often has color changes, while #2 hair does not.
4. How do I choose the color of 1b vs. 2 hair?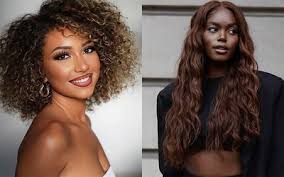 There is no doubt that natural brunette shades suit more skin types than non-natural brunette shades. For those considering dying their hair black, 1B hair color is a safer choice than pitch black. Of course, this doesn't mean you can't try a darker shade.
For hair extensions or coloring, 1b hair color is the most common type. While salons and hair products can match non-black shades more effectively, you may not find a perfect one that can match your hair every time. If you want a more special look, jet black hair is a unique color. But let's say you're deciding between 1B hair color and lacquered black hair color. In this case, there are three main considerations: the base color of your skin, the color of your eyes, and the look you want.
You may prefer a natural shade, no matter what color you were born with, or you may prefer the intensity of a jet black. Neither of these colors is the best, as the best color for you depends on factors such as the natural color of your hair and the look you want. But if you're really keen to make a choice, you can use the simplest, reference below to help you decide.
4.1 Match your natural hair color.
4.2 Extending the health of your hair is of utmost importance to you.
4.3 Match your skin tone.
Is 1B hair color right for you?
If your natural hair color is black, then 1B hair color is best for you. If you are indecisive about 1B hair color versus pitch black hair color and dark brown hair color, you can also refer to the color of your eyebrows. You can dye your eyebrows accordingly, but if you don't want to deal with the maintenance issues of dyeing your eyebrows, it's best to lean towards a more natural color.
Comment