If You Compare HD Lace With Other Kinds Of Human Hair Wigs
Jul.22,2022
This entry was posted in
Wig Tips
By Meru
For wig beginners, finding the right wig for you is easier said than done and can be a tangled affair. You often have a clear idea of what you want before you enter the wig online store to browse, but then you are often the first one to be confused before a huge array of categories and styles.
There are many things you have to consider when choosing the right wig, including the type of wig you want, the hair style, the color, etc. Fortunately, once you have tried the style you want, it becomes easier and easier to choose a wig to buy. One of the very important aspects that you cannot forget when choosing a lace wig is what type of lace you need to choose. Since the level of lace production largely determines whether or not the look of your forehead and hairline is perfect, this explains why so many people are turning to HD lace.
I. Why HD lace? What is the difference between different lace styles of wigs?
Lace wigs are a relatively new type of wig. Compared to other wig types (wig caps, headbands, halfs, lace parts etc.), it gives the user a more natural hairline and more realistic hair separation gaps. Lace wig can be divided into lace front wig and full lace wig, which lace front wig is only the front hairline part of the use of lace ventilation grid design, the other parts of the traditional head wig design; and full lace wig is the whole head with a ventilation lace mesh to the base weave.
II. What is HD lace?
HD stands for high-definition, which represents the highest quality lace wig base available. Until recently, the best lace would have been Swiss lace, but HD lace is the latest iteration of Swiss lace. a huge improvement over Swiss lace is how easy it is to match to different shades of skin. Sheer lace is easy to match with lighter skin, but for those with darker skin, you have to bleach at the roots first when using it. With HD Lace, on the other hand, your skin tone becomes less important. Once it touches your skin (scalp), he becomes indistinguishable.
Another outstanding benefit of HD lace is its comfort when worn. While people who wear other kinds of lace feel uncomfortable because of scratching and itching, HD lace style wigs are like silk on the skin. In addition to this, it is also breathable. For this reason, I highly recommend HD lace to those who have sensitive skin or fragile scalp.
III. Cons of HD Lace
Just like any other great product, it has some drawbacks. They are not listed to discourage you from buying them, but rather to allow you to choose them wisely based on your needs.
HD lace is more expensive compared to other lace products, the lowest price I could find after browsing many wigs online stores was around $170, but more products were between $200-$400, as well as you need to consider both the price and shelf life of hd lace wigs.
When it comes to shelf life, HD lace wigs don't last very long. HD lace wigs can last up to 8-12 months, and possibly up to 24 months, depending on the quality of that wig. Since HD lace is very thin, even thinner than a stocking, it may be more prone to damage than other types of wigs. HD lace wigs are great for photo shoots, attending public events and other situations where you need to be in order to style and be photogenic. However, if you are looking for something that will last a long time, then HD lace is not for you. If you take care of your wig and don't wear it often, your wig will last longer.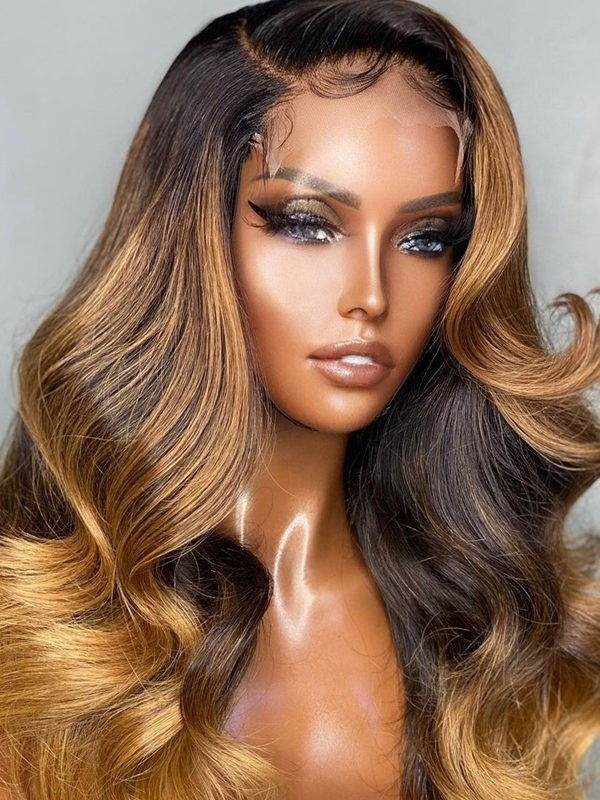 IV. Do you think HD Lace is right for you?
After reading this article, I'm sure you've come to the conclusion of whether or not to buy an HD Lace wig? If you fit some of these characteristics, then you may want to consider buying an HD Lace wig:
1. You go to high end events
2. You take great care of your wig
3. You have a hard time finding wigs that blend in with your skin tone
4. You don't mind spending some extra cash to get the perfect look
5. You have sensitive skin
If you choose to invest in a hd lace front wig, you will completely change your look and love how easy and simple it is to use.
Which is better HD lace or Swiss lace?
Compared to HD lace, swiss lace is more durable. Even if the thinness is similar to both the laces, swiss lace is considered a better option for people who want their wig to last for a long time. You will find these laces in several colors.
Is HD lace good for dark skin?
HD lace and transparent lace could be very confusing, as they both claim 'transparent'. But transparent lace doesn't blend well with dark skin - only on lighter skin. HD lace is the better option between the two because it can blend easily no matter your skin tone.
Is HD lace wigs good?
HD lace-hair extensions are created using very thin Swiss lace. These laces are commonly called film lace because of their fineness compared to other laces. You can dye the film laces very easily. However, you don't have to dye or color the laces because they will perfectly match your skin tone.