How To Do Frontal Ponytail On Natural Hair?
Oct 09,2023 | Jessica
How do we fit a
frontal ponytail
to our natural hair? That sounds difficult. Now I will tell you how to start frontal ponytail on natural hair.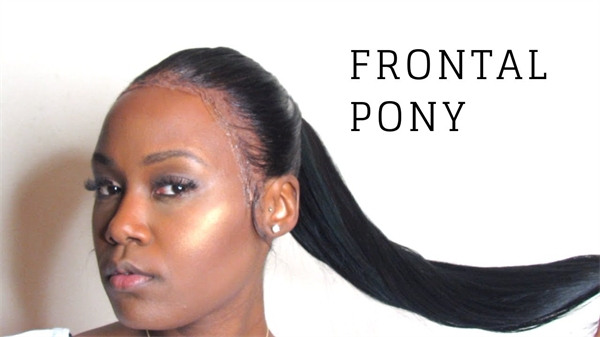 Ⅰ. What is frontal ponytail?
Frontal lace wig refers to the use of lace mesh on the front half of the mesh cap, and the hair is hooked on the lace mesh by hand-woven technology. Make wearing more comfortable. The frontal ponytail is a lace wig that retains the front half, and bundles are installed at the end of the hair to create a ponytail. Now, frontal ponytail on natural hair is all the rage. In short, ponytail uses natural hair, and we need to install lace forehead wigs on natural hair.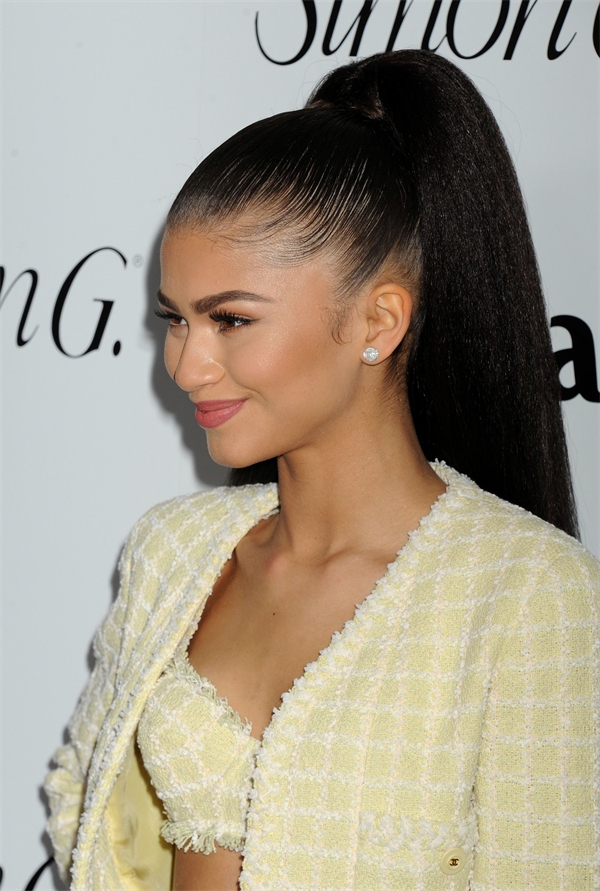 Ⅱ. How to start frontal ponytail on natural hair?
Step1: Preparation
Preparation includes shampooing, blow-drying, brushing your hair, and detangling knots. And tie your hair into a ponytail so that it lies on top of your hair so you can easily follow up.
Step2: Hot comb the edges
That's right, the process of make frontal ponytail requires you to straighten your hair and bangs with a hot straightener. You need to focus mainly on anything but the neck area. Hair roots that do not fall out. Also, you need to focus on the neck area at the back of the hair. We also sincerely build it. It is recommended that you use a mini flat iron to check the neck area and make it as straight as possible.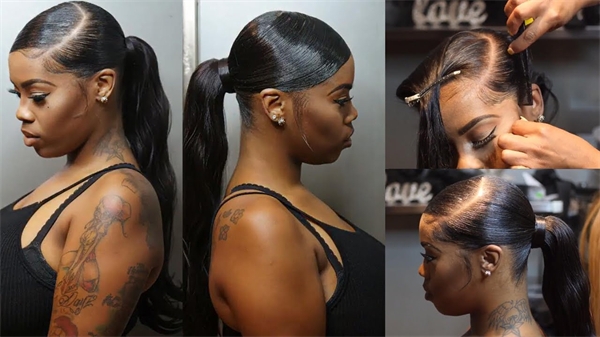 Step 3: Applying skin protection
Place the lace front where you want it, cut it off, and use the flame that must freeze. Braid to bring the front down, and put the front on your head with a spritz of hairspray to settle in just the right spot. at last, you can settle it down with a small-toothed comb and hairdryer. Or you can also use glue or whatever you.
Like something to drop your positive. Cut the lace as you go, set aside a portion with a spray. Once you have finished applying the lace, you need to
Cut off any excess lace around the ears. Plus you can cut your hair where it feels and looks most natural. You need to be very careful with this part because once you cut without the lace, you can't put it back. Therefore, you can start from one point at a time, because if you need. If so, you can always go in and cut more.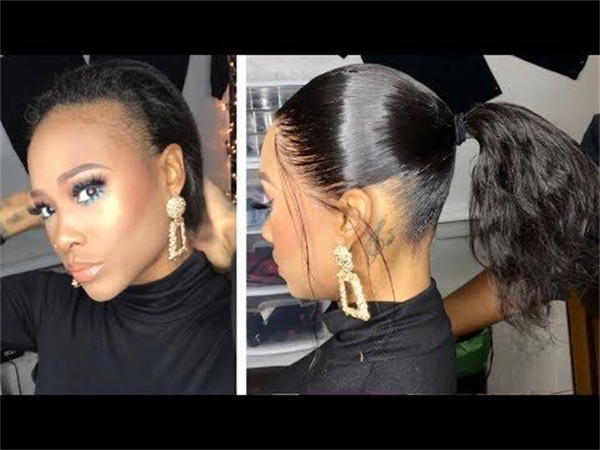 Step 4: Part hair down the middle
Tie a gorilla knot in your hair and move towards. Comb in the direction you want to tie the ponytail. if possible. If so, you'd better remember to repeat this step section by section. because you're just applying the front, you don't want to do too much pulling and cause too much tension. If you take it out piece by piece, your hair will be smoother. Once you have your hair combed and smoothed in place, you will continue to tie the front of your hair into a ponytail (frontal ponytail) braid and braid it, just to keep the hair out of the way thing. Clean your hair with alcohol in a freezing spray border and make some baby hair to customize your hair borderline. First pull out a little hair, get a razor. Trim your hair and put them down with some mousse. These mousses don't cause the forehead to lift at all and are ok. Grips baby's hair nicely certainly. You can apply on all ponytail hair- some mousse to help it lie down and get rid of you in lace. White cloudy sky seen on. More importantly, it can helps your forehead hair blend in better.
Also tie it with a scarf and let it melt in place for at least 30 minutes before removing the scarf.
Use some powder foundation for further blending the face of the forehead is back and forth, this anti-city has a white gloom.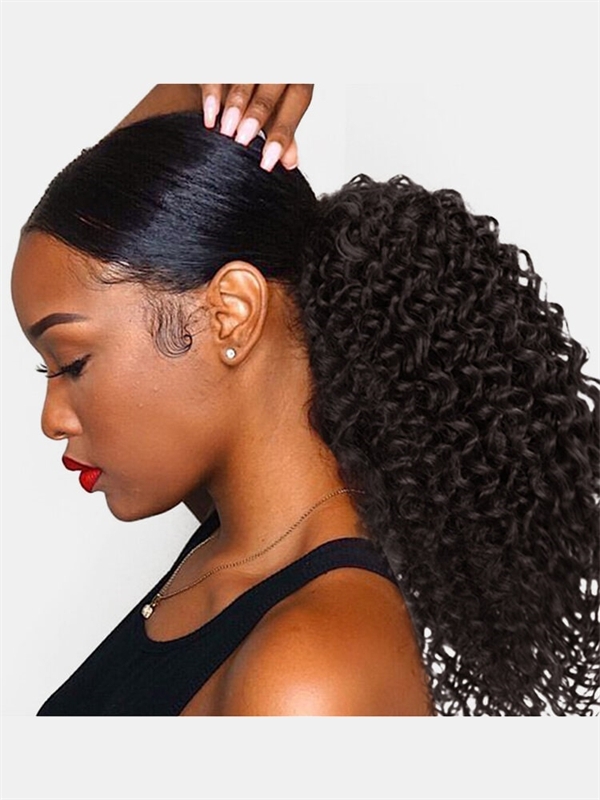 Step 5: Starting the ponytail in frontal ponytail
Loosen the braids. put a ponytail, and then times tightly woven. The tighter the braid, the easier it will be for you to pull your head off. The tresses are wrapped around the braids. Double the track, insert the end of the track into a braid, slowly starting to wrap the track tightly around the braid until it reaches the end. or you can use- some baby pins to secure it.
Take a small piece of ponytail and wrap it around where the ponytail stand shows to help it look more self-contained. Of course, more beautiful. . You can also add-some gold thread to give it a little personality. Your frontal ponytail on natural hair has been done.
Can you put a frontal in a high ponytail?
Simply, the answer is yes – you can put a lace front wig in a ponytail when following the correct steps. Our guide runs you through the process and offers tips on how to achieve a natural-looking ponytail when wearing a lace front.
How many bundles do you need for a frontal ponytail?
For frontal installs; I prefer 13x6, 13x4 will do but you will have a short part. You will only need 2 bundles or packages of hair with lace installations unless your lengths are longer than 24" for your install to lay flat.
How long does a frontal ponytail last?
How long do frontal ponytail styles last? Frontals are useful because they can be reused and you only need to retouch them a few times. Overall, depending on how you install it, frontal installations should last 2-3 weeks to up to 8 weeks.
Comment