Seven Graduation Hairstyles You Never Met
Oct 09,2023 | Bella
In the United States, May and June are the graduation season, during these period which thousands of students graduate from their former schools and are about to go out into society or go on to higher education. Graduation season for everyone is a lifetime of rare, we look at graduation as a major event in life, so in this special day must also ensure that your graduation hairstyles are quite beautiful and amazing, both to meet the shape and can take off the bachelor's cap after the hair still will not be messy. Today we recommend some graduation hairstyles by using wig for you to create, hoping it will help you.
I.Messy Twists For Graduation Hairstyles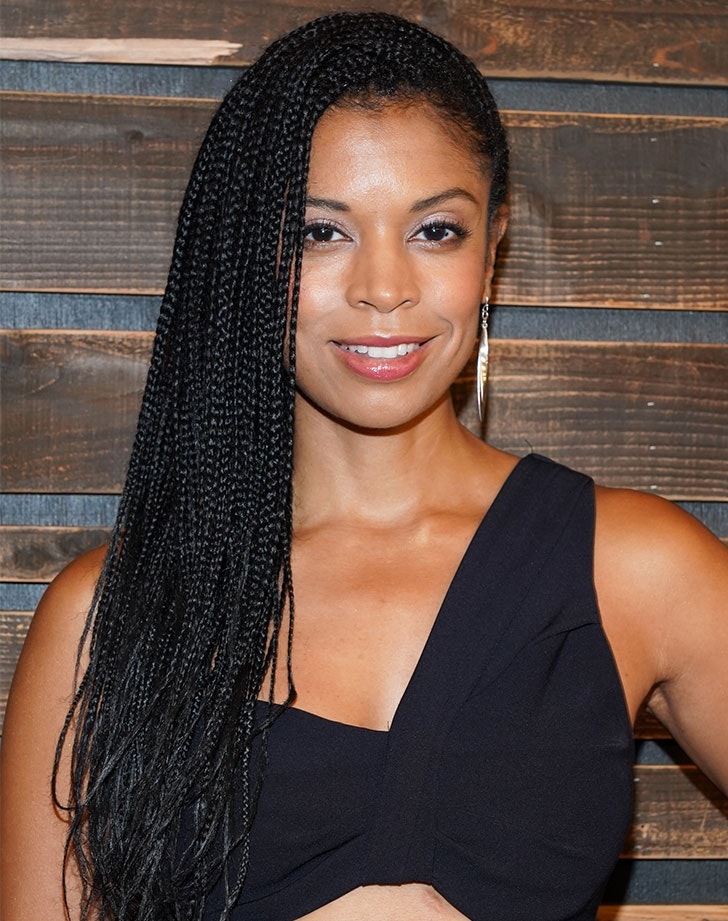 Messy Twists are very popular because they don't get blown around easily and have a good stability.It will surly be the best option for graduation hairstyels, and each braid looks very distinctive, even if your bachelor's cap is pressed on top of the hair, you do not have to worry about the graduation hairstyles will be messed up or flattened. But to do this graduation hairstyles require a relatively long wig, you can decide what length to buy according to your height and the length needed, we have golden brown, black and other long hair wigs in the mall, and the size is optional, rich and varied, they can help you to style this hairstyles.
II.Natural Texture More Suitable For Graduation Hairstyles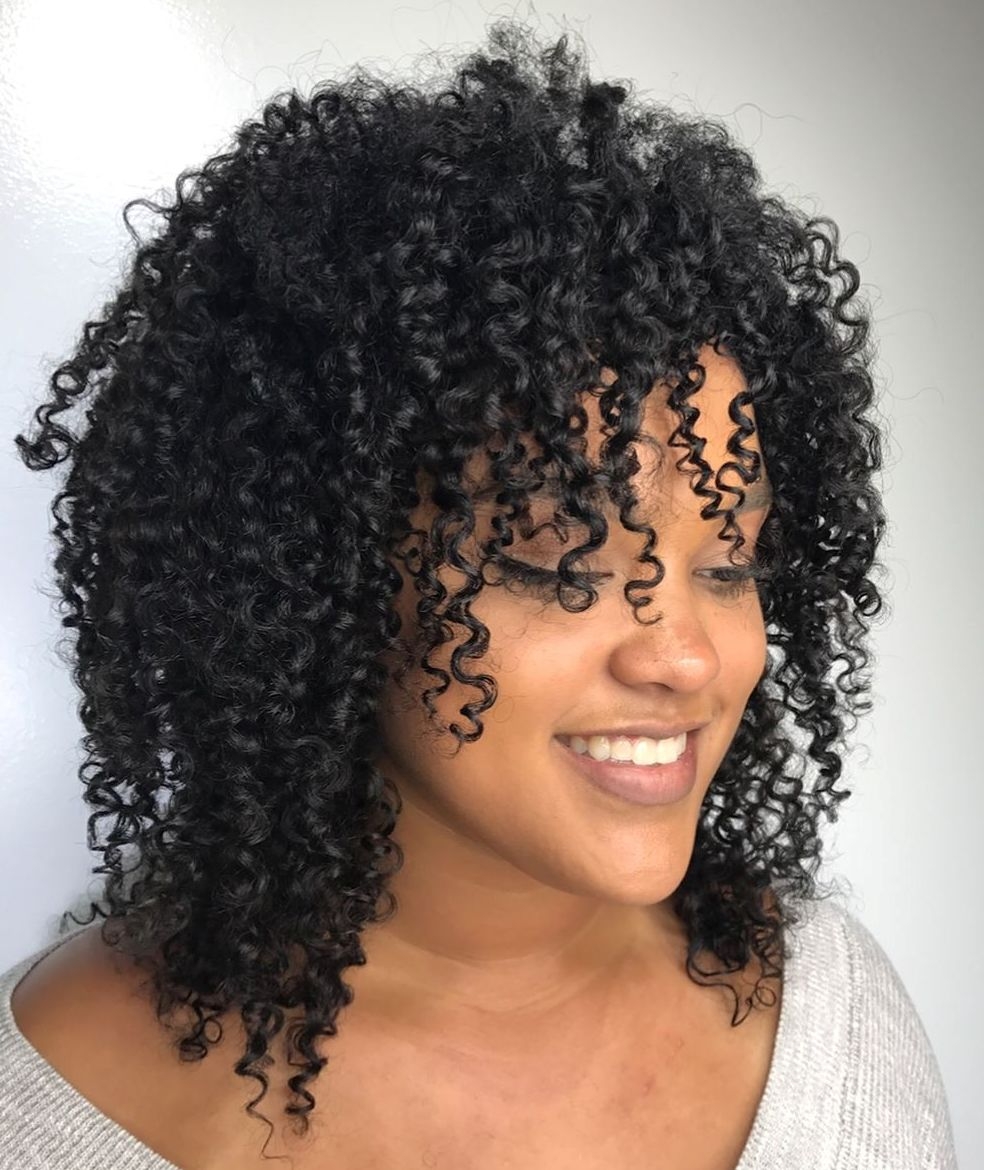 In these graduation hairstyles, the biggest feature is natural, there are many people's own hair is a very good-looking natural texture, in your bachelor's cap inside with a few small clips fixed, which will be very classic and durable. If your own hair is relatively short, you can come to donmily to buy a deep wave hair, just need to easily manage, you can have a very beautiful natural texture hairstyle.
III. Wispy Bangs Light Up Your Graduation Hairstyles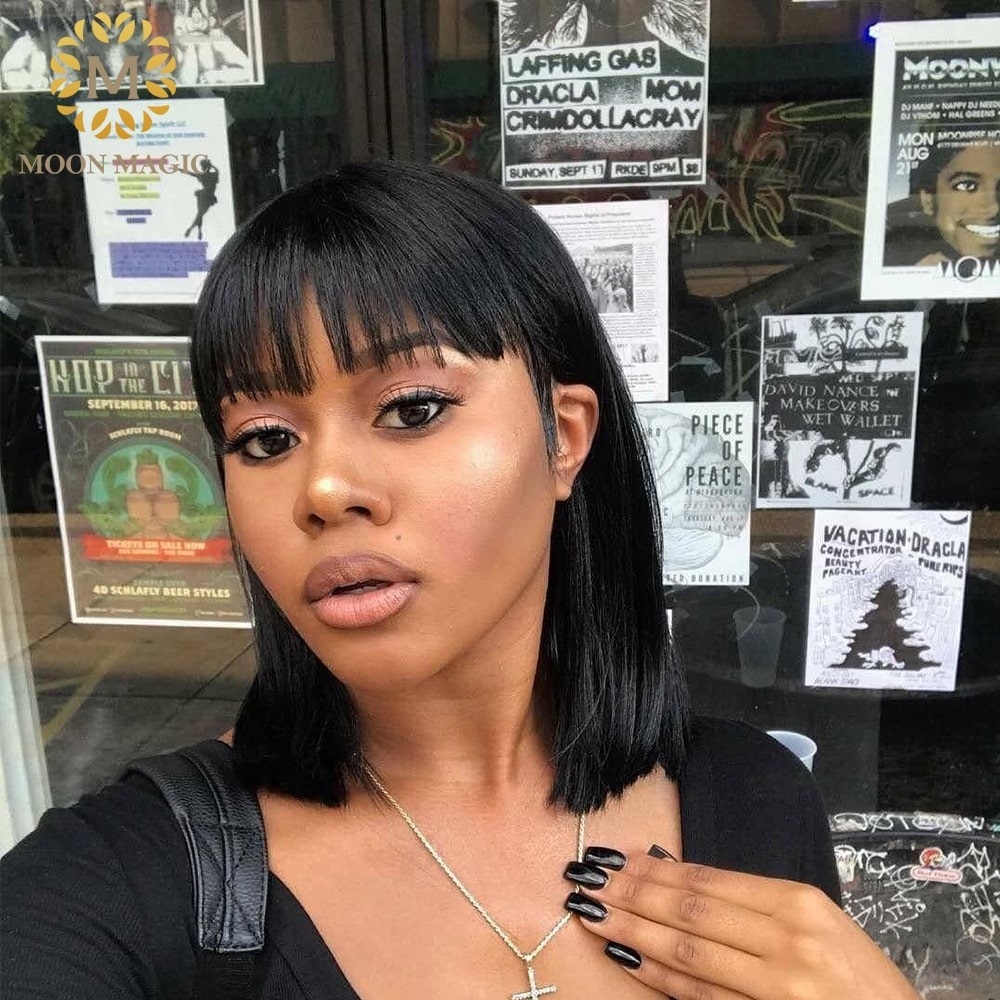 It is very easy to create flowing bangs, so it will surly save your time to make graduation hairstyles. You can just buy a closure at donmily mall and choose the style you want, you can consider whether you want a middle closure or a three closure. in addition, you can also use bundles to increase your own hair volume and make your hair look fuller. The best feature of this graduation hairstyle is that it looks unintentionally delicate, but reveals the liveliness and cuteness of the graduate at all times. Anyone who looks at it will really like these graduation hairstyles, so try it!
IV.Side-Swept Curls Decorates Your Graduation Hairstyles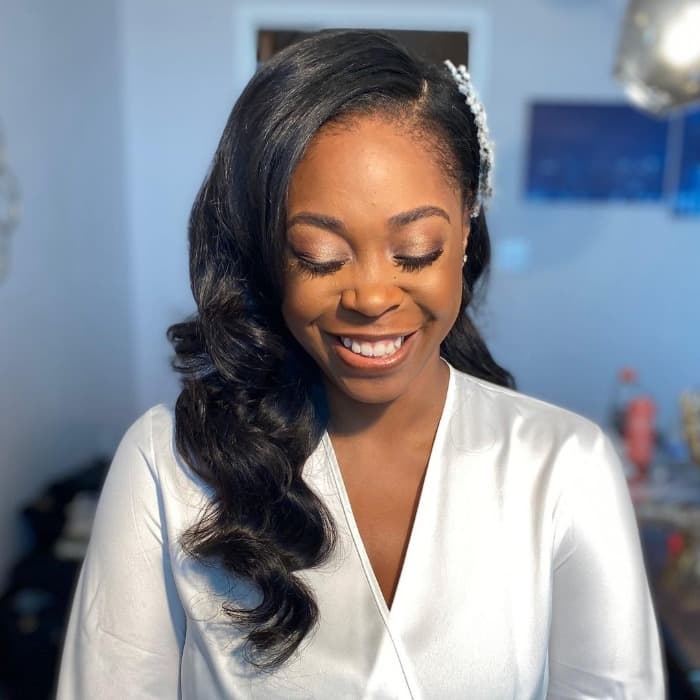 For these side-swept curls, you can choose a watery wig to style the design. Loose waves can well bring out your charm. The wig on one side is gently placed on your chest, while the wig on the other side can be pinned up with a delicate hairpin or combed directly behind your ears, and you are invited to wear a pair of sparkling earrings so that your graduation hairstyles look so sparkling and moving, and will add a bit of feminine charm to you. When doing this hairstyle, it is recommended that you use a wig that is easy to create such as water waves and body waves, and don't forget to use a styling spray at the end.
V.Small Halo Braids With Two Puffs For Better Graduation Hairstyles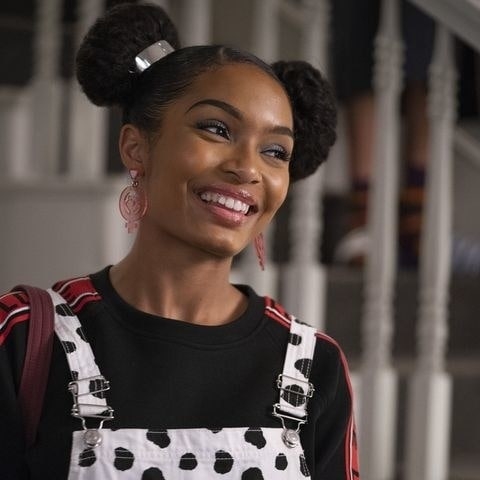 This hairstyle was designed for graduation hairstyles! You can tie your hair very naturally on both sides, the middle of the head out of the vacant can be used to wear your bachelor's cap, look closely at this graduation hairstyles are also very cute it? Another graduation hairstyle that won't flatten your hair with a bachelor's cap.
VI. Twisted Side Bun Like Princess' Graduation Hairstyles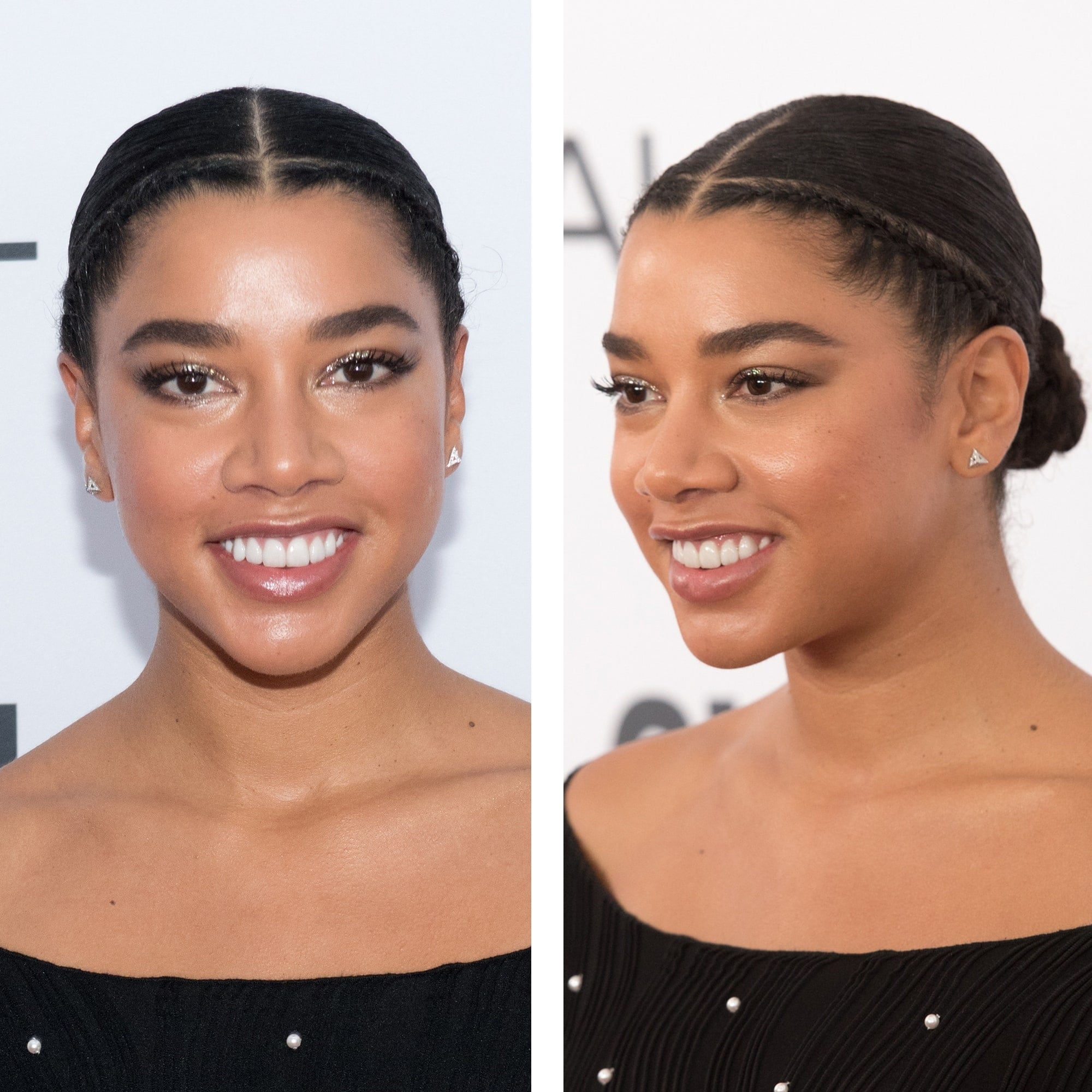 This hairstyle is very beautiful as soon as you look at it, and this hairstyle design reveals elegance everywhere, which is also a perfect graduation hairstyles. You can curl all your hair gently and place it at the back of your head. You can also part your hair in two and braid it into a thin braid and finally secure these two sides with clips at the back of your hair. This will show off your hairline nicely and look very natural and beautiful.
VII. Rolled-Under Ends The Most Fashion Graduation Hairstyles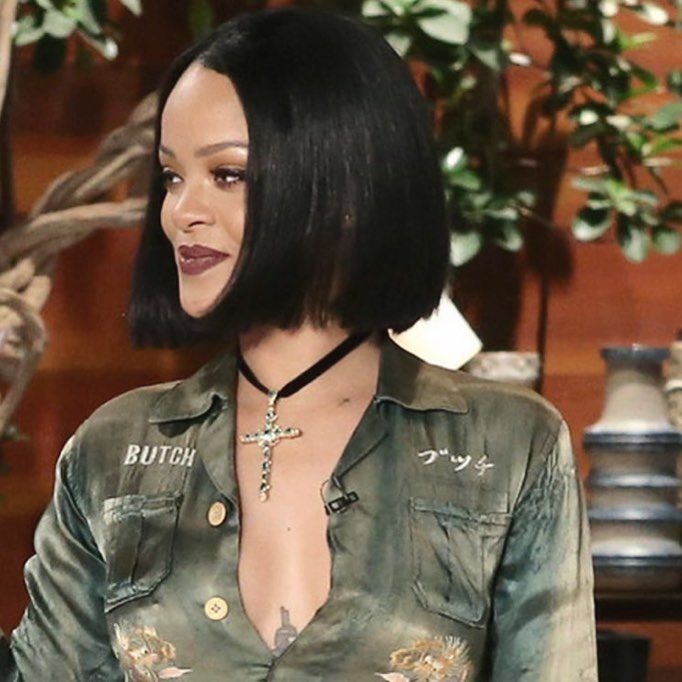 When choosing the right wig to create our graduation hairstyles, we of course need to take into account the change of seasons. May and June are already summers, and when the sun comes out the weather can be very, very hot. So we choose a wig that is more breathable and comfortable but still meets our needs for hairstyles. In terms of weight, short bob wigs are lighter than long hair wigs. The lighter weight allows for more relaxed and comfortable wear. You can wear this wig and then gently curl the ends with straightening clips to create perfect Rolled-Under Ends. In that way, you can get charming and breathable graduation hairstyles.
After introducing many best graduation hairstyles, do you have more ideas for your hairstyles? Graduation season is coming soon, so come and acquire a wig to create stunning hairstyles! Happy graduation!
How can I look cute for graduation?
Wear something sleek since your robe will already be bulky. A loose, free flowing dress is a great option, especially in bold, bright colors. For guys, a classic dressy look without a suit coat jacket can make a great look. A tie is a must.
Should I curl my hair for graduation?
Whether you're more in the mood for tight curls or a more loose and casual curl, this look will go great against your graduation gown and a fun summer dress after the ceremony is over. If you're running out of time on graduation day, putting in a few curls is a great way to achieve an effortless beauty look.
What should you not wear to graduation?
Clothes that are too formal, or not formal enough, will make you feel out of place when you should feel relaxed.
Comment