Frontal Ponytail Is Perfect For Girls
Aug 09,2023 | Lya
Have you ever wanted to try a new hairstyle that is very simple, functional and sexy? The ponytail hairstyle will be a great choice for you, it will never go out of style and is very changeable. Frontal ponytail styles are the perfect way to wear a stylish ponytail without having to make any changes to your natural hair. You've probably heard of frontal/lace front wigs, now imagine if it came in the form of a ponytail. The frontal ponytail is installed in basically the same way as the frontal/lace front wigs. Now we will provide a step-by-step tutorial on how to make a frontal ponytail styles.
I. How to make a frontal ponytail for beginners?
Step 1: Wash your hair
At the beginning, you need to wash your hair with shampoo and conditioner. After all, your ponytail will only get better if you do it with clean hair.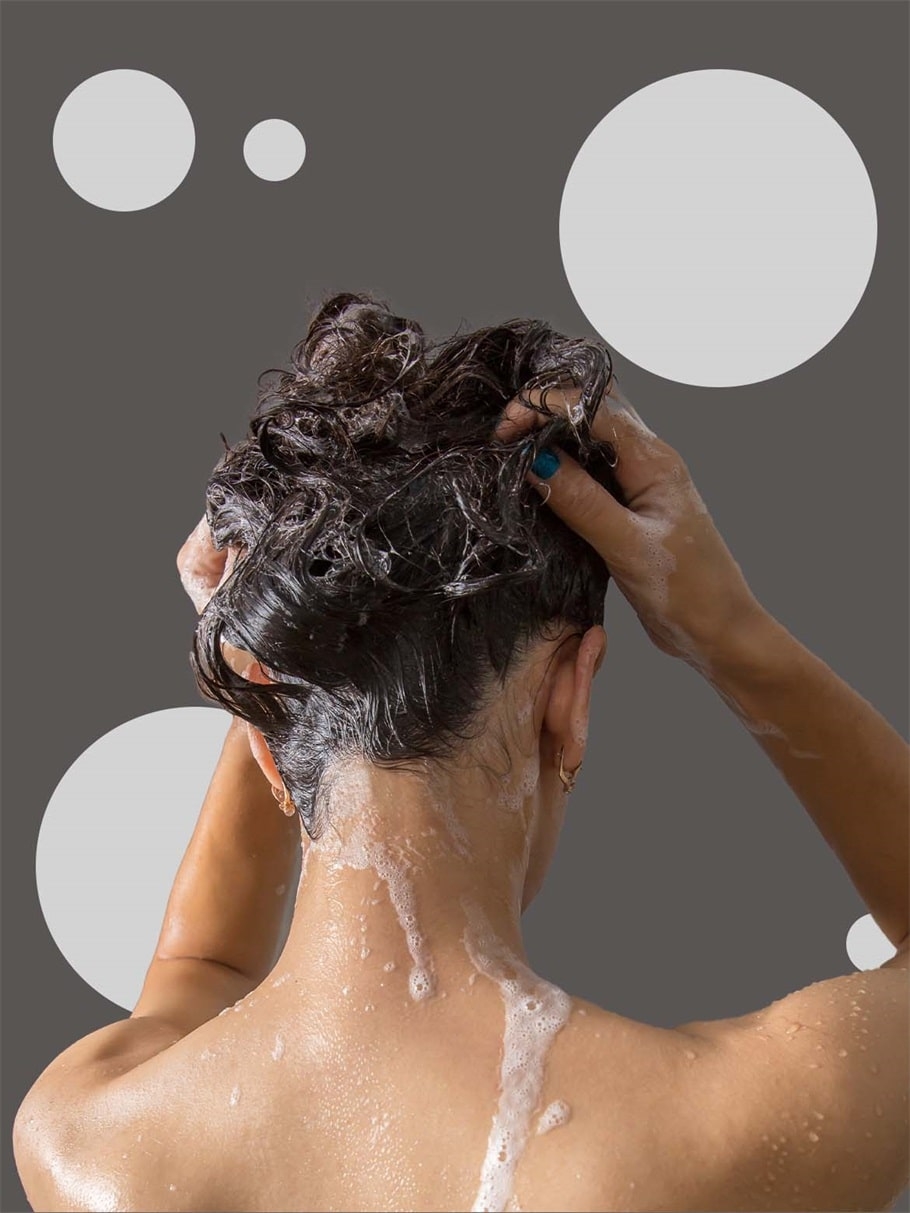 Step 2: Blow dry your hair
In the second part, you can blow dry your natural hair, preferably by straightening your natural hair. In this process, you need to focus primarily on the roots of your hair, which won't come out anywhere except in the back of your head. Also, you need to focus on the neck area behind your hair. I also sincerely recommend that you use a mini flat iron to iron the back of your neck so that it becomes as straight as possible.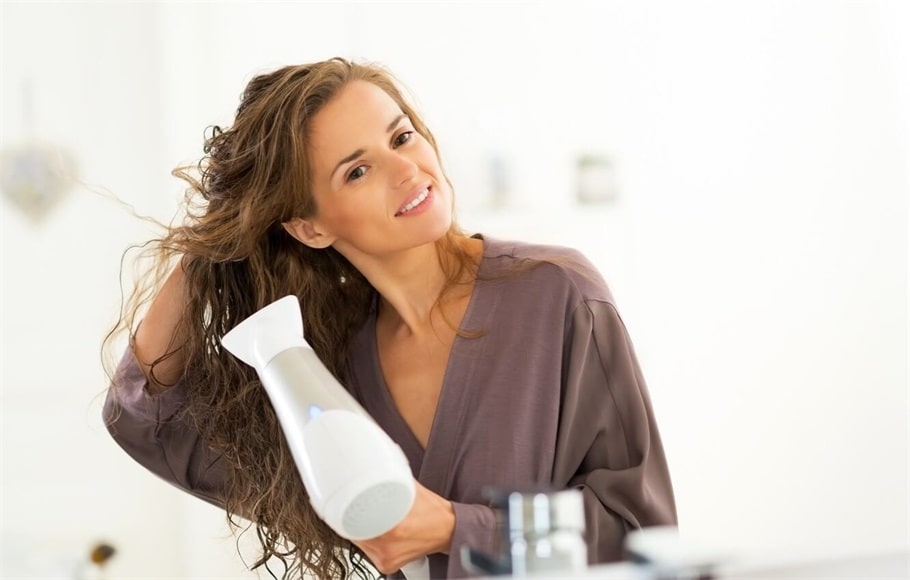 Step 3: Pull your hair into a sleek ponytail
Run a comb through your hair to remove tangles and knots, tie your hair into a ponytail, and blow dry to set it in place.
Step 4: Place the frontal wig
Put the frontal wig where you want it, preferably with hairspray, and put lace wig over your head to get it settled in the right place.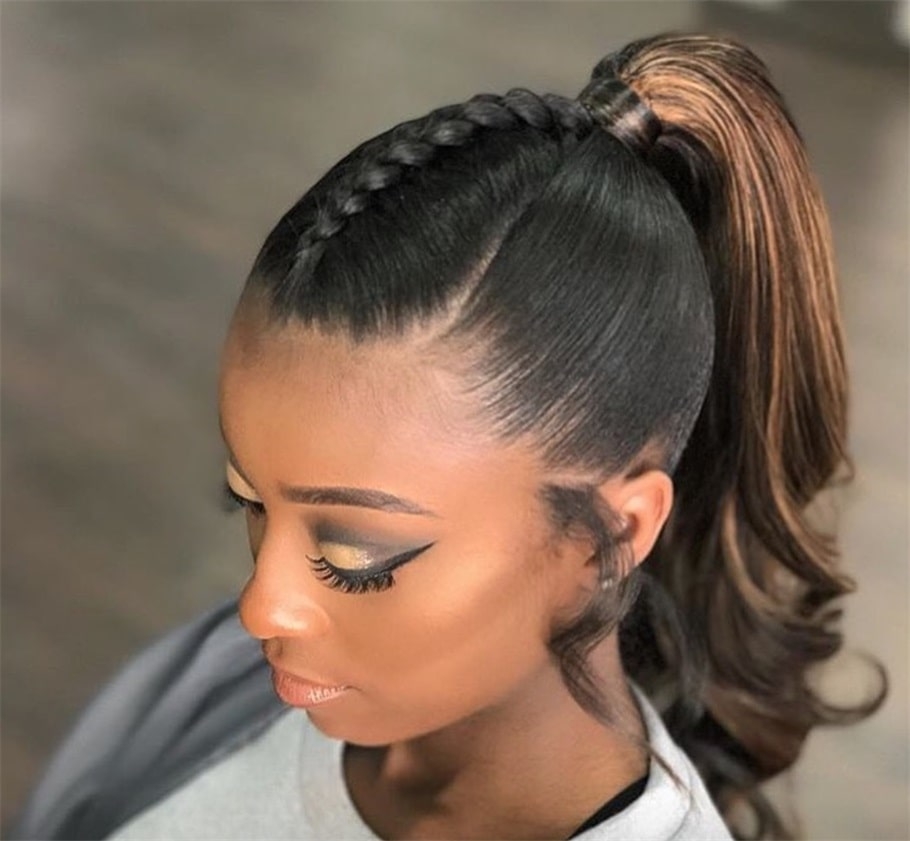 Step 5: Trim the extra lace
Once you're done with the lace, you'll need to trim off the excess lace around the ear. In addition, you can section your hair in the way that feels and looks most natural. You need to be very careful with this part, because once you cut the lace out, you can't put it back in. Therefore, you can start a little at a time, because you can always go in and cut more if you need to.
Step 6: Tie your frontal wig in a ponytail
Once you've combed your hair and lowered it smoothly into place, you'll want to go ahead and tie your frontal wig into a ponytail and braid it to keep your hair unaffected.
Step 7: Tie the braid to the ponytail
Loosen the braid, place it on the ponytail, and braid it tight again. The tighter the braid, the easier it will be for you to wrap your hair bundle around the braid. You can also add some gold string to the ponytail to give it a little personality.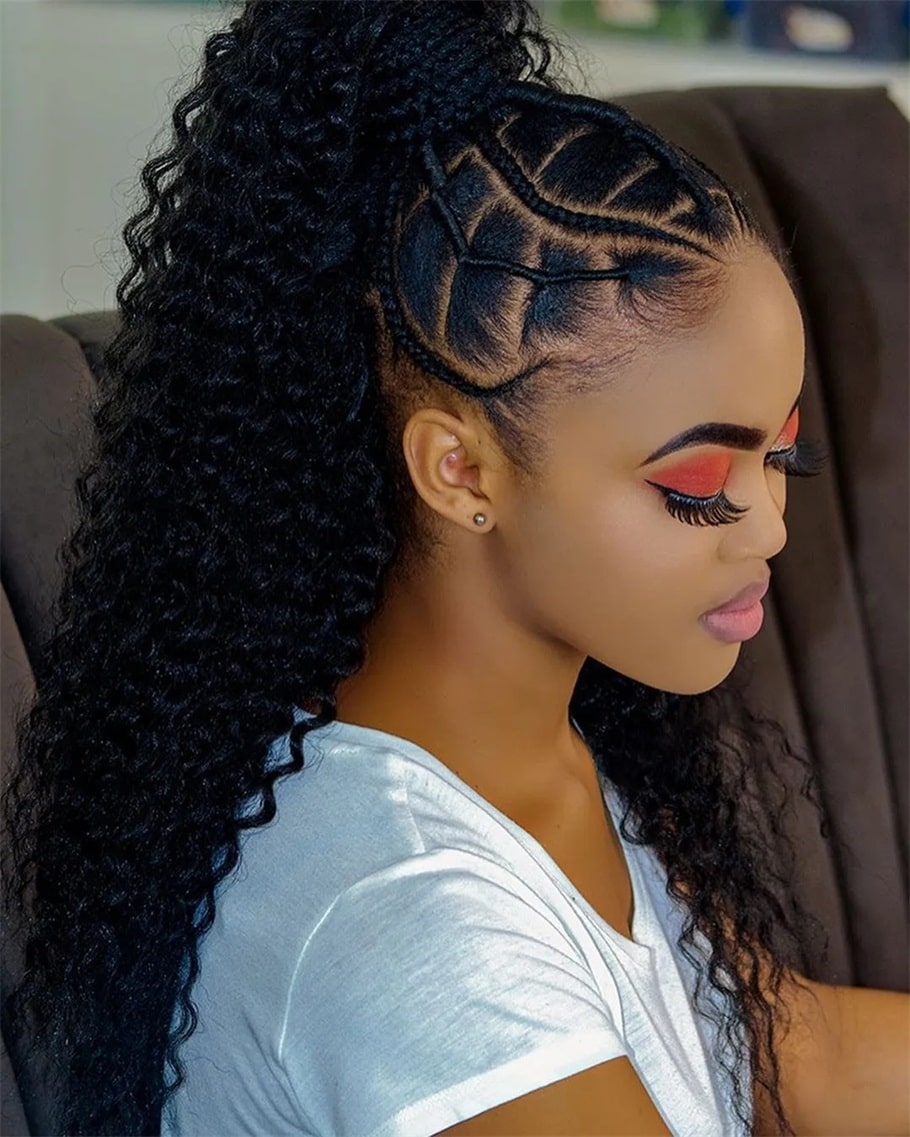 II. Different styles of frontal ponytails
1. Accessorized frontal ponytail
Pair the scarf with your ponytail for understated glamour. Another great way to elongate the ponytail timeline is to press your frontal with a scarf. Not only is it a great fashion accessory, but it's also a low-maintenance way to wear it. Don't worry about styling your ponytail or adding extra hairspray to the back.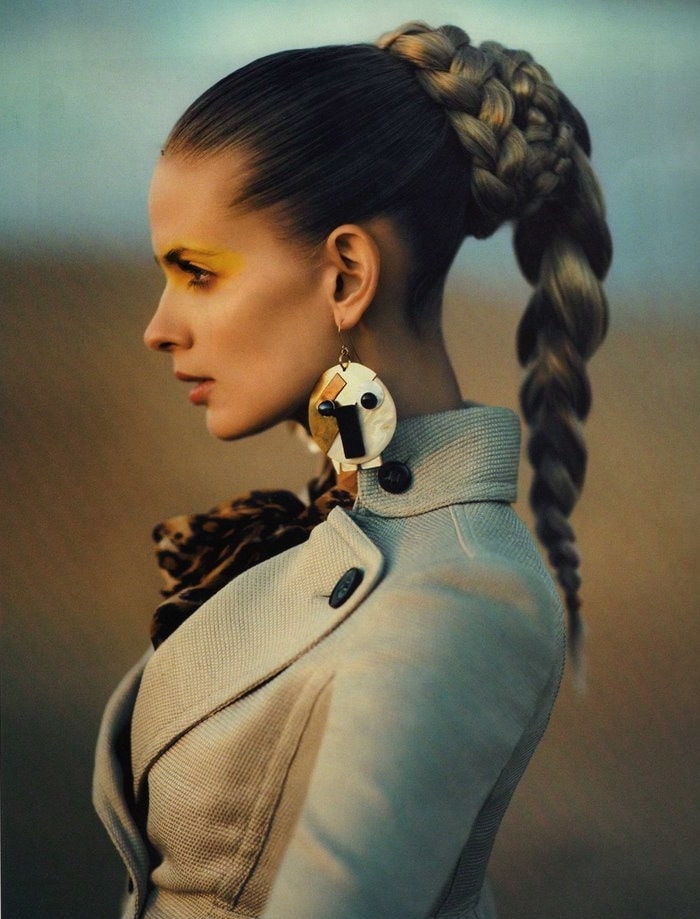 Accessorize with a half up half down frontal ponytail. If you are looking for the most classy look, curl your hair and ponytail.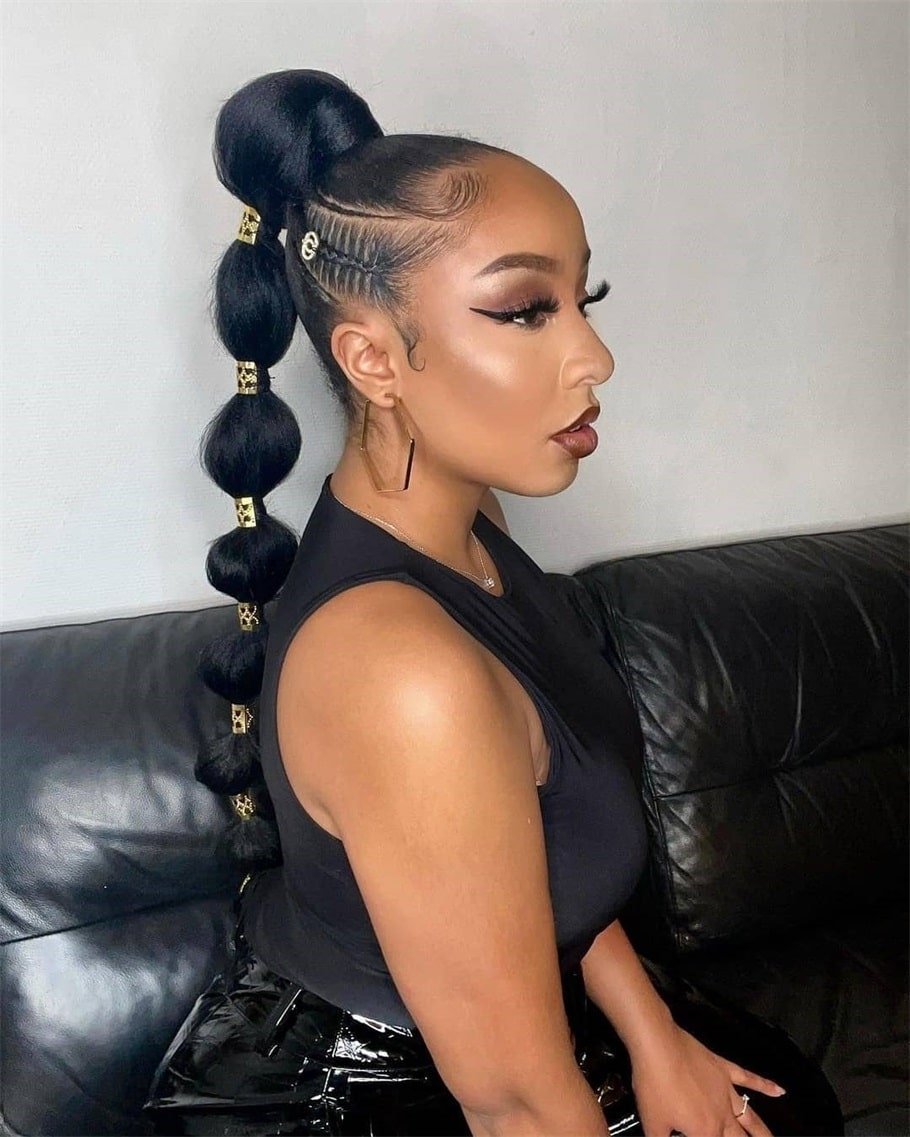 3. Slicked-back frontal ponytail
A slicked-back frontal ponytail is the perfect daily style. If side parting isn't really your point, then you can try a slicked-back frontal ponytail style. In this frontal ponytail style, there are no visible split ends. However, in order to maintain the natural look, the edges of the hair are often treated with intricate styling.
4. Classic-chic frontal ponytail
One of the most popular ponytail styles today is the classic-chic frontal ponytail, which usually consists of neatly combed hair in a bun on one side of the frontal and split ends on the other. This look is usually done with the bun and ponytail looking shiny. To help the front hair achieve this shimmering effect, use mousse when styling.
If you want to try a frontal ponytail with lace closure and human hair bundles, you can go to Donmily, which offers a wide variety of human hair bundles and lace closure at very affordable prices.
In addition, there are other frontal ponytails you can do, such as double frontal ponytail, frontal ponytail with band and so on.
Comment