How Long Do Headband Wigs Last?
Aug 09,2023 | Donmily Hair
The longevity of hair wigs depends on the hair quality, wig types, hair texture, maintenance and so force. Some wigs may last just several months, while others may last even years. The reason why it is so difficult to customize is that there are quite a few factors. headband wigs can last much longer if it is well maintained and used.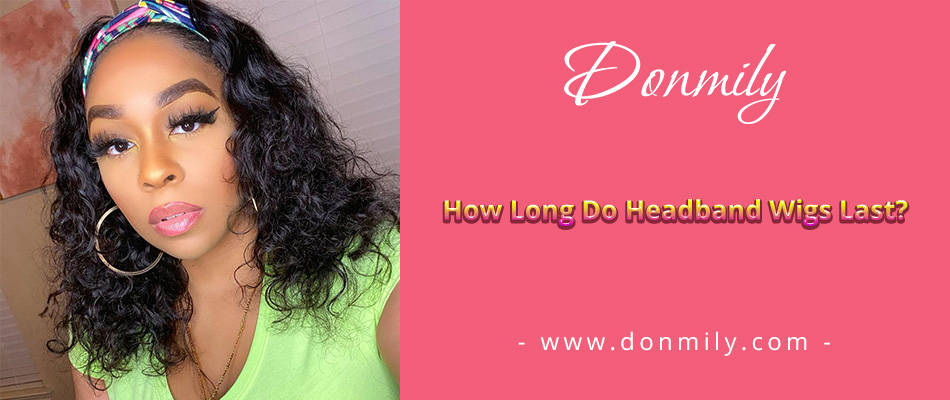 Each wig unit is made to fit most customers' heads. Some wigs with hair hand-tied to the lace require high maintenance. For those who are suffering hair loss, bald scalp, or simply prefer a natural-looking and glue-less wig, a headband wig is an outstanding alternative to those wigs with laces that need glue or adhesives while applying. They can be secured on your head and stay put without any wig glue, no matter how you want to style it.
How do make headband wigs last longer?
As opposed to lace wigs, headband wigs are glue-less, making them easy to install. So, they can last much longer if well maintained. By achieving that, there are some tips we need to pay attention to while using and maintaining them. Now, let's get to know-how.
1. Don't wash your headband wig frequently
Each reduces the life span of the headband wig. So it is recommended that you wash it once every 2 or 3 weeks and remember to use warm water while washing. Add shampoo to the water, tap, and rub the wig gently with your hands instead of stirring it. Then rinse off the shampoo completely with clean water. Use a towel to absorb the moisture of the wig and let it dry naturally.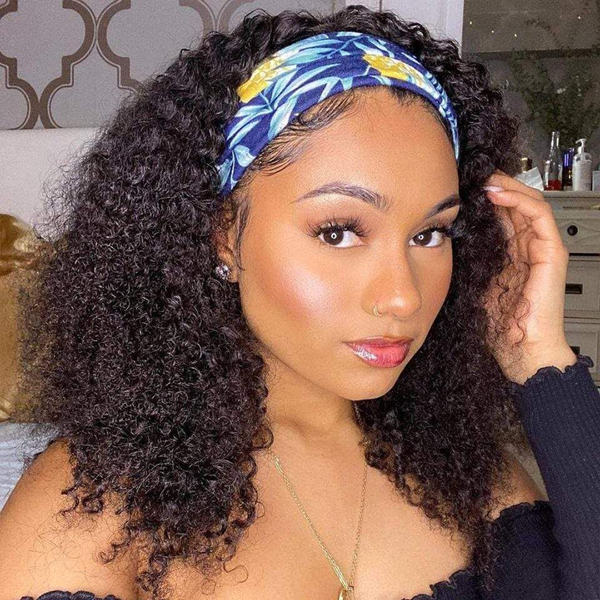 2. Maintain your headband wig with gentle care
Try to keep your headband wig in as excellent condition as possible you can, that's the way to make it last for a long period. Comb your wig gently with a specialized wig comb, don't pull it hard when the hair is tangled. And don't comb it directly after the wig is washed, wait until it is totally dry. You can wear a headband anywhere. But another tip that needs to be noted is that you should not wear your headband wig while sleeping or swimming. This might get your hair tangled. And you can always store the wig in a plastic bag or use a dummy head, in order to keep it in a good condition.
In a word, wash your headband wig correctly and maintain it with thorough care, you will make it last a long time.
Where to buy the best human hair headband wigs?
The market is flooded with all kinds of hair wigs. The internet makes it just difficult to find quality products and reliable brands. Donmily, an online hair wig vendor is a trustworthy brand. With its own factory and guaranteed origin of hair, it offers headband wigs made of 100% high-quality human hair. There are no tangles or minimum shedding with Donmily headband wigs, because of their strict criteria and high-quality hair. Whatever style you want, they are all available. Get your favorite headband wig now and enjoy your beauty.
How long do glue on wigs last?
Replacement and reattachment of bonding is usually required every 6 to 8 weeks. Again, your daily lifestyle influences how frequently you must replace your hair system adhesive. If you're a frequent swimmer, for example, exposure to chlorinated or salty water can disrupt the bond between your scalp and hairpiece.
Comment