Only 5 Steps To Make Perfect Coi Leray Braids At Home
Oct 13,2023 | Bella
Say goodbye to the same old braids and discover the coi leray braids! This is a very recognizable, innovative new braid driven by rapper Coi Leray, and here's everything you need to know about coi leray braids and how to do them all by yourself.
I. What Are Coi Leray Braids?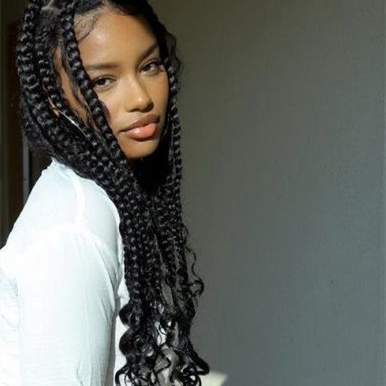 These days, braids are not just a unique look for African-American girls. They are loved for their ease of maintenance and individuality. The coi leray braids result from the influence of rapper Coi Leray, who often appeared in the public eye with short, giant knotless braids and curly tresses and was inspired to name them coi leray braids. This braid starts with larger knotless braids at the roots and curly hair at the ends, which is very distinctive.
II. Is Coi Leray Hair Real?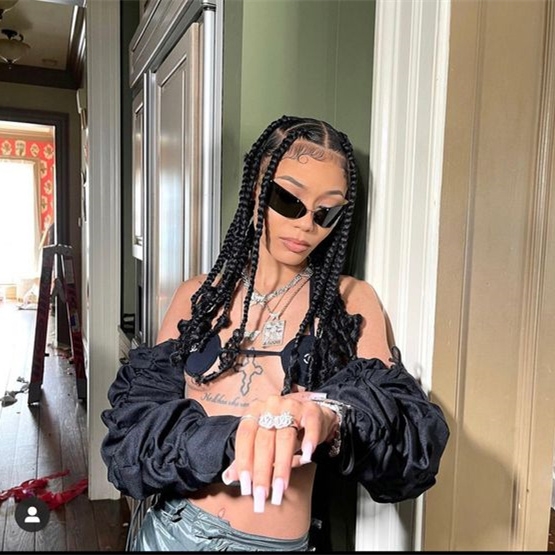 Many girls have their advantages before braiding their hair, whether to use bundles or to weave with their native hair, and coi leray said she has tried sew-in hairstyles and wigs to create braids. Still, maintaining her hair is an urgent consideration, and she always uses her native hair to create them. coi leray braids, short and long hair can correspond to different weave effects, so coi leray braids are an easy thing to create it is very simple.
III. How To Make Perfect Coi Leray Braids At Home?
coi leray braids with curly ends are not difficult, they can even be very simple, so let's take you through how to make these very simple and cute braids yourself. (It takes about 1-2 hours to weave coi leray braids by hand, but it does save money)
Step 1 Part Your Natural Hair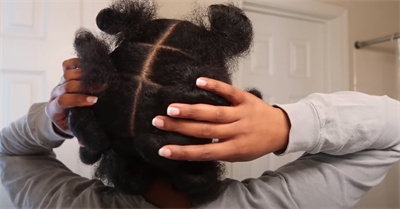 Make sure your hair is clean and dry before you start, and use a fine-toothed comb and some small leather straps to divide your hair into even equal parts.
Step 2 Handling Hair Roots
Use a fine-tooth comb to make one part of your hair more defined and scoop up some coconut oil cream and apply it to your hair. Take out a small leather band to hold your hair, and ensure everything around your hair is clean and tidy.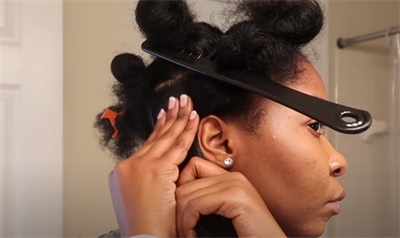 Leave some space between the leather band and your hair, as the crochet hook must go through this section and pull the weave underneath the small leather band. Then, scoop up more coconut oil hair cream and apply it to the ends and tips of your hair so that it is not curly and the hair inside the braid can be neat and pretty.
Step 3 Crochet The Hair
Take out some purchased braided hair bundles, take out one of the bundles, and divide it into two halves.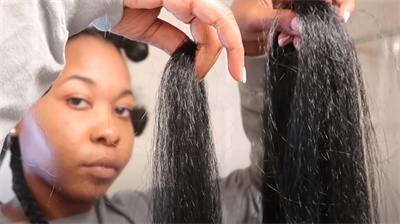 Then you can take out the tools and start crocheting the hair. Make sure the latch of the crochet hook is closed when the crochet hook is passed through the weave, and twist the weave so that the hair can be held better on the hook.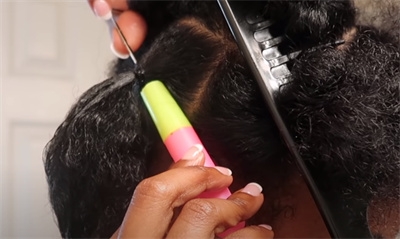 After all, sometimes the weave is thick. Attach the hair to the hooks and close the hook latches before pulling them underneath the braid. After pulling the hair through, unlatch the hooks just enough to grab the side of the braid and pull it through.

Step 4 Weave The Hair
After repeating the above steps, we will get three different parts of hair, try to divide the three parts of hair evenly, and start weaving the hair.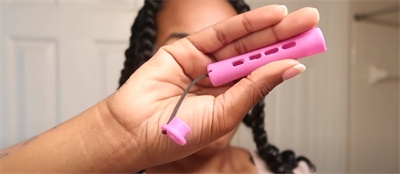 Use your fingers to flatten the hair throughout the braiding process, and once you have reached the desired length, use a small leather band to tie the hair up.

Step 5 Curl the ends of your hair.
Take out the rollers and wrap the remaining unbraided part of your hair around the rods, ensuring it is tightly wrapped around them before securing them.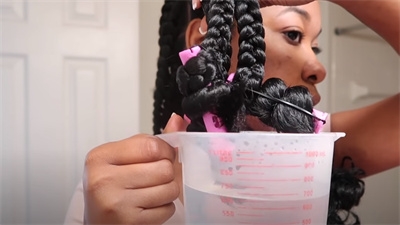 Place all the hair wrapped around the rod in a container filled with hot water, let it sit for about 30 seconds, then remove and towel dry it.

IV. Conclusion
How is it? It is not difficult to weave coi leray braids by yourself. The method is also very simple. Try it! Follow us for more exciting styles than just coi leray braids!
Related Articles
Comment