T Part, V Part And U Part Wigs: A Complete Guide For Choosing
Aug 07,2023 | Meru
If you are a regular visitor to online wig stores, you will have noticed some unique terms with "part". The truth is that there are usually three hair categories in the medium part wig classification: U part, V part, and T part, but if you don't get to know them carefully, you'll never understand their respective features, advantages, and disadvantages. This article will describe the characteristics of these three types of center-part wigs to help you understand them better.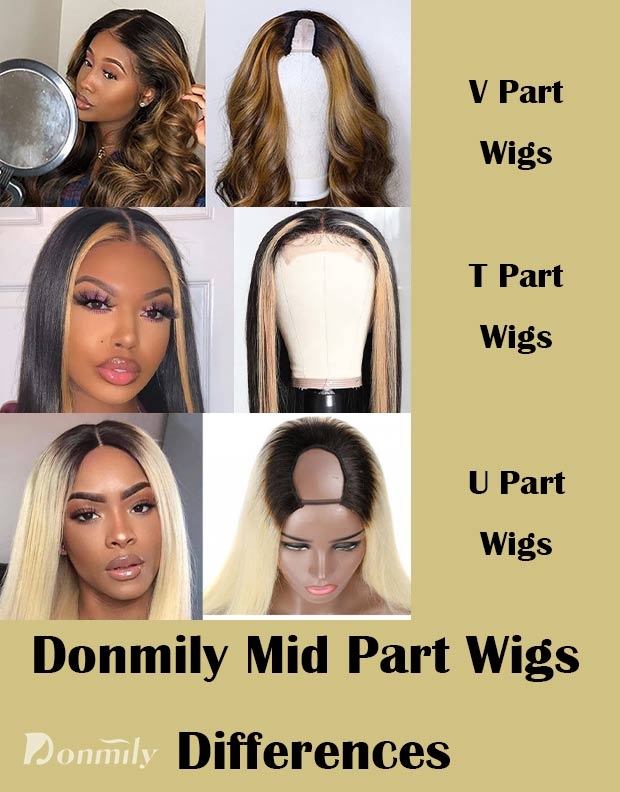 I. U Part Wigs
U part wigs have a hole on the side of the top of the wig in the shape of U. These are made with pure human hair and do not shed or have split. They blend well with your natural hair and do not require any lace or glue. They are rather breathable, and the wigs include adjustable straps and clips inside the wig cap to help stabilize the wig in place.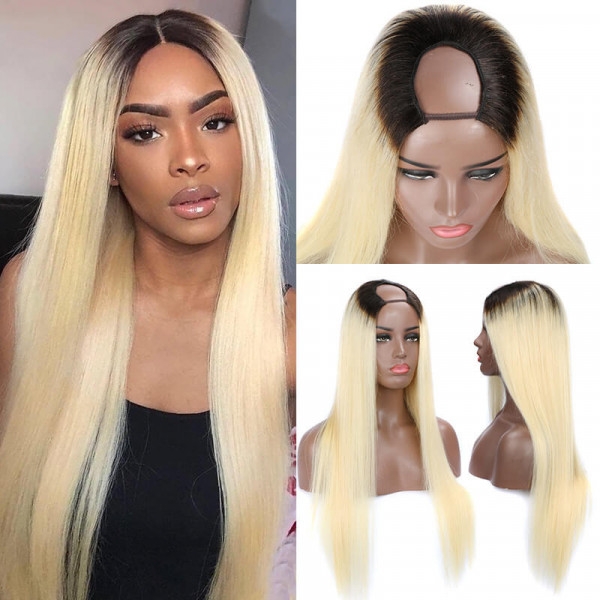 These wigs have a U-shaped opening on the top which permits you to bring out a part of your hair through it and helps blend in your natural hair with the wig hair. It likewise permits to give your scalp a breathing break and gives a general comfortable sensation. Given that the wig is sewn using combs and climbs, it is highly safe and safe and secure and does not shed. As the clips help protect the U part wig onto your scalp, you need not fret that it would come off or slide off easily. Your genuine human hair u part wig has the advantage that it can be heat styled, bleached, dyed, corrected the alignment of, permed, highlighted as per your requirements, and preference. You can play and experiment with these wigs as much as you want.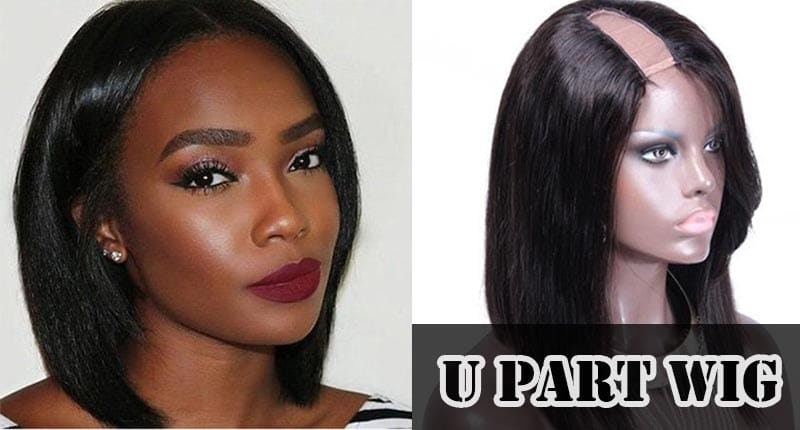 U part wigs are not lengthy to wear and barely take up three to four minutes of your time. This makes it perfect for daily use. Due to the opening in the wig, you have direct contact with your natural hair and can quickly wash or condition your hair. Not just that, however U part wigs also help in lowering hair loss and offer defense to your hairline, specifically if your hair are not able to hold up against tight weaves. This even allows and contributes considerably to healthy development, and you are currently securing your hair from the external environment and these wigs take all the grunt of it. Because these wigs do not require glues, your scalp remains protected from chemicals and the irritation they might cause if you have delicate skin.
II. V Part Wigs
Another name for a V part wig is thin part wigs The top of these wigs have a V-shaped opening and it is a modified half wig. The V shape opening helps provide an extremely natural hairline look. These do not featured any lace and do not need gels or glues at all. The very best part about them is that they blend with your natural hairline rather perfectly that nobody will be able to differentiate from your hair from the wig's hair. The wig will always look mixed and match with your hair roots. As no stocking cap is required with this, V-shaped wigs are the very best to use every day, and installing and eliminating them does not need any kind of ability.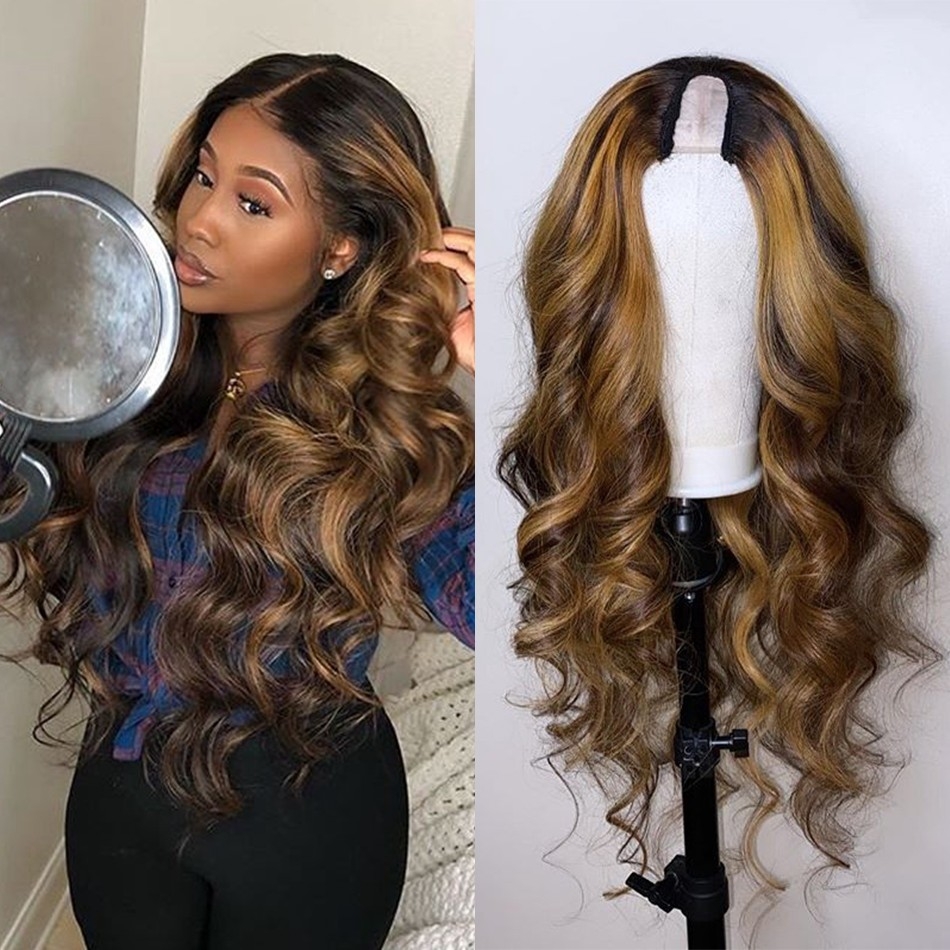 There are numerous benefits to owning a V part wig. As highlighted above, these are so simple to use that it barely takes up whenever to install them. Not just that, however you can rapidly alter the style of your hair as they glide on and come off so efficiently and promptly. Another terrific part about these wigs is that there is a v part overlook which enables your hair to breathe, and you can access your hair quickly, to take care of them. This also enables your natural hair growth to run its course.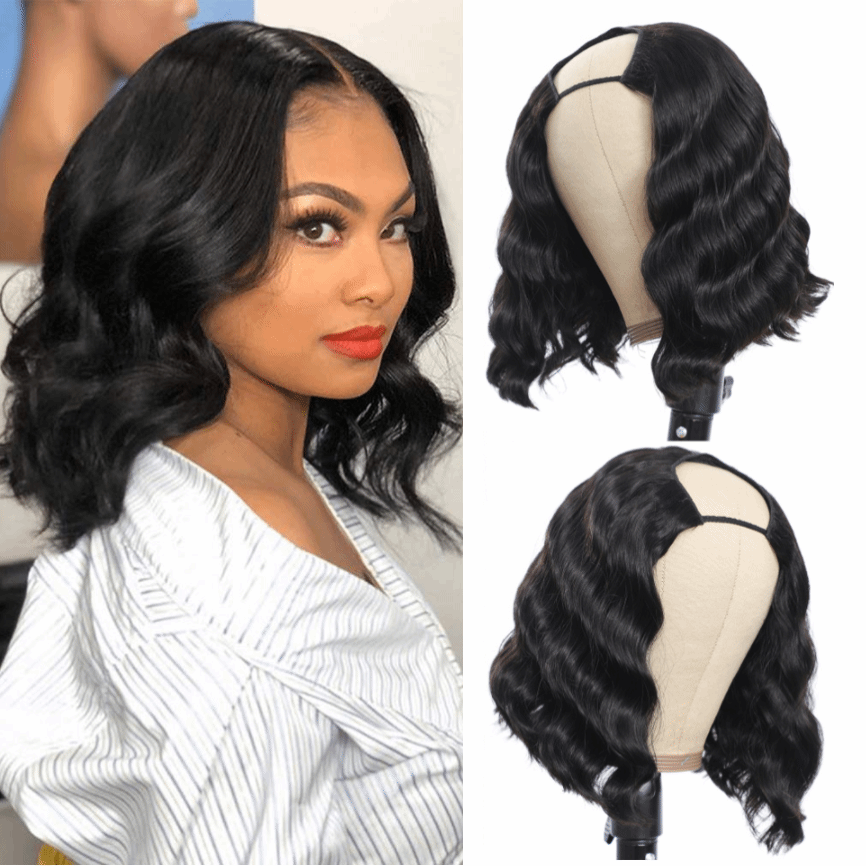 These v part human hair wigs are used devices and are much more budget-friendly than lace wigs. The most loved function of these wigs is that they are highly versatile for developing brand-new hairstyles, with the use of clips, hair bands, and so on. This makes them the best for novices and even for individuals who prefer wearing wigs.
III. T Part Wigs
1. What Are T Part Wigs?
There are some confusion about various types of wigs, and one simple concept to follow is to judge a kind of wig by its name. For example, a t part wig is named so due to the letter T-shaped section formed in the wig by lace. It is a subcategory of lace parted wigs. T part wigs are picked by wig users worldwide due to their user-friendly nature, high level of naturalness, and affordable rate ranges.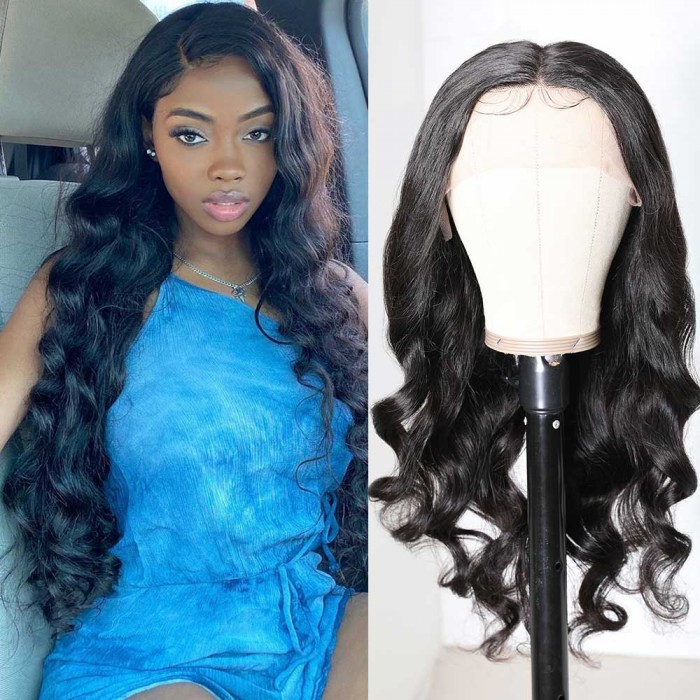 2. How Are T Part Wigs Various From Other Wig Types?
T part wigs, although being regarded as a subcategory of lace part wigs, are a very different kind of wigs compared to other lace part wigs. Because the lace section is repaired, people who select to use t part wigs can barely change the way they part their wigs. On the other hand, the T-shaped area provides a very unique user experience. The t part lace provides both a natural parting and a lower versatility.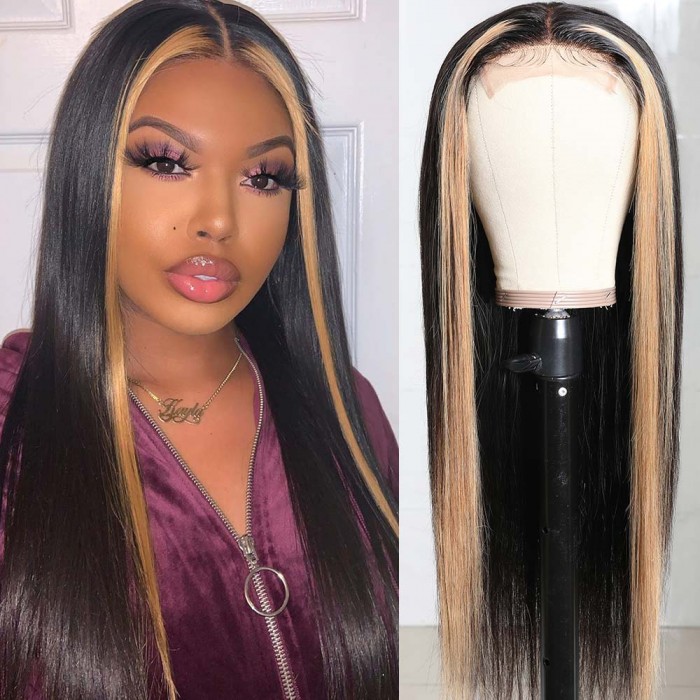 3. Who Needs T Part Wigs?
T-part wigs are developed as a type of wig for everybody. And the reality that T-part wigs are relatively simpler to install compared to other wig types makes it one of the most easy to use wigs around. However, there are specific restrictions with T-part wigs. As it was mentioned above, the reason it is called T-part wigs is large because of the letter T-shaped section formed in the wig by lace. This T-shaped area brings both benefits and downsides, which will be talked about in later sections of the blog.
That being said, one of the downsides worth pointing out here is the fact that the T-shaped section makes it the perfect choice for people who are seeking middle-parted wigs. Besides, T part wigs are probably among the most economical wig choices. It is more affordable by a large margin compared to other kinds of wigs.
IV. Differences Between T Part, U Part And v part wigs:
The significant difference is the obvious one-- one has a U-shaped opening while the others have a V-shaped and T Shaped opening. With a V-shaped hair wig, you do not have to pull out much of your own hair and the area is narrower in comparison to a U-shaped opening. When installing a U-part wig, you will need to cut the band at first and after that utilize it. Nevertheless, there is no such requirement in a V part wig as there is no band, to begin with. T parts has a narrower lace, so that the way to change your hairstyle is less.
Comment