Rose Gold Hair On Dark Skin: The Perfect Combination
Aug 25,2023 | Bella
Rose gold hair is only for fair-skinned people? Big mistake! It's time to change this prejudice. When summer comes, nothing is sweeter and more suitable for the beach goddess than rose gold color, which is more glamorous for black girls. Here is a complete guide to rose gold hair and the best rose gold hair color ideas for black girls.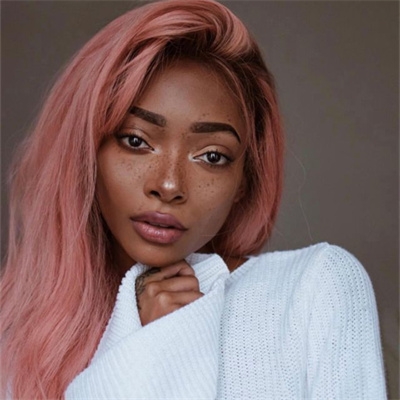 1. What is rose gold hair color?

The rose gold hair color is inspired by rose gold jewellery and has a jewel tone. From the looks of it, rose gold hair is a pretty pink hair that looks metallic, but it is not just pink because a single pink color cannot create a metallic look. golden rose gold hair is a mix of pink and gold shades. It looks very gentle, and you can apply different shades to make your rose gold hair more suitable for your skin tone. You can make your rose blonde hair more suitable for your skin tone by applying different shades.
2. Does rose gold hair looks good on dark skin?
Maybe many people have a so-called prejudice against light hair color, thinking that light hair color is only suitable for fair-skinned people, so many dark or neutral-skinned girls are afraid to boldly try rose gold hair color. It looks perfect on brown skin, and it gives off even more light on darker skinned girls! The unique thing about this hair color is that you can apply it to your hair depending on the warm and cool tones to make it more suitable for your skin tone. The hair stylist will customize the color according to your pupils' colour and skin tone, so feel free to embrace the golden rose hair color.
3. Best rose gold hair ideas for black girls
Ready to become a pink beach goddess? Here are the best rose gold hair color ideas for black girls and girls with darker skin tones, choose your favourite and try it out!
3.1 Golden rose pixie hair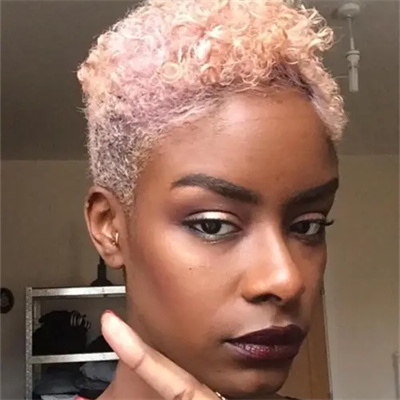 Dark-skinned girls' original hair is very attractive, and the length of pixie hair is more suitable for hot summer days, so you can feel cool and reduce the maintenance cost of your hair and hair color. The original extremely short hair in the rose gold hair set off a few softer as well as feminine. Pair it with neutral or exaggerated earrings; you're special and beautiful!
3.2 Dark roots rose gold bob haircut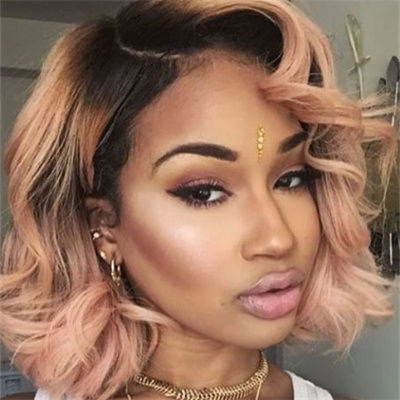 Another easy-to-main hairstyle, rose gold's warm shade, is perfect for girls with darker skin tones. The length of the bob haircut is perfect for summer, and you can style it with a slightly curly look like the one in the picture. Wavy hair has a natural and relaxed look and goes well with clothes for those in the office building daily. It is also suitable for women in the office building daily.
3.3 Metallic rose gold hair on brown skin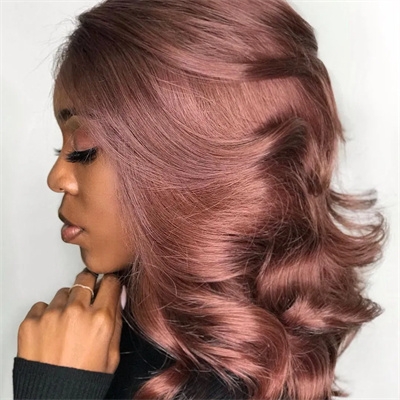 If you don't like pinkish rose gold, try a more metallic rose gold hair closer to the rose gold jewelry we usually come across. It is so beautiful on brown skin tone. shoulder length length makes even a simple dreads look attractive, and if you want to tie it up, it will also look vibrant. In the light, the shine of rose gold hair is shown in all its glory.
3.4 Rose gold balayage jerry curly hair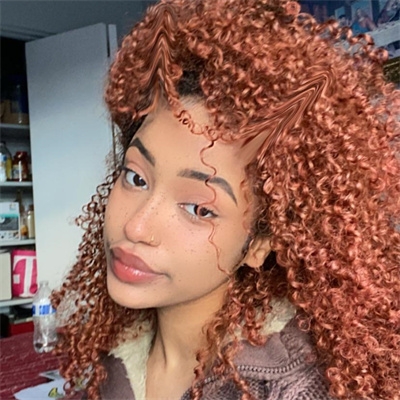 Girls with dark native hair can also have bright pink rose gold hair. jerry curly's native hair texture looks great! It makes you look like a Barbie doll or a forest queen on an adventure in the jungle. With the rose gold hair as the base color and the light balayage accent, your whole body looks lively and very cute.
3.5 Loose wave long rose gold hair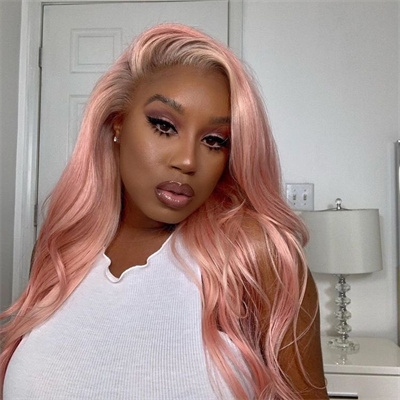 Loose long hair makes you look very sexy, try a slightly thinner wig, so that the hot summer will also be cooler. Such a hairstyle is instead the best match because it does not need too many accessories. It can certainly show your flirtatious to the fullest. At the same time, tying it up will also look great.
3.6 Silky rose gold bob hair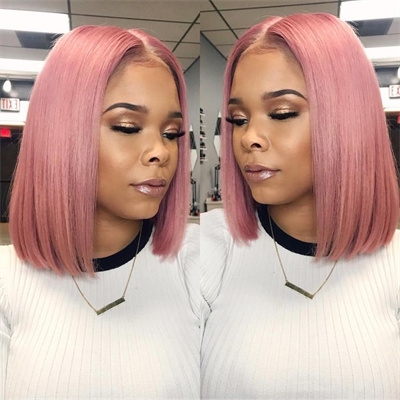 We introduced the curly hair bob, but I couldn't resist sharing the straight bob haircut with you, because it has a lot of texture. It looks elegant and noble against the golden rose hair, but also very much like egirl styles. Choosing this hairstyle for any music festival or party will be very impressive.
4. Conclusion
Rose gold hair and black girls are a match made in heaven! Grab the rose gold hair trend before summer, and try it out!
Comment