Raccoon Tail Hair: An Introduction And How To Make The Hairstyle
Aug 25,2023 | Meru
If you feel like you have already seen raccoon tail hair, this is because you actually have. The trend for striped hair was at the peak of its popularity during the emo era. And like most hair trends, it has come back. Of course, its modern version is a bit different from the original. Yet, it is still edgy, impactful, and makes you stand out in the crowd. Sounds intriguing to you? Feel free to explore our guide to find out how to get raccoon tail hair and what styles are trending at the moment.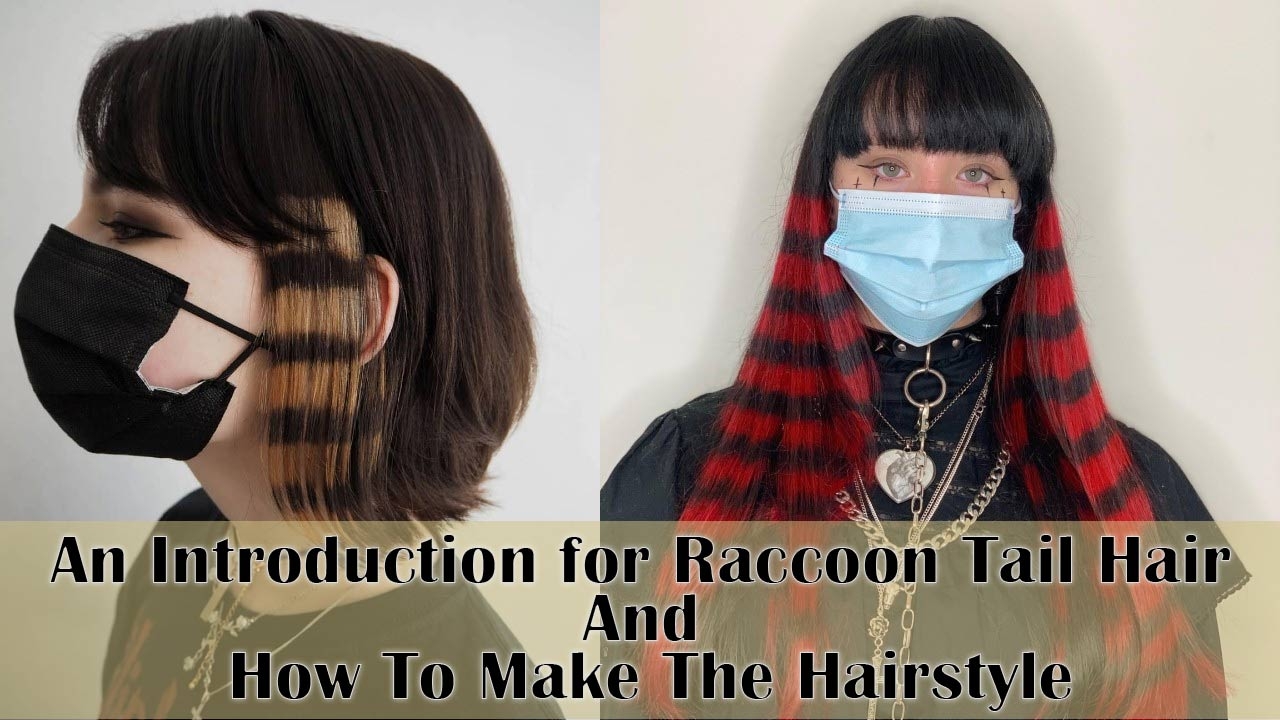 What Is A Raccoon Tail Hair?
But what exactly racoon tail hair is? This is a bold and daring color style that features highlighted strands placed horizontally to create contrast against your base hair color. It is one of those emo hair trends that have made a huge comeback recently. The stripes can be bleached, dyed or simply clipped in. They are usually accompanied by a side-swept fringe and combed back top, which are typical for scene hair. The look owes its name to the resemblance of the pattern a raccoon has on its fur.
How To Do Coontails
The coontail, which is another name for the raccoon tail hair style, can be achieved in a number of different ways and here is the most popular one. But first, you need to stock up on the following.
1. Hair dye or powdered bleach;
2. Painter's tape or transparent tape;
3. Hair clips;
4. Brush and plastic bowl to create the mix.
Steps for Make Your Own Raccoon Tail Hair Dye
1. Divide your hair into sections
First, decide where your coon tail is going to be. The most popular places are the back of your head, similar to a mullet, and the locks in the front if you opt for the step cutting technique. Once sectioning out the strands for the racoon tail style, gather the rest of your hair into a pony or bun to keep it away from accidentally bleaching. If you have ever had peekaboo hair, then you already know the preparation procedure.
2. Use the tape to create a stencil for bleaching
Stick pieces of the tape across the strand at an equal distance. The gaps between the tape will be filled with bleach to create stripes.
3. Prepare the bleaching or dyeing mix
To get the racoon tail scene hair cut should be bleached if your hair is initially dark or dyed if it is light. When bleaching, the solution should be able to make your hair color 6-7 levels lighter. So, you will need to mix a 30-40 vol. developer with bleach. For platinum, blonde and honey hair colors, you will just need to use black hair dye.
4. Apply the mix
It is time for the fun part. Use the bleaching or dyeing mix on the strand that you want to turn into racoon tail hair. Let the magic happen for the required amount of time (between 10 and 30 mins) and wash off the mix afterward.
5. Get your hair dry and take off the tape.
Now that you have rinsed your hair, you need to towel dry it. But make sure not to rub your locks. As soon as the hair is dry, you can take the tape off. These steps should be taken in this order only to prevent so-called bleeding. This is when the darker color is running off and staining the lighter color. The same issue can be faced when creating hidden rainbow or underdye hair color.
Raccoon Tail Hair Inspiration
In case you need a dose of inspiration for raccoon tail hair, you are sure to find it here. Below, we have put together the most breathtaking ideas for this cool hair trend. As you can tell, it works for any hair length. So, if you have a short mane, you will nevertheless be able to get it. Yet, for those who prefer a long racoon tail hair extensions are a way out. What is more, you can transform it into one of alt hairstyles by dyeing the hair a bright color.
1. Black and Grey - Raccoon Tail Color itself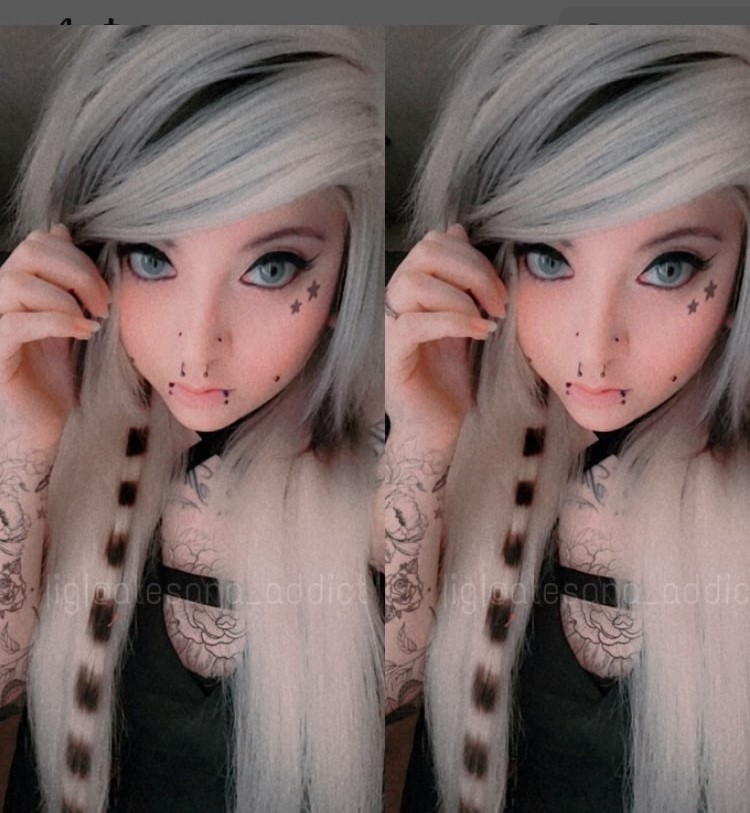 2. Blonde and Brown Raccoon Tail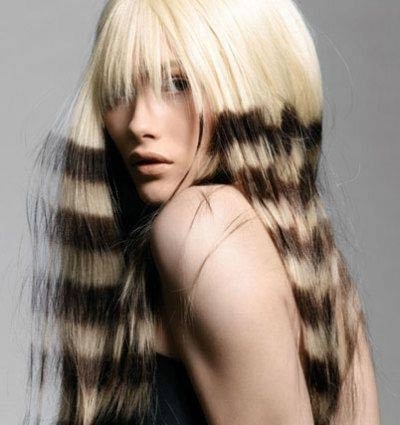 3.Rainbow Raccoon Tail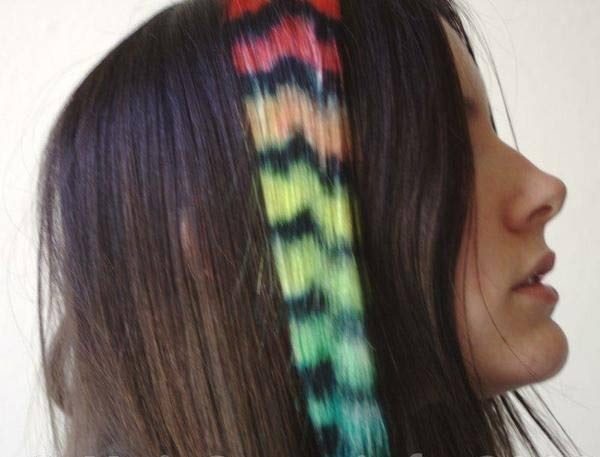 Raccoon tail hair does not necessarily mean that you need to dye all of your hair a flamboyant color. You sure can if you want to. But these days, you can get away by simply accentuating one or several strands. If you want to have a taste of the raccoon tail dye style, or if you don't want to hold such a bright hairstyle for a long time, you can use wigs to try this very exaggerated hair color. We recommend human hair wigs.
And with the help of our guide, you should be able to pull it off with ease.
Comment