How Do You Swim While Wearing A Wig?
Aug 25,2023 | Bailee
Swimming is a popular summer sport for many people for exercise and the pure pleasure of being in the water. However, for some women who frequently wear wigs, diving in a pool, beach, or lake may cause concern: Can I swim with a wig on? This is one of the most important questions that many people have.
Yes, we said! You can wear a wig to water sports. In the summer, many women enjoy swimming and attending pool parties. However, there are a few things to consider when swimming with a wig.
I.How do you swim while wearing a wig?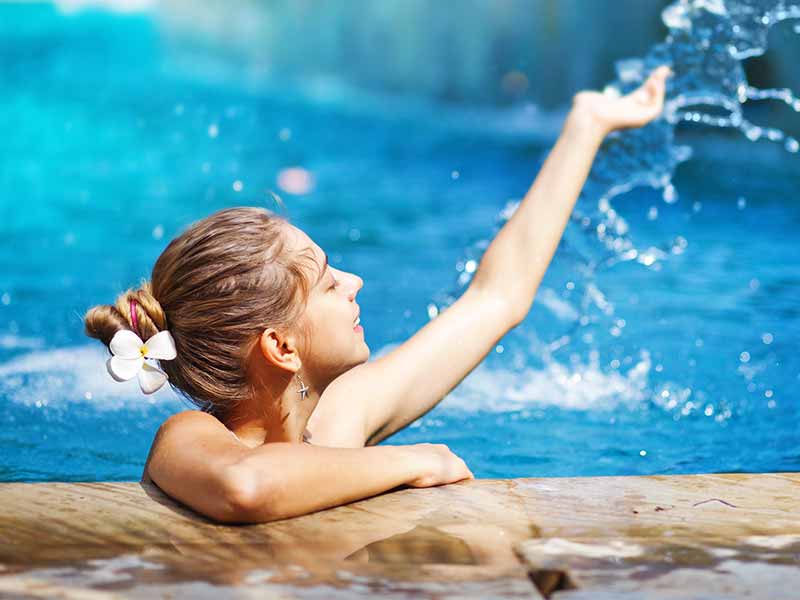 Because chlorine and salt water are present in swimming pools and seawater, wigs may fall off and become dry in the water, reducing the life of your wig. This can be devastating for women losing their hair, especially if they only have one wig. Because wigs are an expensive investment, choose your pool/beach wig based on your budget and lifestyle.
Consider swimming in an old wig or swim cap or purchasing an inexpensive wig. If you wear a wig daily, I strongly advise against swimming in it because you risk damaging it.
Synthetic wigs are an excellent option for swimming. Synthetic wigs are less expensive than human hair wigs and retain their style, so you won't have to worry about your hair not styling itself after it air dries!
However, if you are wearing a synthetic wig to play in the waves or jump into the pool, you should know that the wig's lifespan will be reduced. When swimming in a human hair wig, you can wear it freely because it is made of natural hair and will allow you to swim freely. When swimming with a chemical fiber wig, however, you must exercise caution because it will lose its freshness if left in the water for an extended time.
II.How can I keep my wig from falling out while swimming?
Many people are concerned that it will fall off if they swim with a wig. It depends on what kind of wig you're wearing. If you wear a wig with clips and glue, the chances of it falling off are almost nil. You don't have to be concerned about anything when wearing this type of wig because it has many advantages, such as preventing the wig from falling out unexpectedly and allowing you to enjoy the pool party while wearing it.
Wigs without glue or extensions have a strap that can help you keep the wig secure on your head, but you should expect better results.
III.Which wig is best for swimming?
Many women are concerned about the best wig to wear while swimming due to the variety of wigs available.
You have two options: a synthetic wig or a human hair wig. These two types of wigs react differently to water.
Human hair wigs made of 100% natural hair are water-friendly and allow for more swimming freedom than synthetic wigs. If you swim in a pool, you can enjoy the swim more, but if you swim in the ocean, neither natural hair nor hair extensions are suitable for swimming for an extended period, and the salt in them may damage your hair. Human hair wigs, on the other hand, are more durable than synthetic wigs, which tend to become dull and drab over time. As a result, it is best to avoid wearing synthetic wigs in the water. Because it obscures the surface of the water, it avoids frequently swimming while wearing a synthetic wig.
IV.How do you swim while wearing a wig?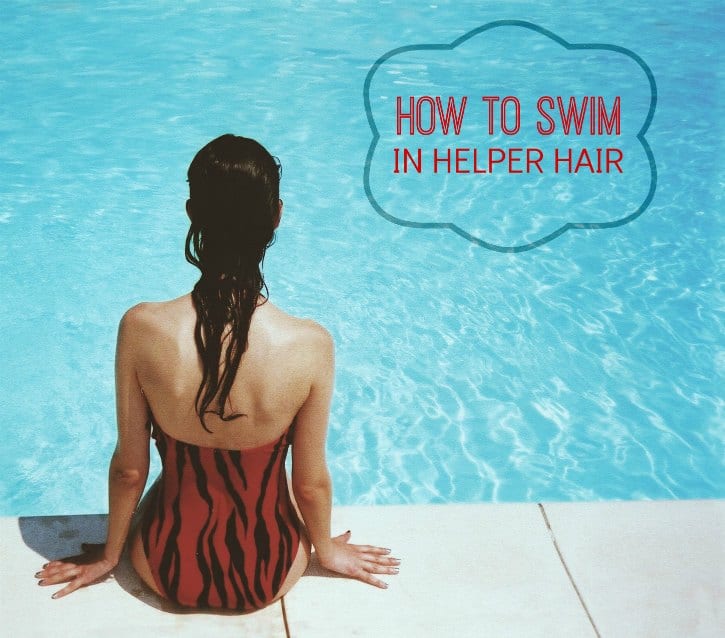 If you're going to a pool party or joining a swimming club, you should know how to swim with a wig. This will assist you in avoiding any damage to your natural hair. You can improve your results by using clips and glue to secure your wig. It will not fall if you wear it correctly and take proper care. You should also check its accessories to get exceptional results while swimming.
V.What Happens If You Swim in a Wig?
When swimming with a wig, the elements in the water and the water itself can affect the wig.
Chlorine can change the color of a human hair wig, especially if it is lighter or blonde.
Swimming increases the likelihood that your wig will be exposed to direct sunlight.
If it is a human hair wig, it can oxidize in the sun, which can also affect the color.
It should be fine if you only intend to wade or paddle without fully submerging your wig.
However, your wig will be subjected to more wear and tear if you intend to dive, surf, or snorkel. These activities also increase the likelihood of your wig falling off.
Swimming can cause tangles in loose hair. The same is true for loose wig hair. It has the potential to tangle and knot.
Detangling the wig may cause it to stretch and even break.
Even if you decide to tackle knots after your hair has dried, excessive knots can cause hair to fall out prematurely from your wig.
Another thing to keep in mind is that the water has the potential to dissolve any wig glue you may be used to keep your wig in place. Lace wigs are frequently placed by gluing the lace trim to your hairline.
If the adhesive is not waterproof, you risk the adhesive becoming ineffective and your wig slipping out of place or falling off.
VI.Things to remember when swimming with a wig
If you wear a wig to the pool, avoid going too frequently. If you plan on swimming often, a synthetic wig is a good option because it is inexpensive. You can also use a human hair wig, which is more expensive and water-resistant than a synthetic wig. So you must decide whether to swim with a cheap synthetic wig or a human hair wig that allows you to swim freely or according to the amount of time you have. A synthetic wig is an excellent way to save money if you swim frequently. You can wear a human hair wig if you only swim once or twice a month.
Comment