How To Install U Part Wig
Oct 28,2023 | Lam
Because they don't require any adhesive or stitching,
U part wig
install is easy. It takes a few minutes to put it on and remove it. Natural, nice, and quick.
1. Installing U part wig
step 1: take your head measurement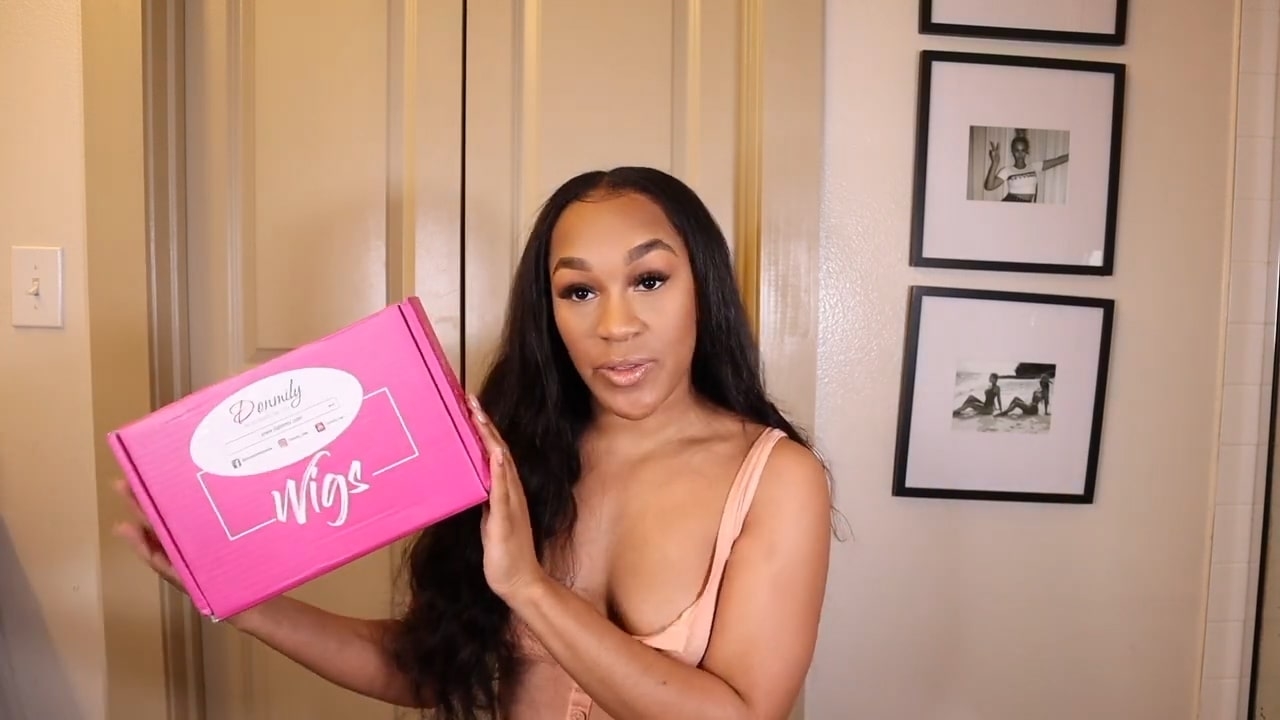 It would be best if you began by placing the U part wig natural hair over your head. This stage will decide how much hair you must separate for a smooth finish.
step 2: hair parting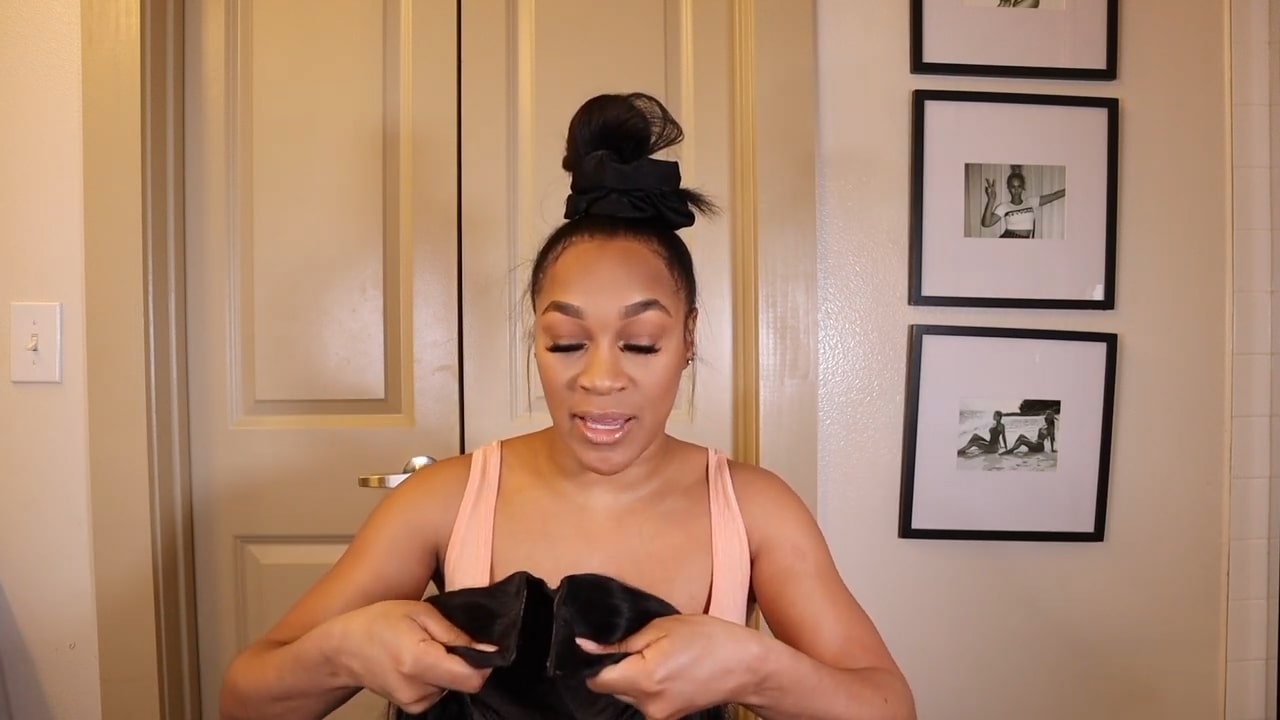 The next step is to part your hair. Use a rat tail comb to separate your hair at the head to mimic the U part wig design. Separate your hair into an inch-wide gap from your hairline to your ear. This hair should be trimmed to keep it out of the way. When you're ready to style your hair, this will be helpful.
step 3: adjusting hair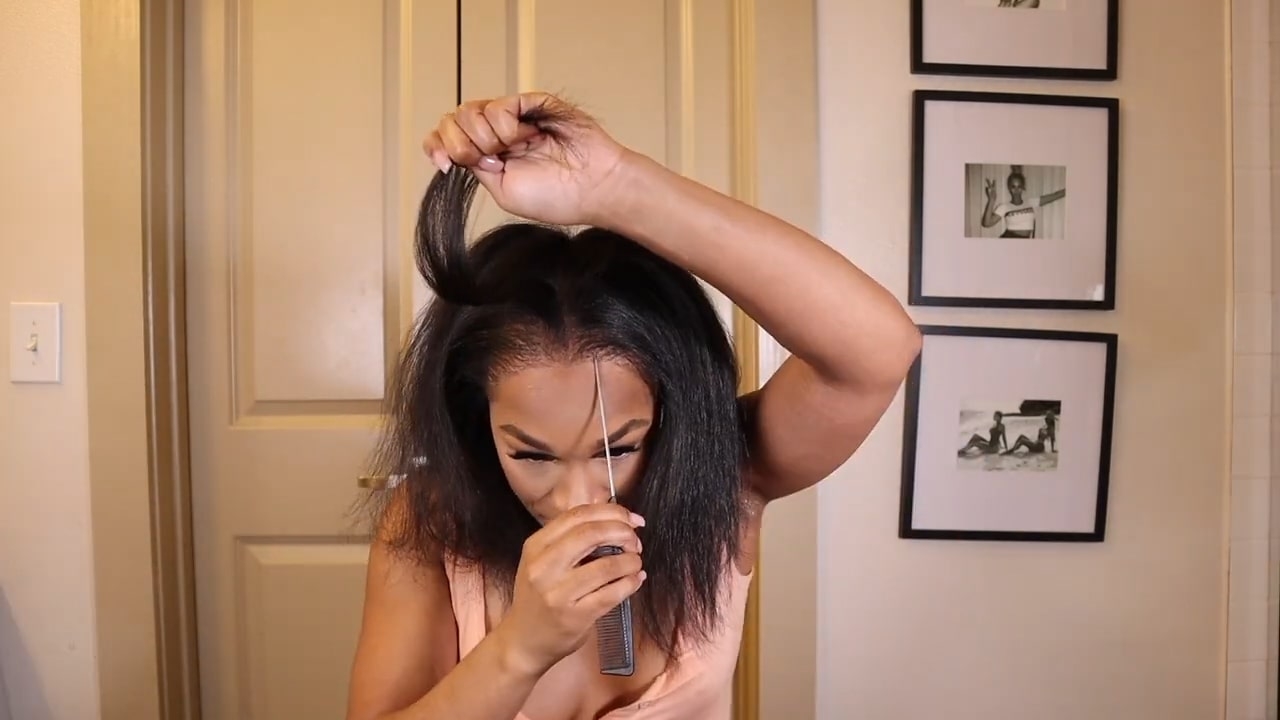 It's time to flatten the remainder of your hair, so your wig can lay flat now that your hair part is ready. Begin by braiding or twisting your hair into little ponytails or twists, focusing on the ends. Smooth your mane with a little hair gel to keep your strands in place if you have short strands.
step 4: putting the wig on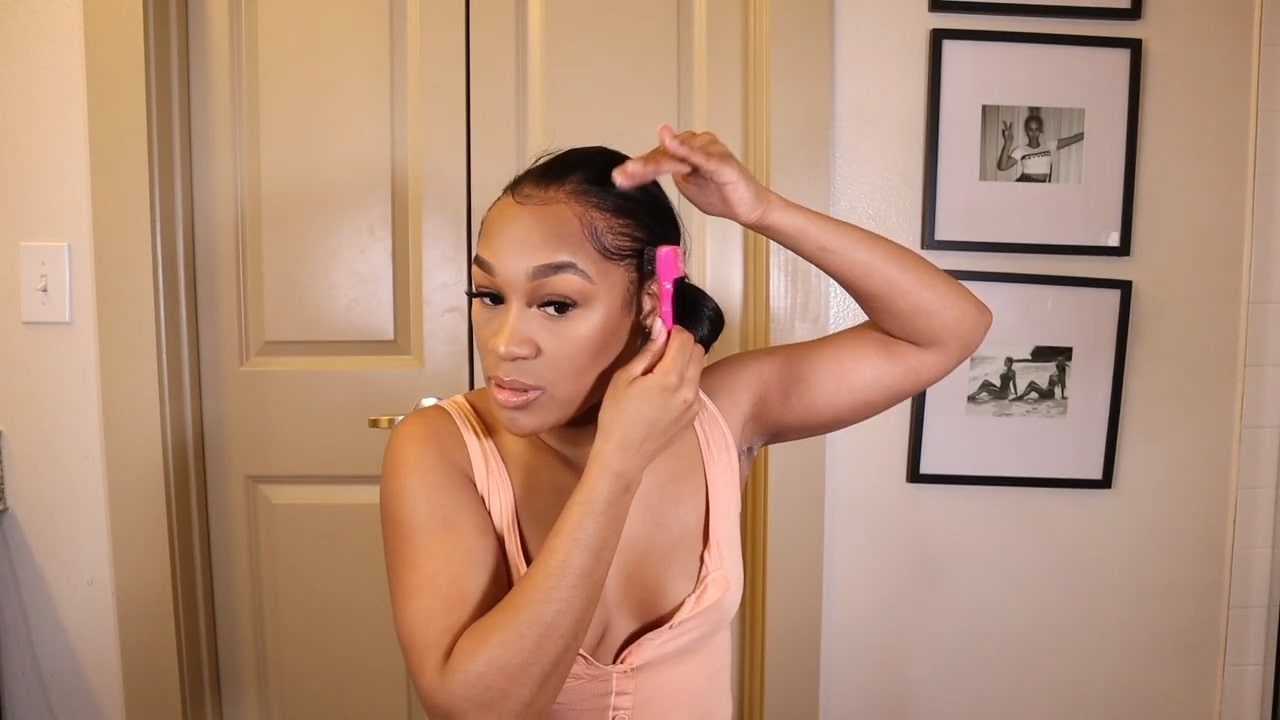 Place the wig over your head and put the clips to cover your braids while holding the u part wig natural hair on both sides. Your U part wig natural hair should have clips around the circle to provide a smooth fit. Finally, your U part wig natural hair should sit level on your head once you've fixed your hair part.
step 5: adjusting wig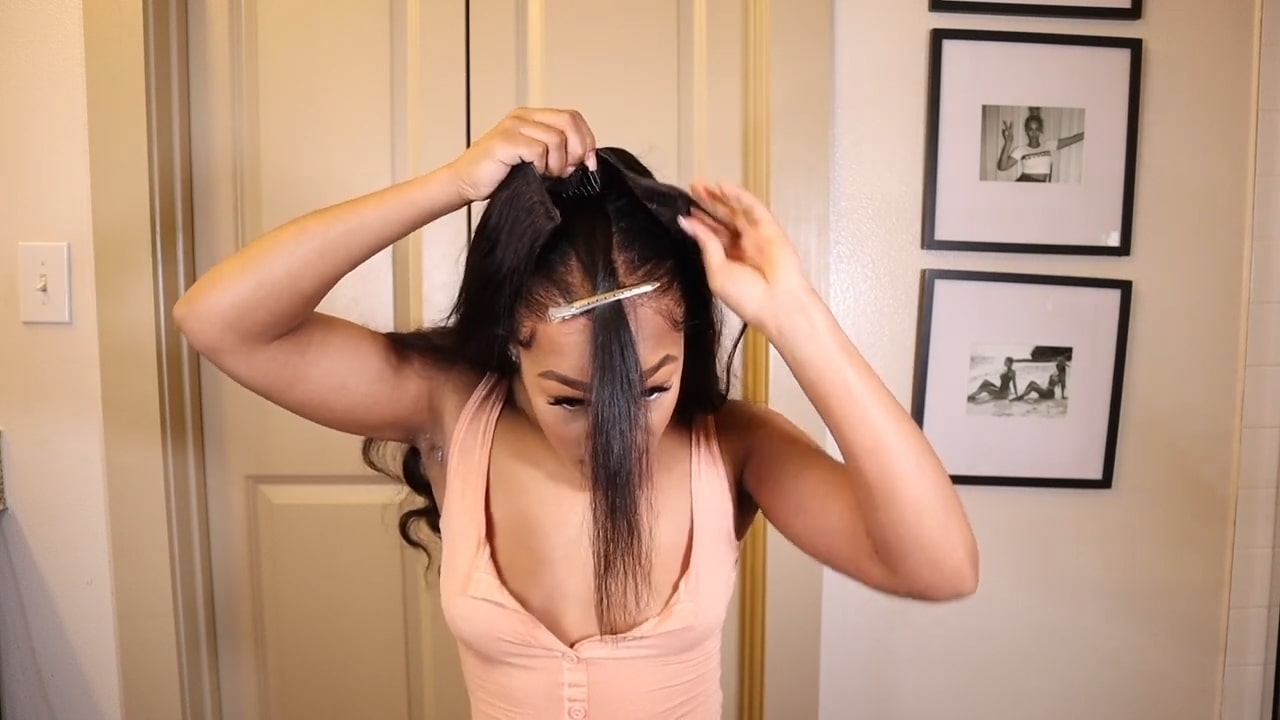 As previously indicated, most U part wig natural hair comes with an adjustable strap and clips to provide the greatest possible fit. If you desire more support, slip the strap over your head to secure your wig. This reduces the likelihood of the wig falling off your head.
step 6: masking the hair extensions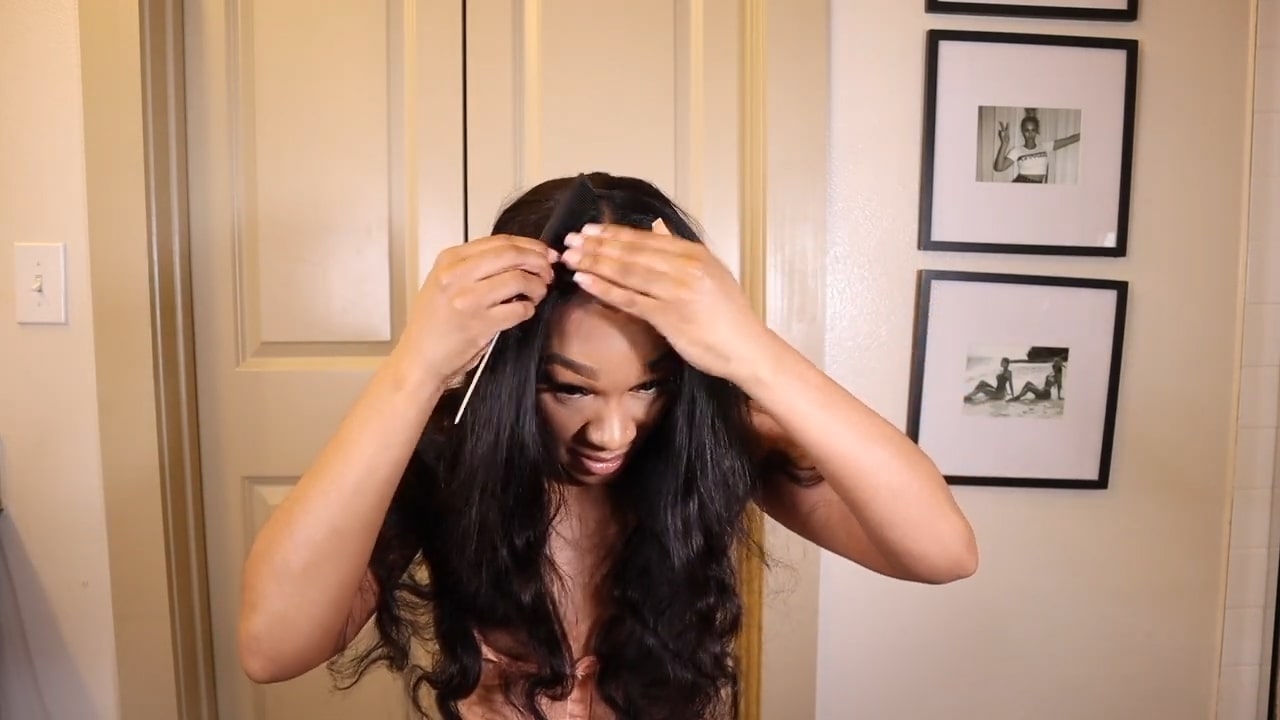 The installation of your U part wig natural hair is almost complete! You must now conceal the wig's hair extensions after it is firmly in place. Part and release your hair around the sides and crown of your head. Comb through with a wide-tooth comb for a lovely finish.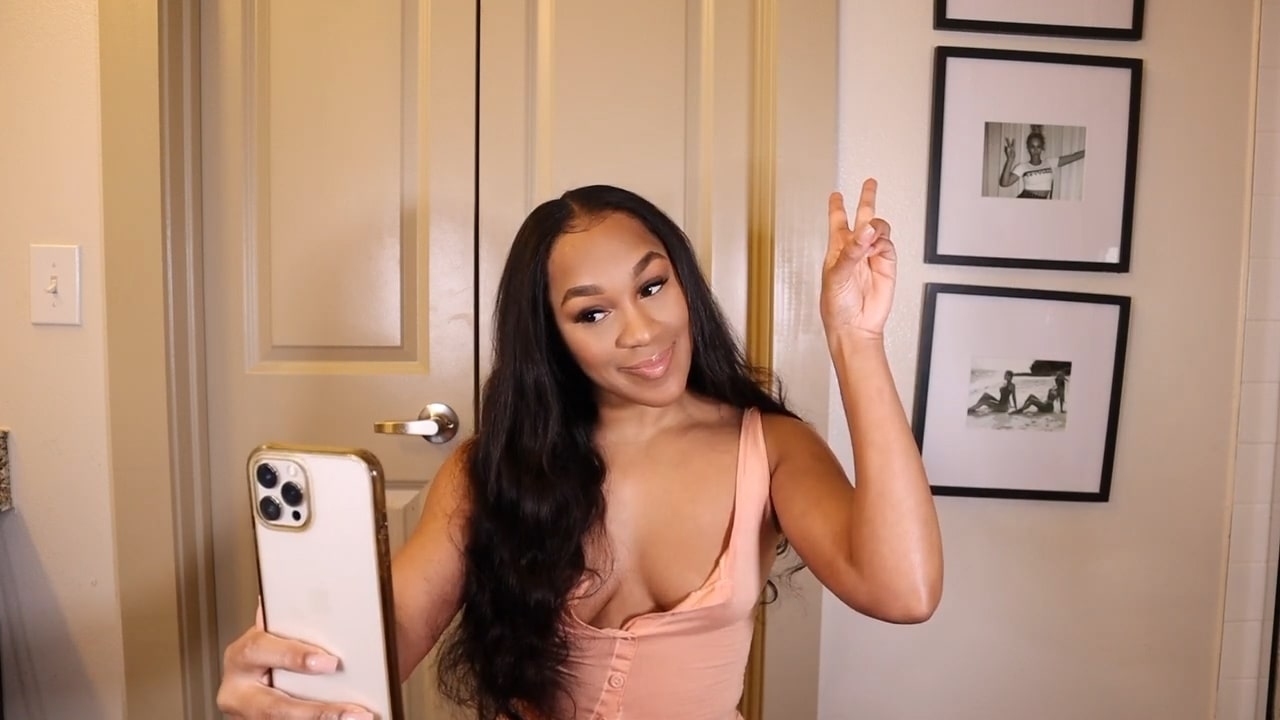 No, a natural U part wig may help your hair. It is also because of this that ladies enjoy it.
2.1 Protect your hair: The natural U part wig will allow you to access your hair regularly. You'll have easy access to your hair and be able to wash and condition it appropriately.
2.2 Prevent hair loss: A natural U part wig can assist if your hairline is weak or your hair cannot endure tight sew-in braids and weaves. It helps to keep hair from falling out.
2.3 Promote hair growth: This natural U part wig can assist you in moving to natural hair. It encourages hair development since you may apply it at night and take good care of your hair.
A wig with a U part cap, clips, and adjustable straps in the back is available from Donmily hair. A U part wig of natural hair, which is incredibly natural and easy to put on, may be used to integrate your hair. A simple, low-cost human hair wig is the U part wig.
We hope you have learned how to install u part wig. If you have more questions about u part wig install or other questions, please tell us!
Are u part wigs good for your hair?
Pros. Since a portion of your natural hair will be left out, U-part wigs offer more versatility when it comes to sectioning out your hair, and often give a more natural-looking finish. You also have the freedom to style your edges however you'd like.
How do you clip in a U part wig?
Holding the U-part wig at both sides, place the wig over your head and snap the clips in place to cover your braids. There should be clips along the perimeter of your U-part wig to ensure a seamless fit. As a result, your U-part wig should lay flat on your head with your hair part clipped in place.
Are u-part wigs good for thin hair?
If you have a weak hairline or your hair cannot withstand tight sew-in braids and weaves, then u-part wigs will be of great help to you. It helps in preventing hair loss.
Comment