There's no one who doesn't want bounce hair, and for those of you who want thicker, fuller hair, now you can achieve the seemingly impossible! All you have to do is be creative, patient and careful when managing your fragile hair. Not everyone can have bouncy and shiny hair, but if you don't take proper care of your hair, you'll lose all your charm and desire. Here are 10 easy ways to add volume to your hair and make your thin hair look fuller and healthier.
How to get bouncy hair in no time?
We know how much of a hassle it can be when it comes to creating the perfect look with ultra-fine hair. But don't worry ladies, our tips for bouncy hair will have you smiling brightly in no time!
1. Avoid brushing too much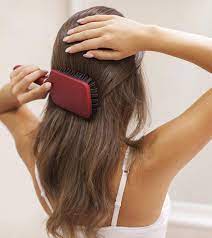 To add volume to your hair, brush only when you need it. Too much brushing can lead to split ends and hair breakage. This can lead to hair fall. Brushing also disperses our hair's natural oils, which can make your hair flat. When combing, make sure you are gentle with your movements. You can also use your fingers to untangle knots.
2. Control the frequency of washing your hair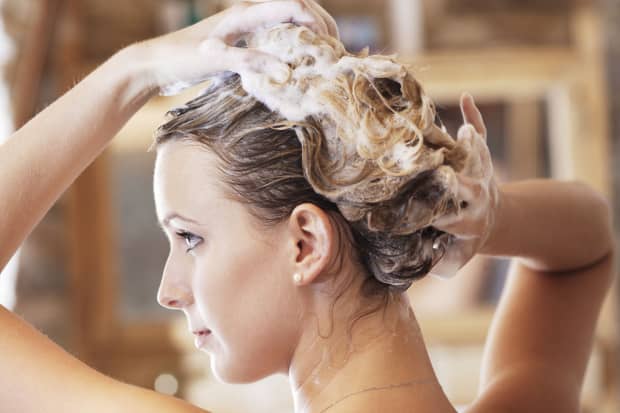 Instead of washing your hair every day, wash it twice or three times a week. If you don't wash your hair often, you will get fuller hair at the roots. During this time, it is best to use a dry shampoo. Also, when picking a shampoo, make sure you are getting one that does not contain sodium lauryl sulfate, as this chemical can cause scalp irritation and hair loss.
3. Use the right hair accessories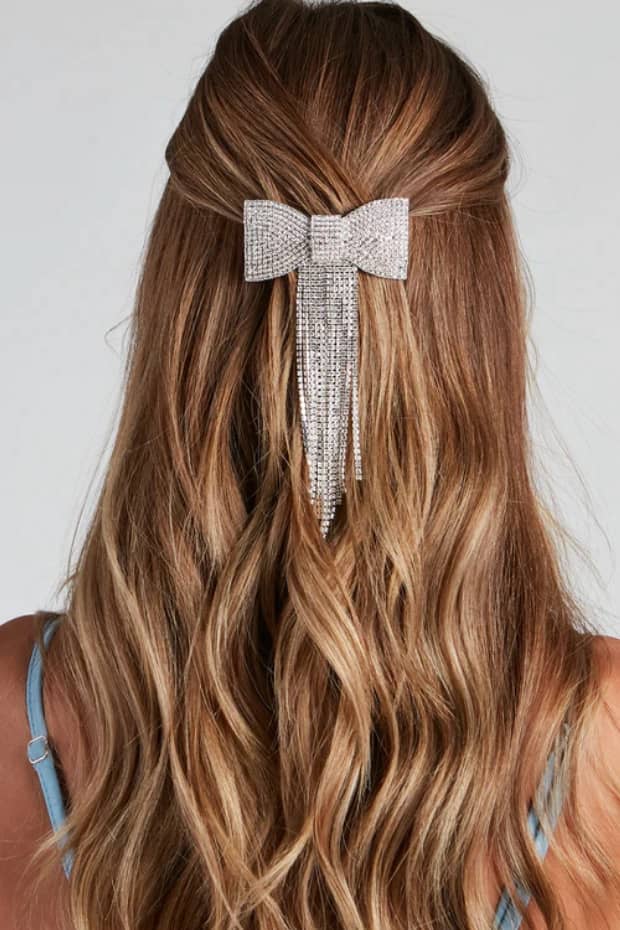 The secret behind how to make your hair look bouncy also depends on what accessories you use on your hair. Whenever you go shopping for accessories, make sure that the hair ties you buy are not made of rubber or metal hair ties. This is because they can pull on your hair and cause it to fall out. Overly tight hairstyles are also a no-no because they can tighten your scalp and weaken the hair follicles, causing your hair to fall out. Please note for all the fine haired beauties out there, sometimes it's good and healthy to choose to leave your hair open and let it breathe.
4. Choose a layer hair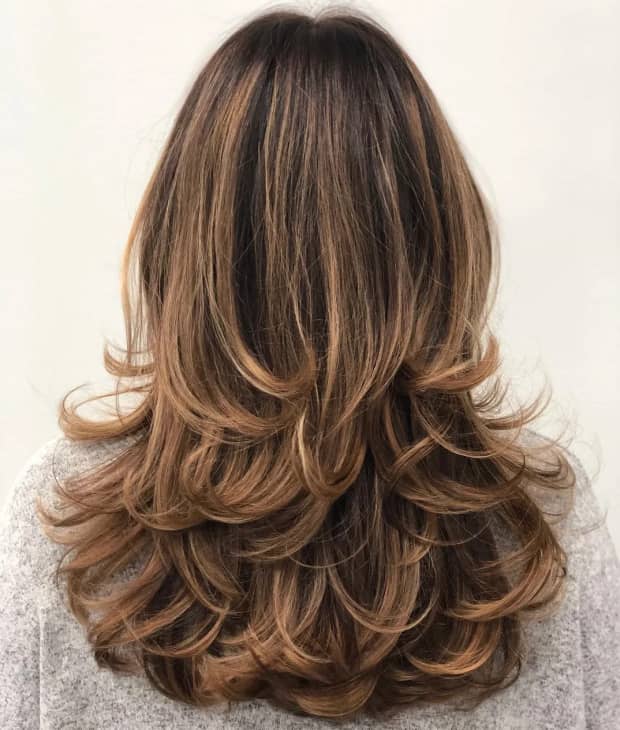 Next time you see your hair stylist, ask them to give you a layered haircut. Yes, layers actually give the illusion of fuller hair. Talk to your hairstylist and ask them to give you a cut that not only compliments your face shape, but also makes your hair look fuller than it actually is.
5. Use hairspray
What's the best tip for getting bouncy hair? Hairspray! If you haven't used hairspray before, now is a great time to try it out! When buying, look out for words like "thickening" or "volumizing". These preparations will definitely make fine hair look fuller.
6. Blow-drying hair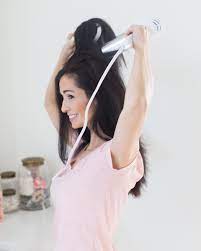 Mastering the technique of blow-drying your hair is the key to getting bouncy hair. Always use a heat protectant before applying any styling tools or products to your hair. When blow drying, make sure you turn your head over and use a diffuser to dry and fluff up your hair faster. Use your comb to lift the roots of your hair from your scalp so you can visually get volume that will surprise you!
7. Flip your hair part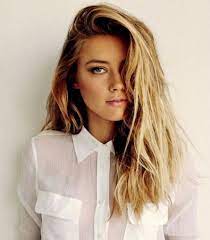 Your hair is used to your daily parting and lies flat on that side. Give your hair a little makeover by flipping your part over to the other side to give your hair volume at the roots. You can even spritz it with some texturizing spray if you want it to look bigger!
8. Roll hair up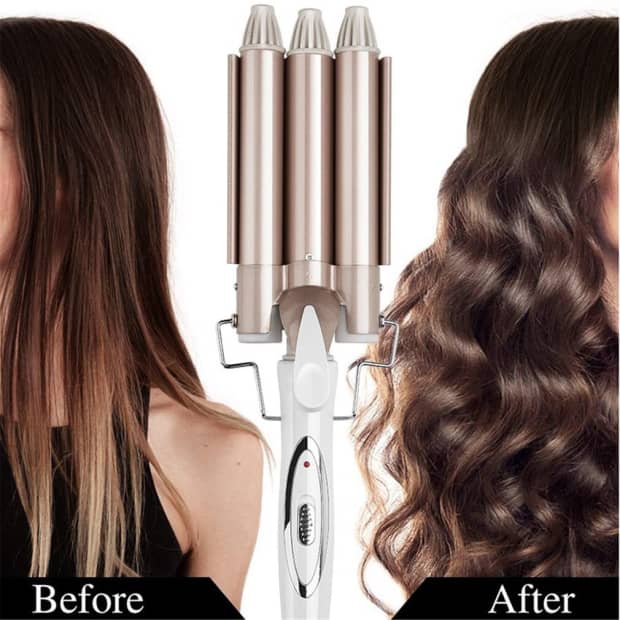 Every girl with fine hair should have some Velcro rollers on hand. Once your hair is dry, use some texturizing spray before putting the front half of your hair into the rollers. 3 rollers along the front and top of your head will be enough to give your hair some bounce. Leave them on for 20 minutes (you can also use a blow dryer to heat them up for a minute if you want more volume) and be amazed at your lush, voluminous hair.
9. Use hair oil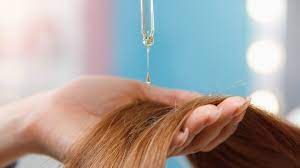 We can't stress enough the importance of oiling your hair because it has so many benefits! Not only do hair care oils provide your hair with the natural nutrients they so desperately need (all that styling and coloring), but they also give your hair a natural bounce! So be sure to use hair care oils. All you need to do is apply the oil to the ends of your hair after you wash it and you'll have healthy, bouncy hair in no time!
10. Beer surprise!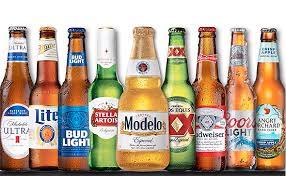 When it comes to giving your hair an instant bounce, beer is definitely one of the most traditional techniques. Not only does beer add a natural shine to otherwise dull hair, but it also gives your hair a natural bounce that's hard to ignore! All you need to do is simply rinse your hair with beer before shampooing, and voila! That's beer. So, stop worrying about fine hair ladies, because our simple bouncy hair tips have been helping you out!
How does hair become bouncy?
You can add layers and movement to your style with hot rollers to give it that bouncy look. For free-flowing tresses that bounce, use a loose-hold hairspray (such as Aussie' Uplift your Hair Hairspray).
How can I get bouncy hair naturally?
Make an oats and milk hair mask by mixing castor oil, milk, and flakes of oats. Add a few drops of vitamin A to this mixture. Massage the mixture into your scalp, leave it on for about 20 to 30 minutes and watch your hair go from dull and flat to super bouncy.
Is frizzy hair unhealthy?
No. Frizz is not bad for your hair. It's just one of the signs that your tresses need more attention and possibly a change in your hair care routine. Frizz can be perceived as both a negative and positive trait depending on your fashion.