A headband wig is a wig that is easy to wear
and is suitable for beginners and lazy girls. Now I'll show you how to put it on and provide you with more information about headband wigs. Please follow me!
Ⅰ. Make sure your natural hair is ready.
Start by pulling your natural hair back into a ponytail. Secure your wig's back into a high ponytail, or a centered ponytail if you have short hair. Secure any wayward hair with bobby pins.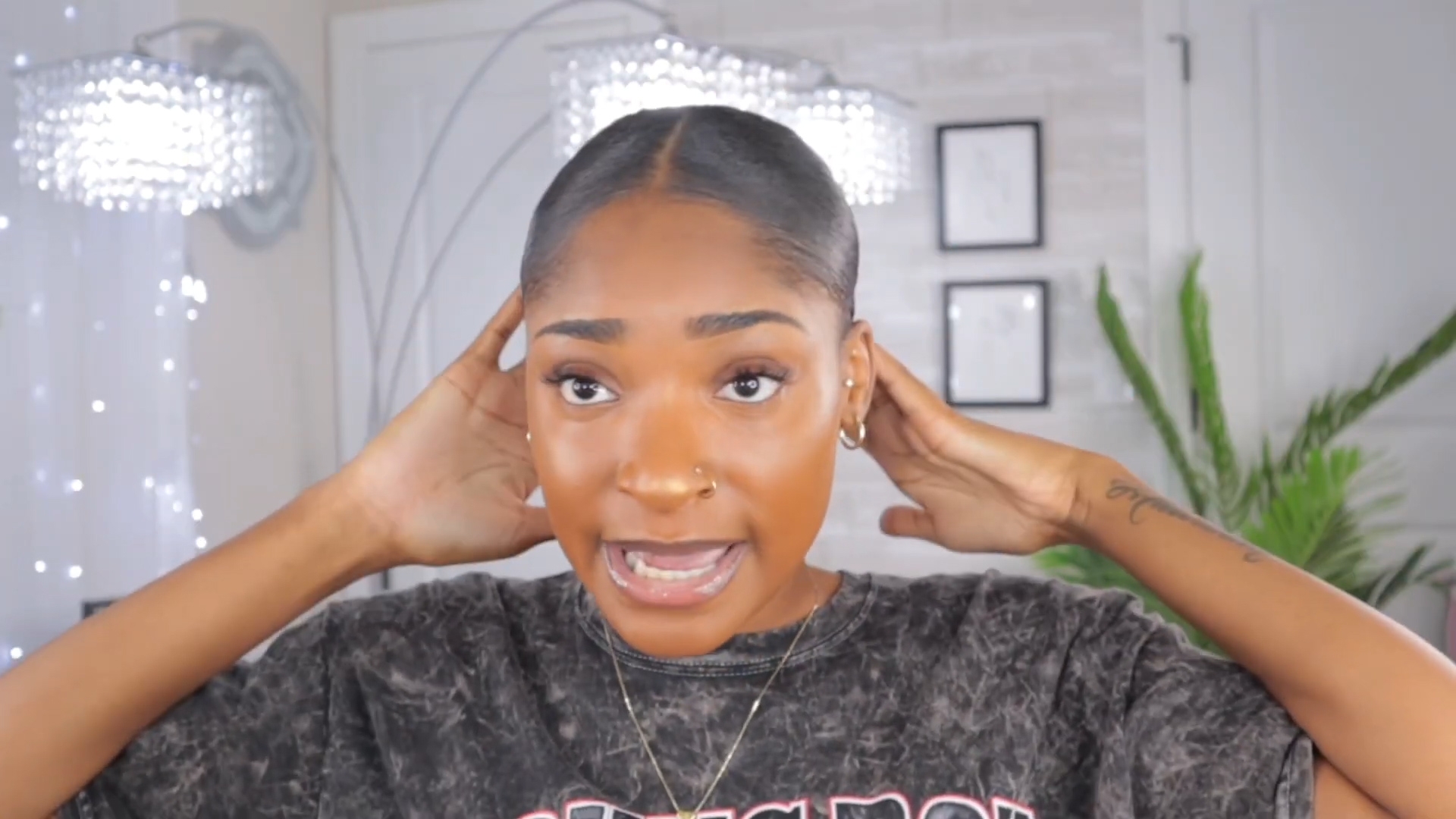 Ⅱ. Braid your hair into cornrows
Braid the front section of your hair horizontally across your forehead to separate it. Separate your hair into 1-inch sections with a flat comb edge, then braid each section back until you reach your lower hairline. Fold the lowest sections of your braids up with hair clips to make it easier to conceal your hair beneath the headband wig.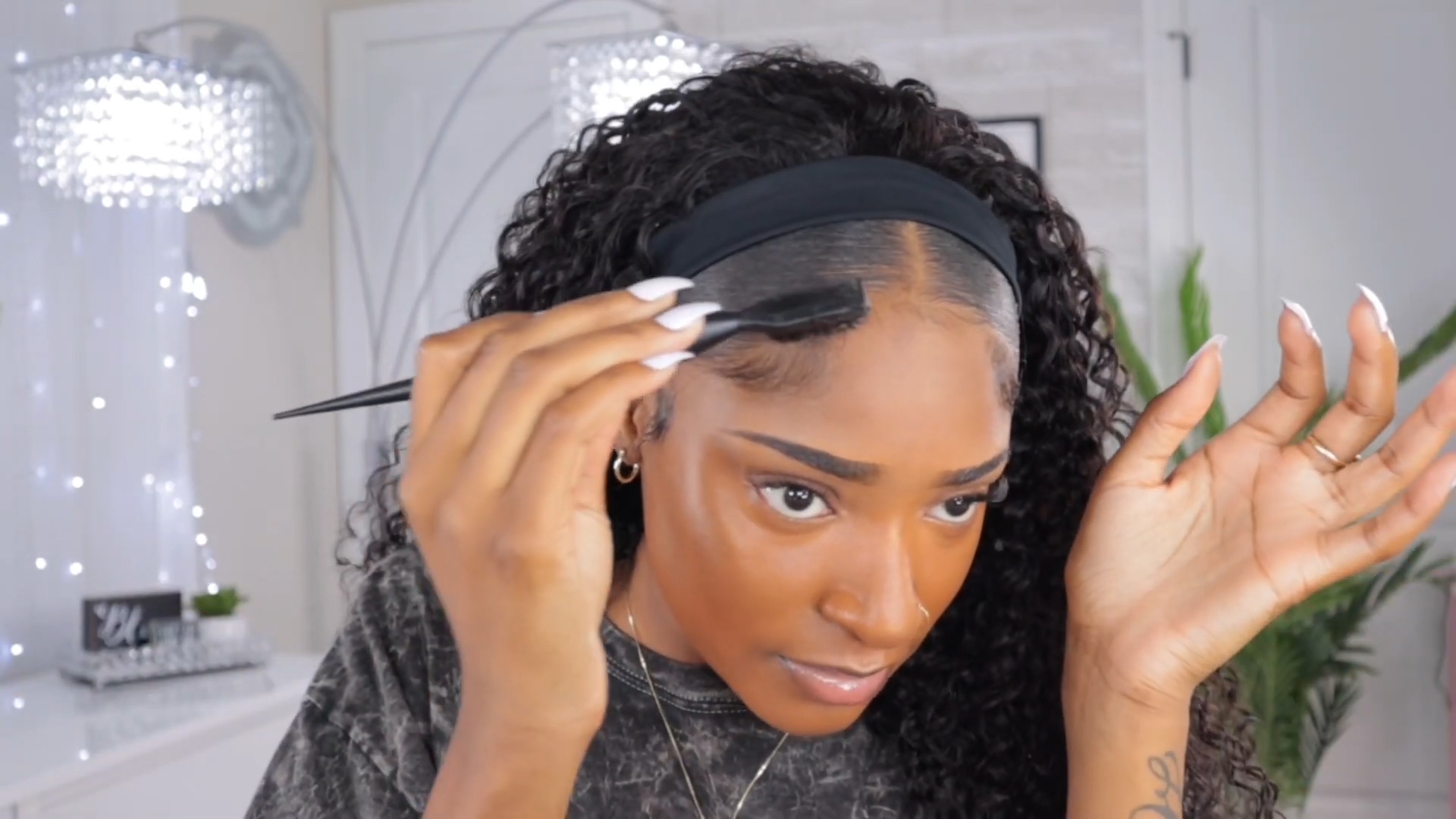 Ⅲ. Style your baby hair.
Brush your bangs with a comb, and then move all of your natural hair forward and in front of your ears if you plan to style it with your headband wig. Finish the comb-over by making sure there's an accurate part between your natural hair and the wig cap's edge. The wig cap should always be worn across the top of your head, rather than close to your brow.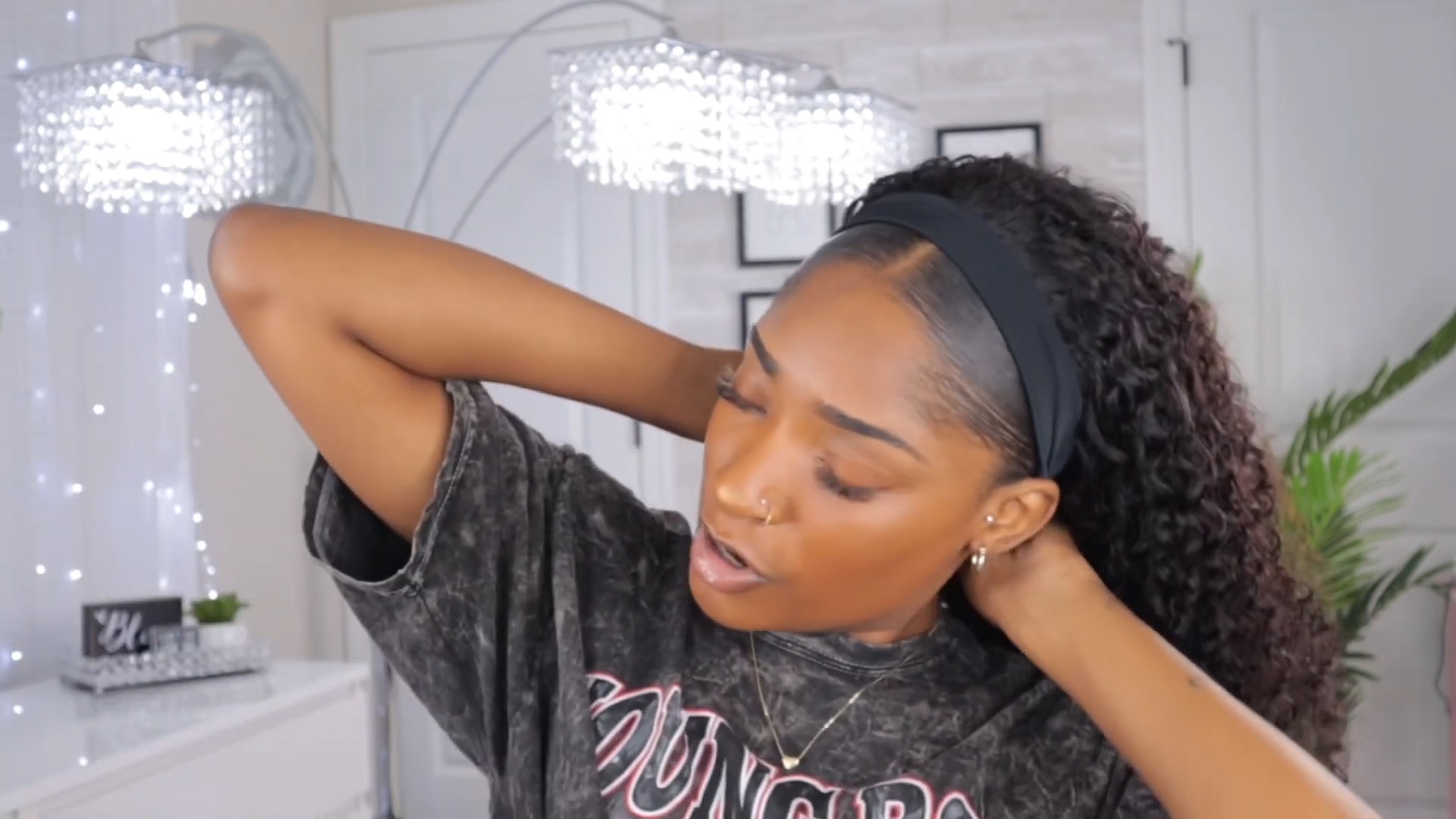 Ⅳ. Install your headband wig
Put on the wig and set the headband in place using the wig clips. Fasten the wig cap edges together, and then place the wig over the back of your head. Use a large clip to fix the edges of your cap, as well as the sides and bottom.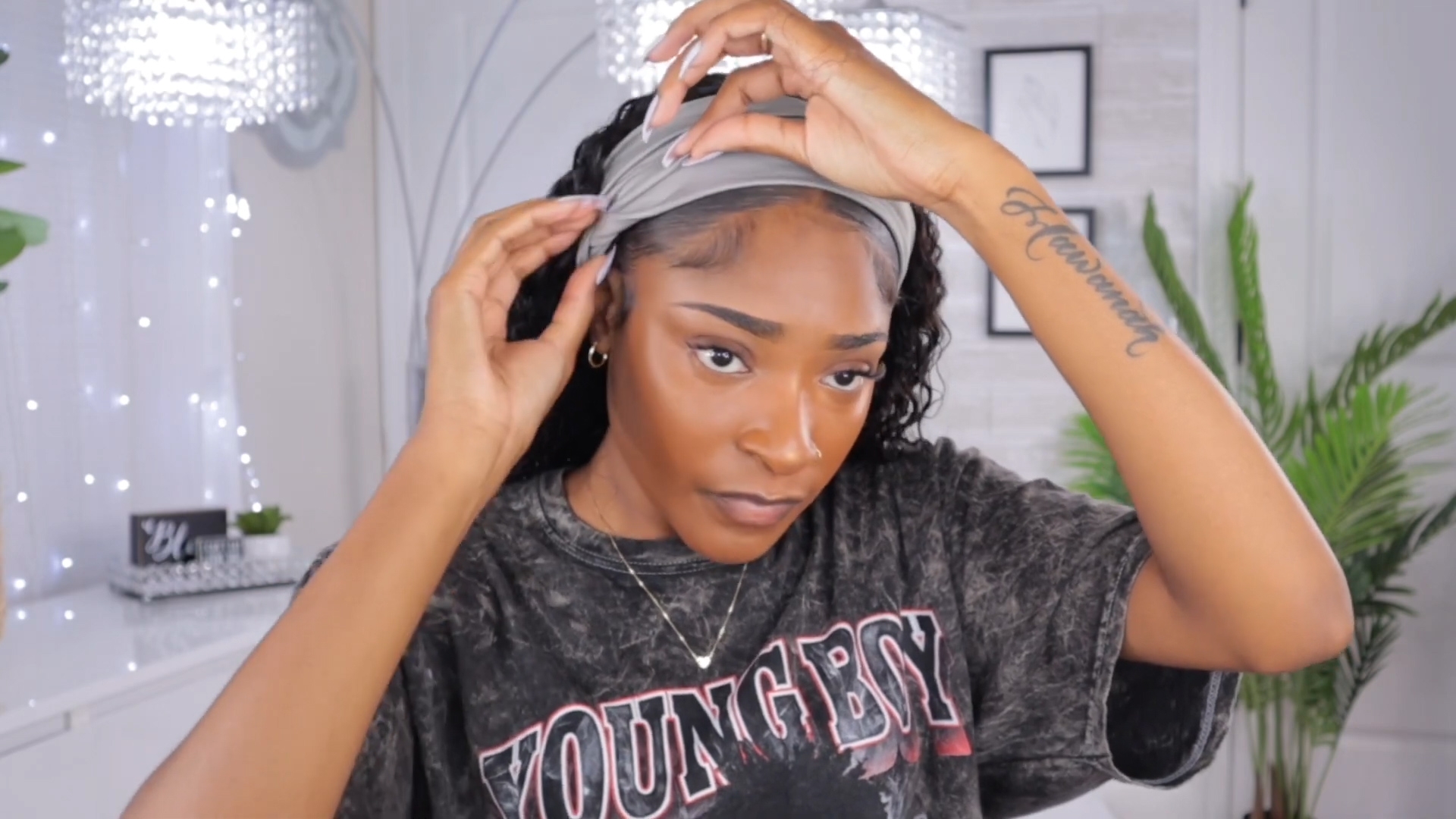 Ⅴ. Choose your favorite headband for extra styling.
To make the complete look more trendy, you can pick a headband that you prefer. Select the wide headband if you want your wig to be more stable, as it will also help you cover the black headband.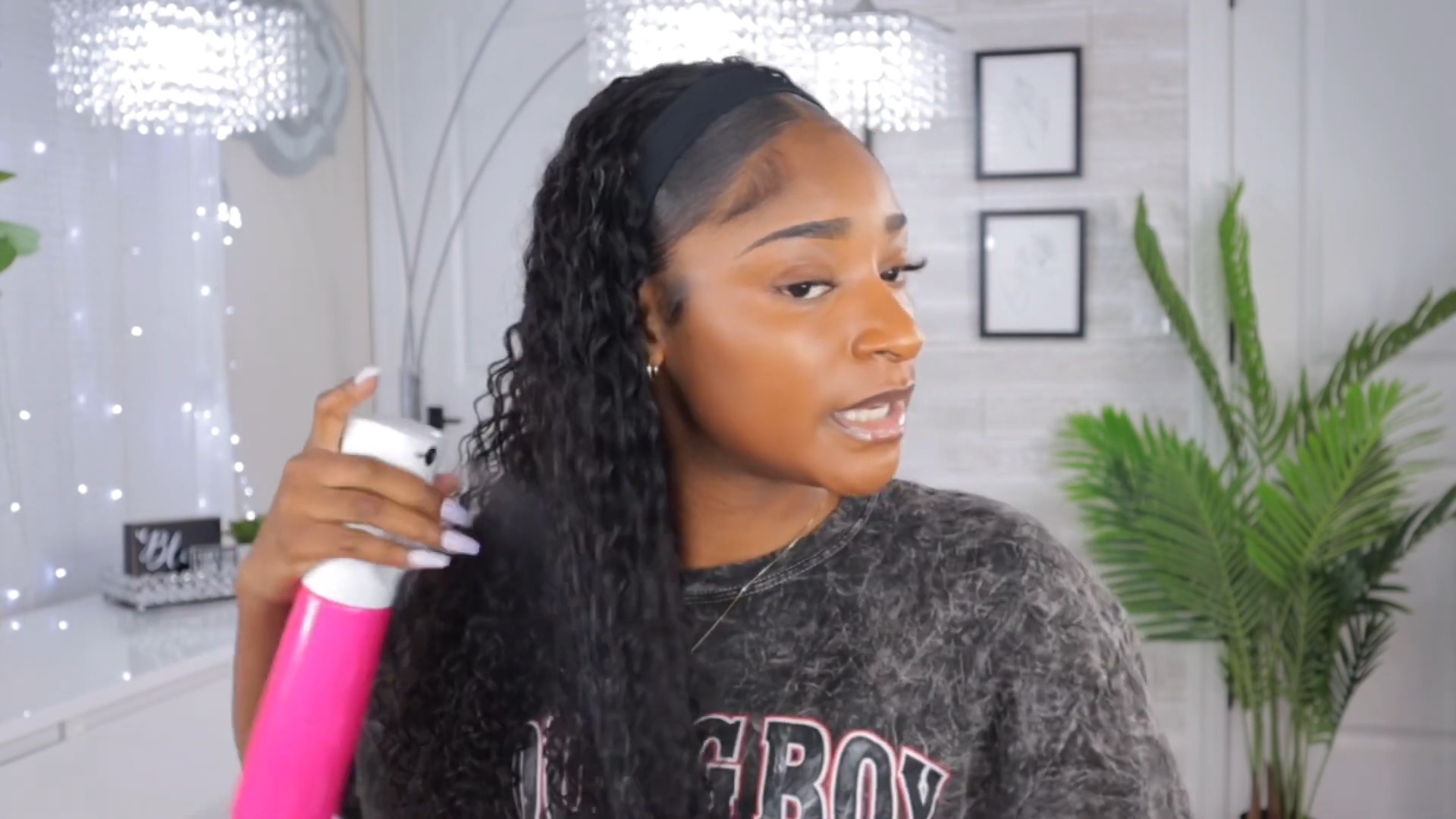 Ⅵ. Comb your wig.
Remove any tangles or knots in your wig with a wig comb. When brushing a curly headband wig, always use a wide-tooth comb. To avoid damaging your hairpiece, be cautious when combing it through. Place your wig on a stand and comb through it steadily for best results. Finally, if you want your hair to look shiny, lightly mist it with water.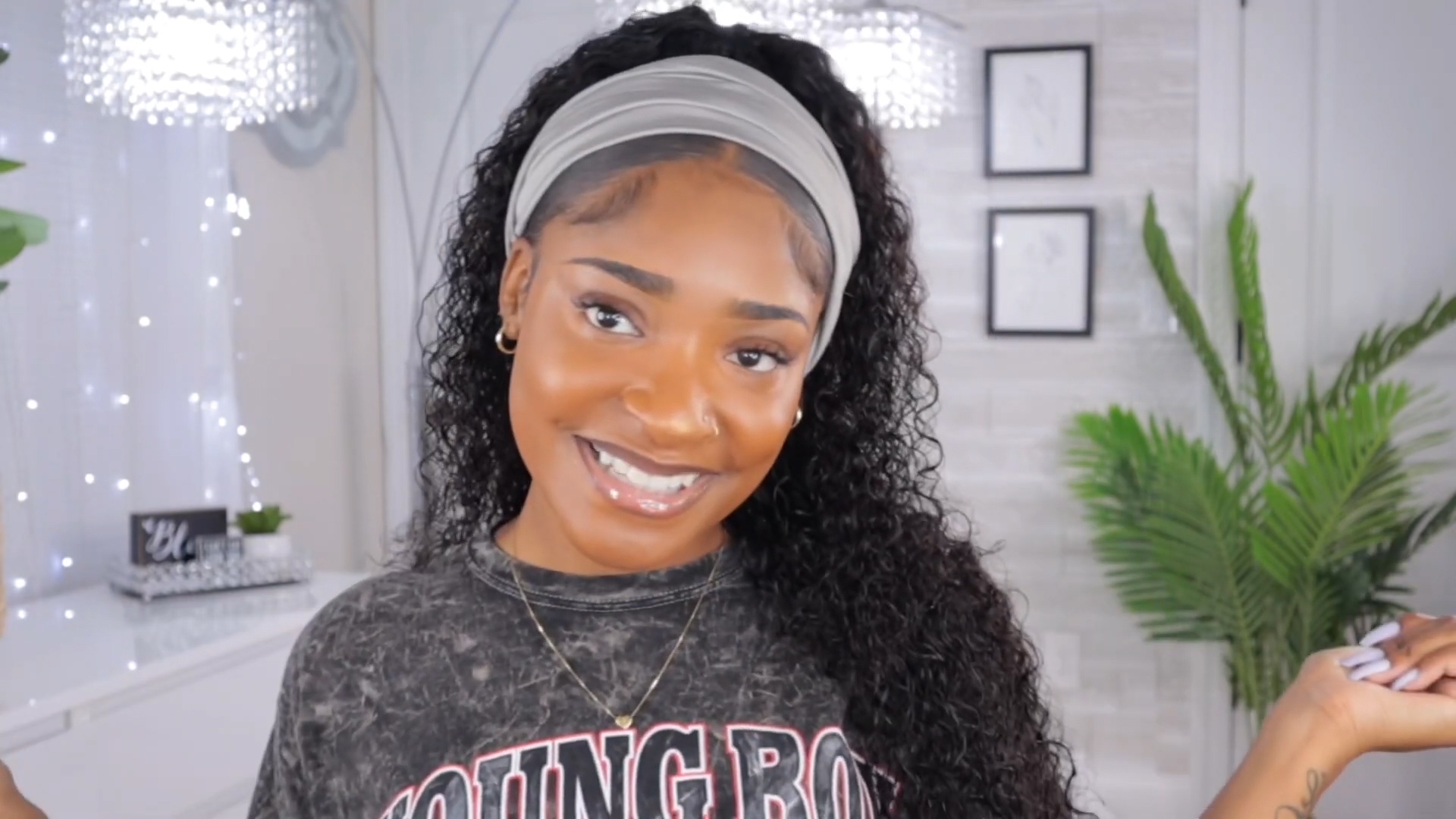 Headbands are, without a question, among the most popular wigs on the market right now. They're practical to wear because they're usually comfortable to wear and don't hurt your natural hair. It's also a terrific post-workout alternative for you athletic ladies. Simply put it on and show your beauty.
Do headband wigs need glue?
A headband wig is exactly what it sounds like: A wig where the hairline is masked with a headband. Place it on your head and depending on the quality, hair texture and curl type, you can easily pass it off as your hair without worrying about hair glue, blending or leaving out your natural hair.
Do you have to wear a wig cap with a headband wig?
To wear, or not to wear? That is the question. Wearing a wig cap is a completely personal preference. Wig caps act as protective barrier to a sensitive scalp and keep your wig comfortable and secure during everyday use.
How do I keep my headband wig from sliding?
Wig tape is a double-sided tape that is designed to help prevent your wig from slipping during the day. This is a great choice for those without natural hair, too. Some wig tape comes in a roll – in this case, cut six to ten pieces, each about two and a half centimetres long.