HD lace wig, Is It Worth The Money?
Oct 07,2023 | mo jinling
Light, soft and closer to the skin HD lace has now become the first choice of most wig consumers, comfortable to wear and make people feel very realistic and natural, Is the 5x5 frontal hd lace wig really as good as everyone says it is? is it worth the money? Bring your questions and find the answers you want in this article.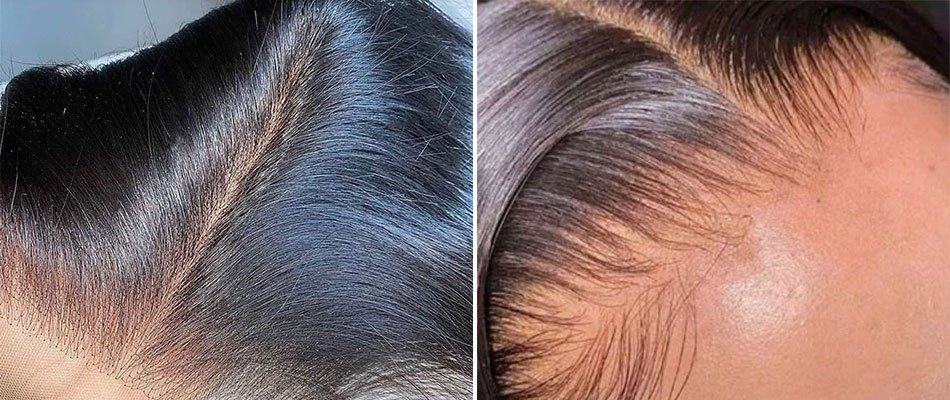 As for lace sizes, there are many kinds, including 13x4 hd lace frontal wigs, 360 hd lace wig, hd full lace wigs and 5x5 hd lace closure wig. From the aspect of lace material, there are normal lace wig, transparent lace wigs and HD lace wig. You may get confused by their categories. It is quite easy to distinguish one from another.
Difference Between HD lace wigs and other lace wigs
1. HD lace wig thinner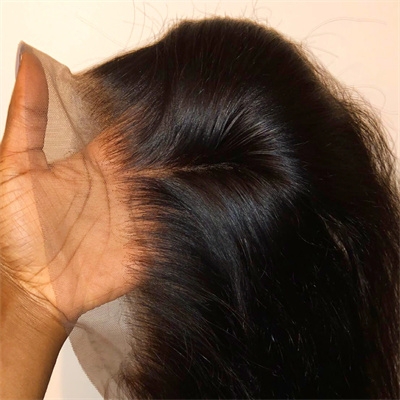 All the lace wigs are wig caps with hand-tied lace. There is no denying that lace wigs are the most high-end wigs in the wig industry. While the 13x4 HD lace frontal wig is the highest quality among all. It is made of the lightest and thinnest Swiss lace, all belonging to a skin-melt lace wig. You can discover the lace directly from a normal lace wig. The lace on transparent hd lace wig is also visible if you look closely and carefully. However, the lace of the 13x4 HD lace frontal wig is undetectable and invisible. And it is a recognized fact that the HD lace wig is the highest quality wig among all wigs.
As we mentioned the HD lace wig with the highest quality, and it is reasonable that it is the most expensive type. Well, is it worth the money? The answer is Yes.
2. HD lace wig provide a natural hairline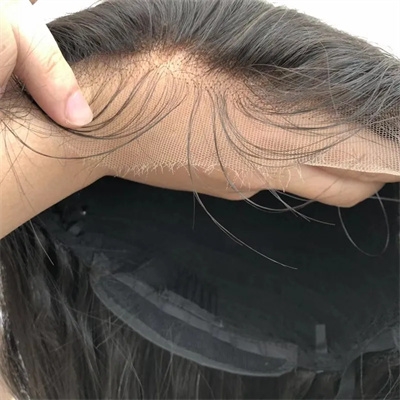 Although lace wigs are the only type that can offer you a natural-looking hairline, HD lace wig has brought this feature to the extreme; the hd wig cap will have straps and clips inside the net cap to help you stabilize your wig. It is skin-melted and pre-plucked and suits your skin tone very well. It looks like the hair is growing from your scalp, and the hairline is more invisible. If you are suffering from hairline receding, a 13x4 HD lace frontal wig can easily deal with that issue. You can part in anywhere. You can do updos and ponytails or style it the way you prefer.
3. HD lace wig is more comfortable

The lace that most lace wigs carry is a breathable part. But the HD lace wig's delicate material decides it is the most comfortable one. HD stands for high definition. Its lace material is also known as the Swiss lace front wig, which is the most premium. The 5x5 HD lace closure wig is lighter and softer, melting into your skin perfectly, which makes the entire wig more comfortable to wear.
Many celebrities like Beyoncé, Cardi B, and Ariana Grande love HD lace wigs. They have shown the public how natural a hair wig can be. If you wear wigs all day long, you will want the wig to be beautiful and natural on the one hand and comfortable to wear on the other. What's more appealing about a 5x5 HD lace closure wig is that it can be dyed and bleached like any other wig.

And the HD lace will also match your skin tone, regardless of your complexion. There is no doubt that if you have a higher pursue the quality of hair wigs, Donmily HD lace wig will meet your expectations and needs.
Comment