Differences Between Pineapple Waves,Finger Waves,Deep Wave Wig
Aug 25,2023 | Bella
Curly hair is something that many girls are born with, and the current trend is that many girls with naturally straight hair want to try it, and I'm sure you all know that curly hair is a very ethnic hairstyle. It is not just an aesthetically pleasing style, but one that has evolved over time. In the past, especially in the hot equatorial countries, such as the Congo and other countries, due to the strong sun every day, the temperature is very high, in order to protect the natural hair and to achieve the effect of heat dissipation, curly hair in the natural evolution came. This means that curly hair is good protection for our natural hair and can help dissipate heat. Nowadays, more and more different types of curls are becoming popular, such as the deep wave wig, which we see most often, and the pineapple waves and finger waves, which may be relatively unknown to people who are not very professional or of African descent, but since they have become a popular trend, today's blog will take you to learn more about pineapple waves&finger waves&deep wave wig.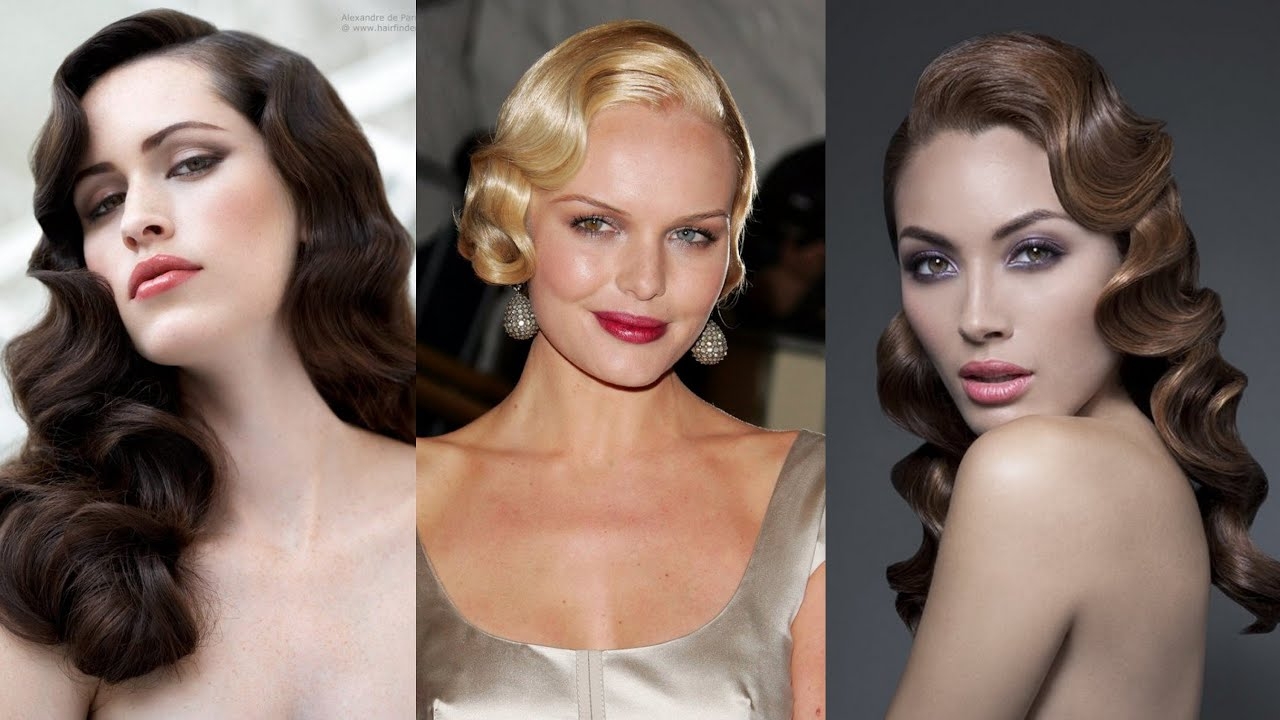 Ⅰ. What are finger waves?
It has a long history, starting in the 1920s and 1930s and continuing until the end of the last century, finger waves were very popular in continental Europe and the United States. In the last century this hair became popular mainly due to the actresses on the screen to create the look, the movie brought very good exposure to the hair, people have followed the actress like Bette Davis, but also more appreciate her hair, want to make themselves and she have the same beauty, so finger waves, began to become popular. At the end of the last century, this kind of hair became popular mainly because the famous singer Madonna promoted finger waves, so it came into people's eyes again and started to become popular. The biggest feature of finger waves is that the shorter hair has "s" shaped waves, and when making these curls, the hair is usually pinched with the fingers and combed in alternating directions, and then the lotion is applied to the finger waves to keep its shape, these waves The difference between finger waves and Marcel waves is that no heating irons are used on the hair. Not only can finger waves be used on naturally curly or permanently curly hair, but also on straight hair with equal success. We can also see finger waves in modern fashion shows, such as the Prada fashion show.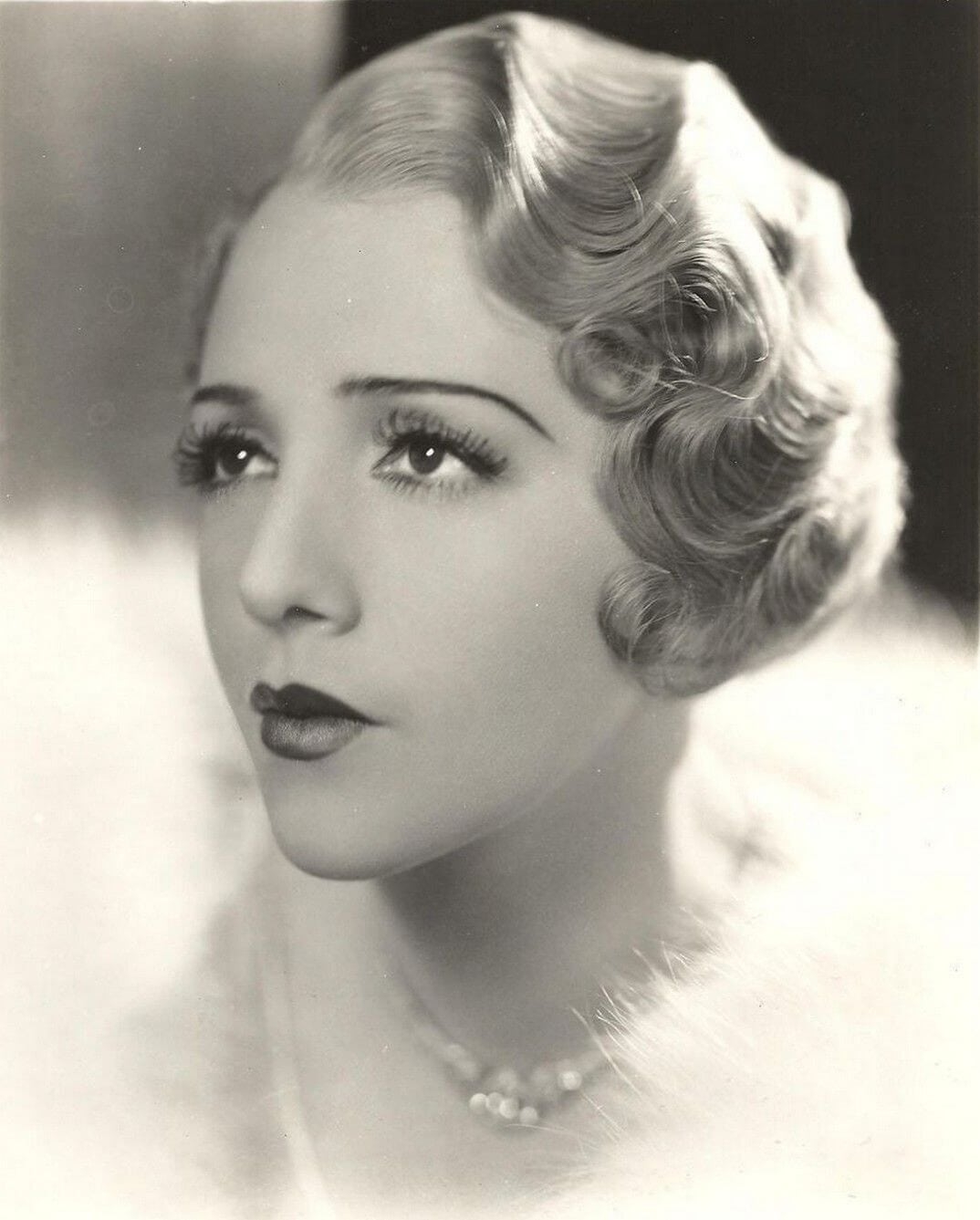 Ⅱ. What is a deep wave wig?
A deep wave wig is currently a very popular wig on the market, there are many different types of wigs, such as loose deep wave wig, place front deep wave wig, bob deep wave wig, and so on. However, no matter which deep wave wig you choose, they all have the same characteristics, and that is the ability to blend in very well with your native hair and create a natural look. Compared to the body wave wig, thedeep wave wig is more compact, more ethnic, and a very iconic wig, it is also the best choice for adding volume to your own hair. As long as proper care, a deep wave wig can last for more than a year and is not prone to hair loss, breakage and other situations, short hair deep wave wig will look completely different from finger waves, it is more compact waves, while finger waves are fingertips and plucked out of the arc. deep wave wigs have an almost perfect look with very smooth curly waves, it comes in any length you want, long hair deep wave wigs are very prominent, and short hair deep wave wigs can beautify your face shape. Overall, the deep wave wig looks like a near-perfect wig.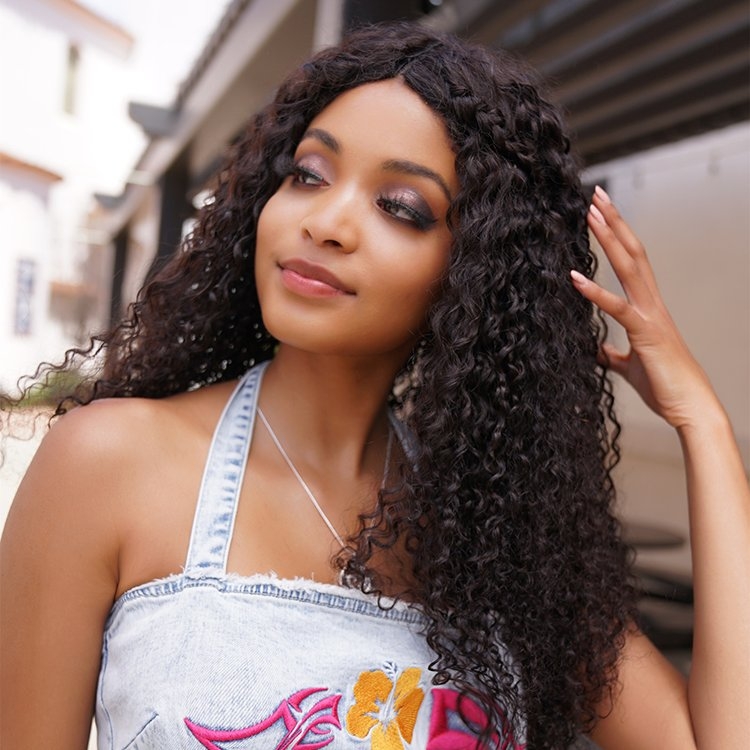 Ⅲ. What are pineapple waves?
If you're from the 1980s or 1990s, you'll be familiar with the pineapple waves, because it's from that era, and if you're a new-age youth then you've probably seen this look on social media. This hairstyle is unique in appearance, looking like a flexible pineapple, and shaping pineapple waves is to use a simple hair net, wrap your hair in the net, and then gently pick your hair, so as to be able to produce a "C" shaped waves, and then use the heat styling tool to fix your hair so that you have pineapple waves This will give you a pineapple wave.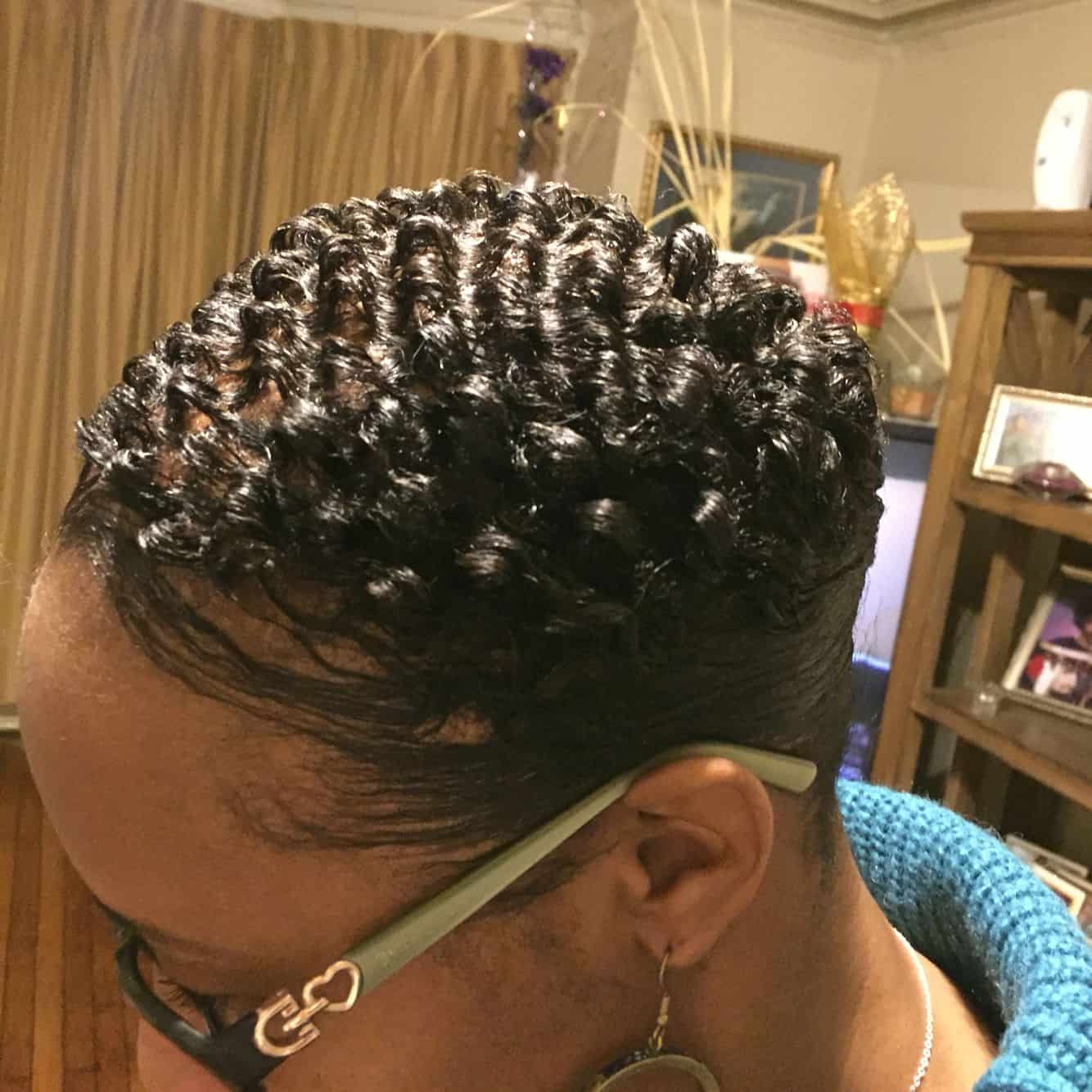 Ⅳ. What are the differences between finger waves, pineapple waves, and deep wave wig?
The three different styles are actually quite distinguishable. pineapple waves are usually very short hair, only on the top of your scalp to create a shorter look. pineapple waves have a "C" shape and deep wave wig has a more compact curve. "S" shape, but its length is usually below the ear, most commonly for long hair. Finger waves, on the other hand, are loose "s" shaped and are made with the barber's hands to give you a nice texture, usually very similar to each other.
The above takes you to understand finger waves, pineapple waves, and deep wave wig, hope this knowledge can work for you, more wonderful hairdressing, styling, wig information as in Donmily.
Comment