Beige Blonde And Ash Blonde What Are The Differences?
Oct 07,2023 | Bella
It's highly likely that you're familiar with the most prevalent blonde shades, such as ash blonde and beige blonde. Selecting the perfect blonde hue for yourself can be a bit challenging, but by considering your skin tone and personality traits, you can easily discover the ideal shade that suits you best. In this regard, it's worth examining the differences between beige blonde and ash blonde to determine which blonde hair color is the most suitable for you. By doing so, you can identify the perfect blonde shade that accentuates your unique features and aligns with your personality.

I. What is beige blonde hair color?
Beige blonde is a lustrous and luxurious shade of blonde that combines light brown and blonde tones, resulting in a delicate and natural-looking hair color. This particular hue imparts a warm, inviting aura, and its understated appearance adds to its charm. The combination of gold and beige hues lends the beige blonde shade a pearlescent, velvety texture and a radiant sheen. Overall, this shade of blonde creates a soft and elegant appearance.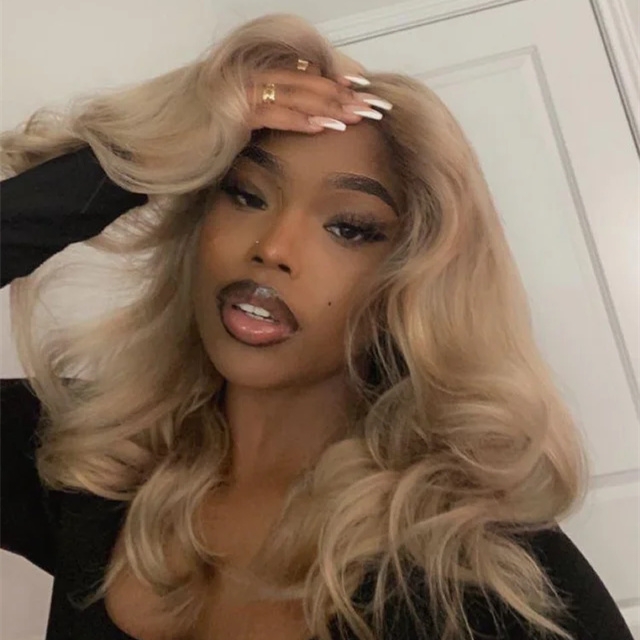 II. What is ash blonde hair color?
Ash blonde is a sought-after hair color that comes in base shades of blue, silver, and purple, giving it a cool and trendy look. This hair color can be customized by adding root shadows or highlights to achieve the desired level of darkness or lightness. While it's a popular winter blonde, it's not as icy as platinum or silver. Despite not being a natural hair color, when dyed correctly, ash blonde can have a very natural appearance. This shade is especially flattering for those with fair skin, as it can create a beautiful shine that complements your skin tone. The unique shine of ash blonde can add depth and dimension to your hair, providing a subtle yet striking look.

III. How can the appearance of beige blonde and ash blonde be described?
While both ash blonde and beige blonde are blonde shades, they have distinct appearances that set them apart from one another.
Beige blonde is a warm, light blonde hue that's a blend of light brown and yellow tones, with subtle silver undertones and darker roots that contrast with the overall color. This shade exudes a luxurious and polished appearance, resembling the color of money, and requires some maintenance to keep its shine and sophistication.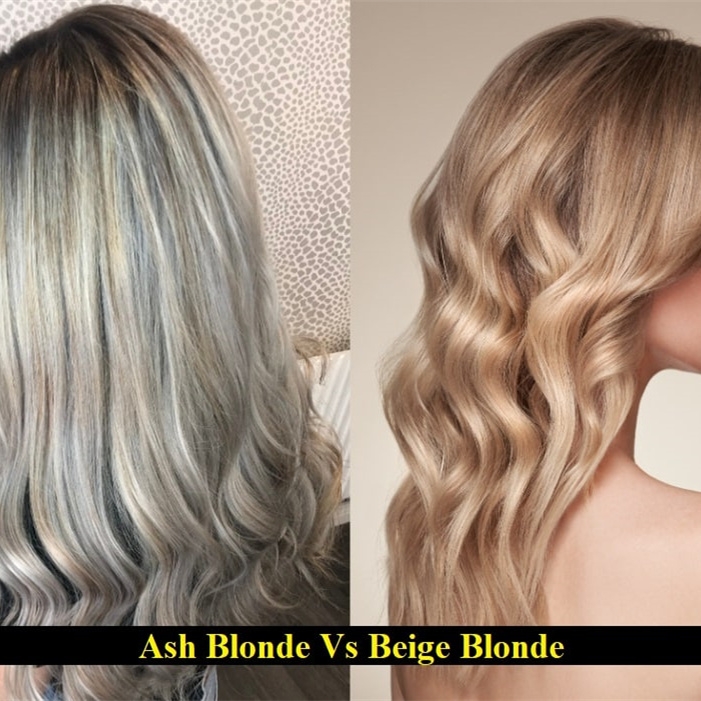 On the other hand, ash blonde has a unique individuality that exudes sophistication. As a cool blonde, ash blonde ranges from icy white to dark gray and silver tones. When viewed in sunlight, it may have hints of green, purple, and blue. Ash blonde is popular among a wide range of age groups, from young individuals to those over 50 who see gray hair as a fashionable choice.
IV. Differences between beige blonde and ash blond?
Although they are both blonde shades, there are many differences between ash blonde and beige blonde.
1. Suitable for different skin tones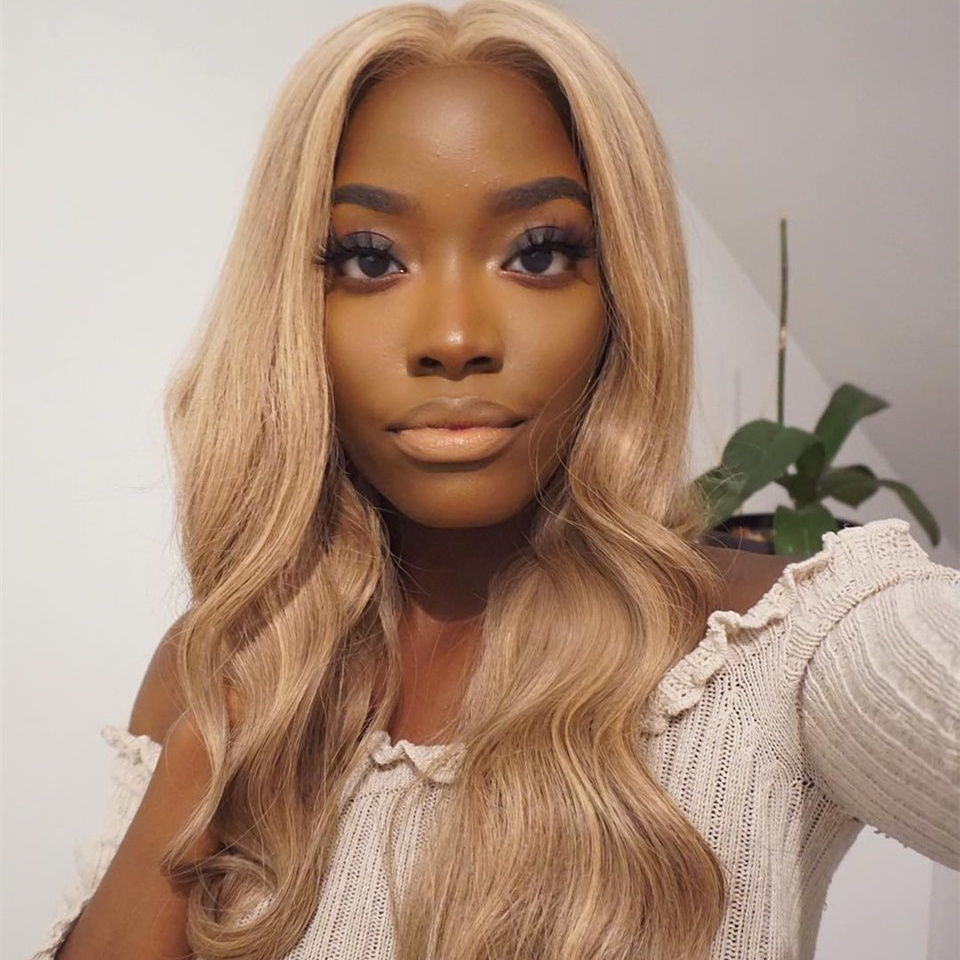 Beige blonde is a versatile shade that complements all skin tones without overpowering them. The key is to blend the warm and cool tones in the right proportion to achieve a balanced look. On darker skin tones, beige blonde appears warm and adds a complementary touch. In contrast, ash blonde is better suited for individuals with cool or wheat skin tones. Those with darker skin tones who opt for ash blonde can achieve a harmonious color balance by incorporating warm highlights.
2. Different base colors
Beige blonde has a neutral gold tone that appears warm, with a touch of cooler tones that are blended into the warm base. The bright gold and warm brown tones are perfectly balanced with cool white and dark gray undertones. On the other hand, ash blonde is mostly cool-toned with a higher concentration of cool tones, such as white, gray, and blue, compared to warm tones.
3. Maintenance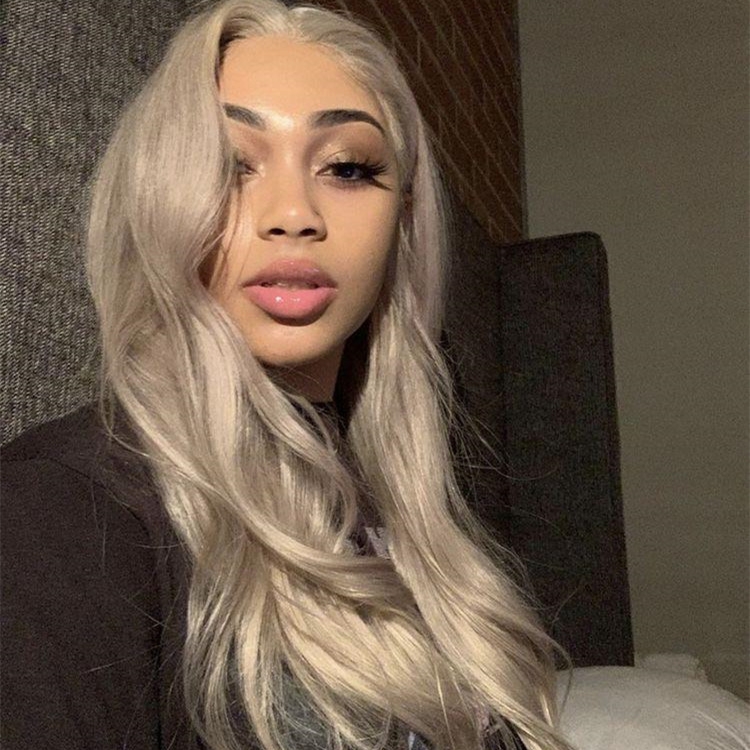 Beige blondes with a yellowish-brown base can sometimes appear brassy on hair with brown undertones. Over time, they may also fade to an unwanted orange-beige hue. To avoid such situations, regular touch-ups every eight weeks are recommended to maintain the desired shade. Maintaining ash blonde, on the other hand, is relatively simpler and less expensive. It can be easily managed with less frequent touch-ups and requires less maintenance.
V. Which one should I choose, ash blonde or beige blonde?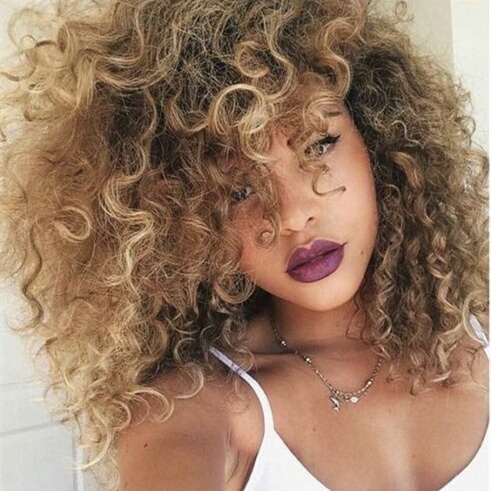 To find the perfect blonde shade for yourself, start by identifying your skin tone. If you have a cool or neutral skin tone, ash blonde would be a great option for you. Whether you belong to the cool summer, winter, spring, or fall season, ash blonde can complement your skin tone. Additionally, it's important to consider your eye color to determine which blonde shade will suit you better. While ash blonde is a cost-effective option, it's essential to ensure that it suits your overall look before making a decision.
VI. Conclusion
Before choosing between ash blonde and beige blonde, it's crucial to consider your skin tone and the kind of hair color you desire. Beige blonde is suitable for those with fair skin who prefer blonde highlights. On the other hand, if you want to enhance the color of your blue or green eyes and are interested in bold and creative hair colors, ash blonde may be the perfect choice for you.
Comment