This is the most detailed and complete guide to freetress water wave hair, which will take you through how to install and maintain freetress water wave hair, so you can have hair that you can wear for a long time and that is easy to maintain and highlights your hair volume. Don't just be impressed, take action now!
Ⅰ. How to install freetress water wave hair?
1. Deal with native hair
If you have long, frizzy, voluminous hair, it is recommended that you prepare a jar of mousse that you can apply evenly to your hair. This will be a good solution to the problem that your hair is not compatible with the hair to be installed because it is dry.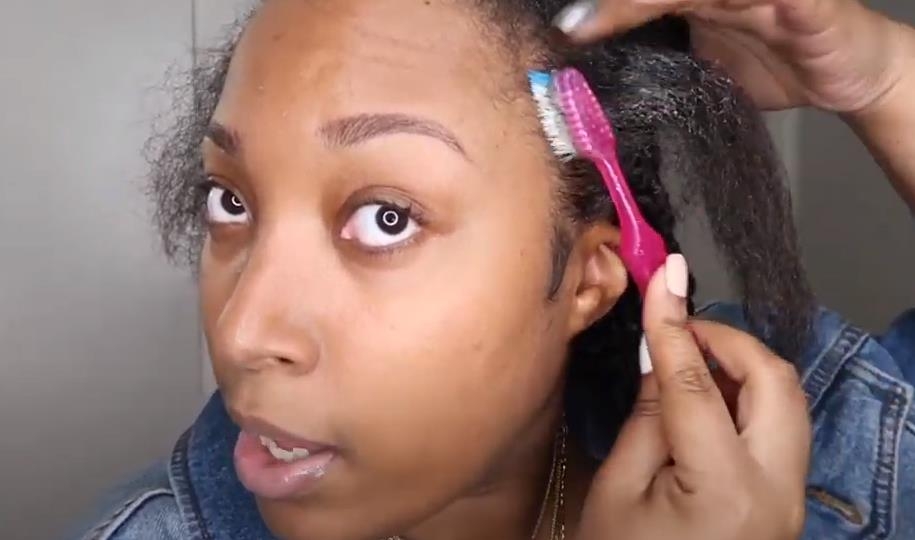 Take out a small portion of mousse and spread them evenly on your hair, then take out a small toothbrush to comb and organize the section of hair you have in your hand and take out the hair closest to your hairline to create some baby hair Brush the remaining mousse from the toothbrush on the baby hair to make it easier to set.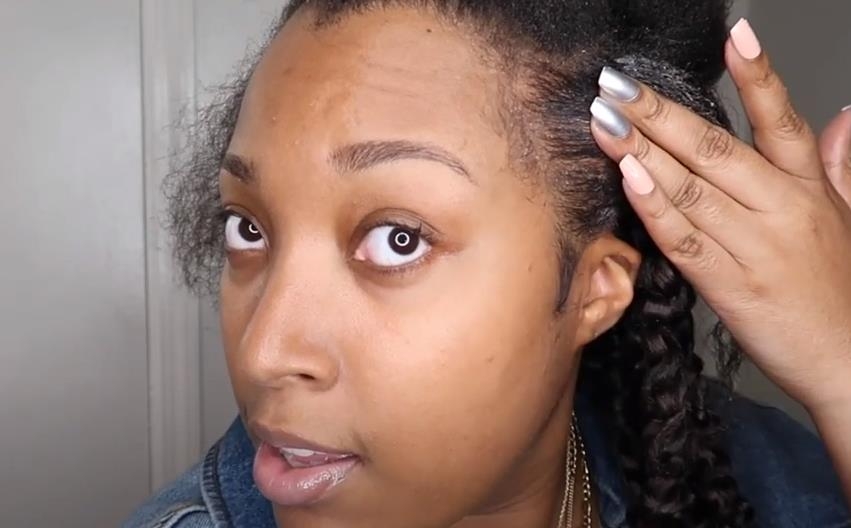 Then twist this section of hair together and pin the hair up at the root section with a small clip, this will ensure you have a firm root.
2. Adjust freetress water wave hair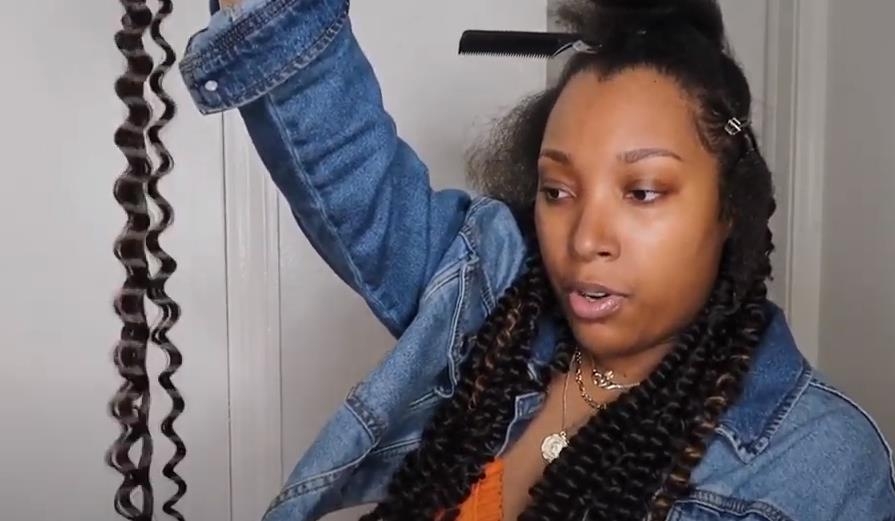 Take out your freetress water wave hair, you can find that not all the strands have the same length, some are longer and some are shorter, and the strands applied to your hair must be a combination of lengths, depending on your own preference and the length of the neck part to match and combine. Generally speaking, the back part of the neck hair can choose a longer bundle, and the front part can choose a shorter one so that the hairstyle will look more layered.
3. Weave freetress water wave hair
If you are a beginner to weave your own hair at home, it is highly recommended that you try and practice more, this step is very important. Take out the small part of your hair that you have pinned up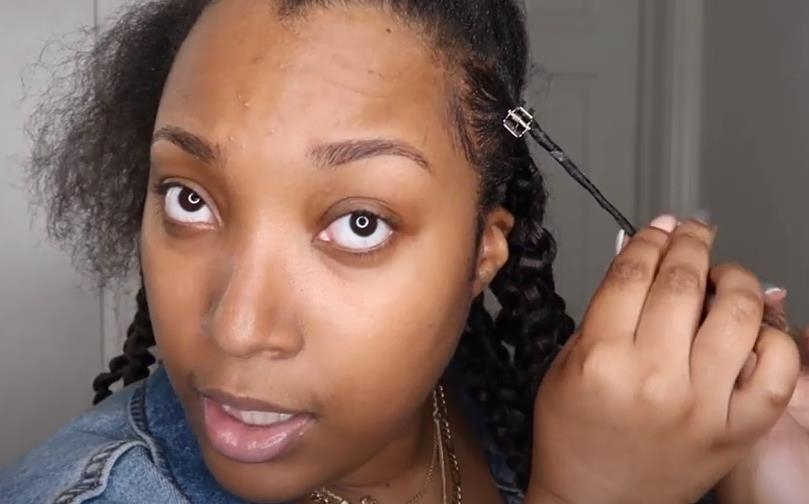 remove the clips and tie the roots and freetress water wave hair tightly together, as close to your roots as possible while weaving.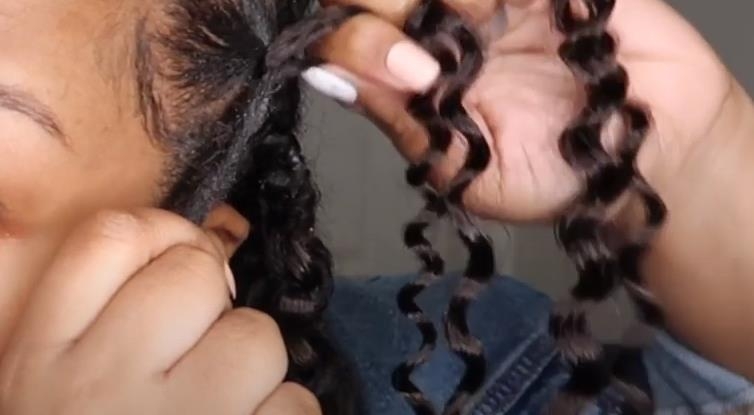 The next step is to continue weaving your hair. A crucial thing you have to deal with while twisting your native hair and freetress water wave hair together is to split your native hair into two parts and apply some mousse to it so that it can be better woven together with freetress water wave hair.
Then, continue to weave your raw hair and bundle it together, at the end you can leave a part of your hair with small curls so that it will look more natural and nice.
4. Decorate your hairstyle
This type of braid is a very ethnic hairstyle, you can DIY your hairstyle, buy some jewelry or small accessories and hang them on your braids, this can add your own character to your hairstyle. Finally, you can take out some mousse or styling product and spray it evenly on your hair to ensure that your hair will last longer.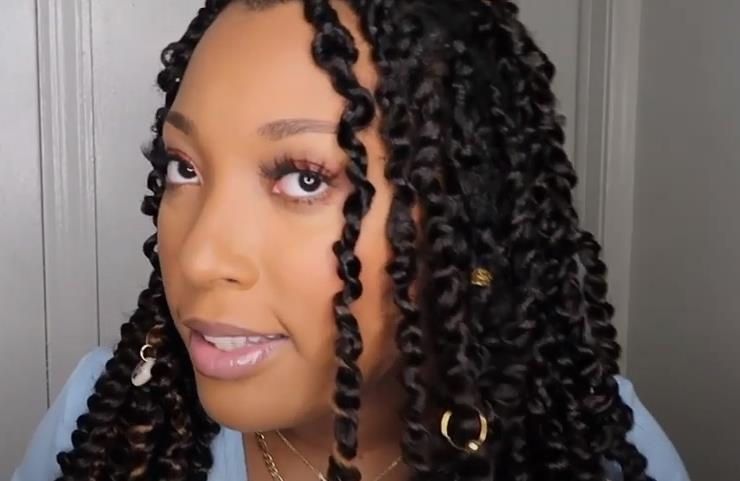 Weave freetress water wave hair is definitely not an easy task, even a very difficult one for ordinary people, so you have to be more patient, try as many times as possible, give yourself some practice and believe that practice makes perfect. You will want to maintain your freetress water wave hair for a longer period of time, so how to maintain freetress water wave hair becomes the next thing you need to do.
Ⅱ. How to maintain freetress water wave hair?
1. Wrap your hair more often
Because freetress water wave hair has a very curly texture if you want to wear it for a period of time can still maintain the water wave texture, then you want to wear a silk hat as much as possible, which can be wrapped around your hair. The silk material will prevent your hair from becoming knotted or frizzy, and when gathered together can better help you maintain the original texture and curvature of your hair. The same needs to be worn for sleeping. If you don't have a silk hat, you can use a silk scarf, as long as it is of a silk texture that will wrap your hair completely.
2. Use a curl-holding gel
The gel can be very helpful in maintaining the curvature of freetress water wave hair. By applying some gel evenly on your hair every day, your curls will last longer.
3. Deal with tangled hair
When faced with tangled hair, you should know that this is a very normal situation. If you buy a synthetic wig, it is inevitable that tangles will occur. You can buy human hair bundles at the beginning, human hair wigs are less prone to tangles and have better quality than synthetic wigs. In the case of tangled hair, you should use some lubricant on your bundles first, and then gently comb the hair through with your fingers, never use a fine tooth comb!
With this detailed and complete freetress water wave hair, I believe you have a better understanding of how to install and maintain this weave, if you also want to try it, why not buy good quality and affordable real hair bundles from donmily!
Can you put mousse on crochet hair?
Some people recommend using alcohol-free mousse for crochet braid maintenance, but I find it leaves a tacky build-up on the hair so I tend not to use it. Trim ends as needed. Crochet hair will inevitably get a bit frizzy at the ends over the life of the style.
How long should you keep crochet hair in?
between 4 to 8 weeks Crochet braid hairstyles last between 4 to 8 weeks or longer depending on the intricacies of your braid pattern, quality of hair installed, and your maintenance routine. Since crochet braids are a long term protective style, be mindful that your natural hair needs care as well.