lace frontal wigs are currently a popular choice due to their versatility and natural appearance.
Wefted extensions from the nape to the crown and hand-knotted lace in the frontal area, with lace from ear to ear, are used to create these wigs. Hair strands are knotted all over the wig cap to completely cover the head and can be worn in a variety of styles.
The installation of lace frontal wigs can be frightening for someone who is unfamiliar with wigs or is new to human hair wigs. Here are some pointers on how to properly install a human hair wig. So that you can confidently wear your new wig.
1. Wig cap: keep hair nice and neat underneath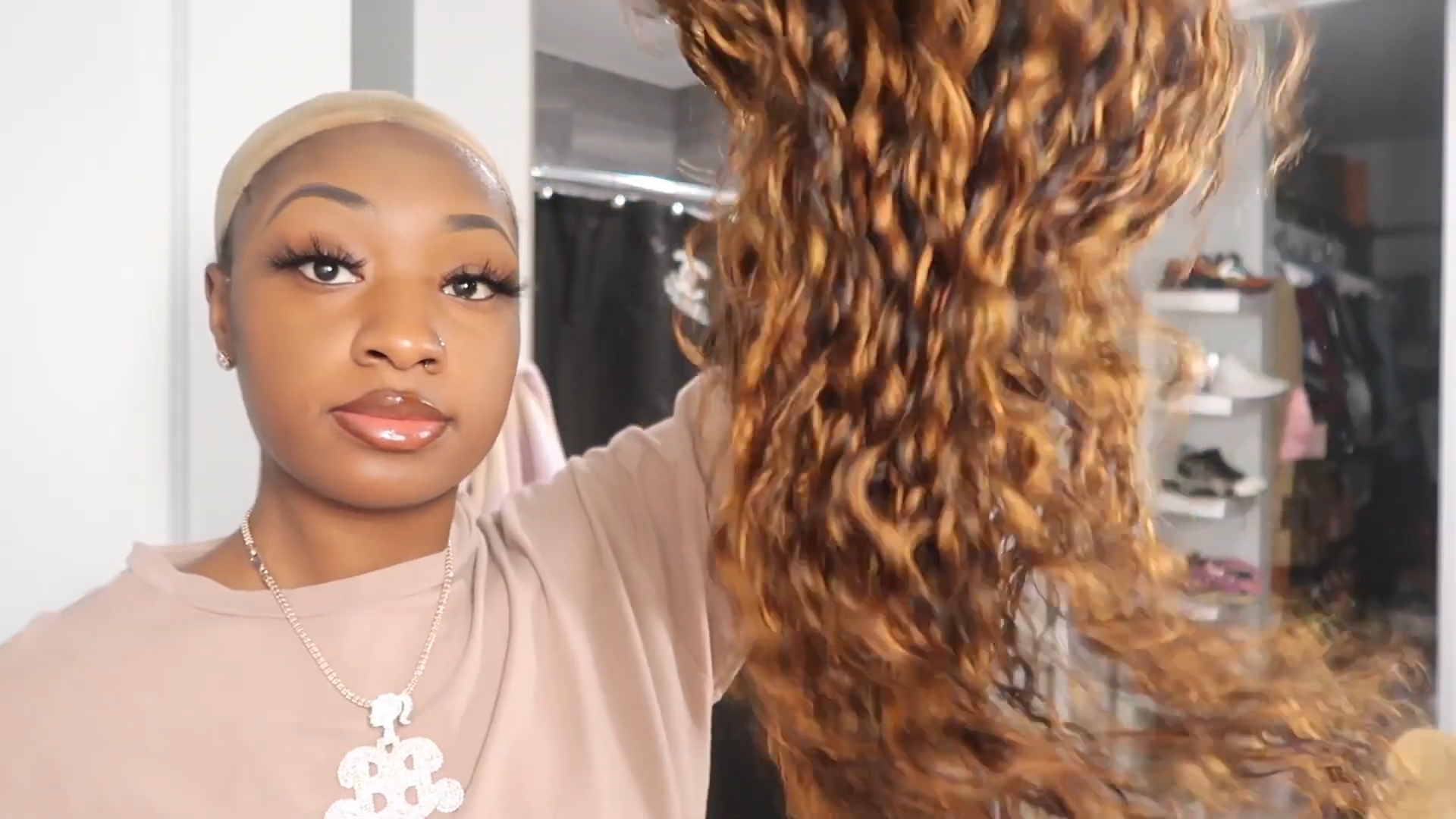 You can use a wig cap to keep the hair behind the lace front wig clean and slide it back as much as possible when you install it.
2. Lace cut by ears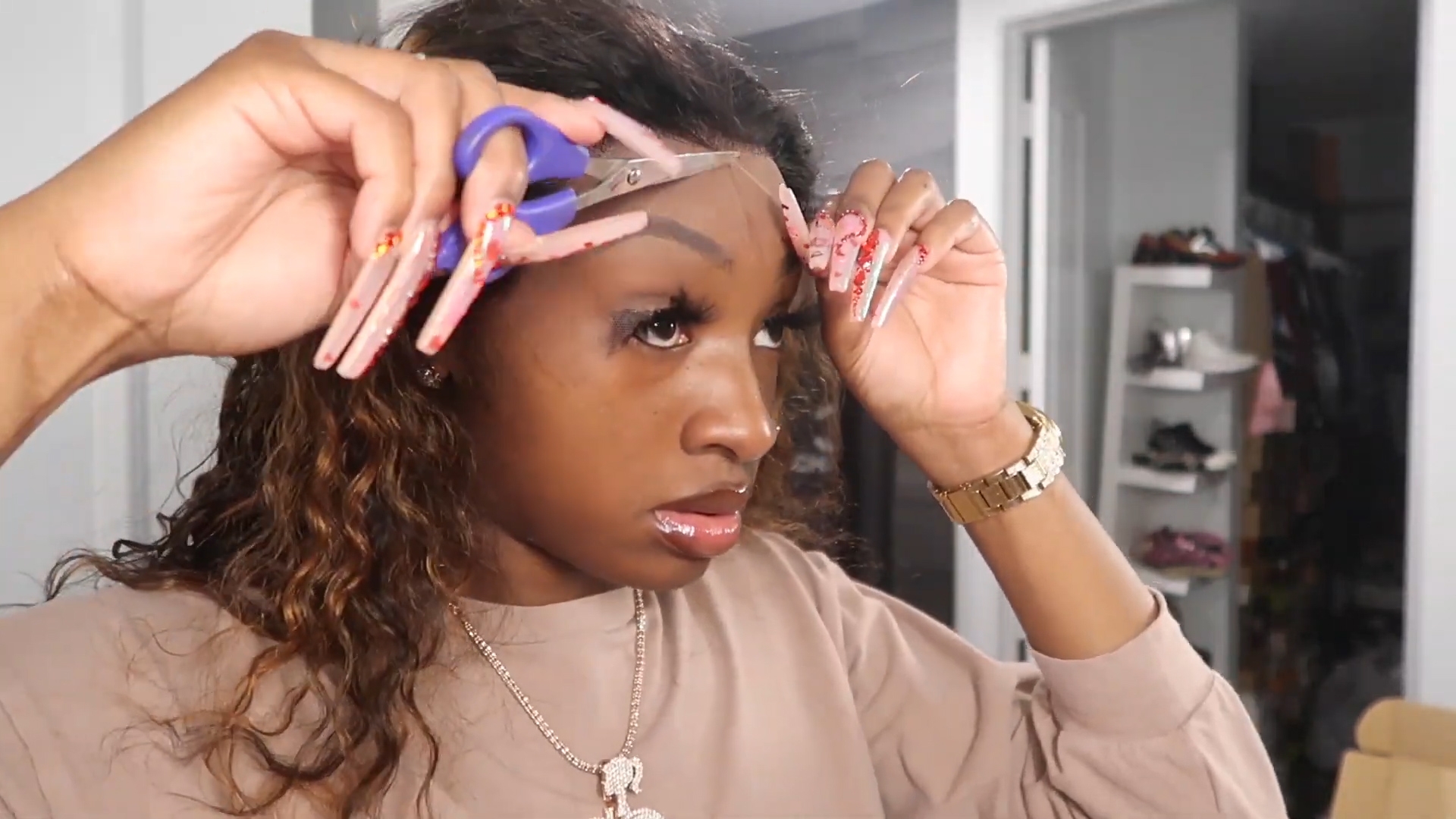 Make sure you trim the additional bits of lace away from the ear area because you want it to fit snugly around your ear and not sit on top of it when you're ready to lay it. Make sure you don't cut too high up, so you can see all of your edges from ear to under and don't keep it on too much because it will be uncomfortable.
3. Apply Wig Glue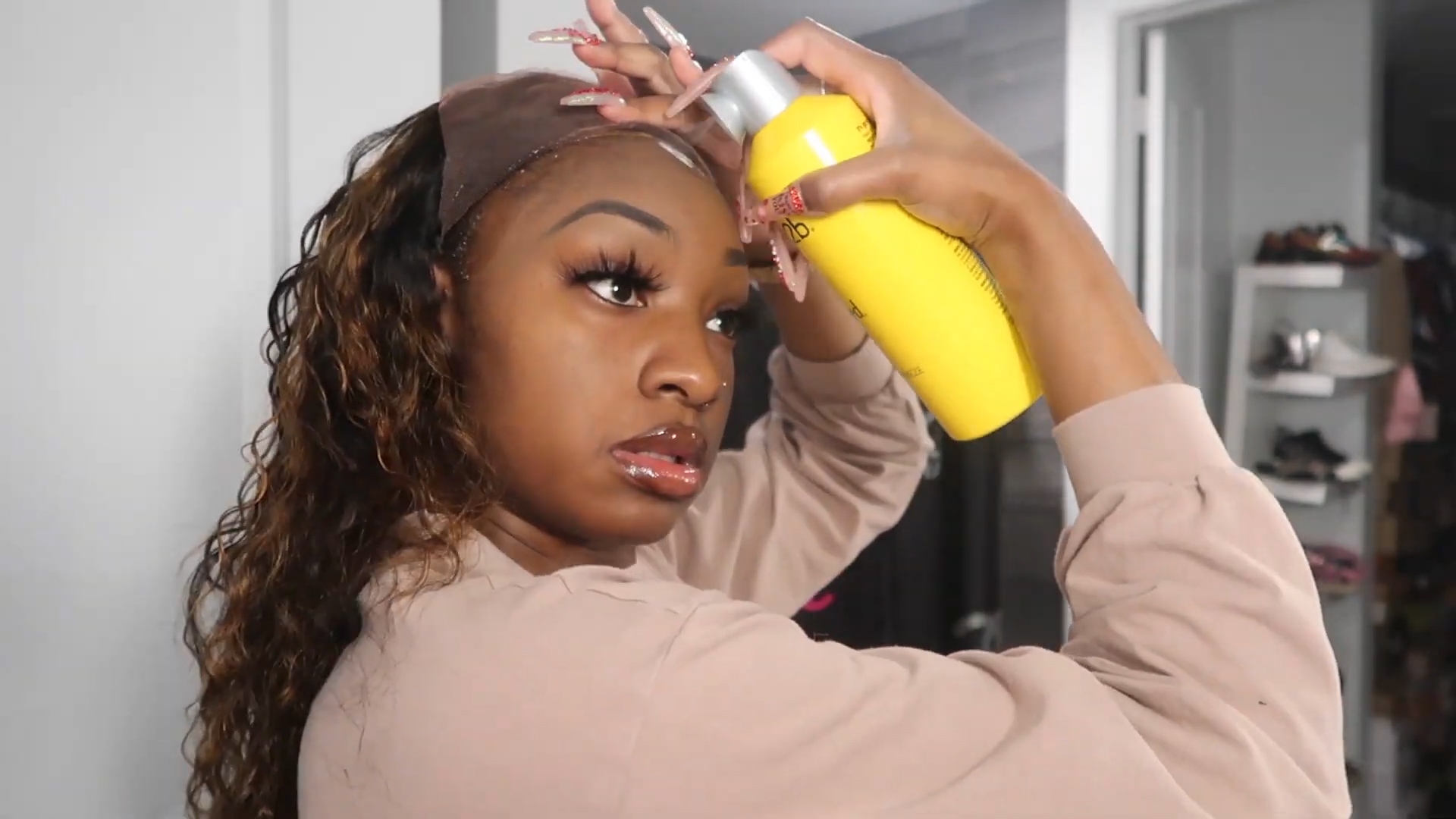 When applying glue, you can divide it into three sections: the middle and two sides. This will make it easier to wait for the glue to dry and will also offer you a clearer forehead. Don't press the glue too deeply into the skin; glue is tenacious, and if you apply it too thickly, it will turn white.
4. Cut lace close to the hairline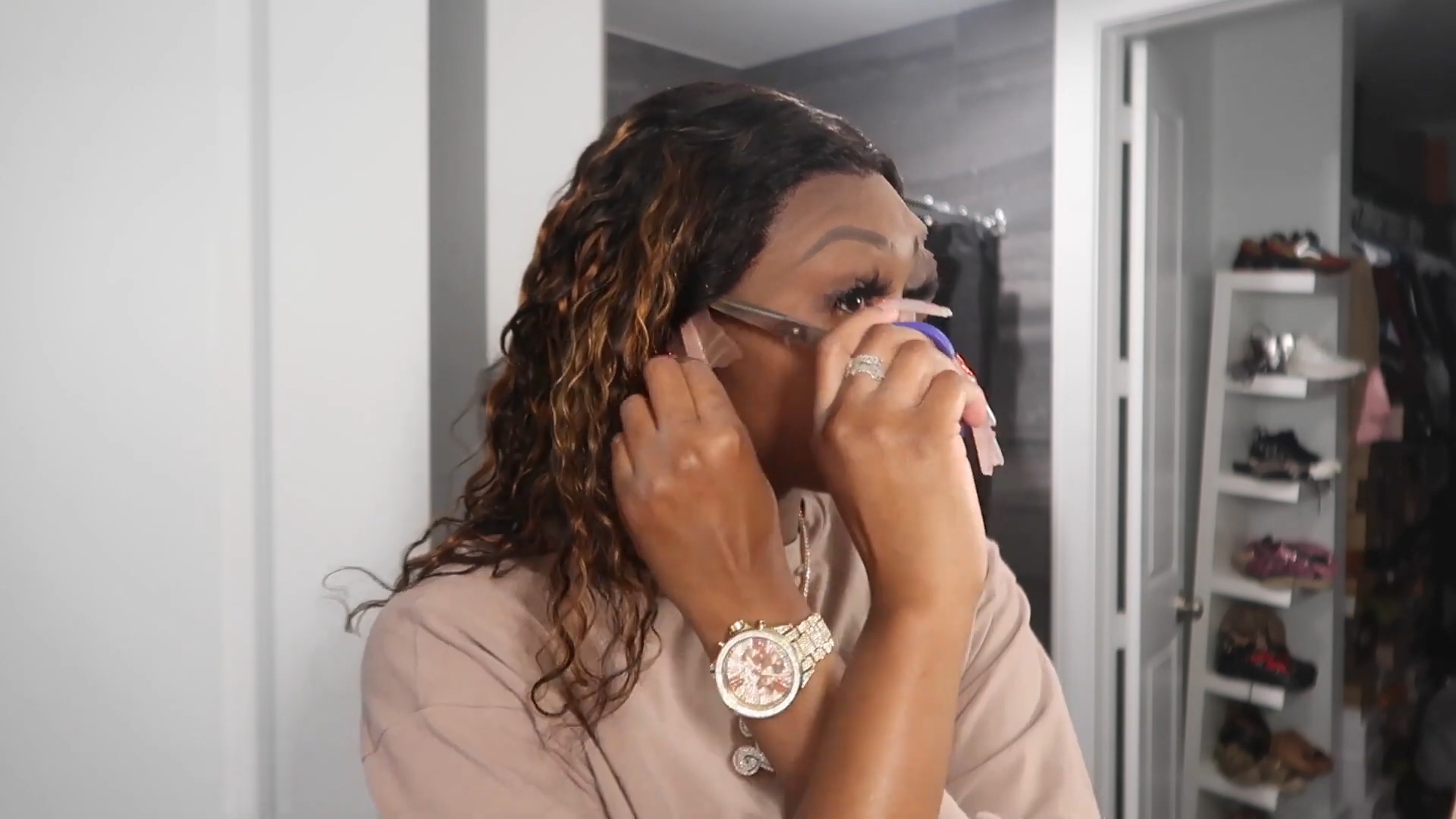 Make sure your wig is aligned with your natural hairline. Then, at the front and back, cut away any excess lace. Cut the frontal sides to match the hairline, and the ear tabs to match the hairline. Avoid cutting it too high or too low.
5. Comb out hairs for baby hair look
When it comes to installing the wig, this is a step that every one may take; some people may not like baby hair, but it will be necessary if you want your wig to look more natural.
6. Flatten down roots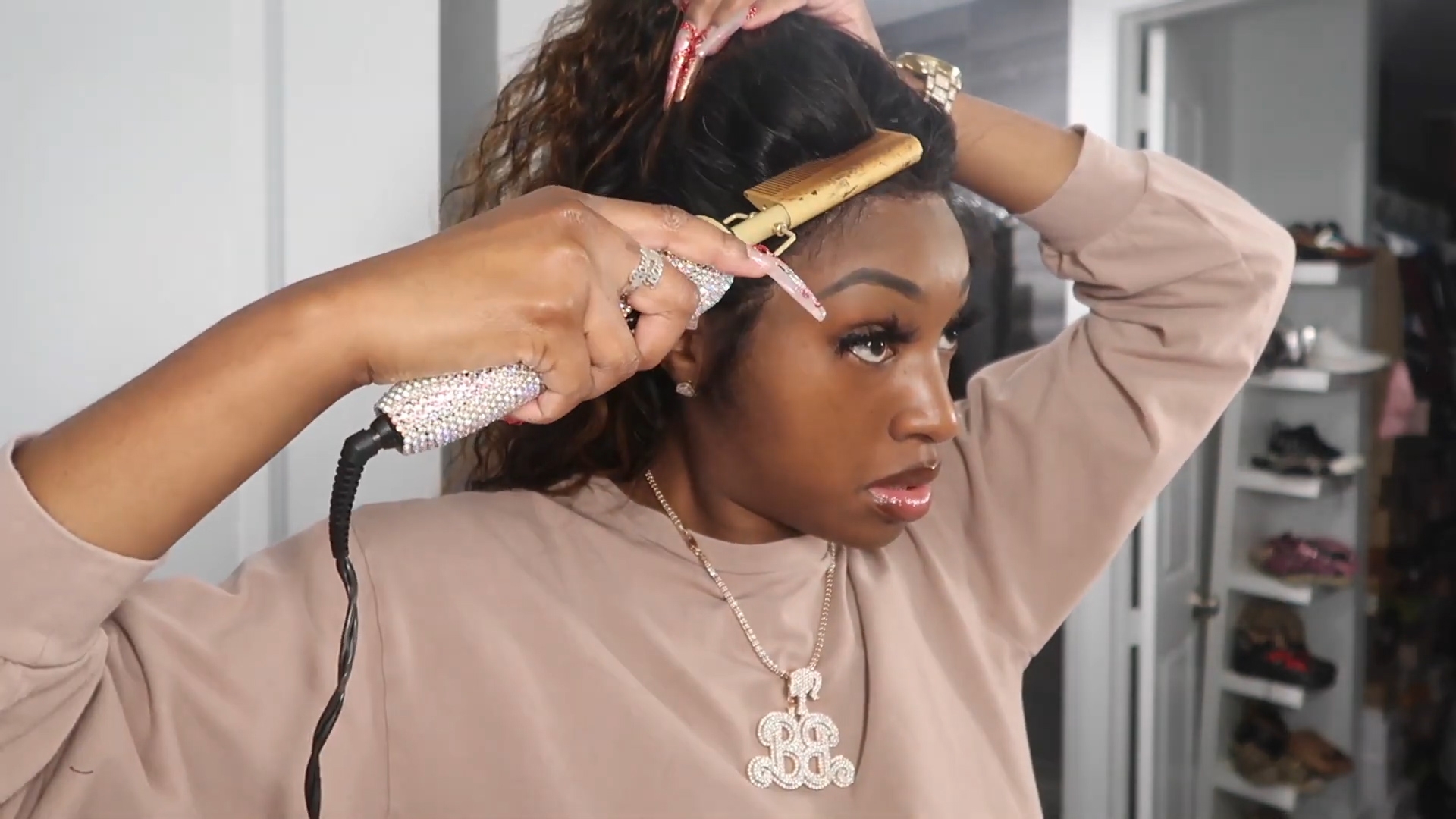 You can use a curling iron or a hot comb to flatten your scalp around the root of the wig if you think it's too high.
7. Wig style
Finally, you can style your hair to your liking.
How much does it cost to get a lace front installed?
Lace front wig install price range - To get a lace front wig installed, you should plan to pay around $150. The cost usually includes braiding your hair down, securing the wig on your head, and styling it so it looks natural. Some charge more than $200 for a lace front wig install.
What is needed for frontal installation?
1. Adhesive lace glue. To apply the frontal wigs on your head, you need a good glue that will not damage your hair. 2. Hair wax and edge control. 3. Rattail comb. 4. Ceramic Press comb. 5. Alcohol prep pads or skin protectors.
Which is better full lace or front lace?
A full lace wig covers the entire head and must be installed slightly different than a lace front wig that is only securely attached at the front edges of your head. Both wigs carry both benefits and disadvantages. Lace front wigs are better for beginners as they are easier to apply and generally require less styling.