Everything You Need To Know About Brazilian Hair Treatments
Aug 25,2023 | Donmily Hair
You might ask, what is brazilian hair treatment? Well, this is a semi-permanent hair treatment where a liquid cream containing Keratin (hair protein) is infused into your hair with the help of a flat iron. As a result, your hair feels smoother, softer, and frizziness is also reduced.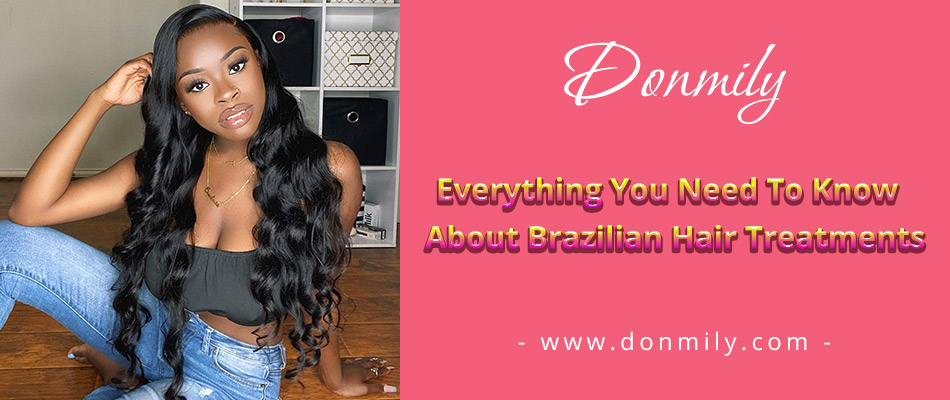 It's often confused with straightening treatment. But both are very different. Brazilian hair treatment is good for your hair. The Brazilian treatment formula creates a protective layer around the hair shaft. The protective coat locks the Keratin in and seals the cuticle of the hair.
The chemicals used in the formula are safe on the hair. It just smoothens out the frizziness keeping your natural hair texture intact. It doesn't statement or loosen up the curls as other straitening treatments do.
Process of Brazilian hair treatment
The keratin Brazilian hair treatment process starts with the thorough cleansing of your hair. The hairstylist will shampoo your hair using a clarifying shampoo. And shampoo a minimum of 3 times, which will completely clean the hair and the scalp. The Brazilian hair keratin treatment cream is now ready to penetrate your hair shaft.
After this, your hair is blow-dried with a drier on medium to high heat. After it gets 80% dry, the stylists will start applying the cream.
Now the hair is divided into many small parts. The keratin formula is applied to ensure each hair strand is covered, starting from the roots to the tips.
The process requires a lot of heat. The iron is kept at 450 degrees F temperature. This much heat seals the keratin protein in the hair. After the ironing is done, the stylist will wash the hair using a different shampoo made for Brazilian hair protein treatment.
How long will the Brazilian Hair treatment last?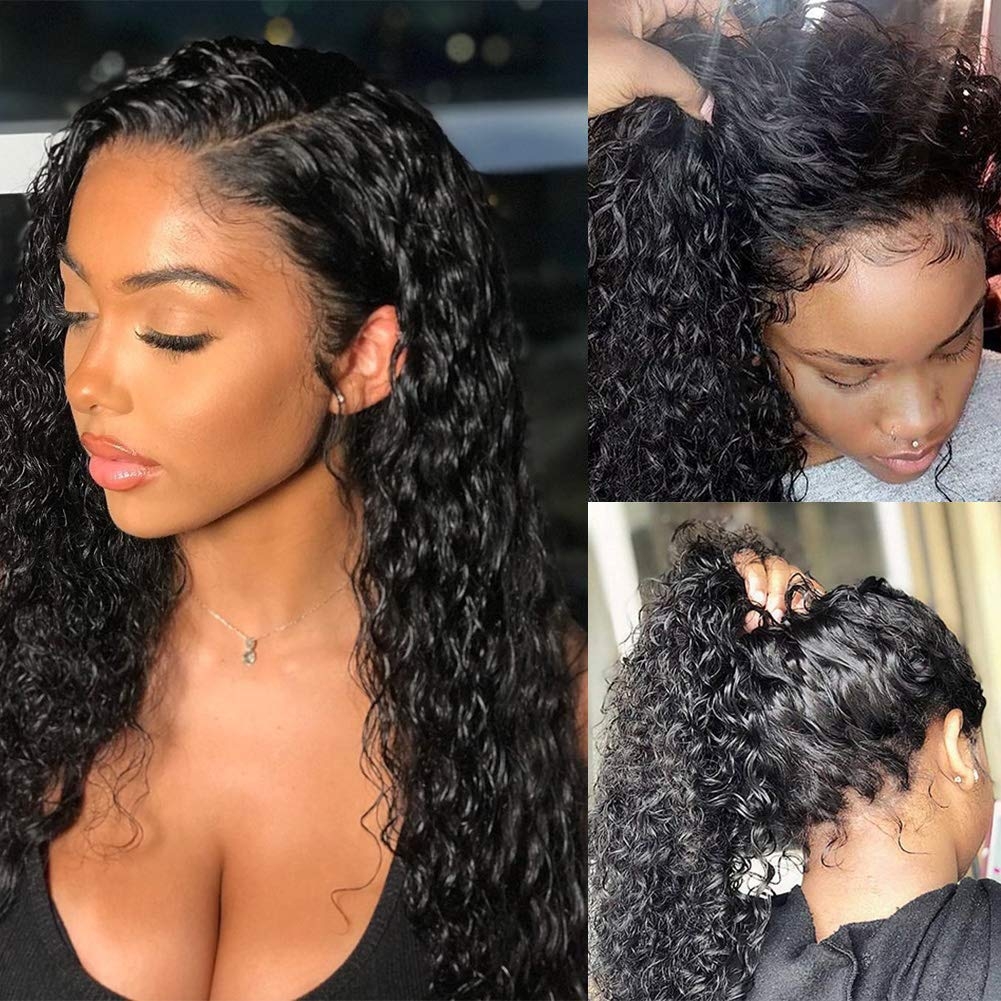 As mentioned earlier, the treatment is semi-permanent. The layer of Keratin, which kept your hair so smooth, will gradually fade with time. The hair treatment can last from 4 to 5 months with proper care and maintenance.
If you want your hair treatment to last longer, then you must use the products made explicitly for Brazilian hair straitening treatments. You will find many shampoos and conditioners. Your stylist might also suggest some brand names.
You will start noticing some change after 2 and a half months. And the complement thing will wash off within 4-5 months. This is why using a special shampoo is necessary. The shampoos made for this type of treatment contain Keratin and are free of sulfates. After the hair returns to its natural form, you can redo the process whenever you want.
Is Brazilian Hair treatment Safe on the hair?
Brazilian hair treatment is safe on every type of hair. It's even good for damaged hair types. The artificially infused Keratin boosts shine and repairs damage. One of the unique features of this treatment is that it restores the moisture of your hair.
If you have done any other straightening treatment, you can still go for the Brazilian hair treatment. If you have dyed your hair, this process can fade it or thoroughly wash it off. For this, it's advised to color or highlight your hair after doing the Brazilian treatment.
However, it's important to know that the time of ironing, the formula produces formaldehyde gas, which is harmful to the human body. So, it is recommended to protect your eyes and nose during the whole process.
How to maintain the hair after the Brazilian treatment?
• Always go for a sulfate-free shampoo. Use the shampoo that is made exclusively for Brazilian hair treatment.
• Brazilian hair treatment.
• Always use a sulfate-free conditioner.
• Don't wash your hair every single day. You can wash it every other day. The lesser you wash, the more it will stay.
• Use natural and essential oils to avoid any kind of dryness or tangles.
• Always use a wide-tooth comb.
• Avoid blow-drying or the use of curling irons every day.
• While you are outside, use a scarf or hat to cover your hair from direct sunlight.
Budget of Brazilian hair treatment
It completely depends on the stylist as well as the salon or wherever you are doing it from. It is costly, and you may have to redo it from time to time.
Can I do Brazilian hair treatment at home?
Yes, you can. But you must have prior knowledge of handling high-heat flat irons. Your normal hair straightener is heated at 250 degrees F, and this process needs flat irons heated at 450 degrees F. This much heat is capable of completely damaging or burning your hair. You can't keep the hair straightener in one place for more than 3 seconds. Otherwise, the damage is done.
The process is similar to what we have mentioned earlier. But you might need another hand to help you out when applying the cream. Another very important factor is the fumes released in the process. It's better to cover your eyes and nose during the cream application. That simply means you can't do it yourself. You need another person who knows the whole process.
Brazilian hair treatment vs. Keratin
Differentiating between Brazilian treatment and keratin treatment can be tricky. Both the hair treatment aims to eliminate frizz, make your hair super shiny and smooth. But there are certain differences you need to know.
Brazilian hair treatment can straighten your hair or leave it in its natural texture. A keratin treatment will calm the curls of your hair. The drawback of Keratin treatment is that it will also reduce the volume of your hair.
The advantage of Keratin Treatment is it contains fewer chemicals compared to the Brazilian treatment. But you cannot tie up your hair after a keratin treatment. After Brazilian treatment, you can go back to your normal life and style your hair without any doubt.
Conclusion
We have also included everything that you need to know about Brazilian Hair Treatments. This hair straightening works on every type of hair texture, and it is great! This treatment removes the frizz and adds shine to your hair.
By using the indigenous ingredients of Brazil, this hair straightening has proved to be helpful for many people. Some suggest you can do this at home. But we suggest not to do it at home. Or do it, only if you are a professional.
You might also need some help if you are doing it alone. And remember, if you want it to last long, you must use the right shampoo and conditioner.
Comment