Auburn Brown Hair Vs Strawberry Blonde : What Are The Similarities And Differences between them?
Aug 04,2023 | Jessica
What are the differences and similarities between auburn hair and strawberry blonde hair color, and how should we choose between them? What colors are they? Both hair colors are very popular, and knowing the questions above will help you choose the right hair color.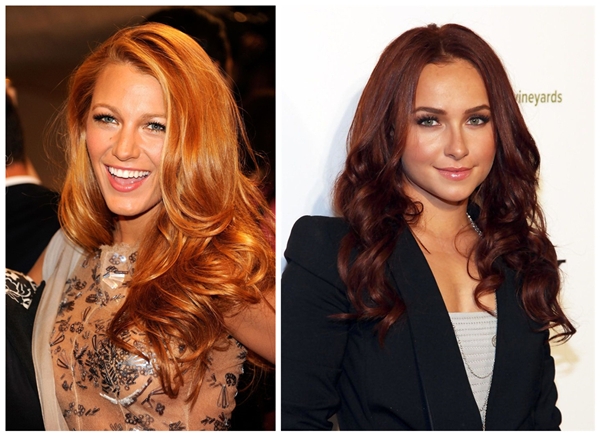 Ⅰ. What is auburn brown hair?
Auburn brown hair is a human hair color, a red hair, often described as reddish-brown or dark ginger. Auburn's hair tones range from medium to dark. It can come in a variety of skin tones and eye colors.

Ⅱ. What is strawberry blonde hair color?
Strawberry blonde hair color is a gorgeous hue that combines hints of gold, red, pink and gold to create extreme warmth. It's like the color of a strawberry mixed with a golden glow. It's shallow, but it's also very special. It takes its name from the Italian Renaissance. During this time, women use lemon juice and saffron in combination with the sun's natural rays to lighten their hair. Later, people would use highlight and Balayage techniques to create gold on red hair to create strawberry blonde hair color hair.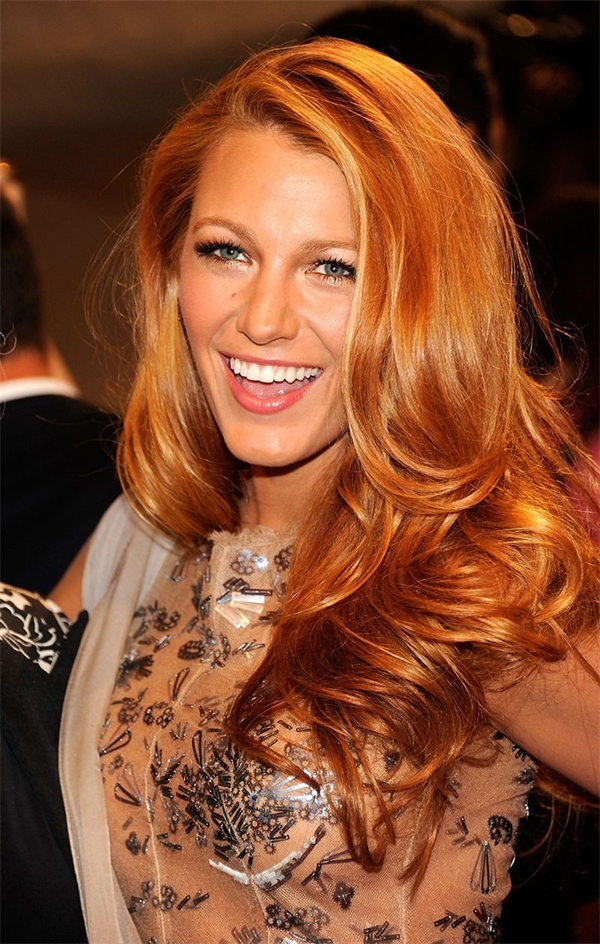 Ⅲ. What is the similarities between auburn brown hair and strawberry blonde hair color?
1. They all have red undertones
Red hair can come in shades ranging from light strawberry to mahogany, and strawberry blonde hair color tend to have copper reflections in their hair from the light that hits them. Strawberry blonde hair color is lighter than redheads. Generally, strawberry blonde hair color is mostly red tones, with gold highlights here and there. Strawberry blonde hair color is often mistaken for redheads because they are the lightest red hair and have a golden-pink tinge. But Strawberry blonde hair color is not only a variation on blondes, they're also a variation on redheads. Strawberry blonde hair color can be dyed with a red undertone and, in some ways, look beautiful in red. Red and strawberry gold are just two different hues from the same palette.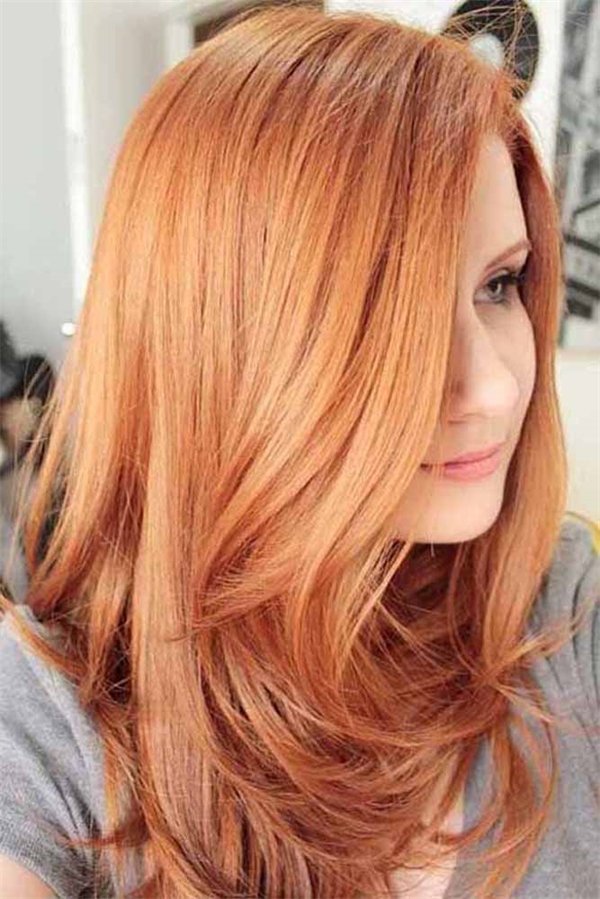 Auburn brown hair or reddish brown is a variant of typical red hair, like ginger, but darker. So it also has a red undertone, although it's often mistaken for not being red. Its red is more like a carrot red, but the darker Auburn red is reddish. Anyway, Auburn is a red hair color.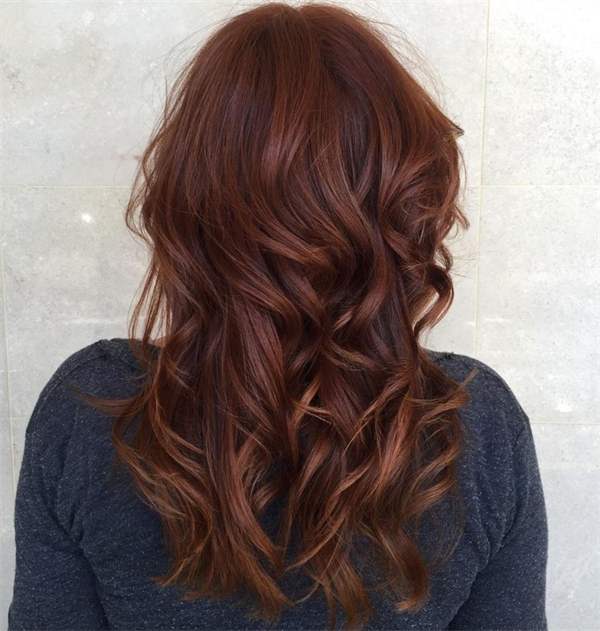 2. All warm hair colors
Strawberry blonde hair is a bright color that gives people a warm mood. In the sun, there will be a golden halo. So it's a warm color with low saturation. Auburn comes in different shades. The lighter the auburn, the warmer it is. The browner it is, the cooler it will be. If you want warmth, choose russet shades with copper, and gold undertones. If you prefer cooler shades, stick to darker shades with purple undertones.
3. There are natural hair colors of strawberry blonde and auburn brown
Another nickname for strawberry blonde is Irish red, which refers to the history of strawberry blonde hair colors in Ireland. It sounds special, but it's also true. Natural strawberry blonde hair colors are variations of natural blondes or natural redheads. Blonde hair is mainly found in people or descendants living in the northern half of Europe and may have evolved into varying colors with the development of lighter skin. Because of lower sunlight levels in northern Europe, vitamin D can be synthesized more efficiently.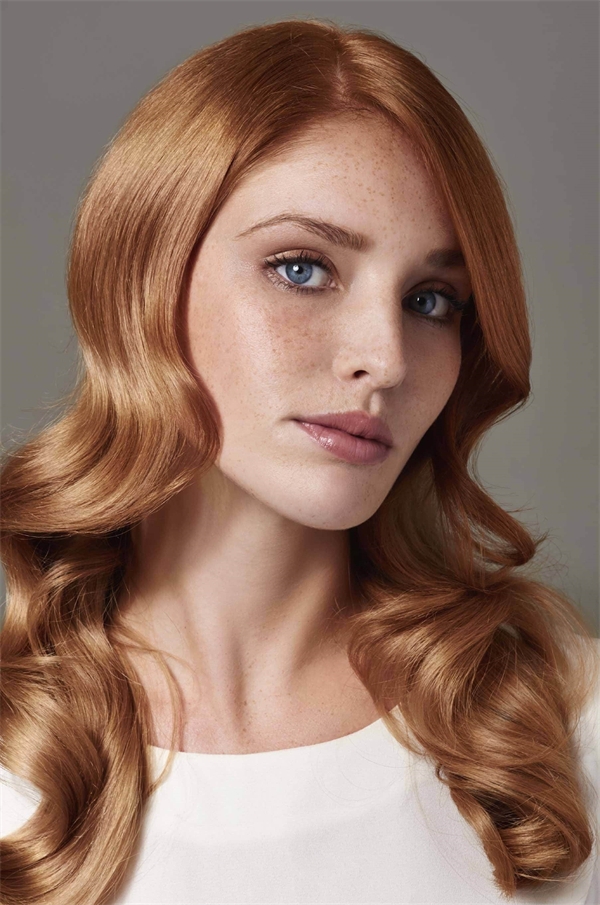 This is similar to Auburn brown, which can be interpreted as ginger hair. This auburn is due to a mutant melanocortin 1 receptor gene in northwest Europeans and a mutant TYRP1 gene in Melanesians and Austronesians, which reduce melanin production by hair cells. The chemical pigment responsible for natural auburn brown hair coloration is usually amphetamine, which has high levels of eumelanin. Strawberry blonde hair color is also a variant of the red tone. Both natural strawberry blonde hair color and natural auburn brown are rare and are found in very few Irish people.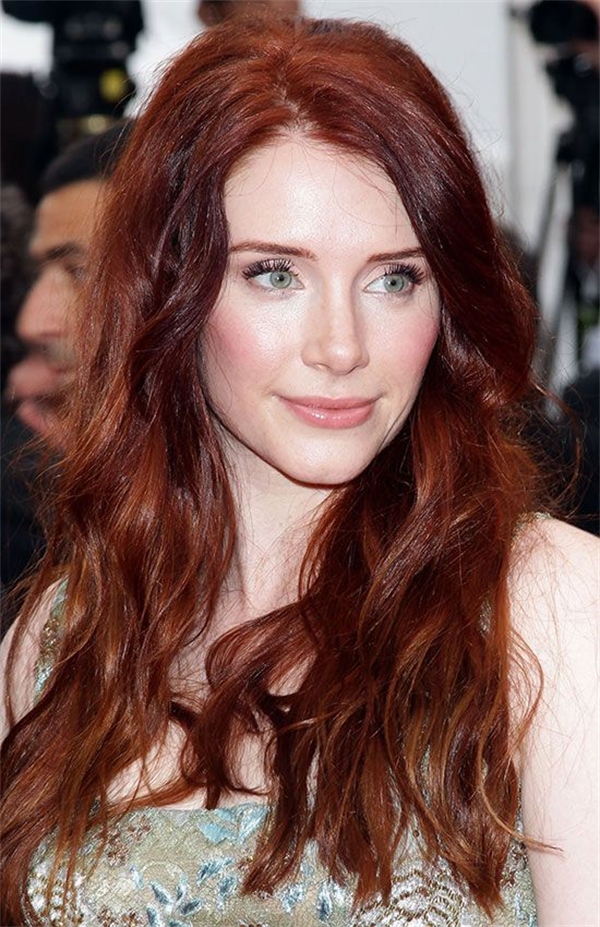 Ⅲ. Strawberry blonde hair color differs from auburn brown
1. Appearance contrast: strawberry blonde hair color is golden, auburn is orange or ginger
The gold in the strawberry blonde hair color's name implies it has something to do with gold. Blonde or blonde hair, also known as white hair, is a hair color characterized by low levels of the dark pigment eumelanin. Golden tones always have some yellowish tint, and the color can range from very pale blonde (caused by a mottled, scarce pigment distribution) to reddish "strawberry" blonde or golden brown (the latter contains more eumelanin). Strawberry blonde hair color is a blend of pale red and blonde hair, which can make it look as light as blonde hair.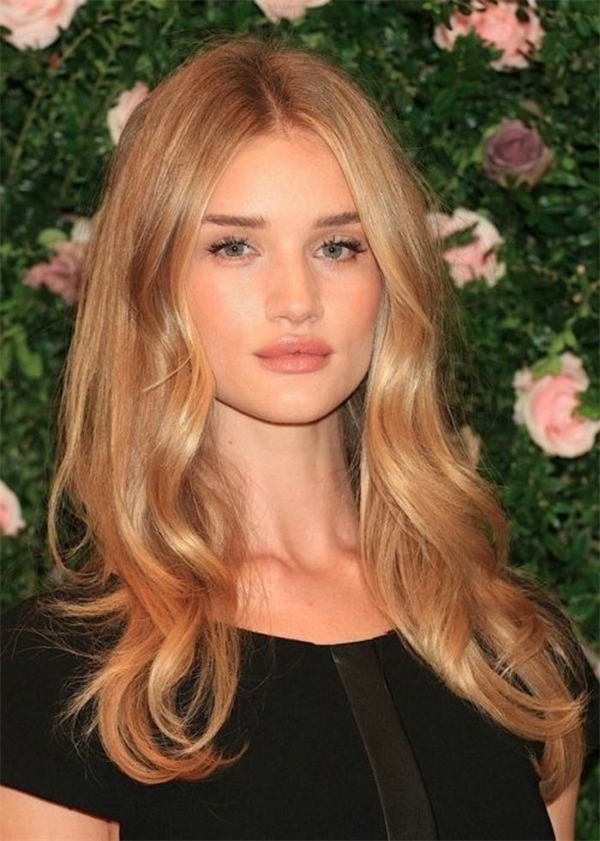 Auburn brown hair colors can vary from dark to light. Dark Auburn brown hair can be seen as dark ginger, while light red-brown hair may look orange. Sometimes Auburn would fade and look like copper, a rusty red.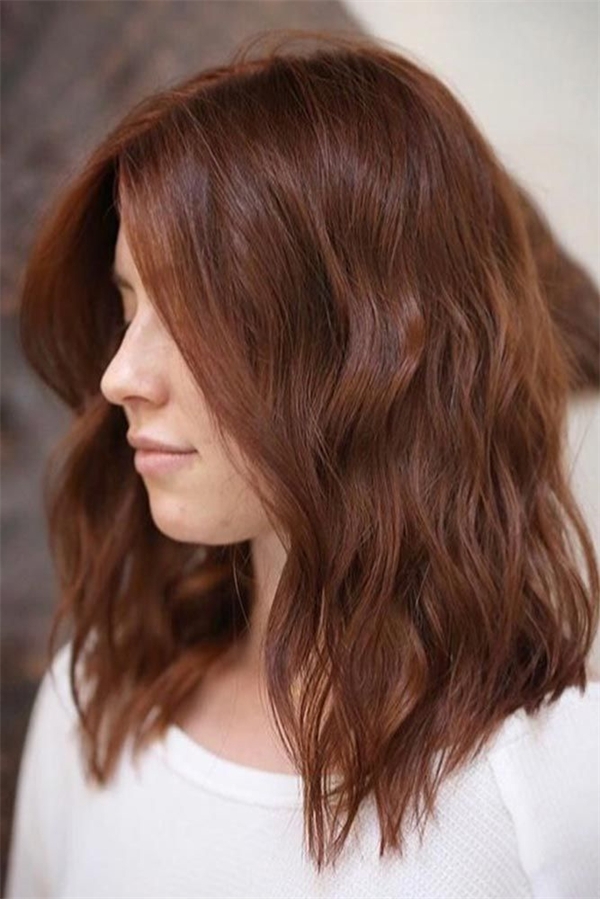 2,Suitable for crowd comparison: strawberry blonde hair color hair is low saturation, suitable for white skin; auburn is highly saturated and can be applied to a wider range of applications
Because strawberry blonde hair color combines blonde and light pink, both colors are very light, so it needs pale skin accentuating the hair color. We generally recommend that people with fair skin try this hair color, which also requires bleaching. Auburn brown is darker, reddish-brown, and suitable for a wider range of people who do not pick skin color. Generally, people can try.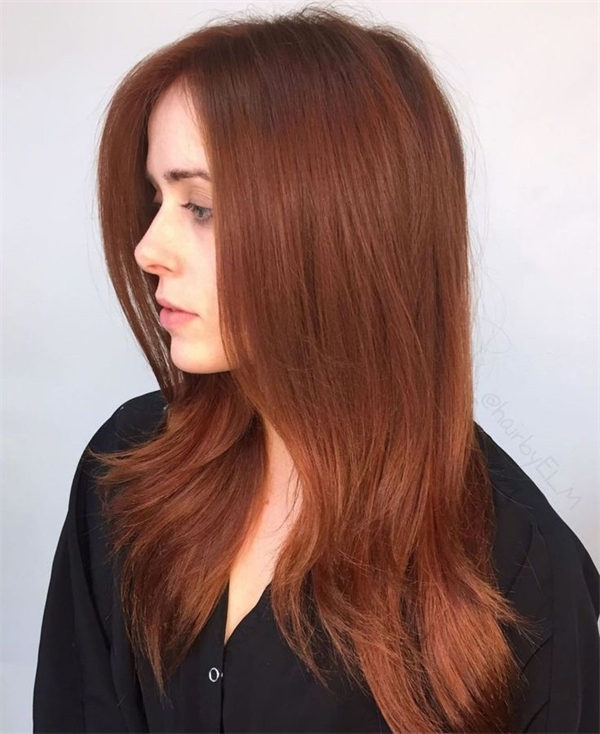 3. Contrast of the ways to get strawberry blonde hair color hair and auburn brown
You can use highlight or Balayage to achieve strawberry blonde with many sizes, but doing so requires visiting a salon. But if you're looking for sturdy shades or don't want to save some time and money, you can do DIY entirely at home. L 'Oreal's strawberry blonde hair color hair dye is recommended.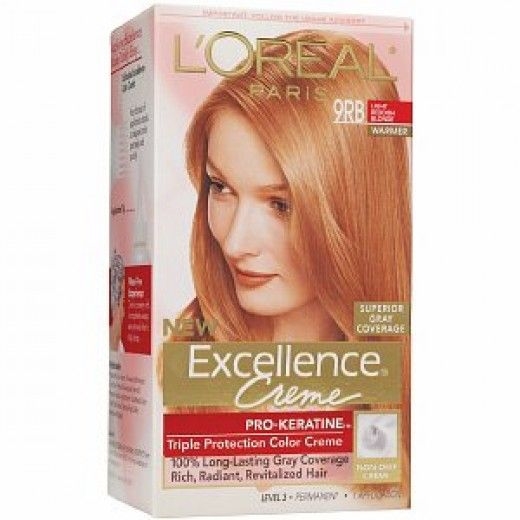 Auburn brown requires you to select a base color first. Since russet tones range from light to dark, from cool to warm, it can be customized to flatter any skin tone. If you have a cool skin tone, ask your colorist for a brown tone with cool tones. For warm undertones, auburn tones with warm, copper tones work best.
Comment