How Long Do Butterfly Locs Last And How To Do Long Butterfly Locs?
Aug 04,2023 | Jessica
How long do butterfly locs last? How to do long butterfly locs? I will solve these problems for you. Butterfly locs are special, so you need to take a moment to understand what a long butterfly loc is, and the basics of how long it lasts.
Ⅰ
. What is long butterfly locs?
First we meet the butterfly locs, one of the popular protective styles, second only to knotless box braids in popularity. 90s-inspired styles are similar to faux locs, but they are usually shorter and made with wavy hair to give the locs a more polished look. With regular faux locs, you use the wrap method to make the hair as neat as possible, while the butterfly locs method uses your thumbs to create loops and a somewhat messy look. And long butterfly locs require long Freetress water using crochet to extend the length of the locs
Ⅱ
. How long do butterfly locs last?
Whether it's a long butterfly locs or a short butterfly positioning, with proper maintenance and moisturizing, it can last for about one to two months. This is when you don't wash your hair and don't impair natural hair growth. But if you're not maintaining these places properly (meaning cleaning and conditioning them regularly), then you probably shouldn't keep them for more than four weeks.
Ⅲ
. How to do long butterfly locs?
Step1: Braid your hair into a knotless braid
The long butterfly locs requires dividing your own hair into several sections and braiding each section according to the steps of traditional knotless braiding.
Step2: Prepare 6 to 8 packs of Freetress water wigs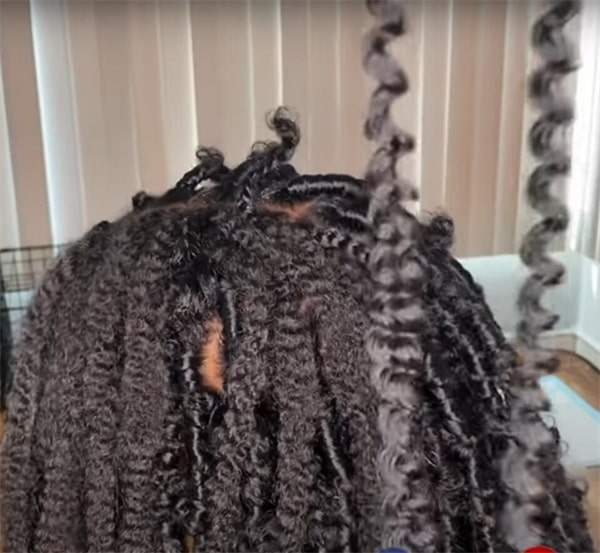 Just before you start crocheting hair with long butterfly locs, you need to have the material ready. Choose a Freetress water wig suitable for crochet, which has a lot of stretch. To achieve this style of butterfly locs protection, you will need at least about 6-8 packs of curls. The expansion pack you need depends on how complete and how long you want your butterfly locs to be.
Step 3: Crochet hair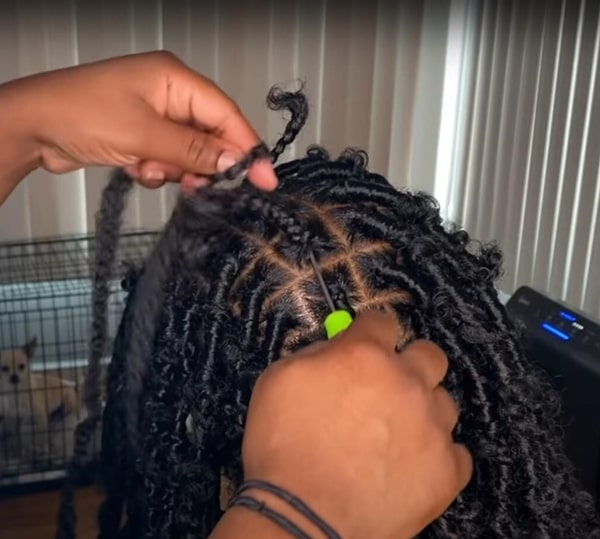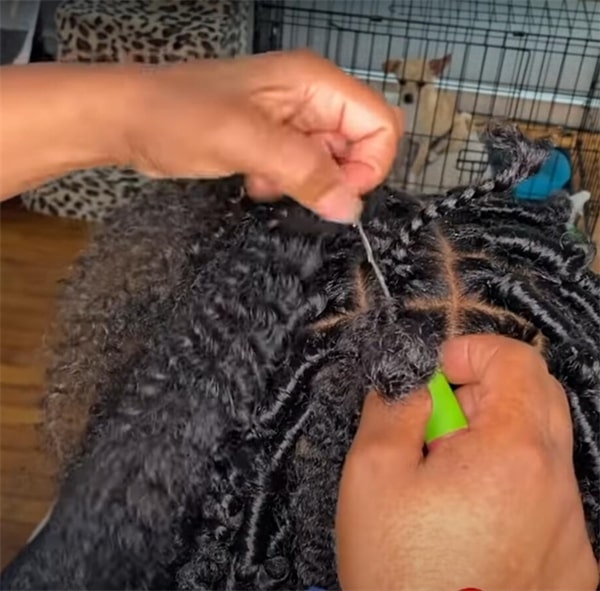 Make a hole at the bottom of the braid, thread the crochet hook through the braided hair, and pass your wig through it. This process is a bit like hooking a sweater. The main thing is to use crochet to connect your wig to your real hair. This is true for every long butterfly locs. You have to wrap the wig around and connect it well.
Step 4: Wrap and circle
Wrap the new wig with the one already installed.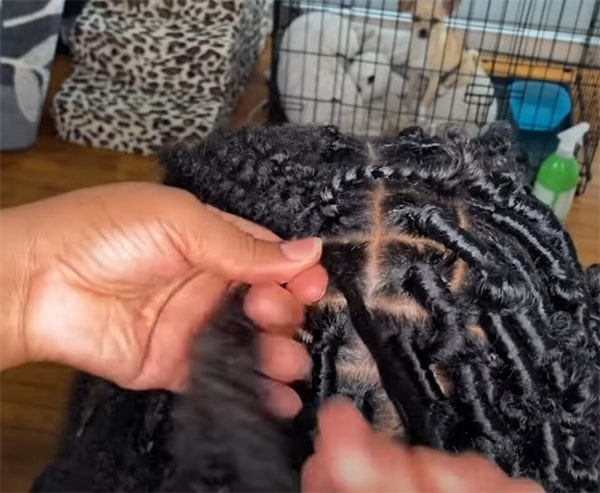 After five or six turns in the same direction, use your fingers to make a circle around the new wig.
That's right, the new circle is the standout piece. You just keep entwining the two.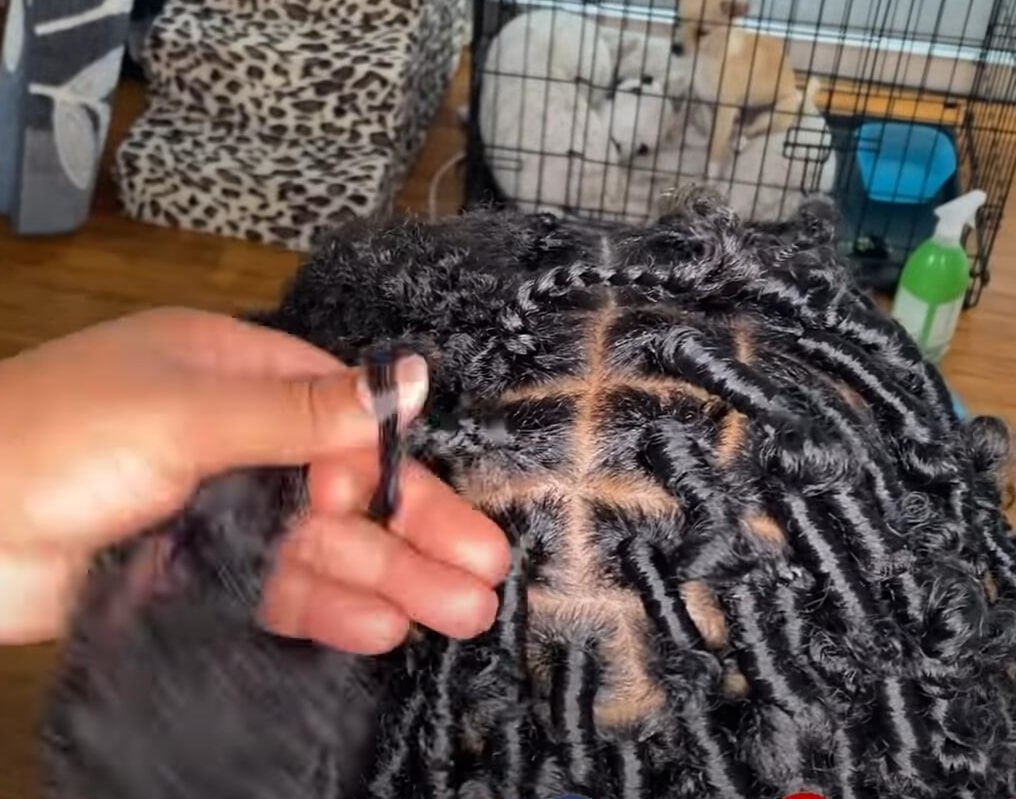 That's right, continue to wrap around a loop every five or six turns.
One piece is installed, and so are the other parts.
Step 5: Processing of the tail, knotting and winding until the end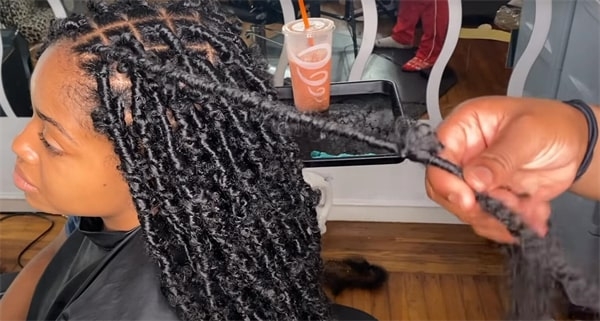 Do a circle after the tail you need to keep wrapping. Need to tie a knot after looping. Continue to wrap after tying the knot. Until your wig is all wrapped around. Note that the last step must be tied. After that, do the same for the rest. Your long butterfly locs will be done.
Comment