A Must-Have Wig Installation Tool For Beginners
Aug 04,2023 | Bella
Finding the right wig installation tool can make you feel like a duck to water in wig installation. Below we will introduce some common wig installation tools to you, hoping to help you!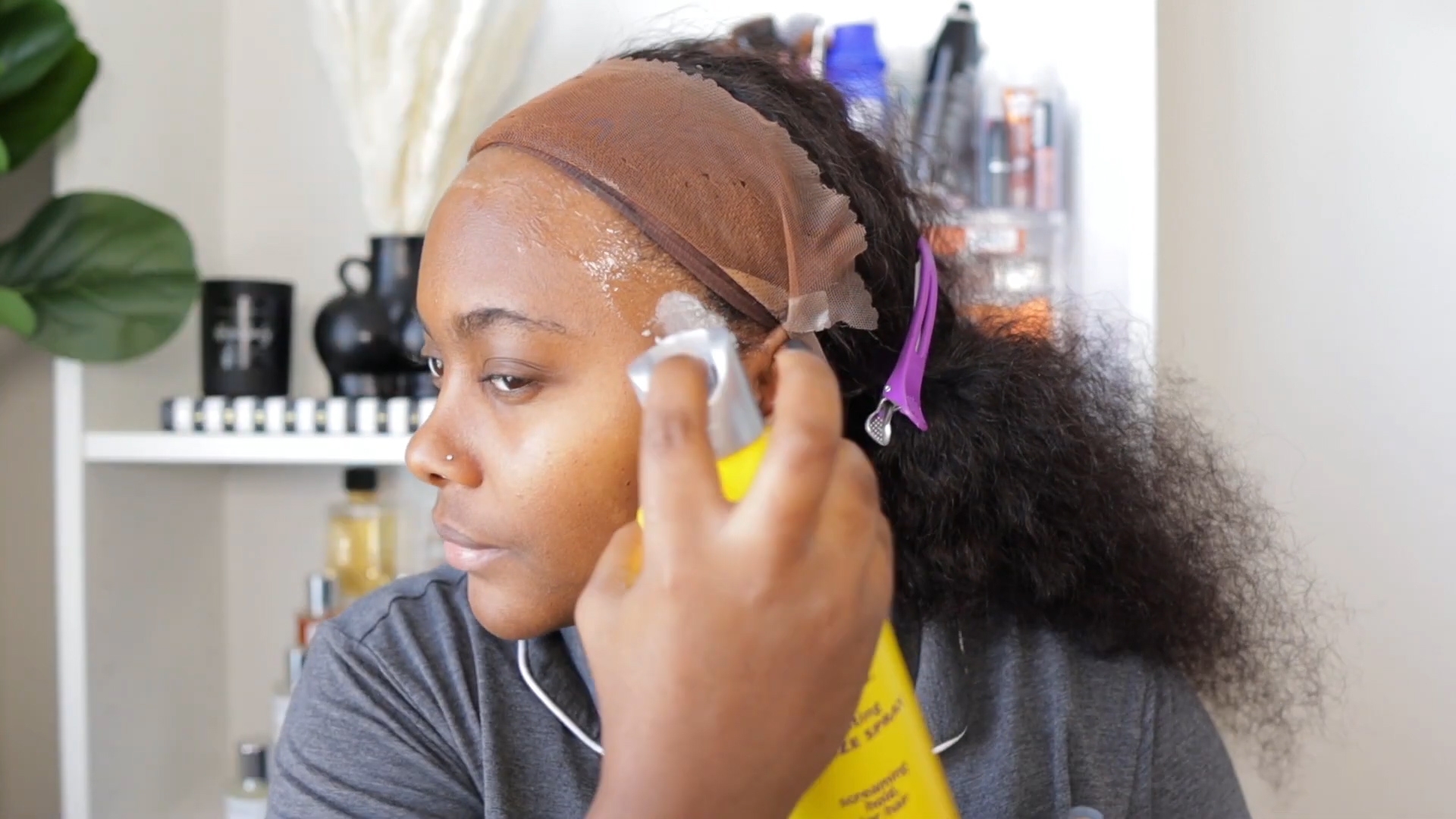 1. Glues
Glues made expressly for wig installation can be useful, especially for first-time wig wearers. Glues can add extra holding power to the wig's edges, particularly the front ones, which, in most circumstances, determine whether people can tell whether one is wearing a wig. Apply the glue to the front section in a uniform layer. Then adjust the frontal portion of the wig so that it covers and adheres to the laced mask.
2. Wig cap
A wig cap is a tiny netting cap that goes over your wig and is worn underneath it. It adds a protective barrier between your hair and the wig material, which decreases itching. Additionally, it aids in flattening your hair so that your wig fits evenly. Get a wig that matches your skin tone, or tint the wig cap with the powdered foundation to match the color of your scalp for the greatest results.

3. Headbands
The use of tools will make the entire installation process considerably more efficient. Headbands, for example, can be utilized after glue has been applied. Cover the front area where wigs are glued, tighten the headband to secure the frontal edge even more, and make sure the wig attaches tightly to the lace section for long-term wig use.

4. Edge Laying Tools
To arrange your frontal precisely, you'll need a little brush or comb, as well as clips to assist you to hold and manage your hair. A little brush or comb can be used to remove the baby hair, and a clip can be used to keep the remainder of your hair in place.

5. Hot Combs
Hot combs are also beneficial. Hot combs can be used to straighten any part of the wig, as well as shape a section of the wig temporarily. As a result, heated combs are commonly used in the styling and restyling of wigs, as well as before cutting the mask. Not to mention standard combs for different tooth kinds. These combs are useful for when you're wearing a wig. They're not only useful for tidying and flattening your hair and the wig throughout the installation process, but they're also essential for wig upkeep. As a result, combs are a must-have for anyone who wears a wig.
6. Hair Dryer
The majority of girls have this item in their hair tools. A hairdryer will speed up the drying process, but it's better to use it on low heat for this phase. The ideal temperature for the glue molecules to link together is a low heat temperature.

7. Oil And Syrups

Similarly, various wig-maintenance oils and syrups are required. Oil and syrup can help keep wigs moist, while also preventing flyaways and giving a layer of dirt protection. After you've implanted your wig properly, apply them evenly across the entire wig, or use them before you start shaping or hot combing your wig part by part. These syrups and oils can also be applied to your natural hair to keep it moist and easier to flatten.
Comment