Hats with hair
Like we said, there are times when we just don't feel like bothering with a wig. Most brands offer hats with hair in many styles and in a variety of hair colors, but not as many lengths. To match your length, buy a longer than your usual length wig and have your stylist trim it down.
Wearing a hat over your wig can be tricky.
Hats can make you feel even hotter in the summer, when your wig is already making you sweat (not in a good way). Wearing a hat over a wig can make you itchy or sweaty, and it can definitely ruin your look. Wigs aren't warm enough in the winter when you need something on your head to keep you warm. However, wearing a winter hat on top of your wig can be disastrous when it comes time to remove the hat (search YouTube for 'wig coming off with a hat'). Wearing a hat over a wig can be extremely dangerous. But it doesn't have to be that way. Follow these guidelines to wear a hat on top of your wig in style and safety.
Summer Tips for Wearing a Hat Over a Wig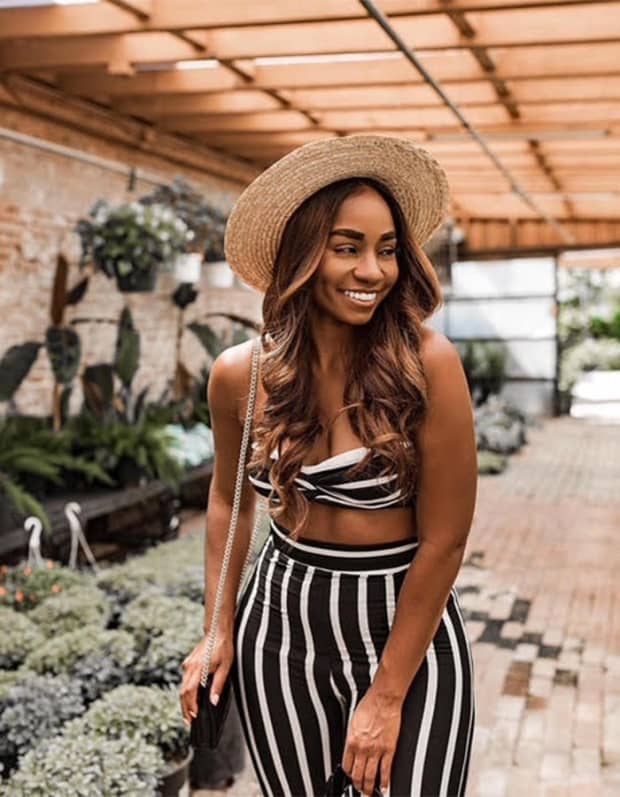 Purchase the proper hat.
Thick, heavy hats will only keep you warmer in the summer (which we're guessing is the opposite of what you want). To avoid overheating, wear something made of a lightweight material, such as a linen baseball cap or a basket-woven floppy hat.
Don't cram your hat into your wig.
Pulling your hat all the way down on your head/wig will not keep your wig in place. When you adjust your hat, the wig will move if you squish it all the way down onto it. Place your hat on top of your head and secure it with two bobby pins on either side of your head and two or three at the nape of your neck.
Apply an anti-frizz serum.
Summer is known as "bikini season" by some. It's known as frizzy hair season. Humidity and heat do not help straight, sleek appearances. Add a hat to that, and you've got the makings of a world-record-sized rat's nest of hair. Ideally, you should use an anti-frizz serum on your wig every day, but especially on days when you're wearing a hat on top. Serum will keep your hair silky straight even when wearing a scratchy straw hat.
Attach your wig securely.
When wearing a hat over your wig, firmly attaching your wig to your head is not only necessary, but also required. Use wig glue, a magic band, extra wig clips, or whatever else you need to keep your wig in place when your hat isn't.
Winter Tips for Wearing a Hat Over a Wig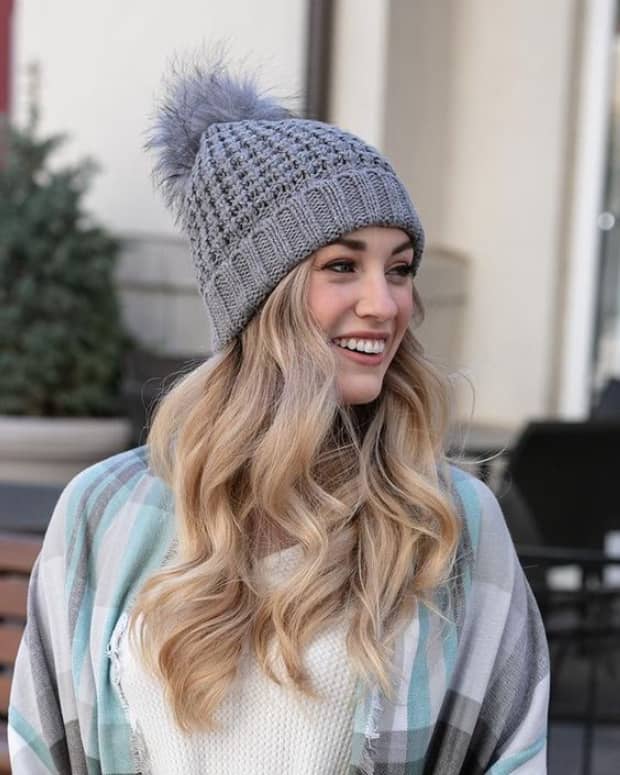 Use conditioning spray.
Conditioning spray is the equivalent of anti-frizz serum for winter wig-and-hat looks. Winter is the driest season for everything, including the air, our skin, and, of course, our wig hair. Conditioning spray is essential when it gets cold in December, or October if you live in a state that begins with M (hello, Maine/Minnesota/Montana). Apply conditioning spray to your wig as it is drying after washing it.
Purchase a hat that is one size too large.
Winter hats are typically quite tight on our heads. Ski caps, toques, and headbands keep us warm by fitting snugly around our heads, which means you have to peel them off. Purchase winter hats in a size larger than your usual size so that they fit loosely and are easier to remove.
Remove your hat in the restroom.
Even if you wear a winter hat that is larger than your normal size, your wig may move around when you take it off. When you remove your hat, do so in private so you can make any necessary adjustments.
Make use of wig glue.
What is the most serious disadvantage of using wig glue? It's difficult to remove. What is the most significant advantage of using wig glue? It's difficult to remove. Use wig glue to keep your wig in place before, during, and after you remove your winter hat.
Have a tip for wearing a hat with a wig that we didn't cover? Please let us know in the comments!
Do you want to know more about work hairstyles? Check out these posts.? Check out these posts: 10 Work Hairstyles That Will Help You Slay Your Shift
Can you wear a wig with a hat?
Is it possible to wear a wig with a hat? Absolutely! Wearing hats and wigs at the same time can be intimidating, but it doesn't have to be. Hats are excellent fashion accessories that provide warmth in the winter and shade in the summer.
Do hats damage wigs?
However, hats can cause significant damage to your wig's synthetic hair. Friction between the hat and the head causes fraying, breakage, frizz, and a variety of other problems. When you add sweat and heat to the mix, you get a big mess.
How do you wear a wig under a hat?
Stretch the wig cap back over your head while holding the front of the wig cap to the front of your hair line. Then, from front to back, work your hair under the cap. You can tuck all the hair on the sides and back underneath with a rat tail comb or your fingers, whichever is more comfortable for you.