1. Claw Clips Hairstyle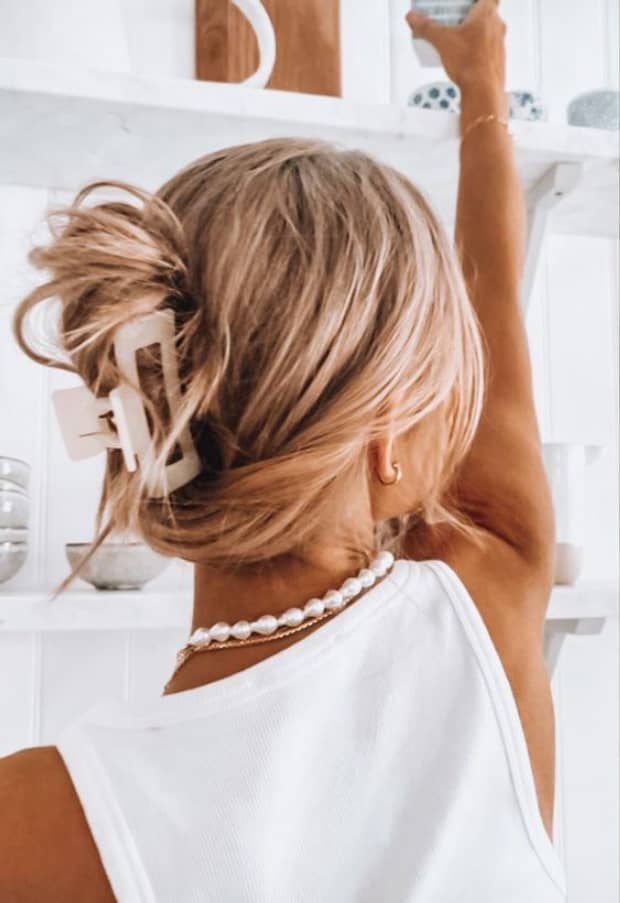 Claw clips are back, and they're here to stay after being the hottest summer trend of 2022! This hair adornment is both fashionable and functional and has thousands of hair lovers and influencers showing off their glamorous hairstyles on TikTok. Celebrities such as Jennifer Lopez have been seen wearing claw clips.
2. The Criss-Cross Mini Ponytails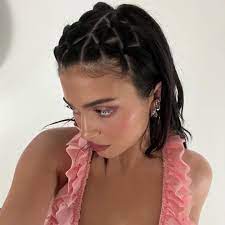 This look has gone viral on Instagram, TikTok, and other social media platforms. Kylie Jenner endorses this young and playful 2000s-inspired hairstyle. It's a quick and easy look that can be achieved in minutes, and while it may not be the best choice for a very formal corporate environment, I guarantee you'll be the most stylish person in the office if your workplace is more laid back or creative.
3. Twisted Ponytails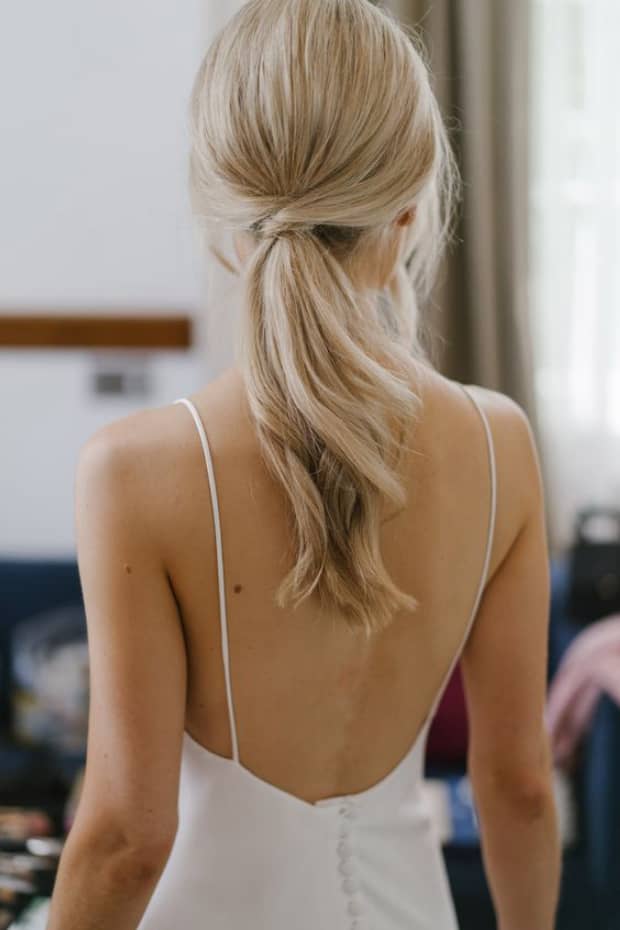 Two ponytails, one at the top and one at the bottom; twist one and insert the second. The effect will undoubtedly astound you. You'll end up with a bouncy, vibrant, and natural-looking ponytail! This hairstyle is a unique take on the traditional ponytail, which sometimes lacks the "flip" element, and there's a reason why this technique has gone viral on social media.
4. The Loop Ponytail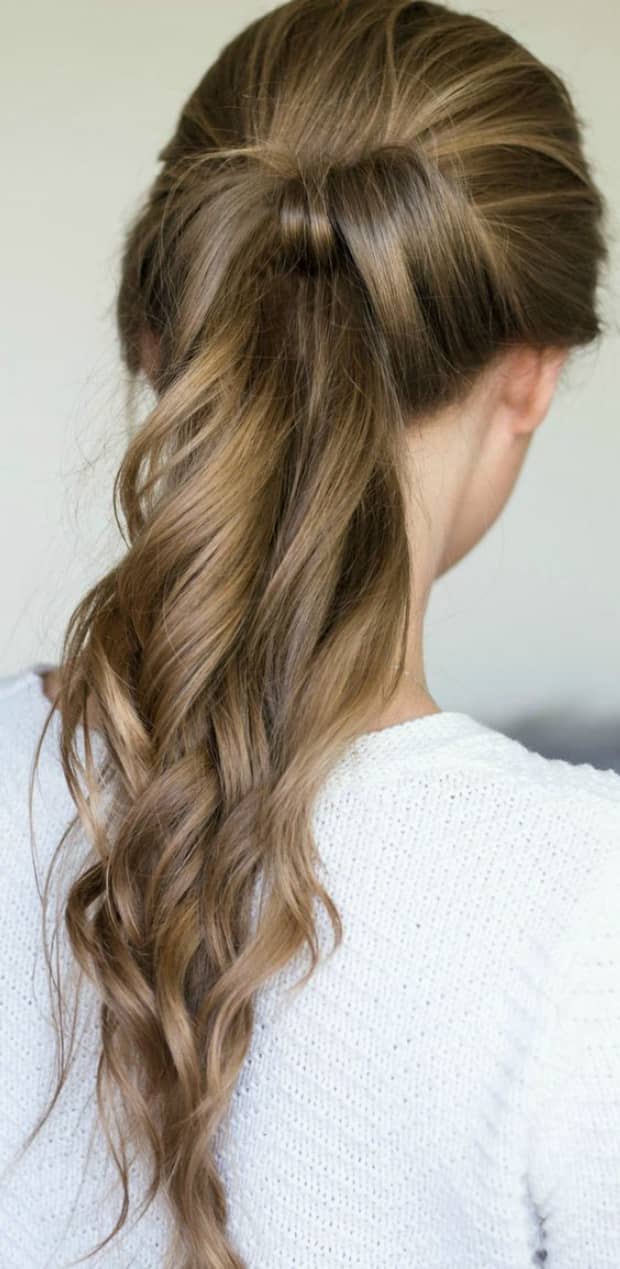 This hairstyle is ideal for office workers and those who need to tie their hair up at work for hygiene reasons. Your regular ponytail is covered by a "knot" in this look, which is a glamorous take on the wrap-around ponytail. If you don't have enough length and volume in your hair, you can achieve this look by wrapping your natural hair around the extensions of a clip-on ponytail.
5. Curly Pineapple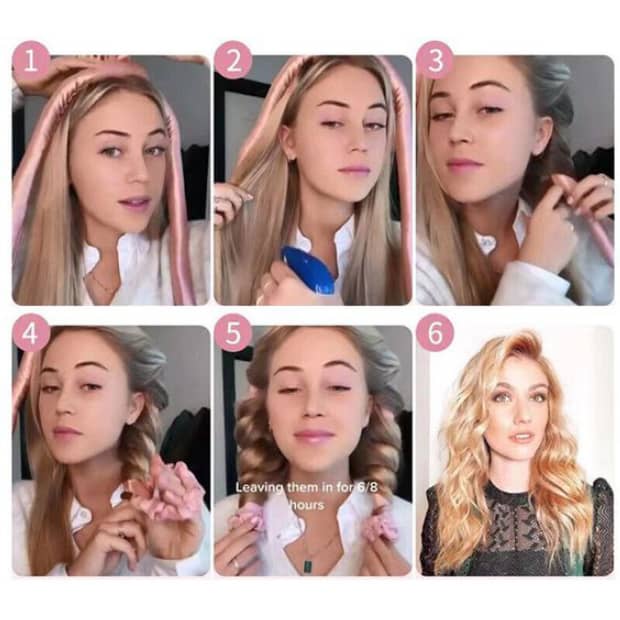 You may not have time to curl your hair and get real extensions, but that doesn't mean you can't experiment with Velcro rollers overnight. While you sleep, Velcro rollers will slowly create the curls of your dreams-and they're also safe to use on extensions like tape extensions and nano-ring extensions! This hairstyle is soft and romantic, and it is a real show stopper.
6.The Spiky Bun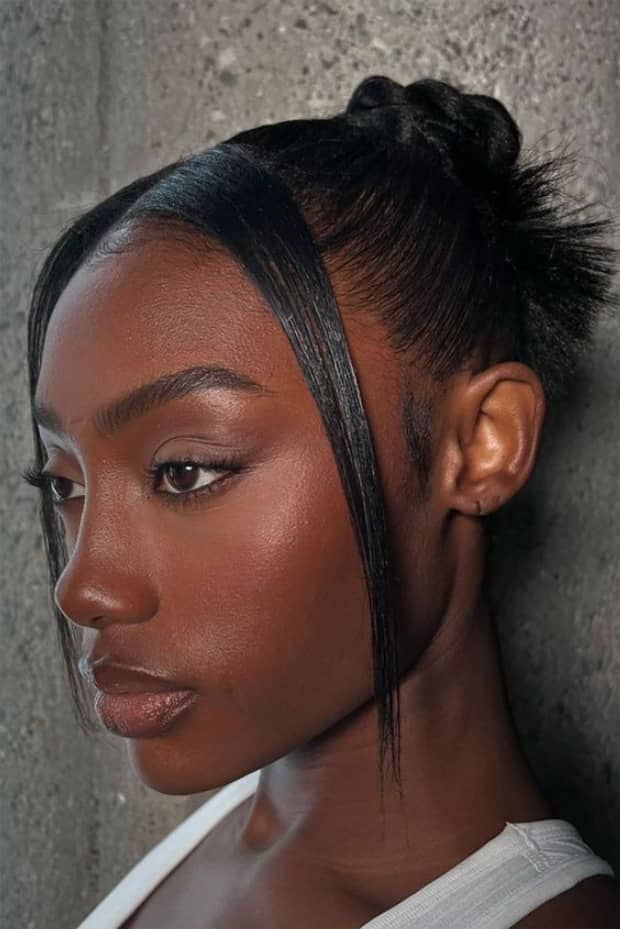 The spiky bun, also known as the "model's after-hours hairstyle" after Bella Hadid showed it off on Instagram, has grown in popularity. Her active followers fell in love with the hairstyle right away, and the internet was flooded with tutorials and comments. That's what happens when you combine a 2000s fashion trend with one of the most famous supermodels of all time.
7. Double-Twist Bun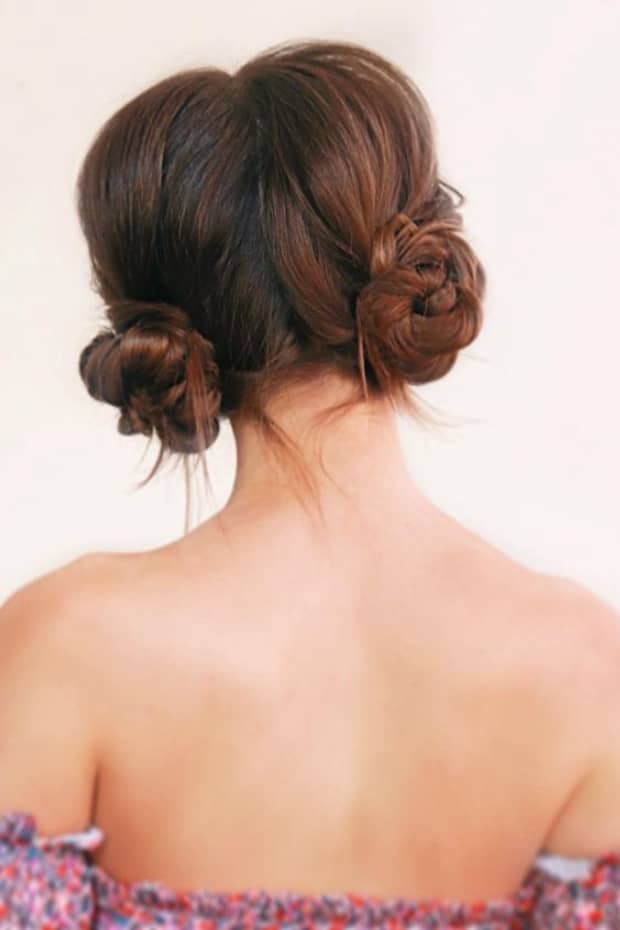 You can pause at any of these steps to try three different hairstyles. The first stage, for example, is a half-up, half-down twist (which looks amazing when combined with clip-in extensions); the second stage is a double twist ponytail, a perfect no-braid alternative for those who want to rock a French braid but aren't quite practical yet; and the third stage is the final result, a double twist ponytail pinned in a sleek bun.
8. Half-up, half-down Braids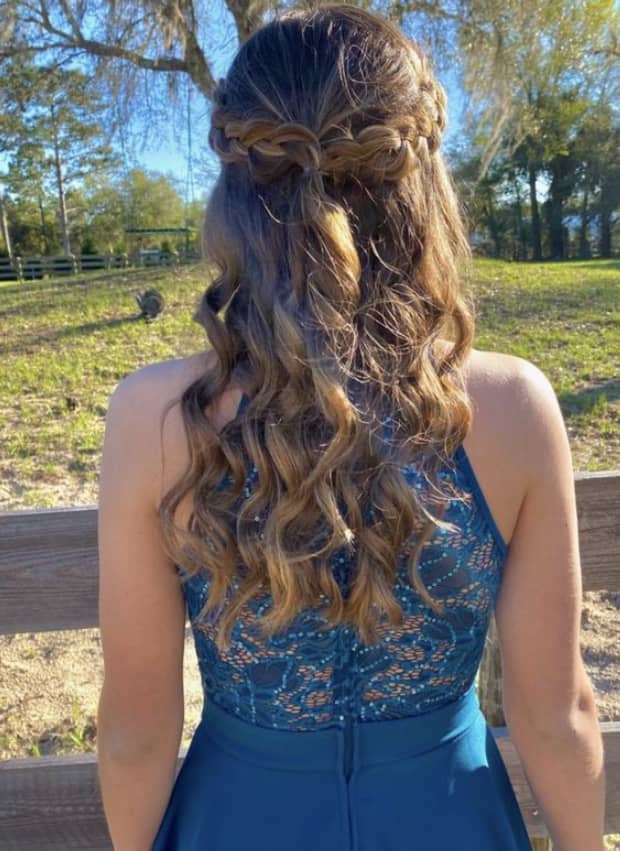 This is also a great look for those who want to keep their bangs out—a modern take on the classic "bump + ponytail" look from the early 2000s. This style allows most of your hair to fall loosely around your shoulders and back, with a small ponytail at the top adding a pop of color. And the braid placement gives it a charming bohemian look, which is a trend that never fails to impress.
9.The Bubble Braid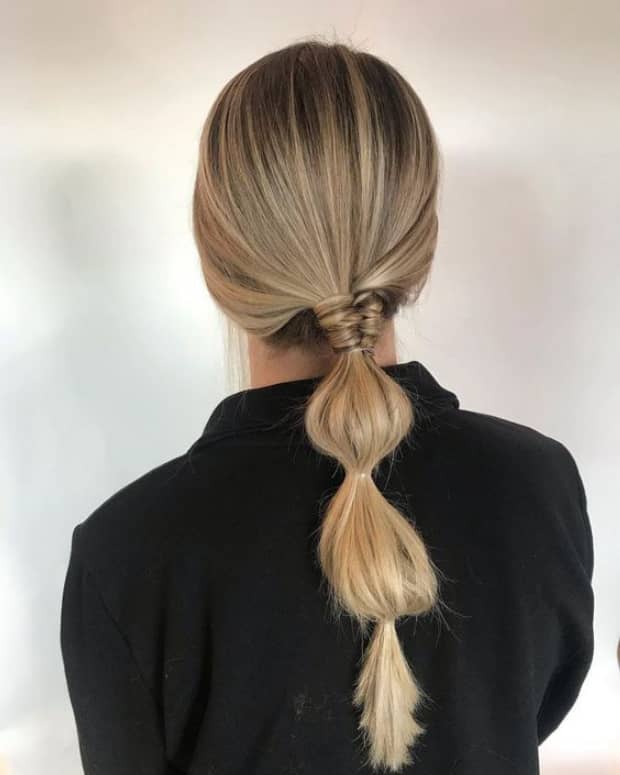 This hairstyle, also known as the bubble ponytail, is another 2000s trend that has made a successful comeback. The bubble braid is simple to replicate and is popular among celebrities such as Oliva Wilde and Gigi Hadid.
10. The Low Bun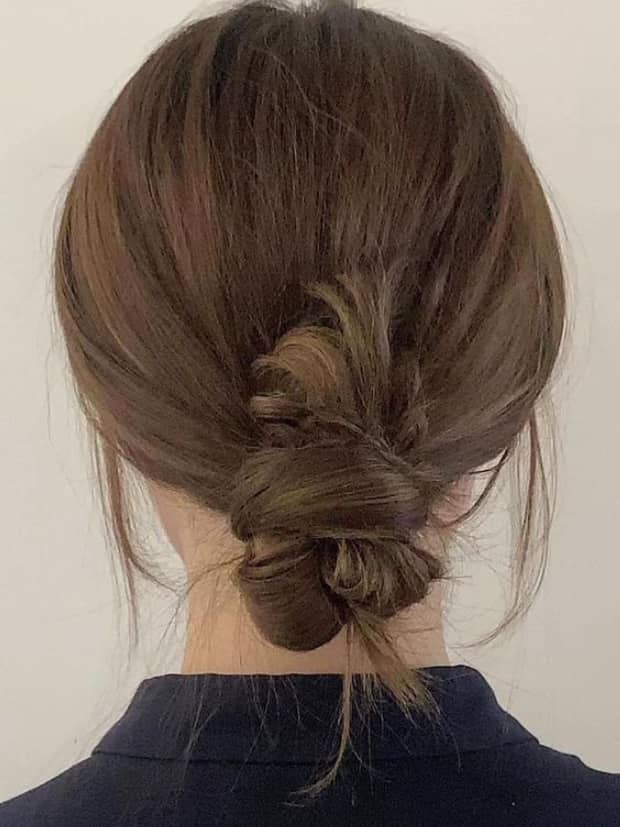 If you think the low bun is only for formal occasions and weddings, you're mistaken! This quick and easy low bun technique can be used for any occasion. Not only for work, but also for brunch with friends, going to the beach, going on a date, going to school, and, yes, even weddings or formal events if you have the right accessories. It's a must-try!
Conclusion
Going to work does not preclude you from having a glamorous and stylish appearance; in fact, the two can go hand in hand. With these 10 easy hairstyles for work, a hairbrush and a few hair ties can make a big difference! Thank you for taking the time to read our blog! We hope you enjoyed this post. If so, please share it with your friends and follow us on social media for the latest trends, tips, guides, and more!
Why do people use claw clips?
Many women tie their messy buns together without the use of a hair accessory. They are less aware that claw clips make their job much easier while also adding a stylish element. As a result, the next time you want to go for a messy low bun, use the claw clip to take it up a notch.
Does claw clips damage hair?
If done too roughly or frequently, this hair traction can cause hair thinning. Furthermore, if a hair tie is wrapped too tightly around your hair, the strands can become weakened over time. Not to mention that when you remove scrunchies, they frequently twist and pull out your hair.
What are claw clips made of?
Typically made of metal, plastic, or cellulose acetate — a biodegradable synthetic material — and available in a variety of prints (tortoiseshell, checkerboard, alabaster), sizes (a three-prong mini or a "big effing clip").