Wanting to wear a hat on a wig was unheard of 20 years ago. This was due to the fact that hats would add weight and make the wearer feel secure that the wig was not fixed. But times change, and so do wigs. Improvements over the years have made wigs more structurally sound and more natural looking. So it has become very easy to wear a cap while wearing a wig.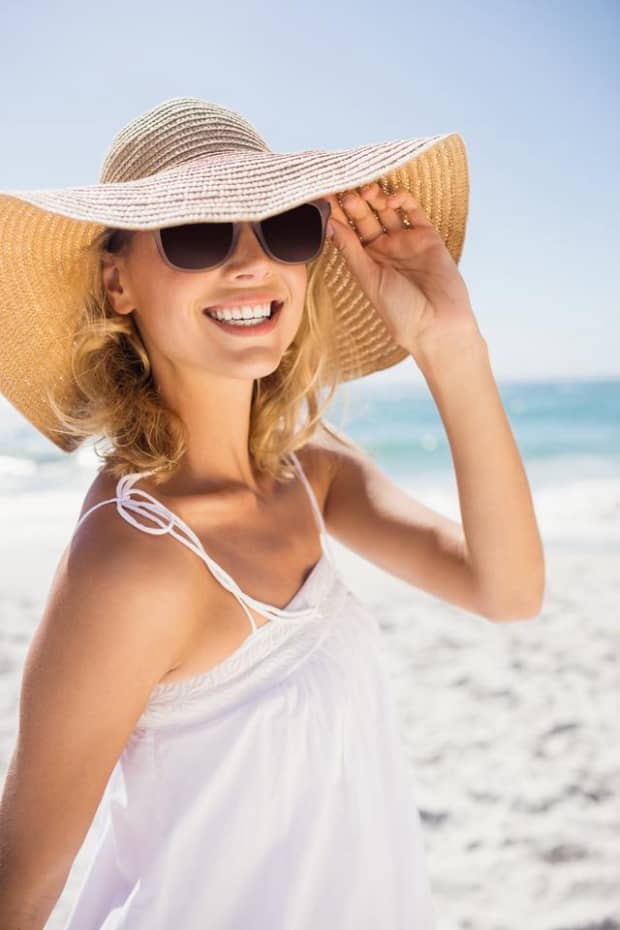 Why should I wear a hat on my wig?
1. Sun protection
When the sun is high in the sky, wearing a sun hat (especially a UPF sun hat!) can protect your skin from UV radiation. A hat also protects your wig from fading under prolonged sun exposure.
2. Extra warmth
Do you feel cold in autumn and winter? A wig alone may not be enough to keep your head warm during the cold fall and winter months! You can pair your wig with a knitted cap. Pairing a wig with a knit cap or fleece hat is a great way to stay cozy during the snowy season.
3. Cooking protection
Cooking can be very harmful to wigs. The heat from ovens and steamy stove tops can melt your synthetic hair, and the smell of food and condiments can seep into your wig. So wearing a loose beanie over your wig while you cook will protect your wig.
4. Multiple Styling Styles
There is no doubt that hats play a very important role in everyday wear. We can see a variety of hat styling in many celebrities and netizens' styling, so why not try it?
How do you wear hats and wigs?
When you wear a hat with a wig, the first thing you need to do is feel secure! Hats can add extra weight to your head and your hat or wig may feel a little unstable. Don't worry, it's easy to fix! Check out these tips on.
1. Secure your wig
Before putting on your hat, take steps to make sure your wig fits snugly against your scalp. Adjust the internal tabs and use a wig strap, wig headband or wig cap to keep the wig attached to your scalp. We recommend using cushioned straps or velvet wig clips for added security.
2. Secure your cap
If you feel the cap is stable enough, you can just put it on and go out. If you feel a little shaky, use bobby pins to secure your hat.
Choose the hat that goes with your wig
Finding a hat that fits you is actually quite simple. The first thing to consider is the shape of your face and the length of your wig. Also, you can try a hat style you've never tried before; you never know when you'll discover a new favorite until you try. Here are some other tips to help guide you through your journey
Loose hats are paramount.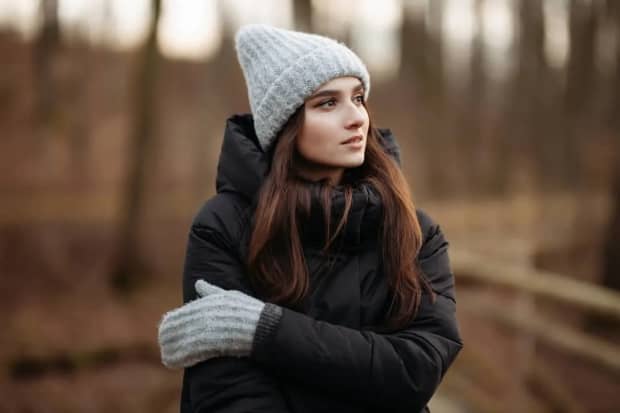 Loose fitting hats are totally on trend right now. Slouchy hats, visors, news hats, anything loose is great for wig wearers because it adds extra room and doesn't weigh your hair down on your scalp.
Upsize your hat
Many sophisticated looking hats don't offer much more room. For example, winter hats, especially those made of wool. To make sure these types of hats fit over your wig, we recommend adding a hat size.
Hats that should not be worn
Some hats just can't be worn with wigs. As you continue your search, you will find out which hat and wig combinations are inappropriate. Here are a few examples of "no-no's".
Hats that are too tight don't fit!
It's bad enough to wear a hat that's too tight to your scalp. Now you have to wear a wig. Just thinking about the discomfort can make you feel uncomfortable. And in addition to being uncomfortable, your wig will become very visible. Try wearing more flowing, light or brimmed hats to keep your look fresh and natural.
Check the weather ahead of time
If you wear a wig often, you know it can get hot inside the wig cap. So be prepared to wear a wig and hat combination, and also plan out the best hat for the job. For example, if you wake up on a cold morning, you may decide that your new wool hat is the best hat for that cold morning. But once the sun comes out and the temperature picks up, you're going to be very hot.
Wig Alternatives
Sometimes, a full wig isn't the only option. This is especially true in the summer, when matching wigs and hats can make you feel stuffy. Instead of dealing with overheating, try these wig alternatives to get the same stylish look.
Hair Halos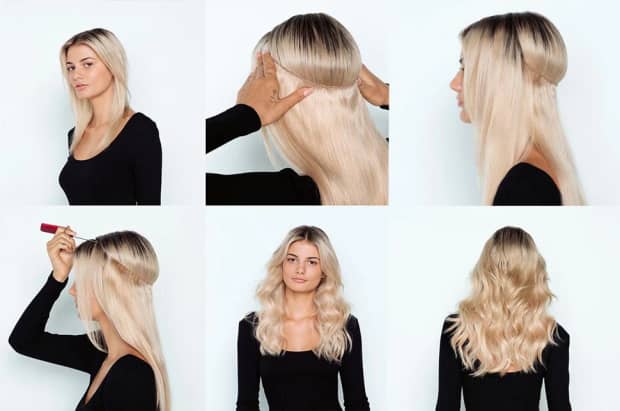 This is a perfect alternative to a full wig. A hairband consists of hair on the sides and back with an elastic band on top. Hair halos are specifically designed to be worn under hats to add the appearance of hair underneath. In addition, the halo gives you the ability to mix and match different styles of hats. Halos are especially comfortable in the summer as the heat climbs from sweltering to sizzling.
Hats with hair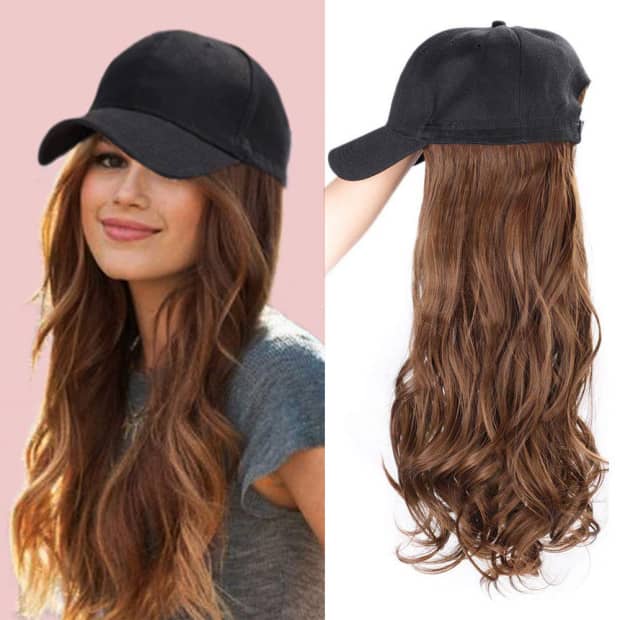 Yes that's right, this type of hat is attached to the hair. Usually available as baseball caps, hats with hair have the hair sewn to the inside of the hat to keep your hair secure and stable.
Attachable bangs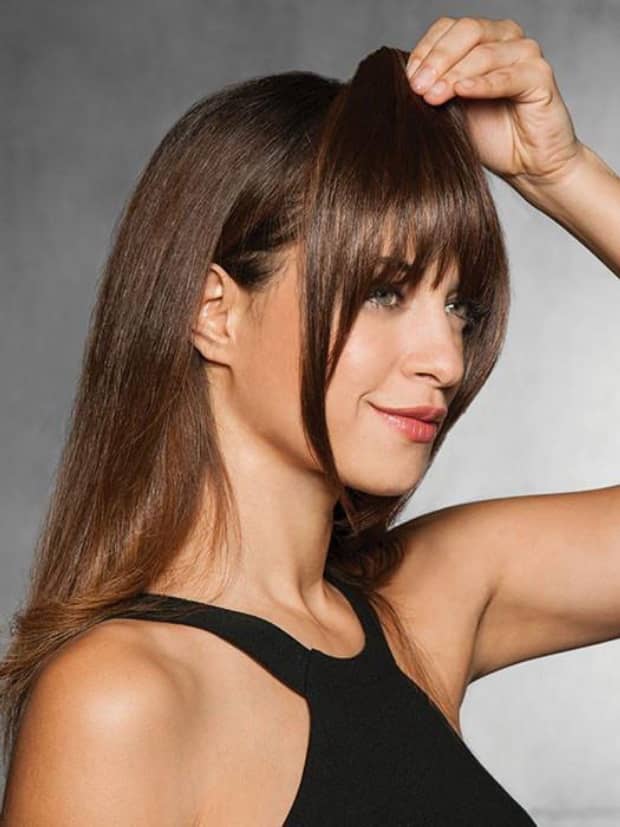 If you just need bangs, then attachable bangs can come in handy. These bangs can be secured to the inside of any hat (usually with Velcro). Bangs are usually available in both synthetic and human hair.
Ponytail Headband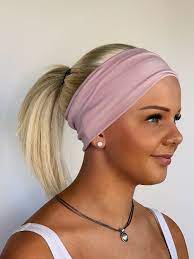 Your ideal baseball cap accessory is here, the ponytail headband is specifically designed to go with a baseball cap. Very comfortable, it even offers removable side hair curls for a more realistic look.
While it may take you some time to get used to it, wearing a hat over a wig could be another step towards feeling more confident. Do you have any other tips on wearing hats with wigs? Let us know in the comments section below!
Do wig caps cause hair loss?
While many people believe that wearing wigs or hats causes baldness, this is actually a MYTH! Wearing clean hats and wigs will not damage hair follicles as long as they are not too tight. If the hat or wig is too tight, it can result in Traction Alopecia.
How do you keep a hat from falling off a wig?
Place your hat lightly on top of your head and secure it to your wig with two bobby pins on either side of your head, and two or three at the nape of your neck.
What is a hat wig?
A wig hat has fewer hair wefts attached to it, unlike a normal wig or hair topper which requires a large number of hair wefts to fully cover the base.