Wigs Or Weaves - Which Is Better
Aug 04,2023 | Jessica
Wig VS weaves, which one is better? If this is the question that is bothering you, you are in the right place. The choice depends obviously on your needs, but there are some points that need to be taken into consideration before making a decision.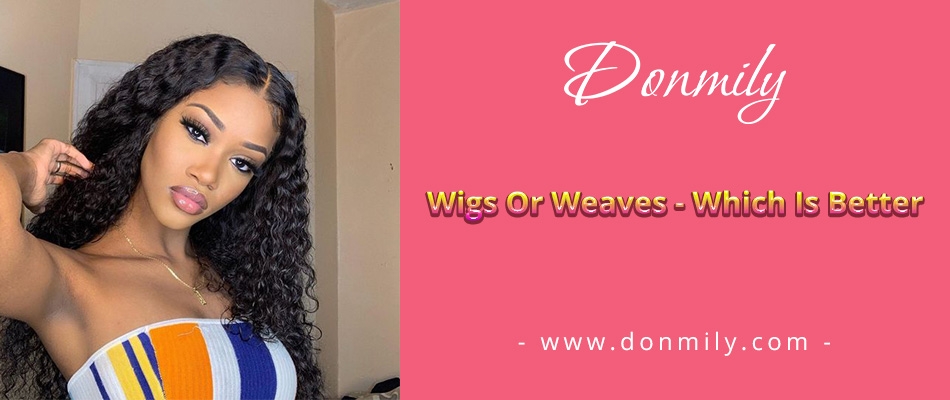 Difference Between weave and wig
A wig is a covering for head created from animal hair, human hair, or synthetic fiber. In simple terms, a wig is similar to a hat to use on and off without any efforts. It has a cap with attached hairs. A weave, on the other hand, is braided hair attached down with the hair weft extensions that is further attached onto the braids.
Unlike weaves, hair extensions are normally glued, clipped, or sew-in by adding extra-human hair. Usually, all weaves are a kind of hair extension, but not all extensions are weaves. While considering between weave or wig, you can take into consideration the following points.
Pros and Cons of Hair Weave
To know the difference between wigs or weaves, here are some pros and cons of hair weaves.
Pros of weave:
1. You can choose a different hairstyle or the weave. You can alter your style quickly, without growing your hair out or cutting weave.
2. Hair weave are more secure.
3. Hair weave feel more secure as they are connected to separate strands of your hair.
4. The hair weave is more natural.
5. Weave goes well with your current natural hair.
6. Weave just adds extra length and volume.
Cons of weave:
1. Hair weave leads to hair loss. Improper usage such as braiding hair too tight can result in hair loss.
2. Weave is too costly. They can be pricey to maintain and install.
3. Weave leads to tangled hair. If you use bad products, it can shed, tangle, or look unnatural.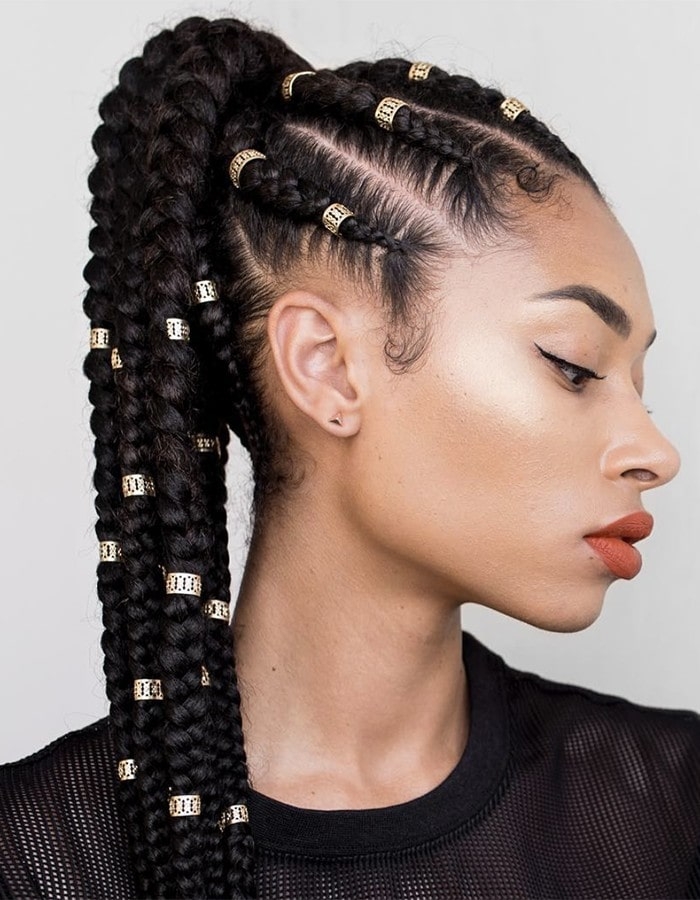 Pros and Cons of Wigs
To know the weave vs wig difference, here are some pros and cons of wigs.
Pros of wigs:
1. Wigs offer infinite looks and style options.
2. Rather of coloring your natural hair, you can opt to wear use a wig to alter your hair color and hairstyle simply to go well with the occasion. Moreover, this can save your natural hair from harsh chemicals and bleach.
3. Wigs have longer lifespan and lower price. If you properly maintain a wig, it will last very long time. In different words, it saves you a lot money to buy a new one.
4. Wigs protect your original hair.
5. Not only the wigs entirely covers up the injured strands and offers you ideal hair, but it also offers time to the damaged strands to get back to normal.
6. While your locks are below the wigs, they are not exposed to anything from the exterior end. This is similar to the outside factors that can damage hair in the first place.
Cons of wigs:
1. Wigs need to be reinstalled daily.
2. It is better for you to remove the wigs every day. On the other hand, it is not a good option to shower or sleep with your wigs on.
3. Wigs are not safe enough.
4. Wig is not as safer as hair waves since it is not sewn on.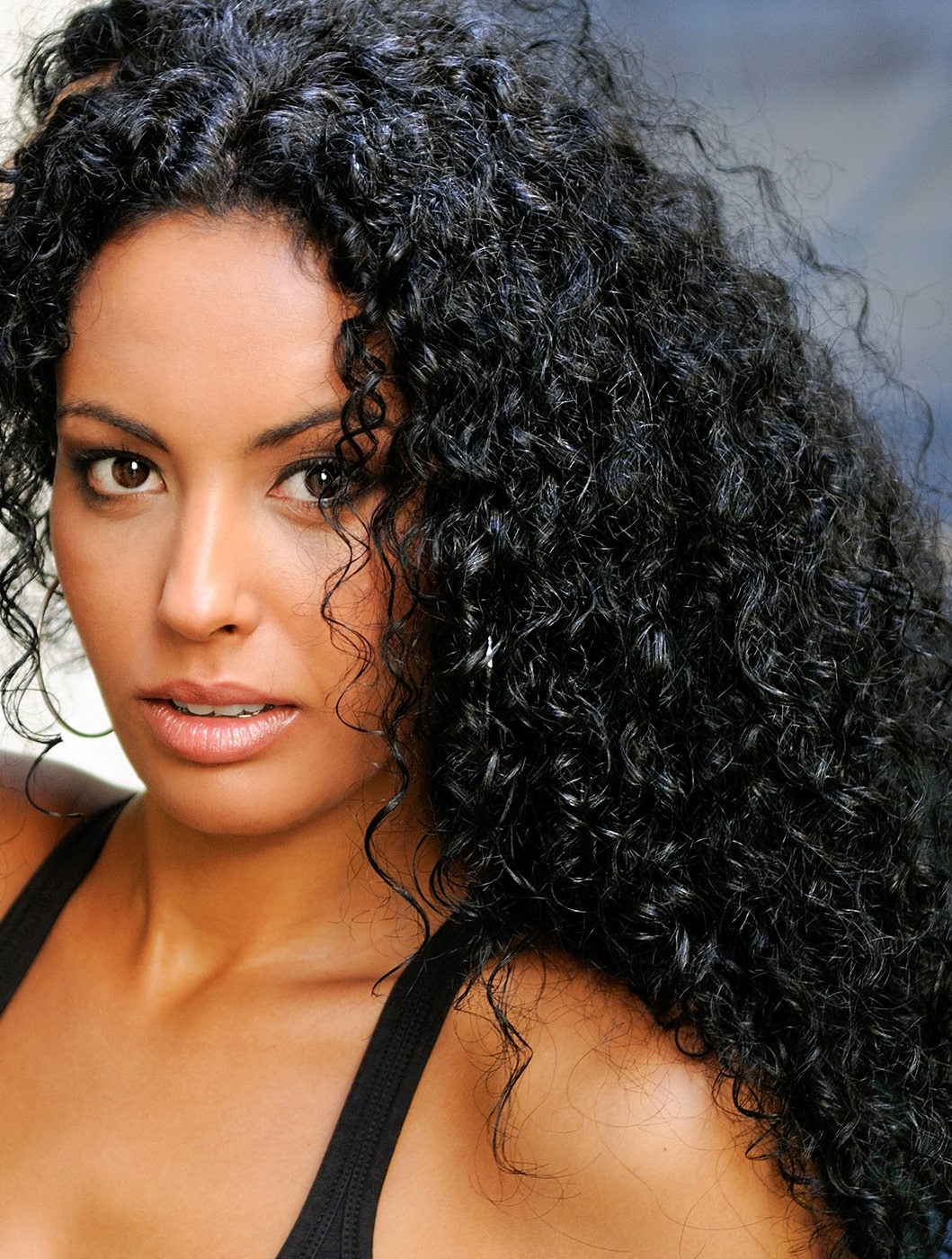 Wig or weave, which is better?
The decision on whether to select a hair weave or wig relies on your condition and choice. Hair weaves offer the same results when it comes to volume, length, realistic look, and longevity. Wigs are much enhanced for conditions such as hair loss or damaged thin hair.
Wigs suit any lifestyle, but a lace wig needs lace glue, which would not be great for some users who work out daily. Users do better with a glue-less or half-wig lace wigwith clips. On the other hand, hair weaves are great if you are searching for a long-term hair commitment, or if you need to offer your natural hair a break. In addition to this, they are a great choice if you have an active lifestyle.
In the end, we leave it to your fine judgment. This is because both wigs and weaves go well under specific situations. They are suitable for different users. Hence, the choice of choosing wigs and weaves will be made by a particular user depending upon his/her needs and requirement.
Long story short, wigs and weaves have their share of advantages and disadvantages. It actually depends on the users as per their needs. We just saw different pros and cons of using wigs and hair weaves. The list will help you know what will suit you best for your situation—wigs or weave. Rest, the end decision resides with you. In Donmily, we offer you a cheap wig and weave, but with high quality, come and buy for yourself.
Comment