What Is The Best Birthday Hairstyle For Dark Skin?
Aug 26,2023 | lya
Are you ready to celebrate your birthday? Or, have you received a birthday invitation and you're thinking about choosing thebest birthday hairstyle? Choosing a cute hairstyle for birthday is one of the most important options for birthday celebrations. I can imagine how much pressure it can be. Birthday hairstyles should be designed to make you look colorful, comfortable and fit your face shape. Today I've collected the best birthday hairstyles to make you the center of attention on your special day.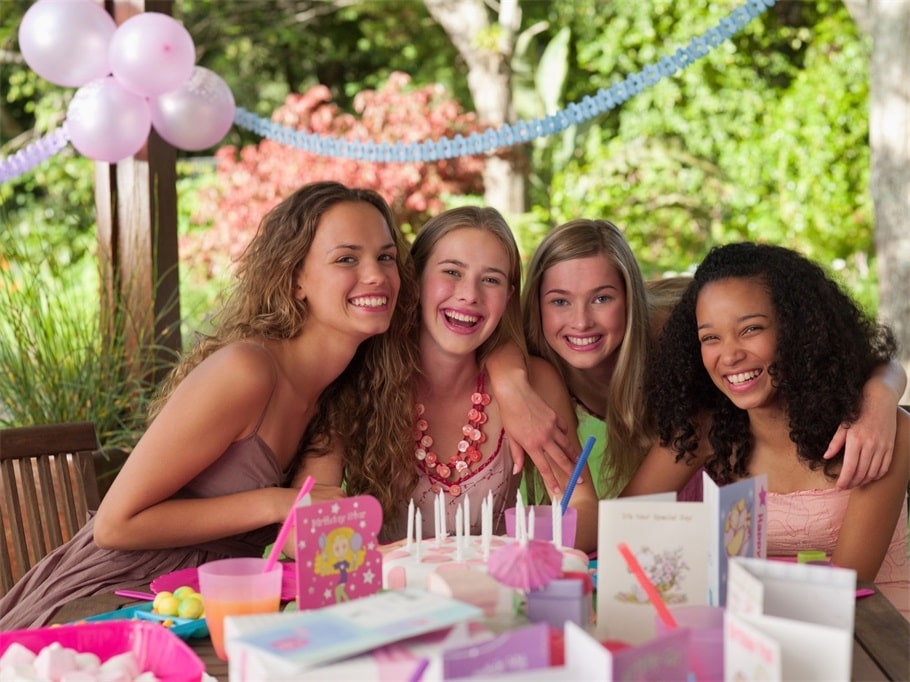 I. Birthday hairstyles for short hair
1. Curly pixie cut
As you know, short hair is easier to manage, and it's charming and cute. In particular, curly pixie cut meets the great demand of girls. With this hairstyle at a birthday party, any outfit will automatically look more fashionable and people will think you are more eccentric and interesting. In addition, it can accentuate your facial features, make your style effortlessly chic, and be an overall fresh start. Many celebrities have opted for a curly pixie cut for their birthday parties.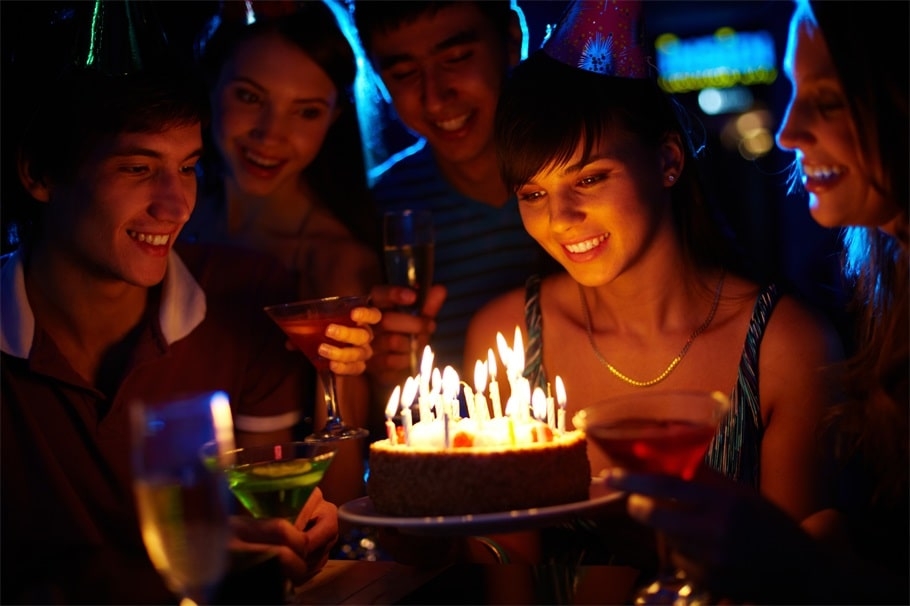 2. Curly side part bob
From the playful loops to luxurious waves, curly hairstyles look great in waves. If you have the thick hair, you can use side parts to reduce volume. If your hair is particularly curly, add styles to the Bob to add layers. Curly side part bob reminding us of Marilyn Monroe's classic look, which is vibrant and stylish. You'll be the protagonist of the party with these high-capacity, vibrant waves! If you have short, medium hair, this side cut might be right for you.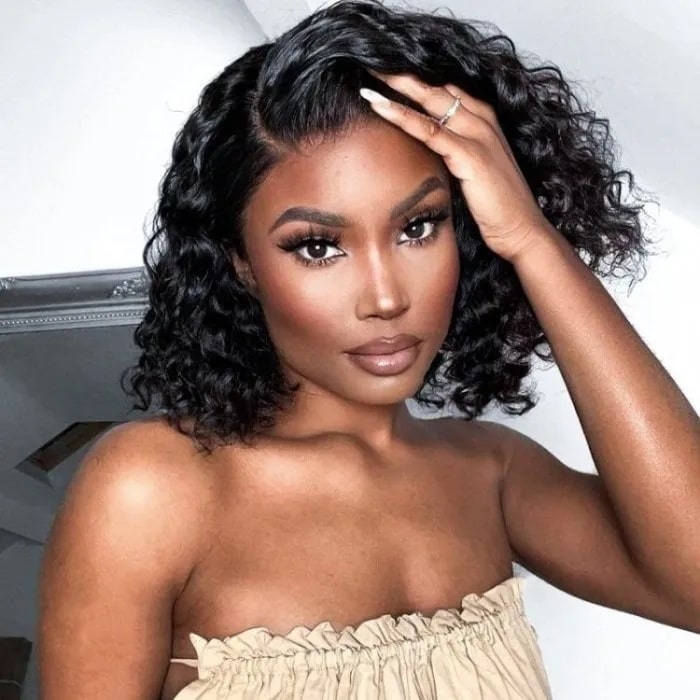 II. Birthday hairstyles for long hair
1. Modern half up half down hairstyle
If you want something modern and not as traditional as curly hair, there are lots of half up half down birthday hairstyles that you can do with straight hair. You can also twist your hair on your upper body and leave it straight on your lower body. This is a fairly simple birthday hairstyle that would look great with a more elaborate gown.
2. Curly weave ponytail
Ponytails are the most common and classic style. Curly weave ponytails are great for girls who need to attend birthday parties in the summer because they look stylish. It will also keep you from getting too hot in the summer heat and help you adapt to summer styles and looks.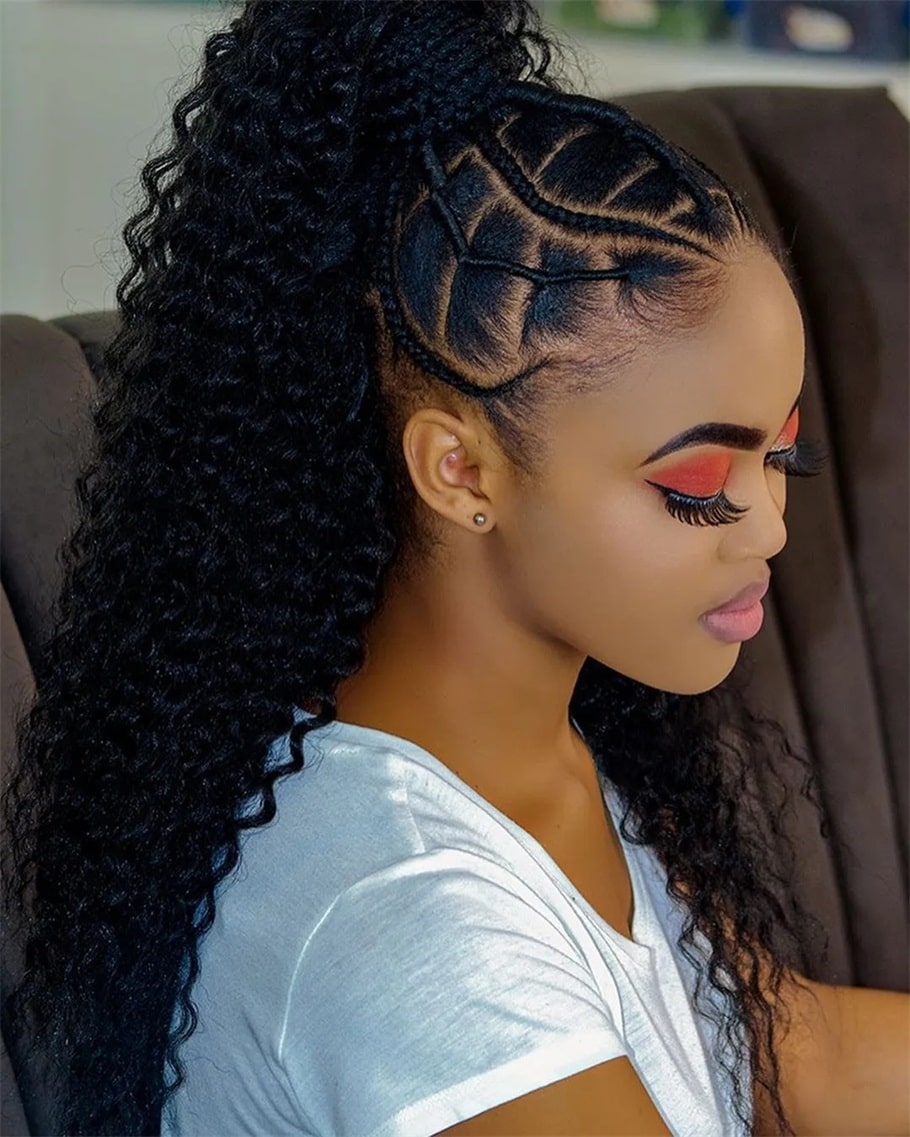 3. Classic skunk stripe hair
This is the most popular skunk stripe style on social media. It is characterized by dark hair color, usually black or dark brown, and a contrasting white or gray stripe that frames the face. It's similar to the curtain style, but the curtains are dyed to look like skunk stripes. Today's young women are obsessed with skunk stripes because they are the best way to look young, cool, and beautiful. Imagine going to your own birthday party and wearing a wiglike this. Soon you'll be the center of attention.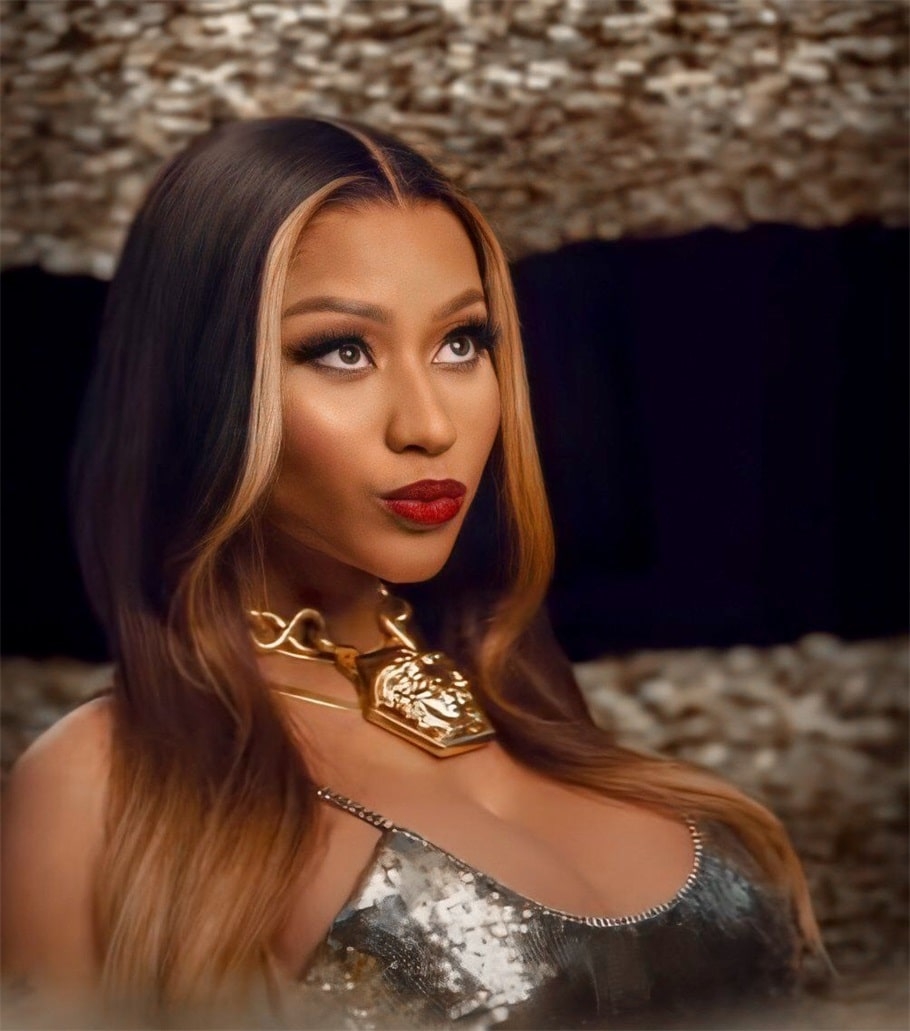 4. Red brown body wave wig
A wavy hairstyle is the best choice for your birthday party. Many hair industry experts call body wave wigs "the best wigs for women." However, red brown body wave wigs are suitable for girls who need to attend birthday parties in autumn and winter. When we have red brown hair color, of course, we have beauty and mystery in the world. Red brown body waves will give you extra points, and the nobility will surround you.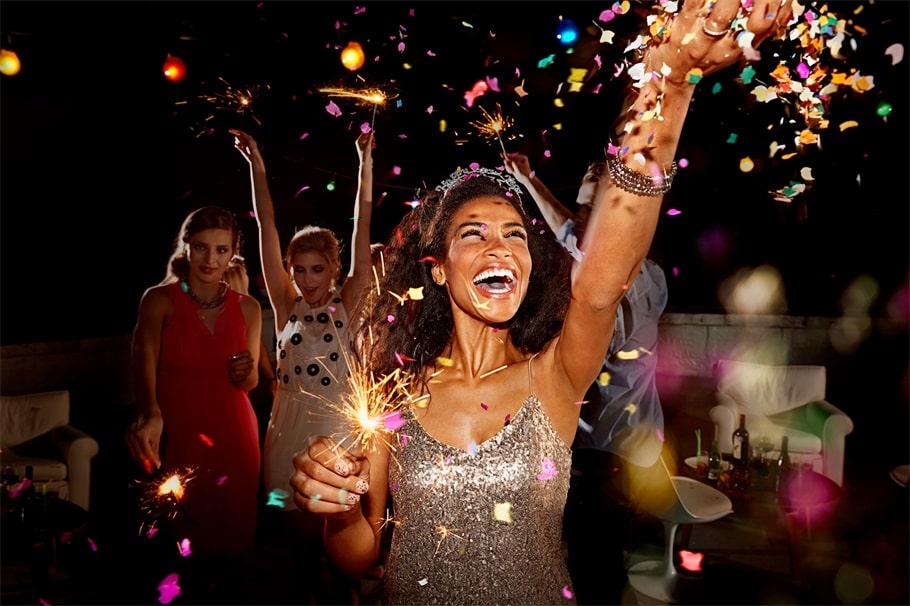 5. Black cherry Balayage
This extraordinary hairstyle is sure to shine, and it's classy and classy. This is one of the easiest yet special birthday hairstyles. Right now, there is no more fashionable hair coloring technique than Balayage. This relaxed and casual birthday hairstyle is perfect for women with hair over their shoulders.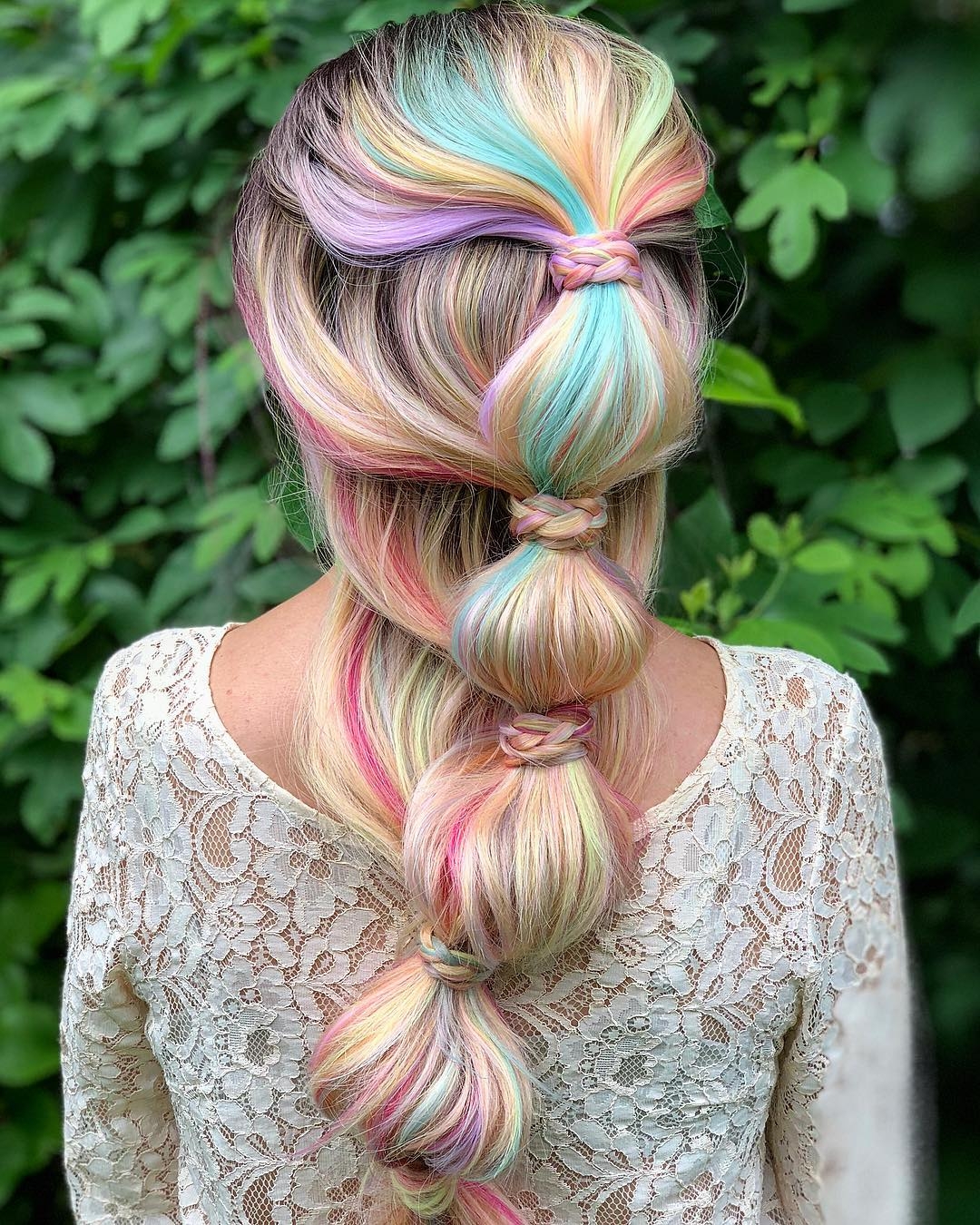 III. Birthday braids hairstyles
Braids are some of our favorite hairstyle for birthday party. If you're looking for a quirky and laid-back birthday braided hairstyle, the following braids will be your favorites.
1. Bubble braids
Bubble braids are not only fashionable and cute, but also very easy to make, which is very suitable for cute and sweet girls, which is a big reason for their popularity. If you want to make your bubble braid even more unique, you can add some hair accessories and use some colored rubber bands to highlight your bubble braid at birthday.
2. Tree braid ponytail
This birthday braids hairstyle is one of our favorite! Here we have a beautiful tree braid ponytail, multi-toned hair. Different colors were used, from black to gold. It brings a hippie twist to the traditional curly birthday hairstyle.
The birthday hairstyle has to be awesome, even if you're going out to celebrate or having a party at your house. Every birthday has a special meaning, so you might as well go all out to make yourself look gorgeous while celebrating your special day!
Comment