The Pixie Is Officially The Fashion Girl Haircut For Winter 2022
Aug 25,2023 | Bailee
Everyone wants the perfect haircut: men, women, young and old! Sometimes it can be hard to find a hairstyle that suits you and your style. With all those magazines and internet celebrity suggestions, it's easy to get overwhelmed with options! Fear not! This article will give you an idea of what you can choose from and show you how to choose the perfect pixie cut. A pixie cut is a short hairstyle for women that you would usually see on a stylish woman. If you're a tomboy at heart, or just want to spice things up a bit and don't mind cutting your hair, then you should definitely get a pixie cut! You could lose most of your hair. You may lose most of your hair, but what you get is an easy wash-and-go style, an extra edge to you and many compliments.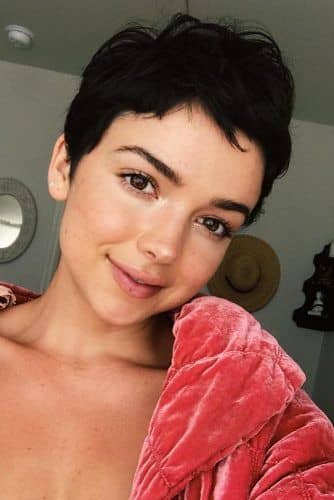 What is a pixie cut?
A pixie cut is a feminine hairstyle with hair that is only one-half inch to three inches long. It might be one line or longer on top and shorter on the side or back. The pixie is practical, attractive, and ideal for many hair types. Pixie haircuts for thick hair have manageable volume and a lot of structure. If you have fine hair, you can also choose the ideal pixie cut to give your short hair more thickness and dimension. Boys' "hairstyles" are not the only modern pixie cut variations. You can try short pixie cuts with curls, asymmetrical retro 'dos, or unique Faux Hawks. You can even brush or comb your hair back. The most trendy short hairstyles today are pixie cuts, both short and long with bangs. For the majority of facial forms, including charming pixies for round faces, there are cute pixie ideas.
When Audrey Hepburn, who had short hair, dressed up for the Roman Holiday movie premiere in the 1950s, the pixie cut gained popularity. Twiggy and supermodel Mia Farrow both used this hairdo in the 1960s. Many famous people nowadays, including Miley Cyrus, Cara Delevingne, Pamela Anderson, and Katy Perry, have experimented with the pixie cut.
The Advantages of Pixie Hairstyles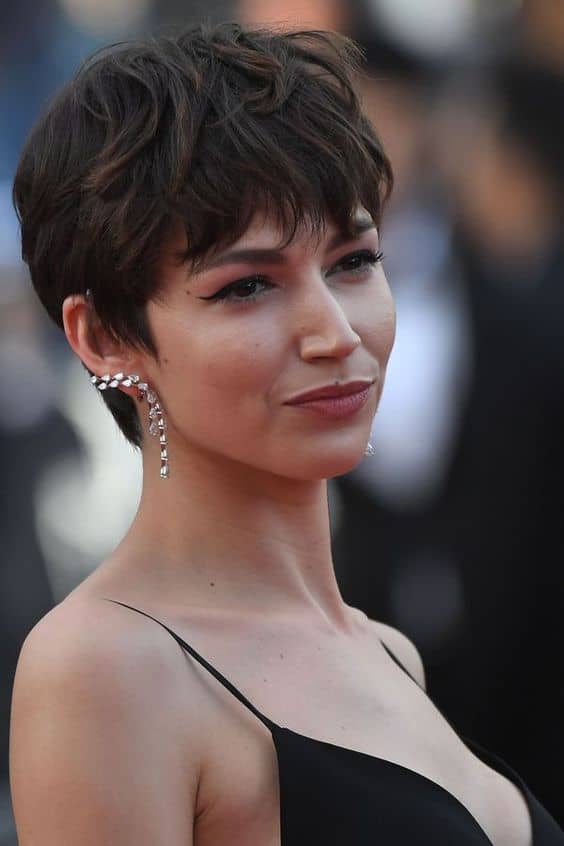 Here are some justifications for picking the pixie cut if you're prepared for a short haircut.
1. Practical: It means less time and money spent on styling.
2. Expressive: Perfectly refines the face and makes the cheekbones stand out.
3. Ideal for conducting hair color experiments: There is less damage to your hair, and your strands regenerate quickly.
Will I Look Good With A Pixie Cut?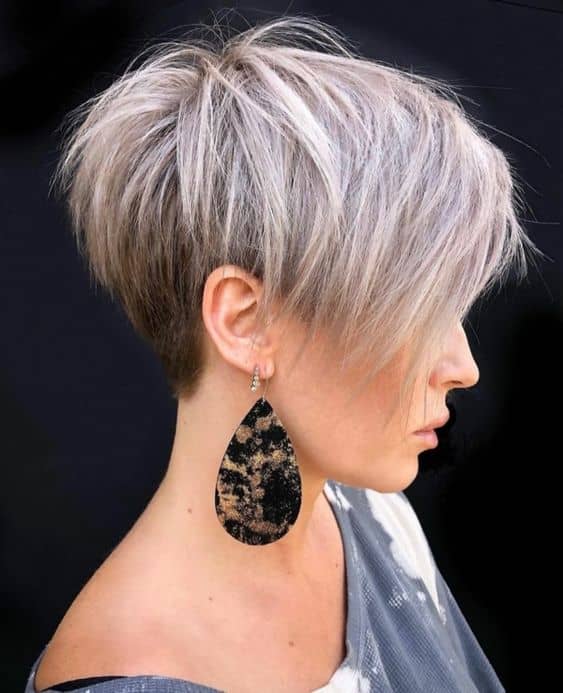 Almost every girl want to see if she can pull off short hair before she completely chops it off. Below we have provided you with a reference that will best help you choose a PIXIE hairstyle based on your head shape and facial features.
Oval: In essence, a pixie cut was developed for an oval face shape because there is no need to balance anything. These customers may wear anything, including textured locks or a very short pixie with a tiny fringe.
Long: The objective for elongated face shapes is to lessen the volume at the top to prevent it from seeming even longer. Choose a fringe length that reaches the eyebrows to balance this form and provide the illusion of a smaller forehead.
Round: With round face forms, it's important to keep the back and sides as short as possible in order to make everything appear longer. Layered locks or asymmetrical bangs are other options for adding texture and movement.
Square: You want to create a pixie that softens the angular lines of the face, and layers will help you do so, just like with round faces.
Heart: For people with a heart-shaped head, long and deep side fringe will highlight the cheekbones, while keeping the length at the back of the head as short as possible to create balance.
Diamond: You're working with angular structures and a slimmer, pointy chin shape for people with diamond face shapes. To balance it all out, highlight the cheekbones while playing with the face lines with an asymmetrical pixie cut and textured locks. The different lengths will help break up the face's strong contour.
What Should I Know Before Getting a Pixie Cut?
Some individuals may inquire as to what they ought to be aware of prior to obtaining such a drastic trim. Here are some essential elements to mention:
Shampoo and conditioner won't run out as quickly.
Your hair will dry in just under two minutes.
Be assured that people will respond strongly, both positively and negatively.
You'll have more frequent appointments for haircuts.
It takes time to grow it out, so be patient.
Sometimes the bedhead will be ridiculous.
You might have to re-learn how to style your hair.
There will be times when you genuinely long for your longer hair.
You might think your style or makeup needs to be more intense to go with your new haircut.
There won't be many tangles for you to brush out.
If you decide to get a pixie cut, be sure you are prepared for a huge change because it takes some getting used to.
Comment