Everything You Need To Know About Twist Braids
Aug 25,2023 | lya
Twist braid is a neat and tidy hairstyle, which demonstrates beauty and style. This trendy hairstyle will make you stand out in a crowd and impress your fellow sisters. There are many wonderful methods of styling twist braids, and i will introduce to you about the best twist braid styles that can be worn every day as well as for unique events. If you're wondering whether twist braids will match you, first ask yourself if your hair is curly and excessively long? If your answer is yes, you may desire to try experimenting with these fashionable twist braid hairstyle.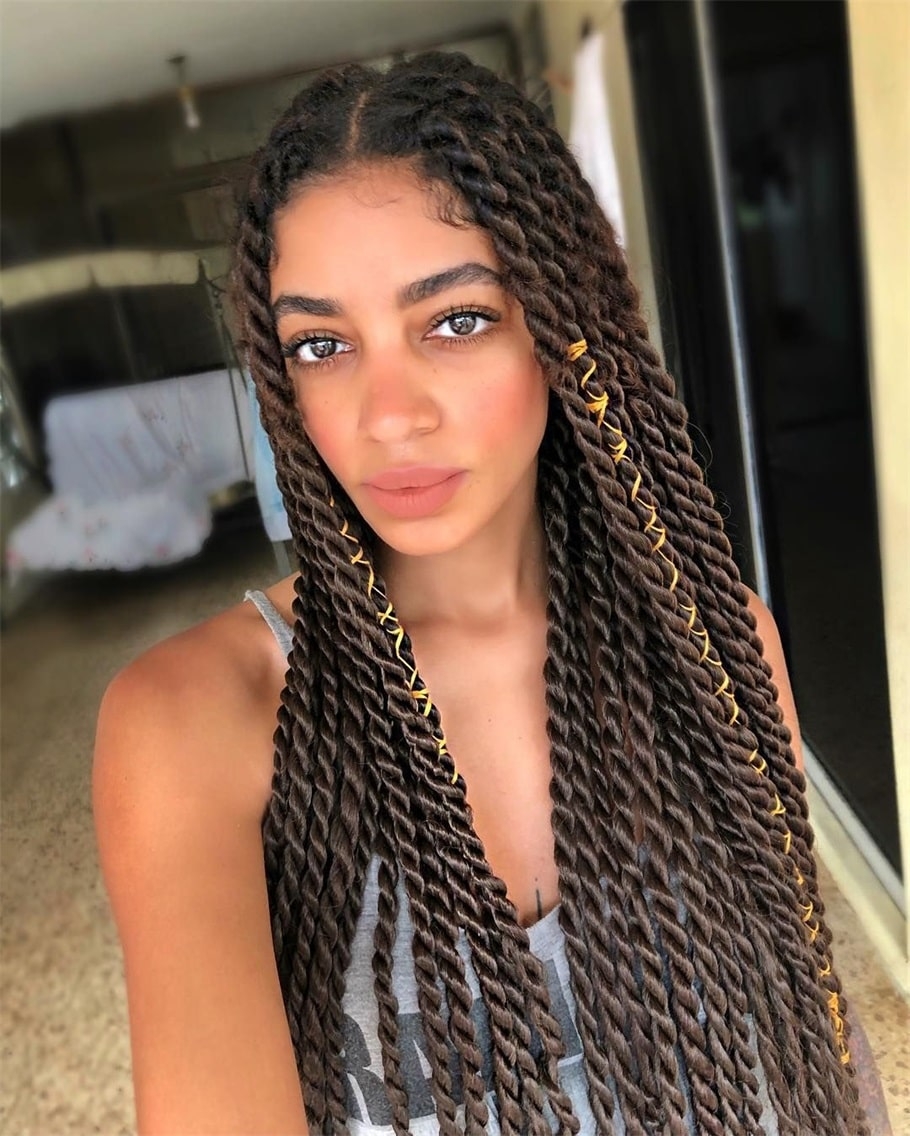 I. Short twist braids and long twist braids, how to choose?
This all-rounded hairstyle is both elegant and versatile. Twist braids look elegant on women of all ages. Among the advantages of twist braid is that it does not need a great deal of hair styling items to look flawless. Twist braids are one of the most popular black hairstyles among both ladies and gentlemen. Whether you have long or short hair, twist braids brighten a fusion of pattern and elegance for your daily look. So if you're somebody who isn't sure of what hairstyle fits you, and you don't know how to choose short twist braids and long twist braid, here are some motivating concepts and tips that I guarantee will persuade you to pick twist braids as your next choice.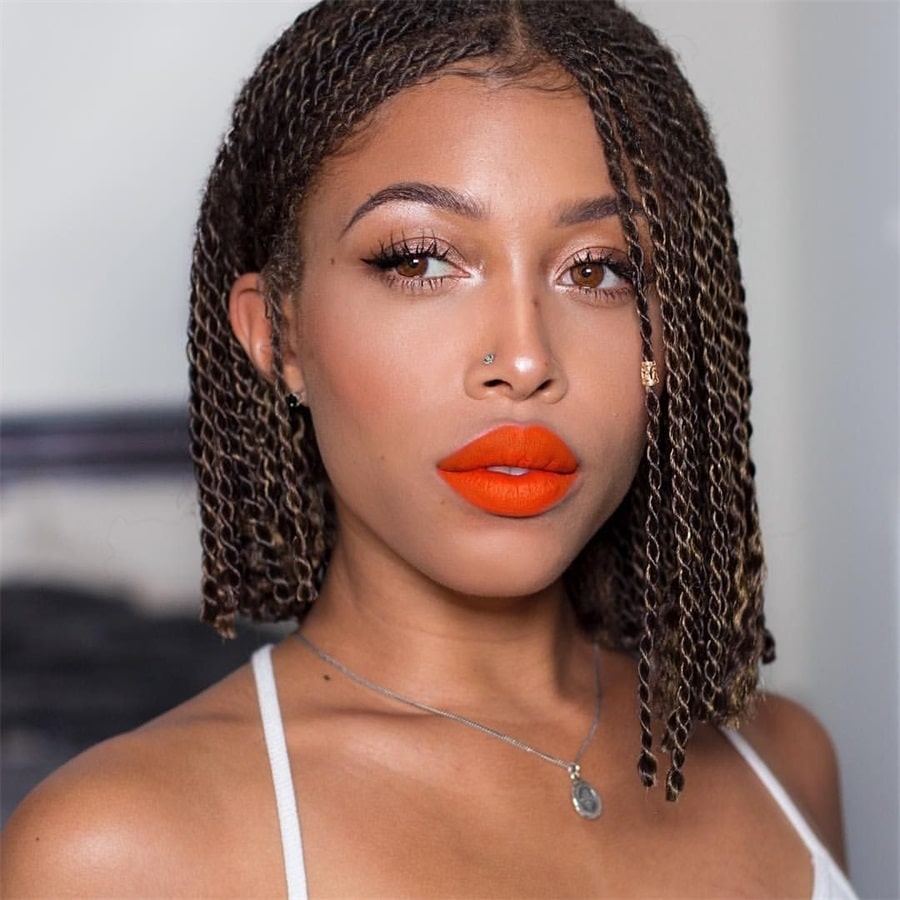 1. Short twist braids
Twist braids are among the most popular African hairstyles among black women. By integrating twists, you will be able to extend your natural hair roots while safeguarding your locks all at the same time. For those with short hair, twist braids are very easy to attain and can last approximately 10 weeks when maintained properly.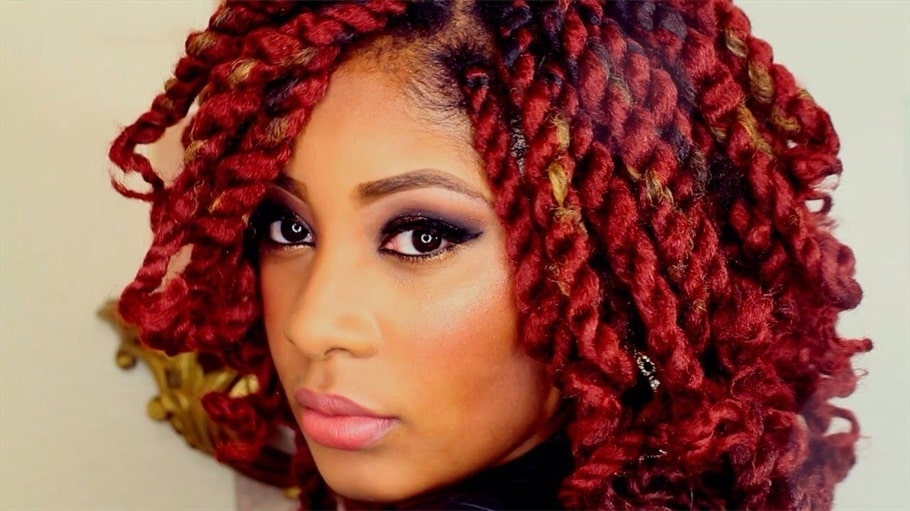 It's also clear that twist braids look amazing on short bob hairstyle, so there's no excuse if you have truly short hair! You can also try out among our favorite appearances, the half up half down bun which is very simple to develop. Collect the top part of your hair and make a ponytail then wrap it around to accomplish a small bun. By using hairpins to protect it. Just because your hair is short, doesn't imply you can't flaunt a wonderful hairstyle.
2. Long twist braids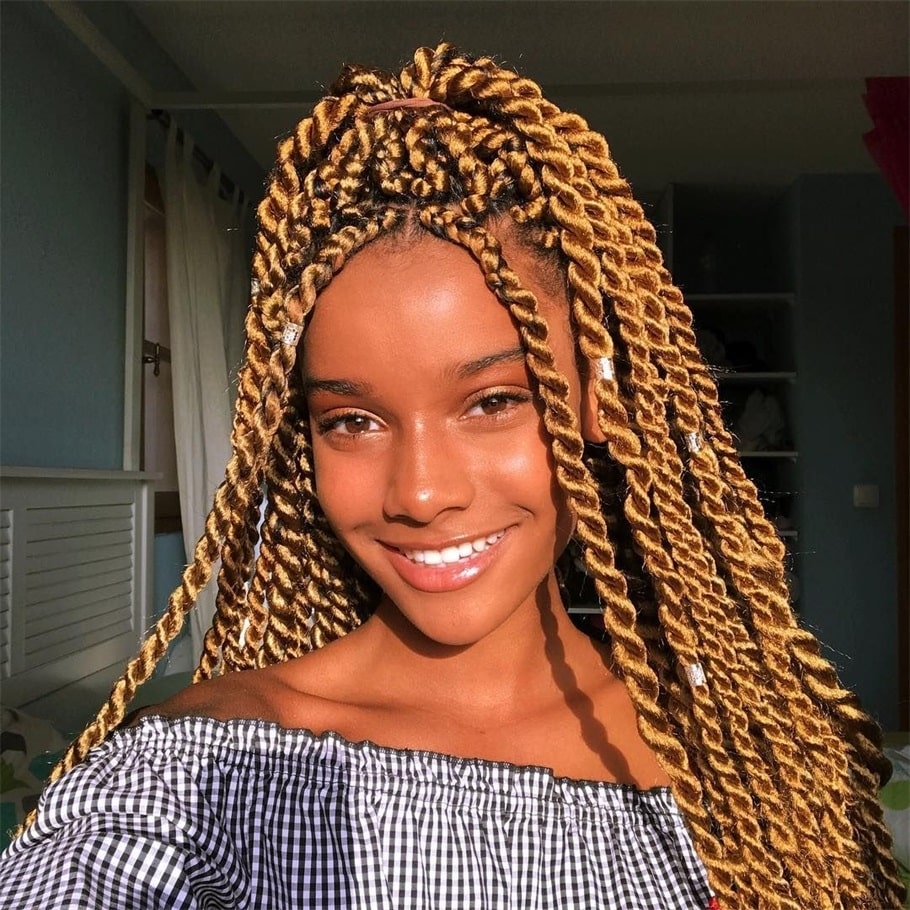 Twist braids are a versatile hairstyle that can safeguard your natural hair versus damage. Wearing twist braids can encourage healthy hair growth while rocking a long, voluptuous hairdo. If you have long, luscious locks, then twist braids are a best coiffure for you to decorate. You can play around with untidy high buns, top knot double buns, or a flirty side-sweep hairdo. With long twist braids, you can produce fantastic styles that can be used for daily casual appearances in addition to sophisticated unique occasions.
II. How to do twist braids?
Twist braids are a type of hairstyle typically used by ladies who have curly hair. You can likewise consider it as a protective hairstyle since it can secure your own natural hair underneath the braids. Today most women include hair extensions to provide a fuller more curlier appearance.
1. Wash and care you hair
Wash your hair and scalp to make sure you are rid of dirt, item residue, and accumulation. You might use clarifying shampoo initially, followed by a deep conditioner.
2. Use cream and oil
Considering that the braids will last you up to 10 weeks, it is best to use moisturizing cream and hair oil. This way the cream will keep your hair hydrated while the oil locks in the wetness. After this, let your hair dry naturally.
3. Divide your hair into sections
In order to get an easy appearance, divide your locks into 8 sections. You can create four areas in front and another four areas at the back of your head. You will need to divide more or fewer areas if you want more or less braids. Each section counts as one braid.
4. Connect hair extensions
Link the hair extensions by carrying out standard braiding. By braiding the synthetic hair extensions with your own hair, you will have the ability to achieve a fuller, longer look.
5. Start braiding
At the beginning, by braiding your hair and consisting of two hairs of the hair extensions. Then cover your own hair over the extensions and return to the center position. Keep a tight hold so that you can continue braiding your hair.
6. Twist your hair around the hair extensions
When you are one inch to the end, twist your hair around one hair of hair extension (so that you have two pieces) then continue twisting till you reach the end.
7. Seal the hair
Seal completions of your hair by rubbing them with your fingers, then duplicate the procedure until you complete all the twists.
Twist braids can give you a chic and funky look in addition to being an amazing alternative design for your natural curls. This basic hairstyle can be included with some bold makeup, to actually enhance your look, which will make you up for any occasion and still work as a casual style even when you're just using denims.
Comment