Old Hollywood–Inspired Wedding Hairstyle
Oct 15,2023 | Bailee
Hollywood-inspired weddings are the hallmark of flamboyance, pomp and fabulousness. The style is timeless, and the wedding theme continues with everything from decadent makeup to art deco and more. A major focal point is old-fashioned Hollywood wedding hairstyles, including sleek curls, slicked-back finger waves or classic rolled-up styles. Pair them with vintage and retro-inspired headpieces, clips, pins, crowns and more, and you're sure to be the center of attention.
Are you a huge fan of vintage? Still looking for the ideal "vintage wedding hairstyle" for your special day? If so! We have the ideal 10 vintage gorgeous wedding hairstyles to share with you today. We've gathered below some of the best hairstyles that have stood the test of time for your old-fashioned Hollywood style wedding.
01 Sweet and Soft
Old Hollywood Wavy Wedding Hairstyles are perfect for all lengths of hair. This hairstyle is easy to create in a variety of sophisticated shades. Simply make a deep side part, flatten the hair and add your hair product. Then smooth it out with pliers or a straightening iron. Use your large curling iron to curl the hair around your face and clip the curls up. Curl the rest of your hair in one direction and finish with volume spray. Use a comb to wave your vintage curls, then curl the front to your preferred height.
02 Bejeweled Barrette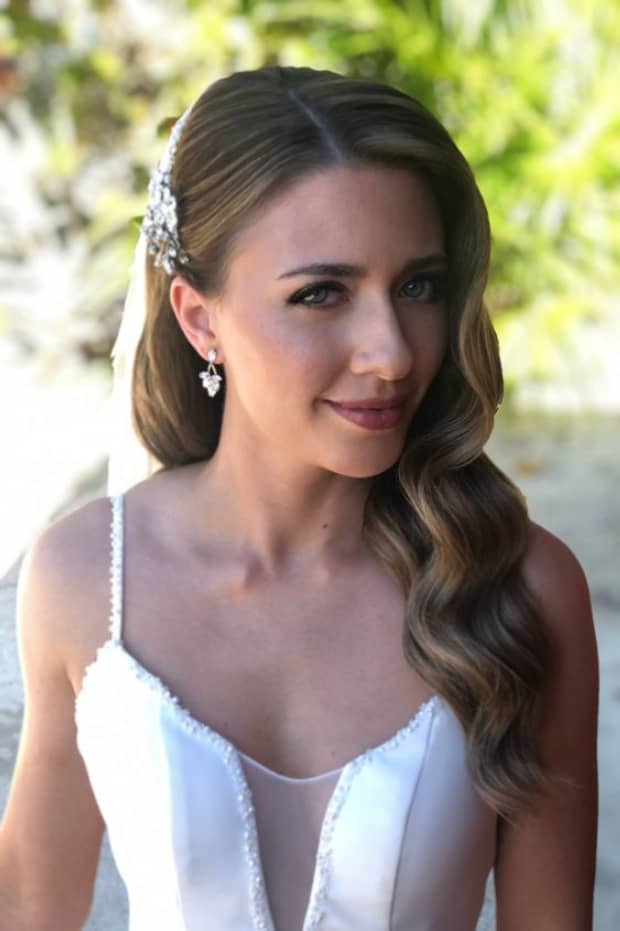 Adding a statement barrette or hairpiece to your glamorous waves will instantly transform you into Hollywood royalty. The deep side part adds drama to this silver screen-ready look.
03 Shiny Headband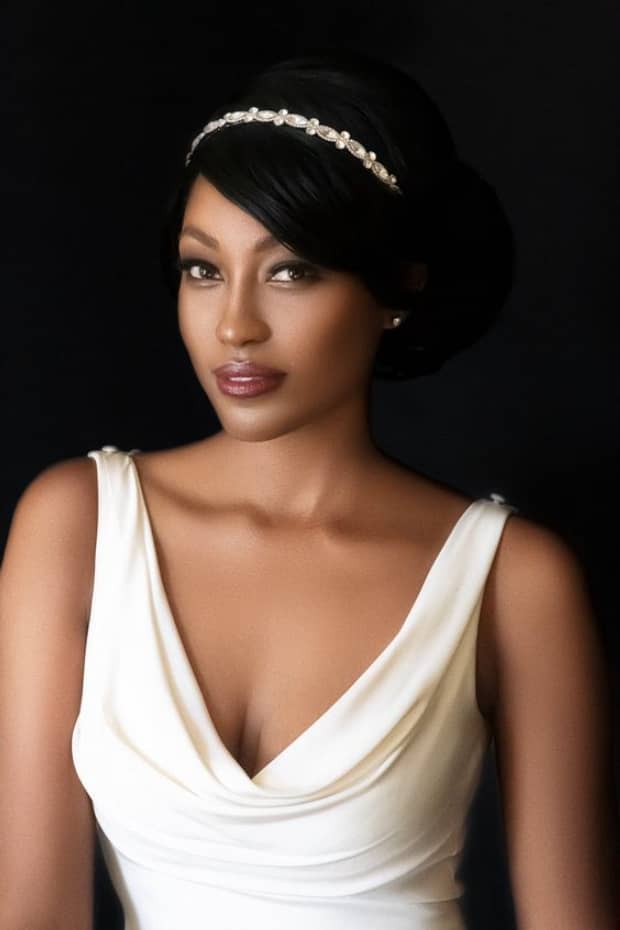 With the addition of this jeweled headband atop loose, big waves, modern meets old Hollywood. This classic style is elevated by a sleek middle part and crown teasing.
04 Roaring '20's Curls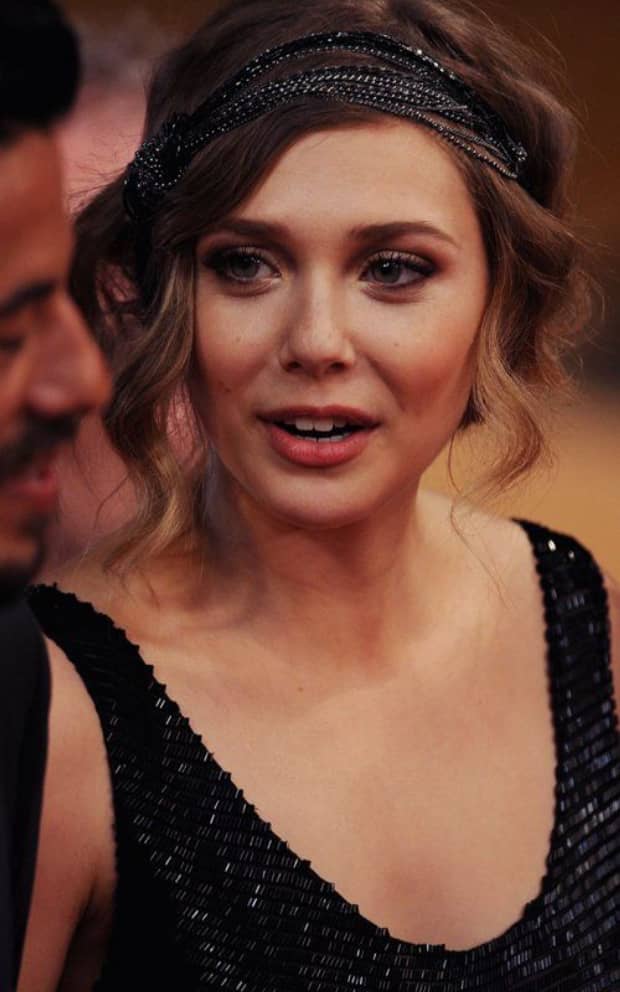 This bride's barrel curls are brushed out and full of body, giving her a decidedly retro look. Red lips look fantastic with this ultra-glam look.
05 Short and Elegant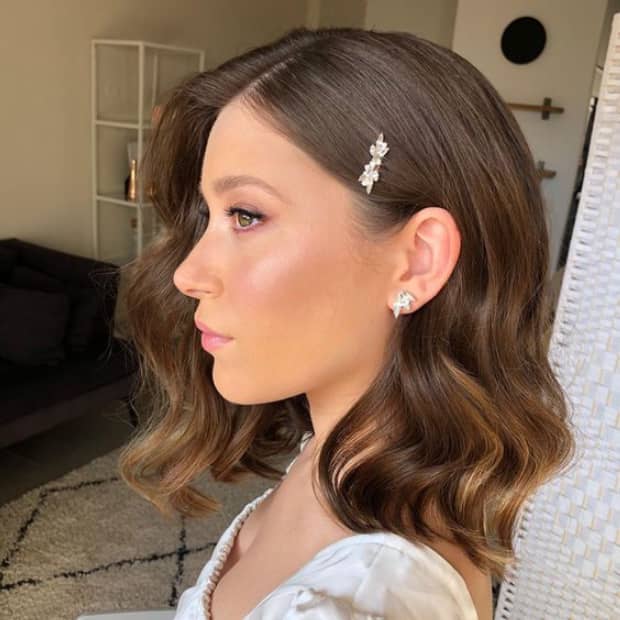 During the 1920s and 1930s, short, cropped hairstyles with tight S-shaped curls were popular. This short curled bob has a lovely vintage look that goes well with a dark red lip.Old Hollywood wedding hairstyles don't care about length, because there is something for everyone. So if you're not in the Rapunzel league, these short Old Hollywood hairstyles for wedding styles will suit you. Secure your hair on one side and decorate it with shiny bobby pins to create a softer look. You can also opt for a twisted bun, especially if you have locs. Keep the bun asymmetrical to bring a fresh look. You can also choose to layer your hair into curls and finish with bangs. We love voluminous curly tops with flat sides and vintage curls with dazzling headbands. Girls with short hair can also wear loose and messy buns or chignons, half curls, blunt ends or side swept waves. Braids were also part of the trade from Holland to France, Fishtail and Greece.
06 Vintage Volume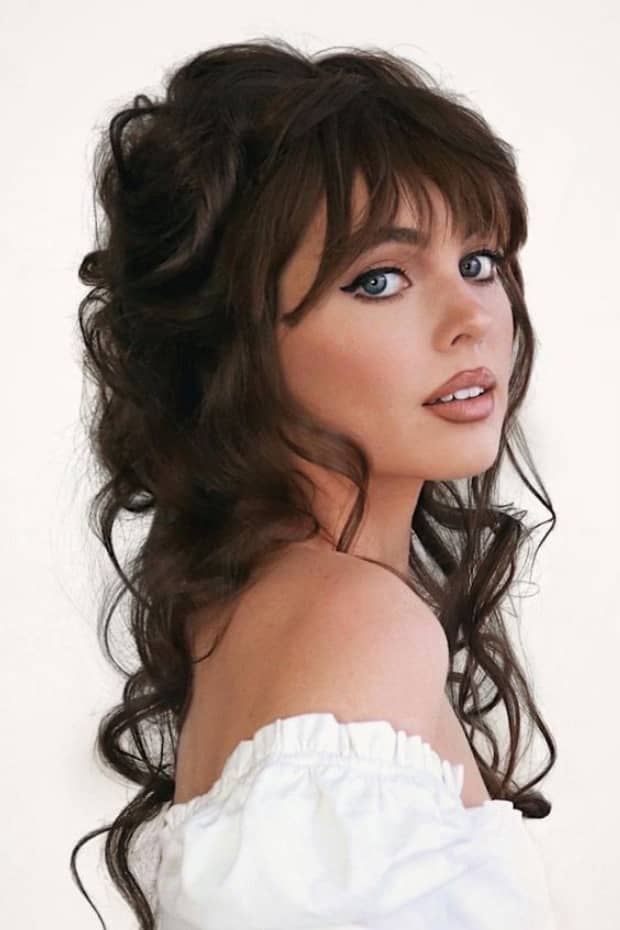 With this vintage half-up, half-down look, you can channel the glamour of bygone eras. The eye-catching volume at the back of the hair adds to the allure, while face-framing fringe bangs reminiscent of '60s silver screen starlets add structure and balance.
07 Desirable S-Waves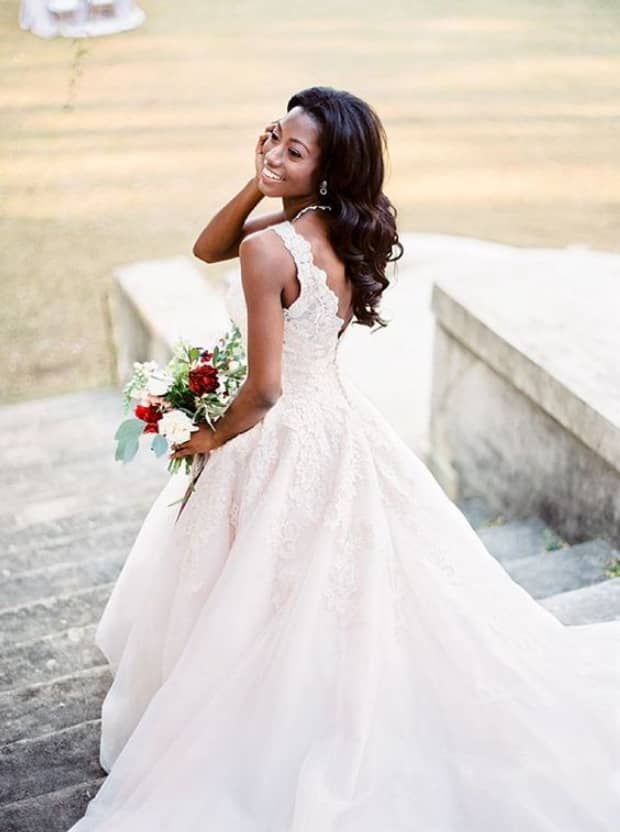 These vintage S-waves remind us of Veronica Lake in the 1940s. Don't skimp on the hairspray for a vintage look that lasts all night. During and after styling, use a generous amount of a high-hold hairspray to set the curls.
08 Glamour of Old Hollywood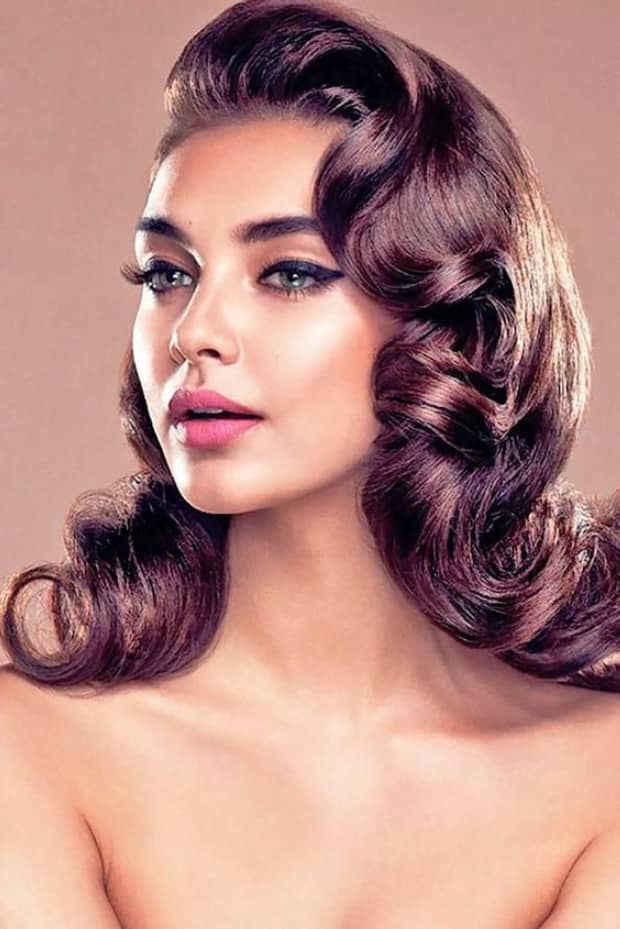 We don't know what does scream old Hollywood glamour more than this look! The smooth and shiny waves exemplify vintage elegance. Modernize this traditional look by layering a loose, textured wave over a tight curl.
09Vintage updo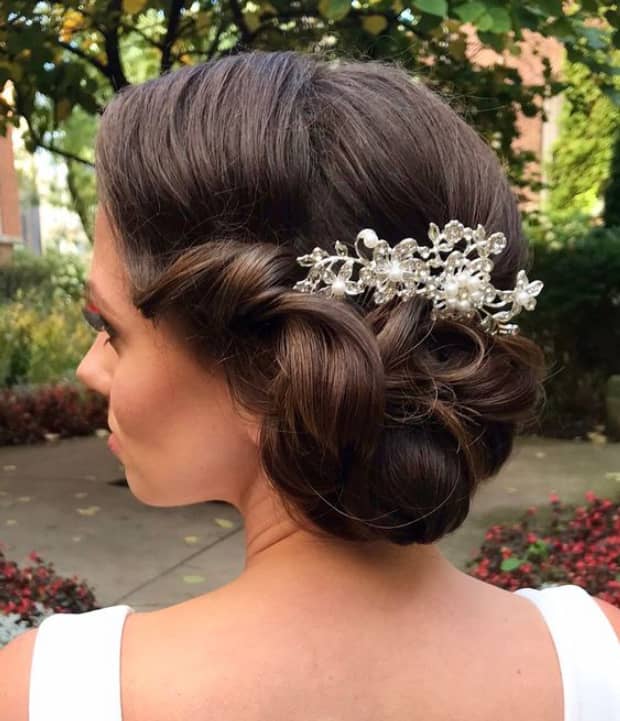 Old Hollywood wedding hair buns are timelessly elegant and classically stylish for any wedding. updos are available for long and medium length hair as well as short shoulder length hair. You can choose from a finger wave bun with dangling studded earrings or a top bun with a sparkling tiara. This perfectly polished low bun is enhanced by a birdcage veil. Embrace the era's understated elegance by keeping the rest of your accessories simple and allowing the vintage veil to be the focal point of your ensemble. You can also consider the Victorian test, curly and twisted top bun, top knot or low bun. We also love messy waves with locks and shiny wigs. You can also dig the vintage-inspired curly side bun, which is both fresh and traditional. Or wear waves adorned with beads, flowers and greenery.
10 Bardot-Inspired Bangs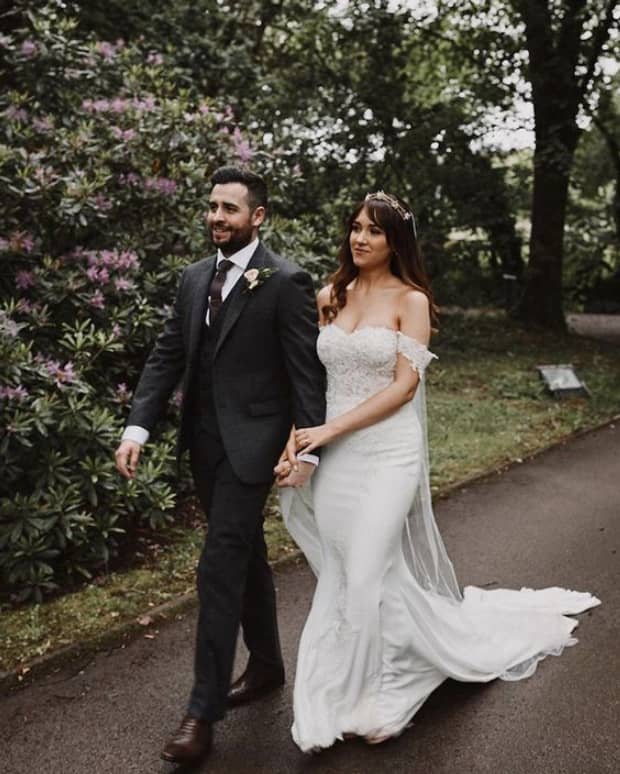 Blonde beauty Curtain bangs were made famous by Brigitte Bardot in the 1960s and have remained a red carpet staple ever since. Wear your hair slick straight and pin half of it up and out of your face to modernize this cool girl 'do. The finished look strikes the ideal balance of casual and undeniably chic.
Do Hollywood waves last?
Absolutely Hollywood waves can last all night, but hair prep, as well as hair thickness and length, play a big role. Fine hair and very long hair can be difficult to keep styled. Prepping the hair with moose and curling it is always the best option.
Do you require hair extensions to achieve Hollywood waves?
Without hair extensions, you can achieve Hollywood waves, but they may not last as long depending on your hair type.
Do Hollywood waves last the entire day?
Hollywood waves are also known to last all day. Your hairstylist will use a light hairspray to keep it in place, but you won't have to worry about any falling updo dramas, so you can really let loose on the dance floor!
Comment