How Many Packs Of Freetress Water Wave Do I Need?
Aug 25,2023 | lya
When the Freetress hair water wave to be the best-selling product in the market, you have never heard the word of "Freetress". What a pity! Because of its wonderful appearance and simple maintenance skill, Freetress water wave hair become more and more popular among African American girls all over the world. If this is really the first time you have heard the word, don't miss this article, which is customized for you.
I. What is Freetress hair?
Freetress is made from specially developed fibers that have a similar to human hair. There in no doubt that Freetress water wave hair is one of the highest quality synthetic hair in the world. Because it has the sheen of human hair, it is by far the most possible and long-lasting synthetic hair product.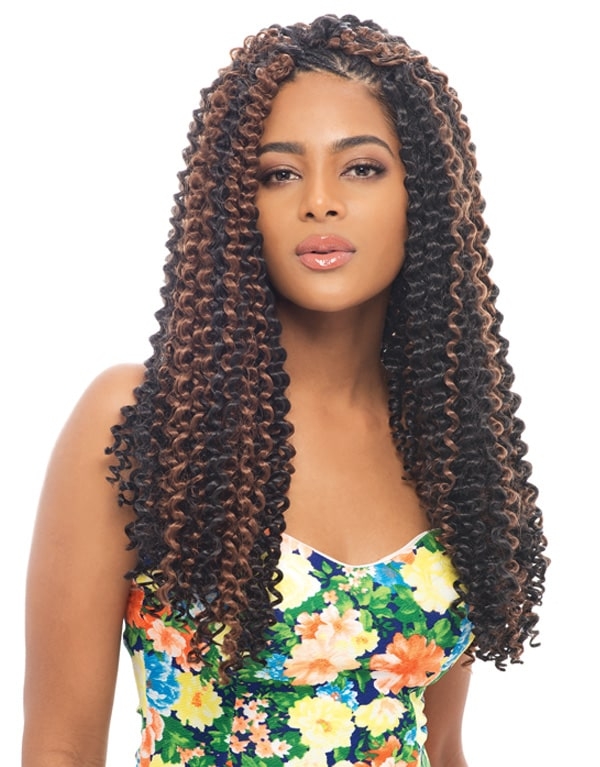 II. Why choose water wave Freetress hair?
1. High quality and beautiful appearance
Freetress water wave hair can give you a wonderful wavy pattern. And best of all, it's also shinier and more natural. And the whole thing looks fuller. Almost anyone can use it to achieve any desired look. Freetress water wave hair is great for adding volume and giving your look a fresh feel. If you have the less hair volume, the water wave Freetress hair is your best choice.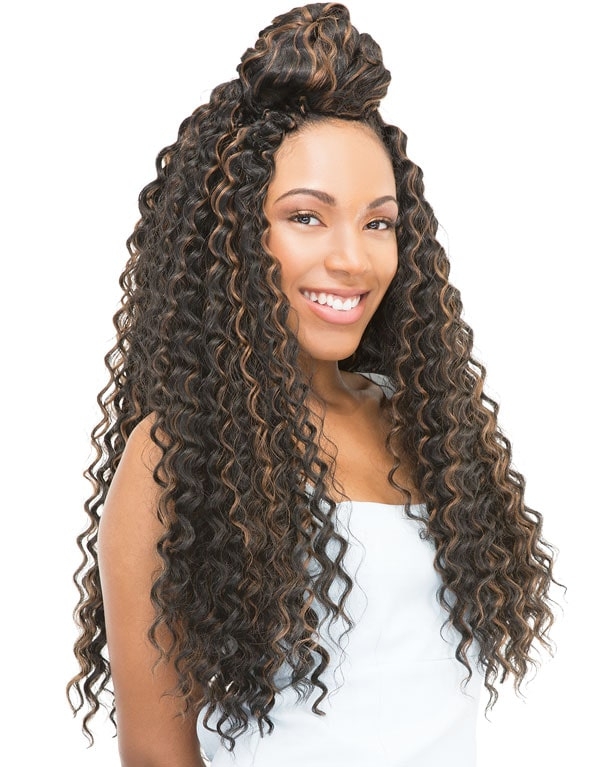 2. Best longevity
Why there are many girls would like to choose Freetress water wave hair? One of the reason is it has the best longevity. This texture is your tropical resort in the form of loose, carefree curls. Another amazing point about Freetress water wave hair is that the longer you wear it, the better it looks.
3. Easy maintenance and styling
Freetress water wave hair is a versatile hair option that is very easy to style and color, so you can create it in any style you want. Of course, the red and pink Freetress water wave has gained the attention from many famous people. This affordable primary hair is very easy to accept and keep in style. As a result, you'll spend less time organizing and more time enjoying your new hairstyle.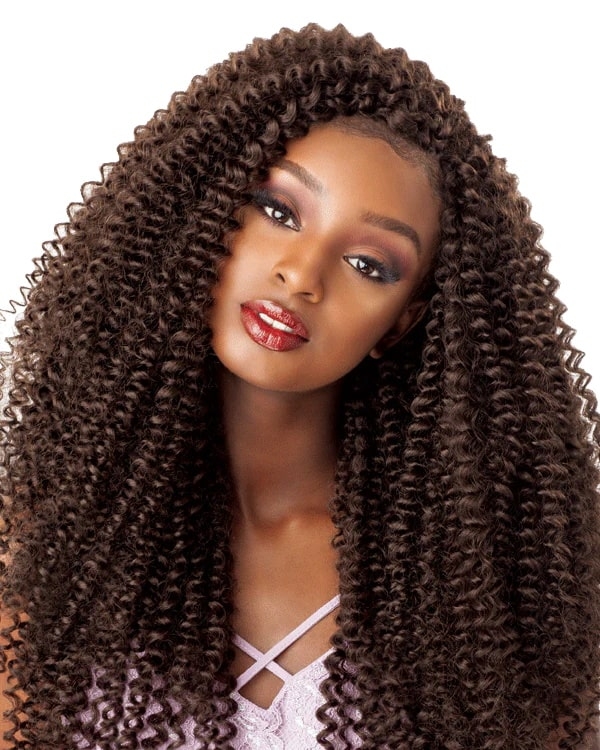 4. Natural and beautiful hair ends
Water wave Freetress hair has a very thick, soft and luxurious texture, and this type of hair can require fewer bundles to give a strong, full appearance. It gives more fullness at the roots and thins at the ends for a more natural or realistic look.
III. How many packs of Freetress water wave do I need?
In general, if you need the Freetress water wave crochet hair, you'll need at least 8 packs, maybe more, depending on how thick you want it to be.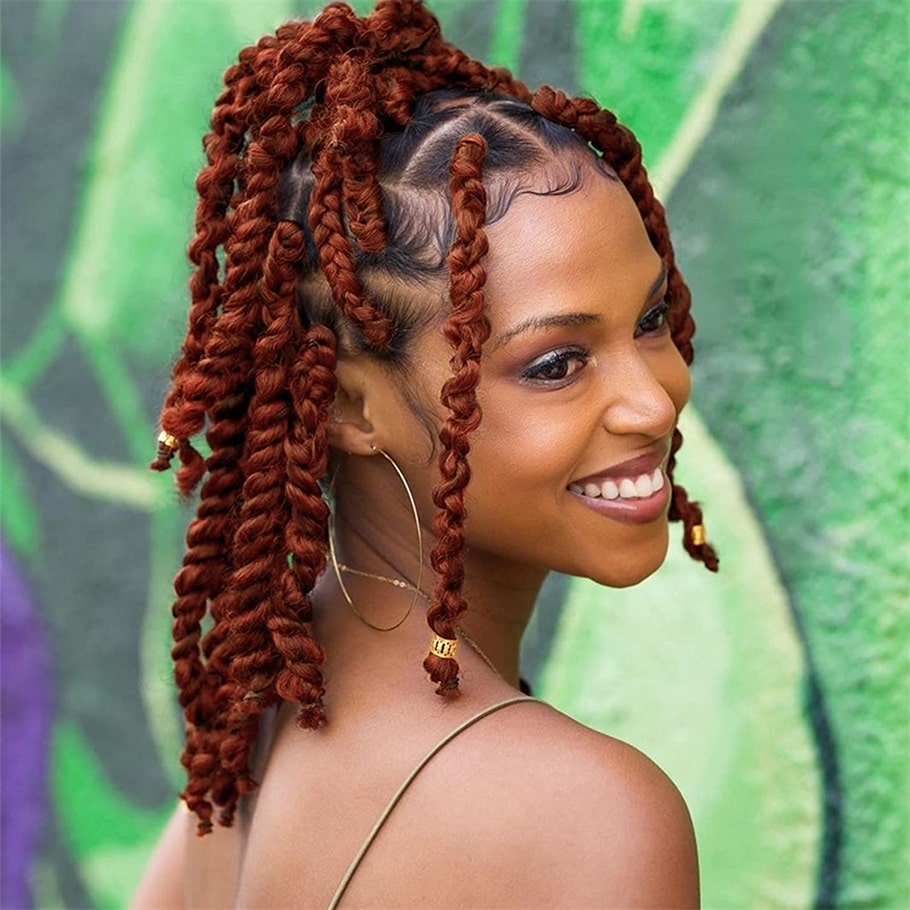 If you need to use it to create a Freetress water wave hair butterfly locs, you'll need at least 6-8 waves to achieve this protective hairstyle. The hair packet you need depends on how plump and long you want your butterfly locs to be. As a general rule, 8 packs is definitely enough for any hairstyle.
IV. How To maintain water wave Freetress?
1. Hair care regularly
Don't forget to give your Freetress hair a deep condition every 2 weeks. This is to provide nutrients to the hair so that it stays in good condition and doesn't feel dry easily. In this way, you won't have any problems with knotting and falling off.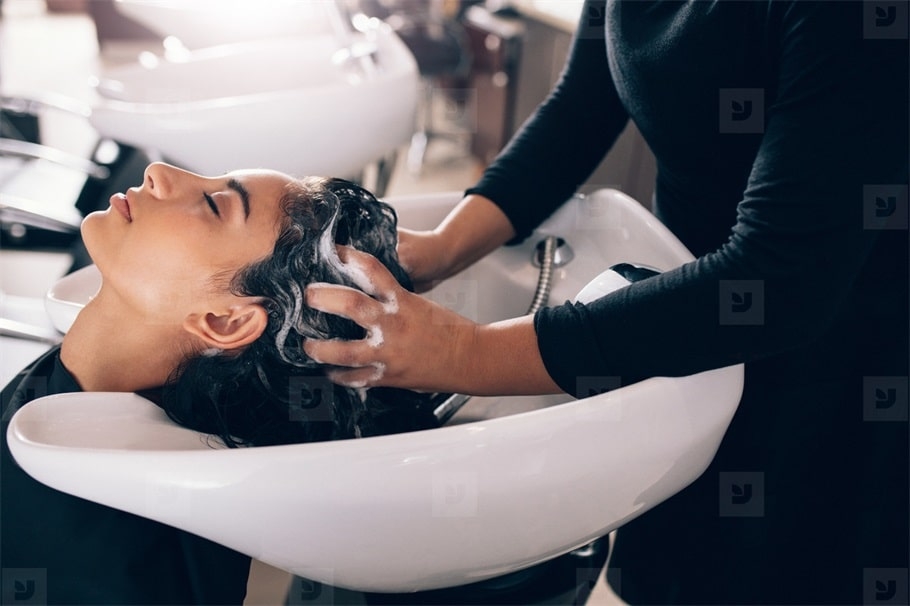 2. Wrap your weave
If you don't want to wake up in the morning with a messy head of hair, wrapping your woven hair can be a great solution. This is a very convenient method to avoid damage and breakage of woven hair.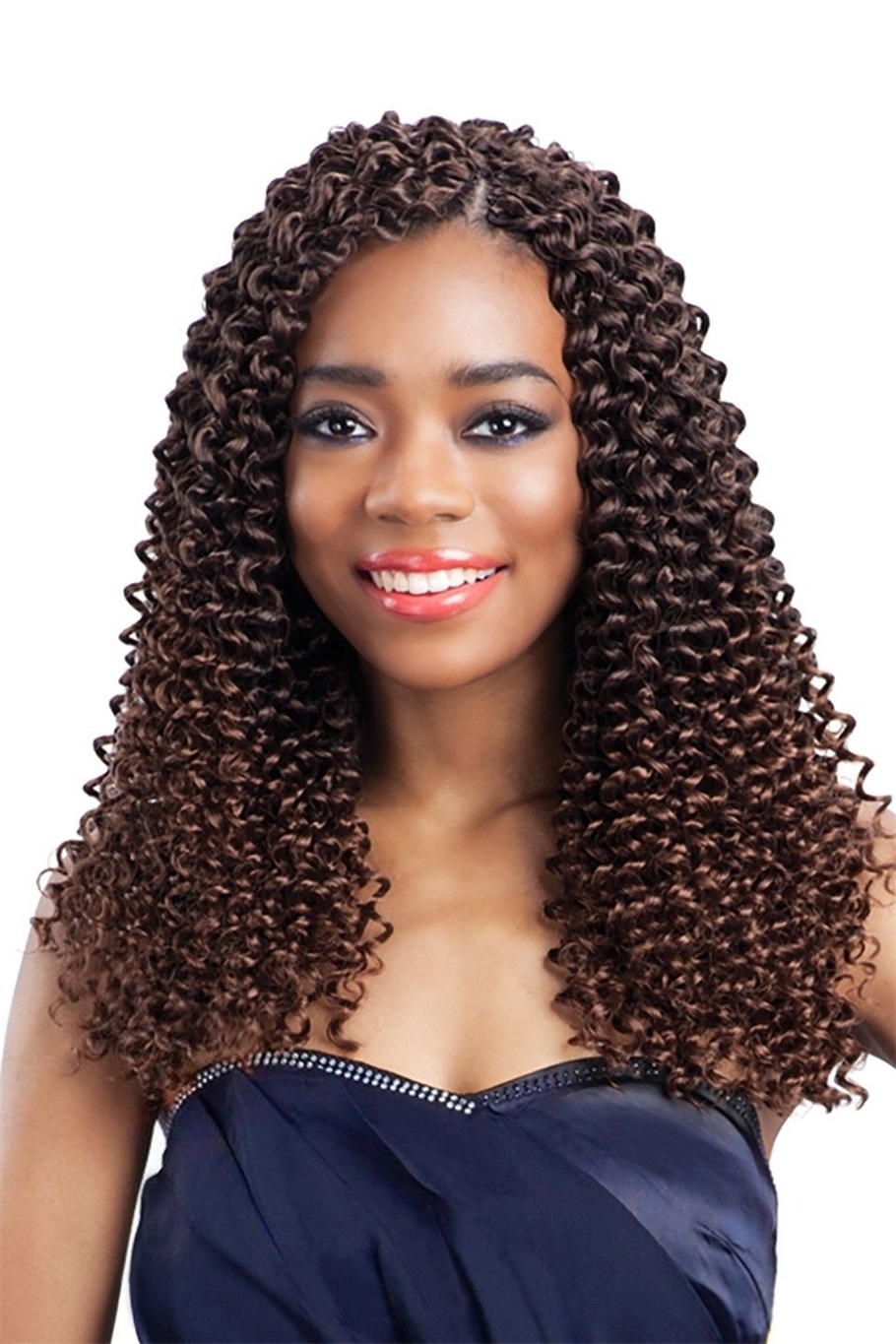 3. Avoid hot styling your hair
You are best not to use hair styling on your Freetress water wave hair, such as straightening or curling. If you must do it, use a thermal spray and a medium-low temperature. You can choose the perfect Freetress water wave hair colors, avoid recoloring your hair.
4. Use a wide-toothed comb
Use your fingers to undo your Freetress water wave completely, from the tips to the top, starting at the roots which may cause a break, then use a large comb. You can use a paddle comb to smooth your hair and style it as needed.
5. Wash your hair properly
Keep the water wave hair clean at all times. Dirty hair will knot, sweat will accumulate. Wash your hair once a week. Use cool or warm water to clean the water wave Freetress hair. Place your hair in the water from the tips to the top, if possible, wash it with your fingers without rubbing or wiggling it. Hang the water wave in a well-ventilated area until they dry. Let your beautiful hair dry completely in the air.
To keep your Freetress water wave hair in good condition, you must treat your bundles as if it were your natural hair. The more you care, the better it will be.
At Donmily, water wave hair is a very popular hairstyle that women like for many reasons. However, you can also choose the Freeterss water wave hair wig. It has the best texture, and you can feel its lightness and elasticity in your hand, as if it's bouncing in your hand. I hope you can have this hair style to show everyone your eternal beauty.
Comment