Ⅰ. What does pink hair symbolize?
Pink is a color that no girl can resist, we all grew up with Barbie dolls, and all kinds of accessories are full of pink elements. Pink is a happy color, a shade that makes you feel light and bright, with a touch of little girl innocence. pink hair can make you feel like you have a whole new hair color, and there seems to be a part of the psychological reason why people like this color. Many people say that pink is a comforting color in today's busy society, pink symbolizes calmness because it is not as stark and boisterous as yellow and orange, pink hair symbolizes tenderness, sweetness, happiness, cuteness, gentleness, etc. Pink is full of romance and love, and many women are increasingly fond of pink as a symbolic color of female strength, which can inspire It can inspire divine feminism in all of us.
Ⅱ. Do celebrities love pink hair?
The answer is absolutely yes because many celebrities love pink hair! We can analyze how to match and style pink hair from many of their photos, so let's take a look at some examples.
1. Rihanna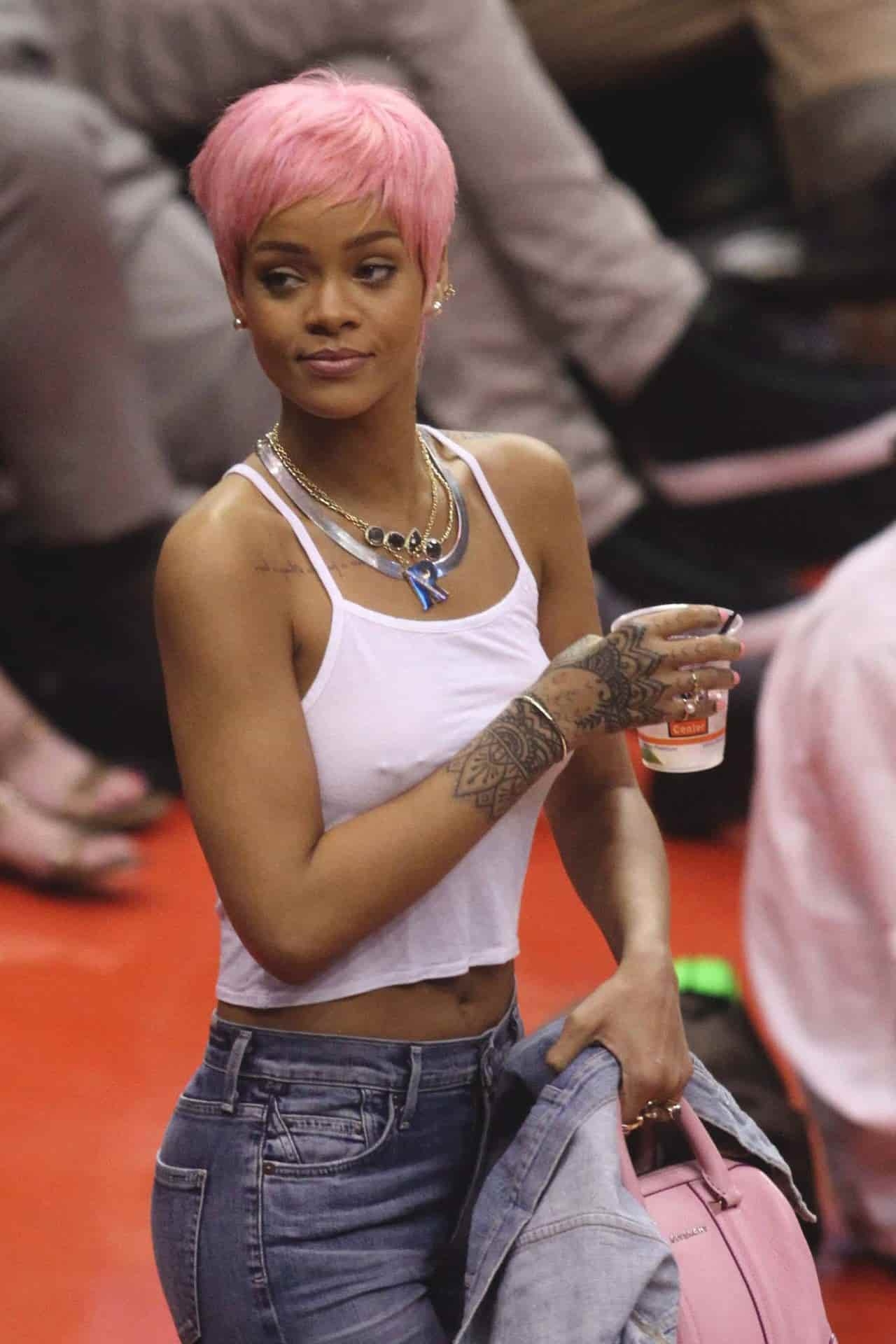 Rihanna is a fashion trendsetter, right? Whether it's attending a fashionable ceremony or simply going out to watch a football game, Rihanna's appearance attracts a lot of attention and generates a lot of buzzes. People pay attention to her every look and style, and Rihanna is admired for almost every look that suits her perfectly, whether it's trying a new hair color or wearing a bold and new outfit that seems to be tailor-made for her. Rihanna broke the limitation that African-American girls are not suitable for pink hair. She adopted a pixie haircut with a novelty pink color to attend the basketball game and looked full of energy. For the overall look, she chose a simple denim suit, a white halter top with the right fit, with a pink bag and hair color echoing each other, Rihanna is really beautiful!
2. Dua Lipa

Dua Lipa has posted photos of herself preparing to dye her pink hair on her social networking software, and she has been regarded as the leader of new trendy hair colors, as early as in her album styling she has tried skunk hair and another novel hair color, and this time the attempt of pink hair is also different, she took the dark roots coloring method. This time the pink hair is also different, she took the dark roots coloring method, with only the top layer of hair dyed pink while the bottom layer of hair still remains the original black hair color, looking more Y2K trendy sense.
3. Hayley Bieber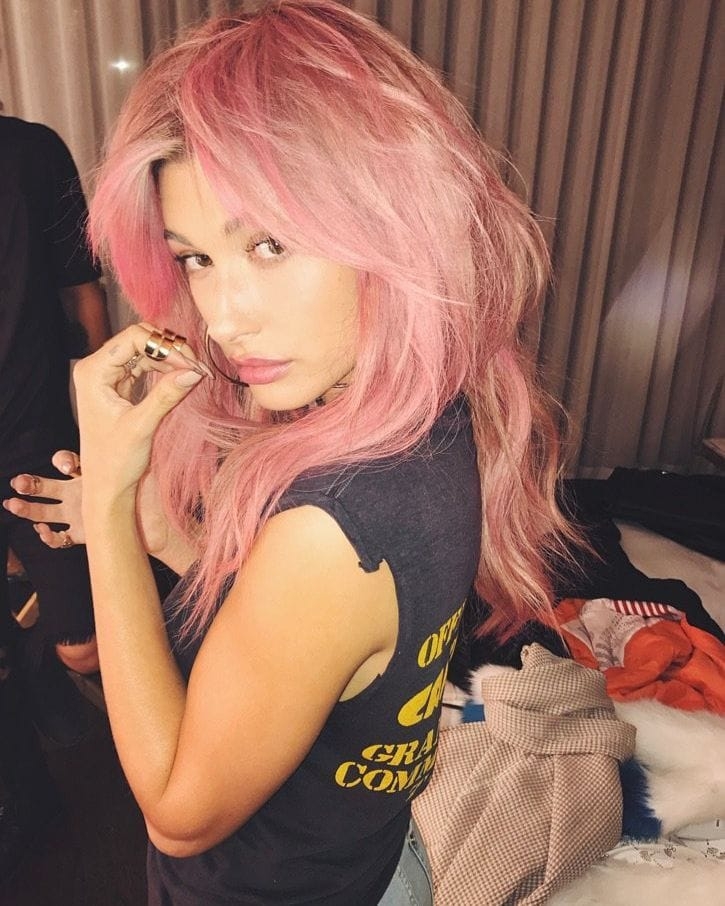 Pink hair on Hayley Bieber's body is very suitable, probably because her face shape is not the traditional aesthetics of the beautiful goose egg face, but the relatively very angular face, so the face shape looks very high class. The pink hair she tried was not a pixie haircut like Rihanna's but a shag hairstyle, which is more suitable for her face shape. The delicate hairstyle reveals a hint of casualness and laziness, which better softens her facial contours and features and gives her a warm and bright feeling.
4. Katy Perry & Rita Ora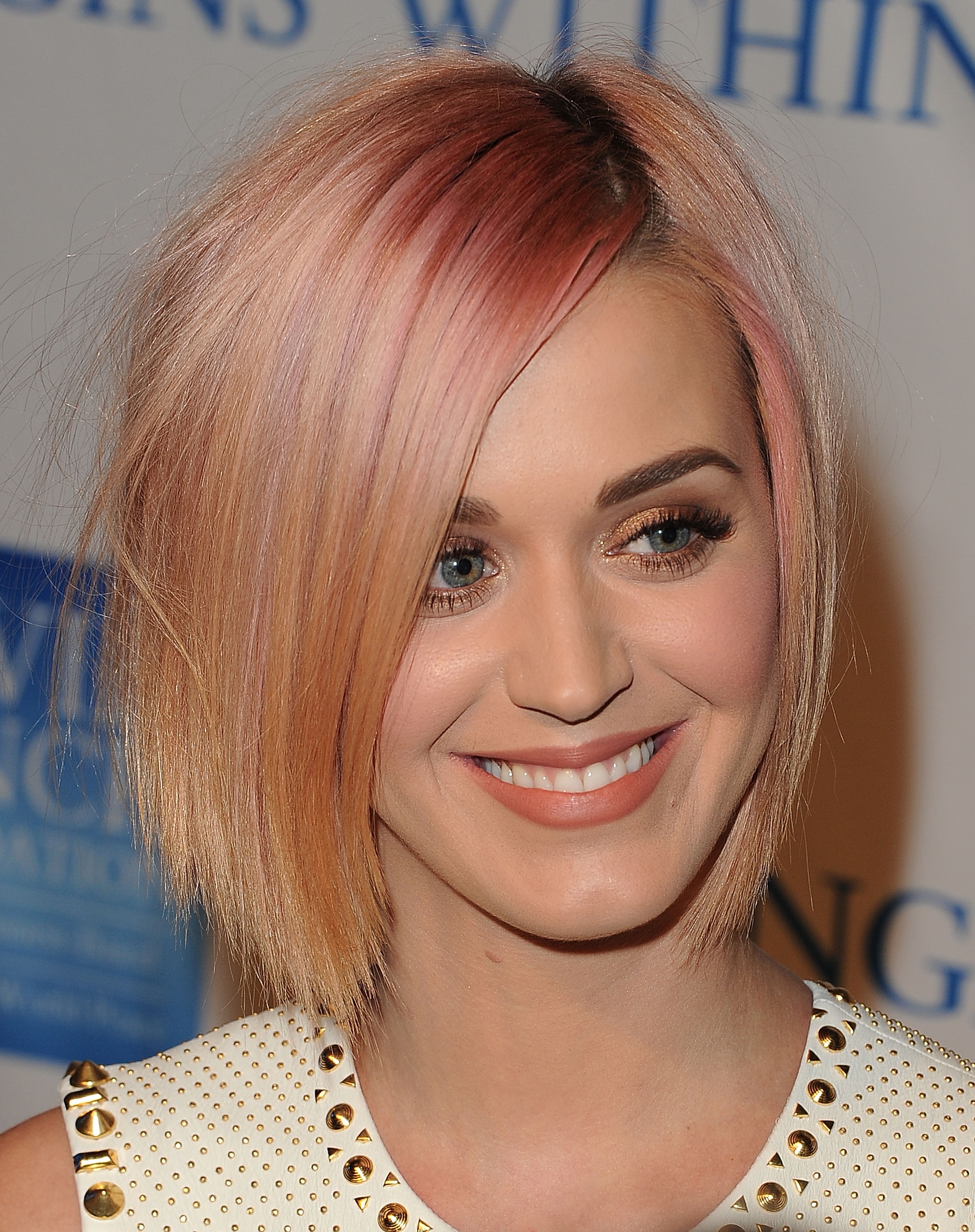 Rita Ora, who has long liked to attend with blonde hair, tried pink hair once in a while and the overall look looks very unique and adds a few novelties. The reason why these two actresses are put together is that the pink hair they try is a bob haircut, bob hair is very inclusive and can make you look visually younger by several years. The bob haircut is very inclusive and can make you look visually younger by several years, and it can also go well with some of your dresses, and with pink hair, you will be the brightest presence in the crowd.
Ⅲ. How to get pink hair?
1. First of all, you can certainly consider going to the hairdresser to dye your hair pink, if your native hair is dark brown, then you definitely need to bleach your hair first and then dye it pink. If your natural hair is lighter blonde then you can dye it pink without bleaching it, this is an excellent way to change your hairstyle and make it look as vibrant as bright pink, but you need to find a professional hairdresser to completely bleach and treat the natural pigment in your hair before dyeing to make the pink look more natural.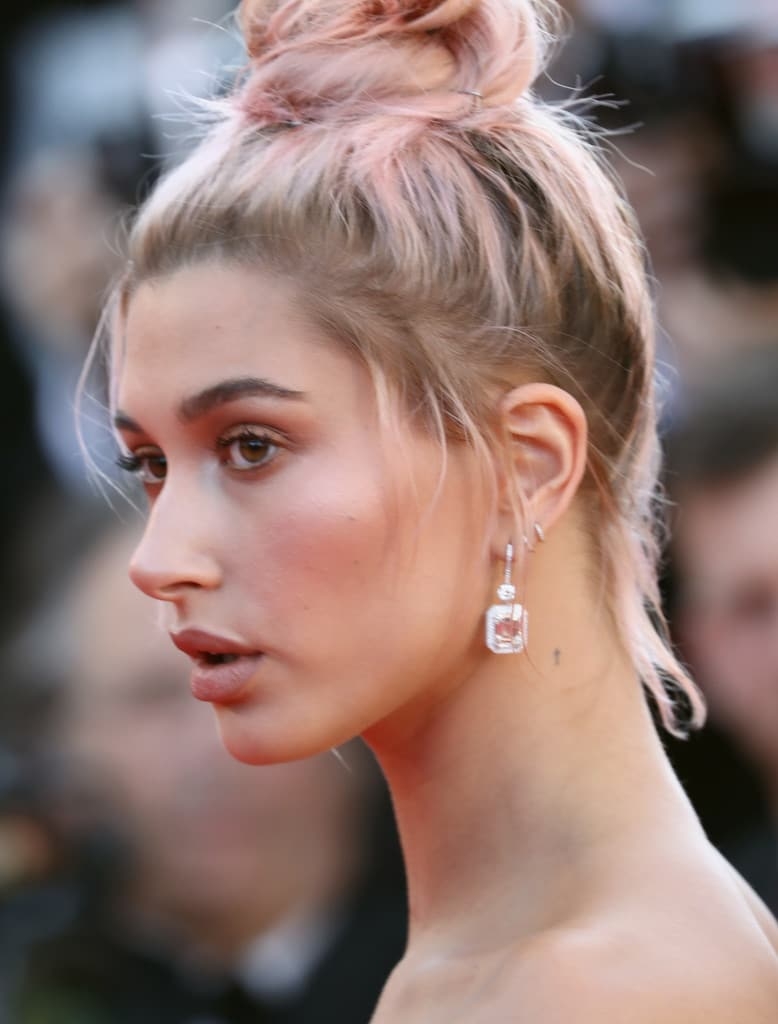 2. Dyeing your native hair into pink hair is certainly a bold and risky thing, many people hesitate to do so, in fact, there is a better way, that is to buy a pink wig. This will not harm your native hair but will also allow you to have the freshness and vitality of pink hair and a pink wig can last a long time. If you have a more adventurous spirit, you can buy a blonde wig preferably a 613 wig, so that light-colored hair can be dyed directly without bleaching. That is, you can directly dye the wig into the pink hair you want
Ⅳ. Conclusion
Pink hair has always been popular, not only popular among ordinary people, but many actresses have tried pink hair, which is an excellent way to express and vent their personality, if you also like pink hair, then you might as well try it!
Does 2022 have pink hair?
"Bright, bold hues are all the rage for 2022," says Kirsten Stuke, a hair colorist at Sally Hershberger in New York City. "Hot pink will be super trendy since clients are looking to express themselves, and bright pink makes such a statement."
What color is hot pink?
Hot pink is a shade that is between light pink and dark pink. Hot pink can be created by mixing red, blue and purple, after which color white should be added for achieving the desired brightness.
Is pink hair unprofessional?
It's important to note that regardless of hair color, people can do their jobs just the same. They are not going to be any less intelligent or less professional than people with pink or purple hair.