Hair Dusting: Say Goodbye to Split Ends!
Oct 14,2023 | Bailee
At some point, we've all struggled with split ends - they're almost inevitable if not trimmed from time to time - but not many of us know about hair dusting. Let's take a look at what hair dusting technique is and how it can affect your hairstyle and the health of your hair!
What is hair dusting?
In short, hair dusting is a hair cutting technique that gets rid of your damaged ends without affecting the length of your hair. Not only split ends, but frizzy and flyaway hair; if you're looking for even, shiny strands, then trimming your hair with a dusting technique can be an absolute lifesaver for your hair.
Can you dust your hair at home?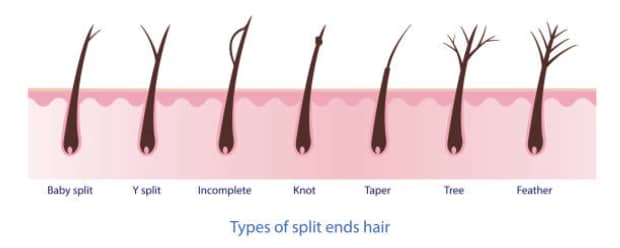 The unquestionable answer is yes, you can. However, it depends on the length of your hair: can you easily reach and manage the ends of your hair around your head? And, most importantly, how much time do you have?
Yes, dusting your hair can be quite time consuming (and a little hard on your eyesight)! That's why we still recommend that you choose to make an appointment at a barbershop or salon to have a specialist use scissors on your hair. Make sure they know what dusting is and how to do it properly, as up until now this technique has not been very popular.
Dusting and trimming. Which one is best?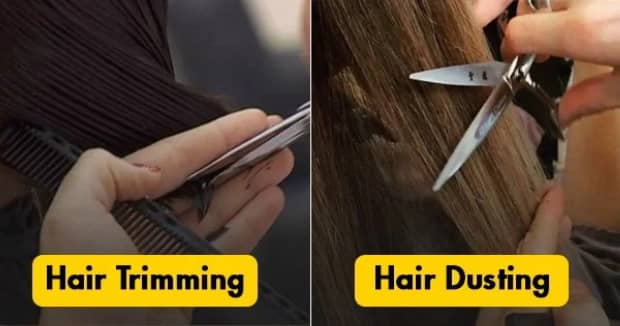 Trimming is often used to reshape a hairstyle and remove dry, brittle ends. Dusting targets the top of your hair to get rid of breakage, split ends and flyaways. The two techniques are also very different in terms of length. While trimming can usually cut an inch or even two inches of hair length, dusting doesn't make a noticeable difference. The truth is, only you know which one you need most. Depending on your hair type and how often you do your hair, you may need more than just a simple dusting.
Can you dust your hair extensions?
While no one is stopping you from dusting your hair extensions, the truth is that you should avoid this type of treatment in the long run. Once your hair extensions are permanently damaged and no longer blend in with your natural hair, the only recommended solution is to replace them.
Is hair dusting good for your hair?
When done properly and with the right type of scissors, dusting is the key to long, healthy and shiny hair (along with the right hair care routine and the right foods to maintain a healthy scalp and hair). Trimming your dead ends is always a good option, and it can also help you get a subtle, lighter look to your layers.
Is dusting your hair expensive?
This is a bit of a tricky question. Let's start with the fact that every salon has its own prices, so it's hard to say, and generally speaking, there are no precise guidelines or starting prices that are universally agreed upon or agreed upon.
How to dust your hair at home?
If you still insist on trying this at home, then grab your hair scissors and follow these simple steps to try to get rid of damaged ends.
1. Comb your hair, using a wide-tooth comb if needed. Your hair needs to be dry so you can spot the damaged sections.
2. Divide your hair into small sections, up to 1 inch. These sections should be small enough that you can work with one hand (you will need your other hand to work the scissors).
3. Twist this section of hair in one direction and continue trimming. Remember not to go crazy with the trimming, just cut off flyaways and frayed breakage.
4. Twist this section of hair in the opposite direction and repeat step 3.
5. Once you are happy with the result, move on to the next section.
How long do you need to dust your hair?
This is another question that doesn't have an exact answer. A lot will definitely depend on how much stress your particular hair type can handle. Generally speaking, checking your hair for dust every 8 weeks should be more than enough. Some people trim every three months and don't really need to go through the dusting process, as long as they don't get burned by a flat iron. Others need to set their trimming goals closer together, while others stick to dusting and can save the bigger trims for every six months. To each his own! There are a few things you can do to prevent damage from reappearing soon. First, make sure you deep condition your hair once a week.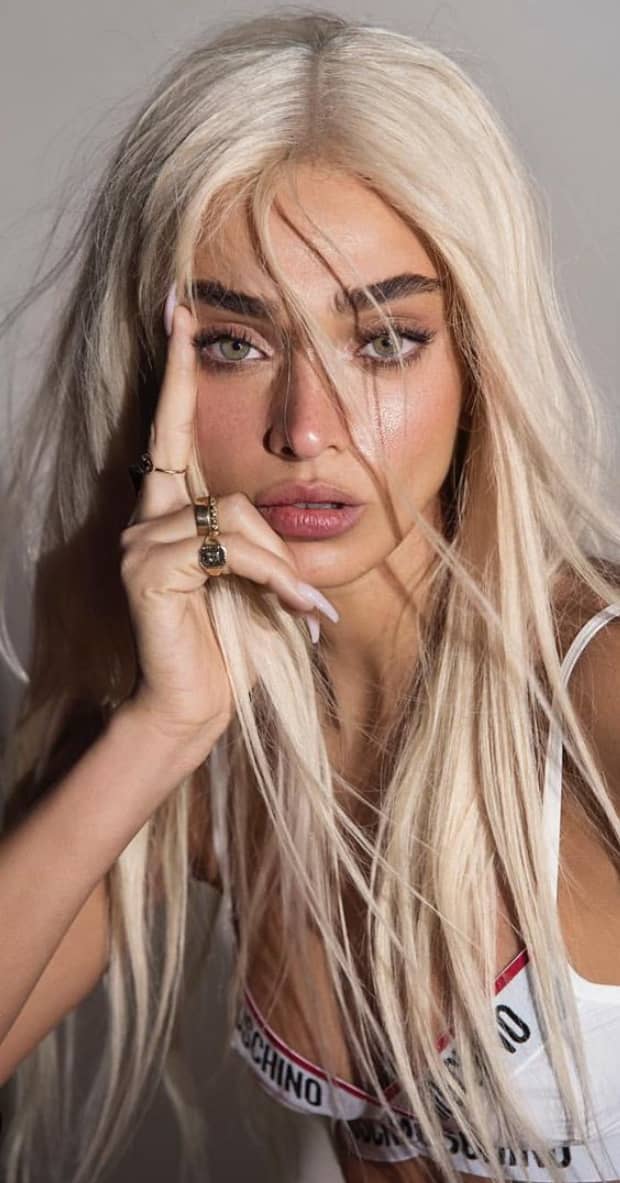 Conclusion.
Although hair dusting is labeled as a universally safe practice, I must say that hair dusting is not for everyone. Your hair type alone can have a huge impact on how effective and time-consuming dusting can be. It works best on straight or slightly wavy medium-thick hair. It can also work on thin, fine hair, but in some cases it can make the ends of your hair look a bit "empty" - something that a blunt trim can avoid instead.
Thank you for reading our blog! We hope you enjoyed this post - if you liked what you read, please share it with your friends and follow us to stay up to date on the latest trends, tips, guides, and more.
What should you not do with split ends?
Too much brushing can cause damage to your hair, including breakage and split ends. Rather than brushing your hair to make it look neater, style it instead. Don't pull or tug on your hair when brushing or combing it, and use a detangling product if knots need to be removed.
What happens if you let split ends grow?
Split ends can cause hair to break at the ends, which can make it difficult to grow it out, and ignoring them only gives them license to travel further up the hair shaft, causing more loss of length. However, split ends can't stop hair growth technically.
How long does it take for split ends to spread?
When you are overdue for a haircut, your hair tends to split into two (or more) sections at the very tips. Split ends usually appear three or four months after trimming, but if you style frequently, you may see them earlier.
Comment