Hair Color For Everyone All Seasons: Honey Brown Hair
Aug 25,2023 | Jessica
Is there really a hair color that suits all seasons and everyone? The answer is honey brown hair. Next I'll tell you about the pros and cons of honey brown and why it works for all seasons and all groups of people.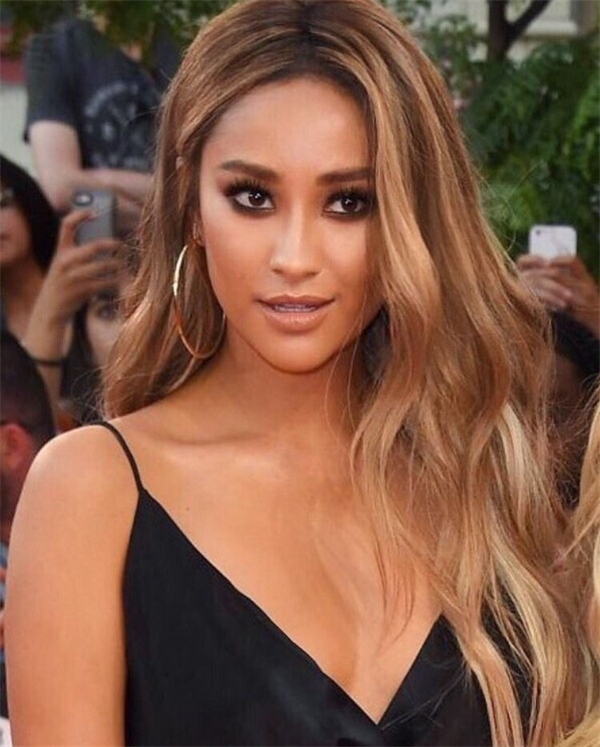 Ⅰ. What is honey brown hair?
Honey brown hair will be lighter and brighter than brown. Honey brown looks like an elegant hair color that every woman can use, and it's especially suitable for black and flax skin. Honey brown hair usually consists of a warm, rich brown base with honey or caramel highlights. The recently popular honey caramel balayage belongs to the brown hue of honey. It is often based on honey brown to blend shades of color, increasing the size and width of the color, which is a hair color that can bring sweetness and warmth. It's also more textured.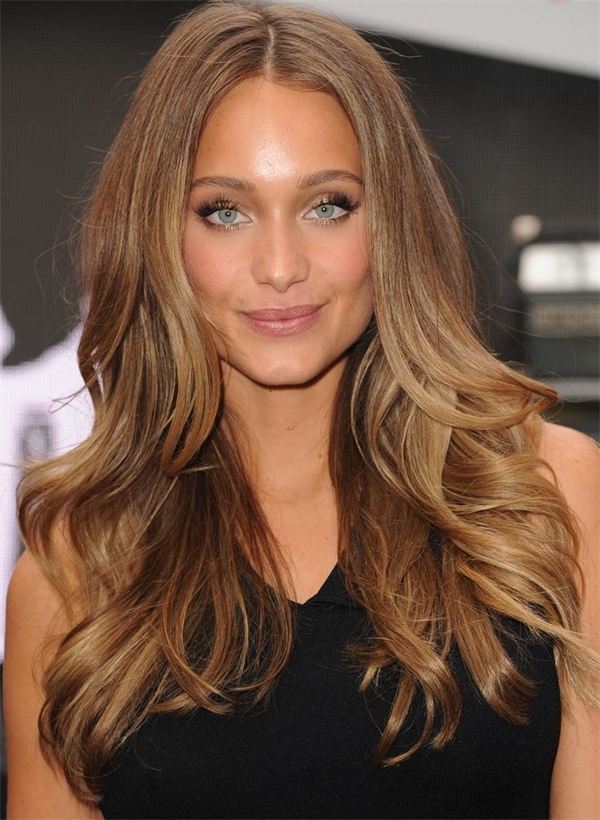 ● What is the difference between honey brown and honey blonde?
When we say honey-colored hair, we mean honey blonde or honey brown – both contain the creamy blond hue of honey in between. Honey brown will look like a warm blonde black hair that can be created with varying degrees of brightness and depth, adding size and life to the hair. If the base color is golden, it will show a honey blond hair color.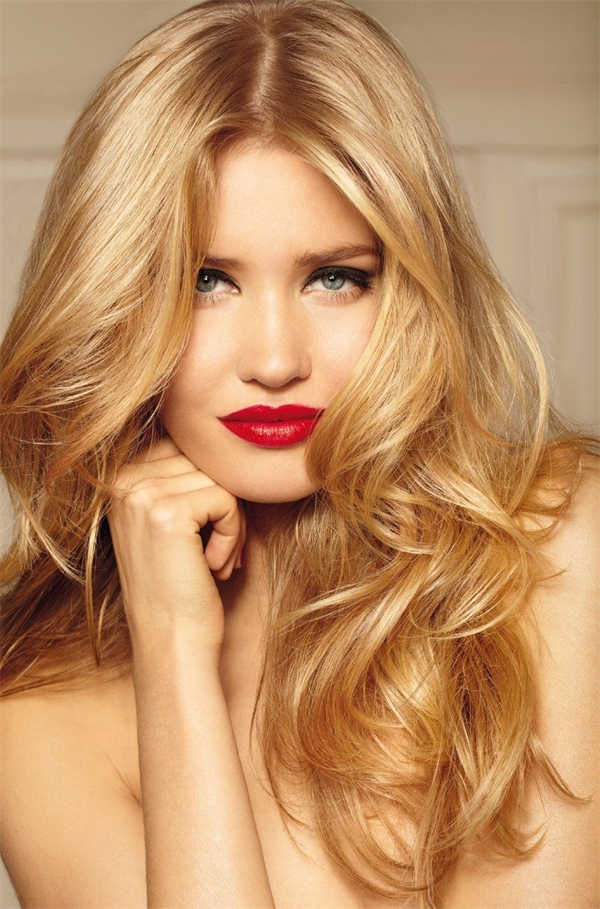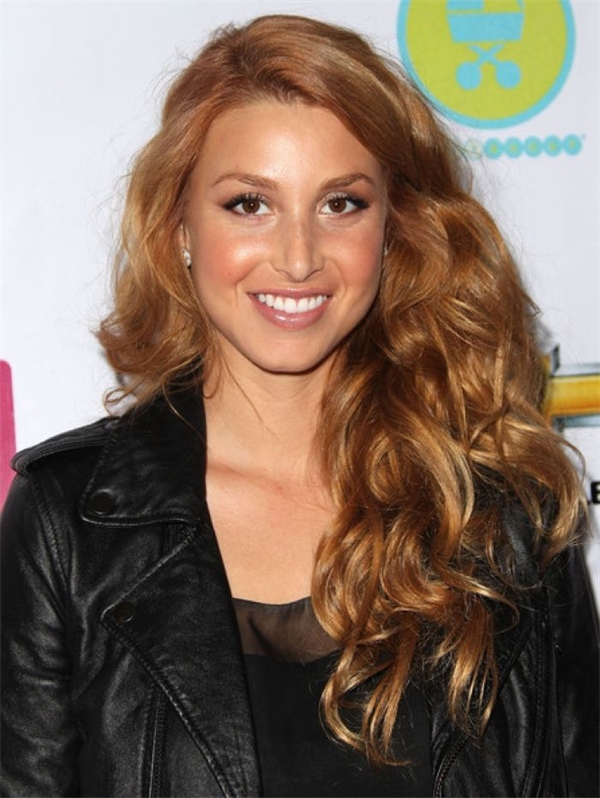 Ⅱ.Some disadvantages about honey brown hair
Honey brown doesn't have many drawbacks, but you'd better know in advance before getting this hair color.
1. Honey brown hair may be reddish or yellowish
Honey is something that gives color warmth and richness, and because of this, hair usually has a red or orange base color. When they're out in the sun, or when they see it in light, they may see some red or orange or yellow pigmentation. But this does not affect the overall honey brown effect.
2. May require some maintenance
For people with light hair color, honey brown hair belongs to the dark hair color, and for people with naturally light hair color, it may take more time to maintain honey brown. This is not aimed at honey brown hair color, in fact, if you are born with a light hair color, dyed dark hair color will experience the problem of fading. Therefore, this shortcoming cannot be said to be a disadvantage of honey brown.
Ⅲ. Advantages of honey brown hair
1. It still looks good after fading
Honey brown hair fading is slow, even after fading it still does not appear textureless. It's just not as deep as it was at the beginning, and its faded color will be full and close to gold, but as long as you maintain it well, it can maintain a warm tone for a long time.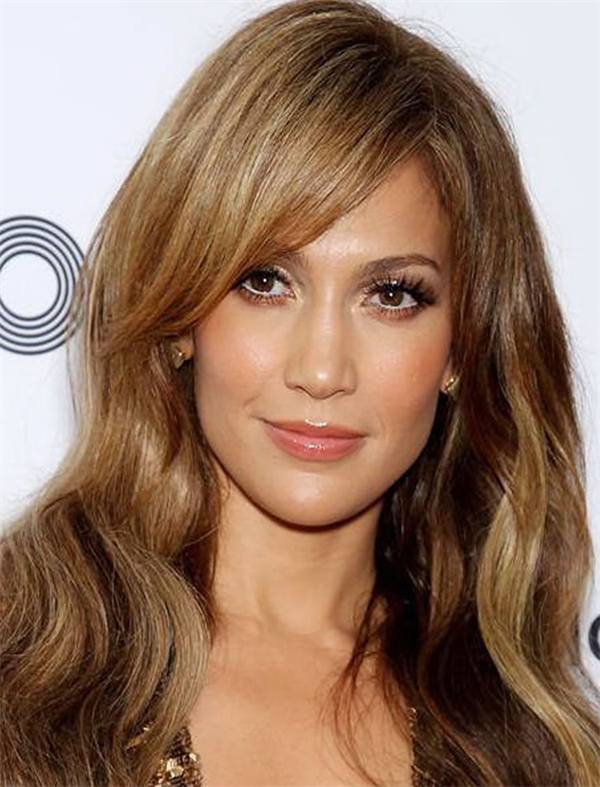 2. Hair color suitable all year round: honey brown
Because honey brown can be well integrated with many shades. In the spring and summer, you can dye a warm honey brown. At this time, it is necessary to increase the proportion of honey, making the whole person more relaxed and lively. In the autumn and winter, we can choose a dark honey brown, such as honey cold tea brown. It accentuates brown tones, and the tones are understated but not too dull. Some angles still look shiny.
3. Honey brown hair is suitable for people of all skin tones
In fact, only a few hair colors are all for everyone, platinum gold and honey brown. First, because the width of the honey brown selection is very large, it can be slightly brighter, so this hair color is more suitable for people with white skin. You can also choose a relatively deep shade blended with honey brown, it will appear dark skin popular field advanced, because the luster will also set off the delicacy of the facial features and the gorgeousness of the skin. So we often say that honey brown is the most photogenic.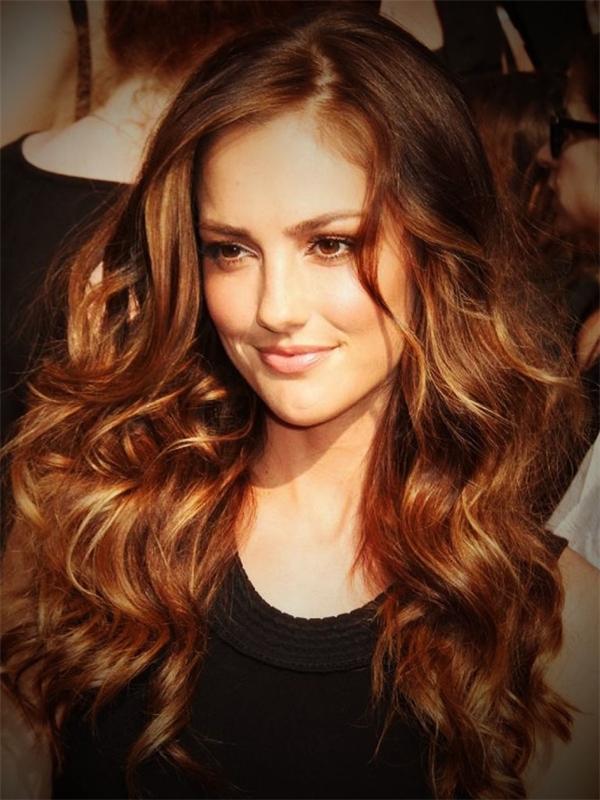 Ⅳ. How do you get honey brown hair?
This will depend on your starting base tone. If you're already a brunette, you can visit your colorist for a balayage to add a golden dimension throughout the process. The subsequent glaze enhances the shine and helps the highlights to blend visually with the rest of the hair. If your hair is noticeably lighter or darker than the example, you may need a single process to get a honey brown color.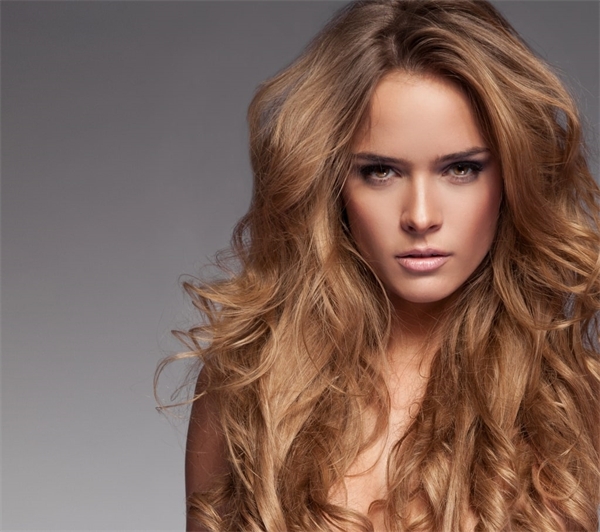 Ⅴ. How do you take care of honey brown hair?
While honey brown hair color is a low-maintenance aspect of salon color, it's still important to package your day-to-day routine with products formulated for dyed hair.
First, swap your regular shampoo and conditioner for a color safety system like Biolage R.A.W Color Care Shampoo and Conditioner. Formulated from coconut milk and meadow foam, the system helps protect dyed hair, leaving it soft and shiny with long-lasting color vibrancy.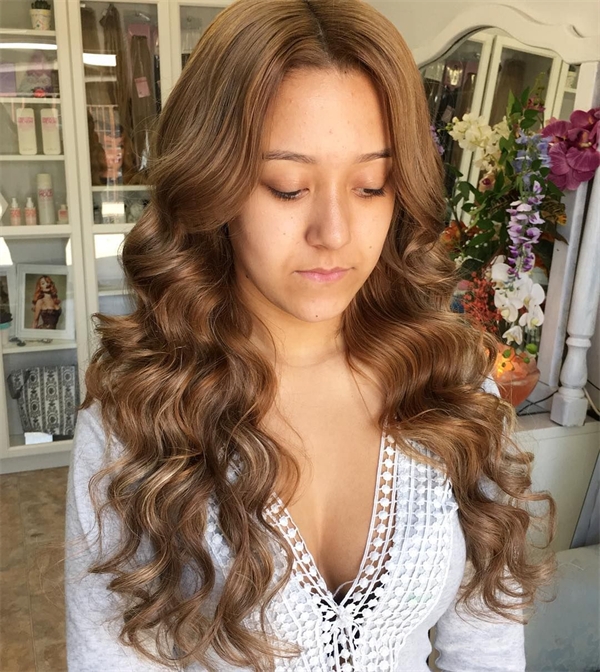 To prevent your new shade from turning brass, you'll also need to add blue shampoo and conditioner to your weekly routine. We recommend Redken's Color Extend Brownlights shampoo and conditioner. This progressive tone system is ideal for preventing and neutralizing brass on highlighted and natural brown hair.
If your hair feels particularly dry after coloring, adding a weekly hair mask to your routine can do wonders for the look and feel of your hair. Pureology Hydrate Superfood Treatment is formulated with goji berry extract and olive oil to help strengthen and strengthen damaged hair.
For those blow-drying, straightening, or curling, be aware that the damaging effects of heat can have an impact on the vibrancy of the color. We recommend investing in thermal protectors such as Kérastase Resistane Ciment Thermique blow-dry primers. It protects hair from thermal styling while increasing body and volume for long-lasting control.
Comment