Chin Bangs Are the New Trend For Curtain Bangs
Aug 25,2023 | Bailee
What comes to mind when you think of summer hairstyles? Consider Pamela Anderson's iconic blonde waves and defined layers. And unless you enjoy having fringe stuck to your forehead after a sweaty commute, bangs aren't exactly known as a summer-friendly style. So, chin bangs are here to help if you want bangs that can withstand heat.
This breezy look puts curtain bangs to shame, transforming your hair into a puddle of waves. What it looks like: tendrils cut to frame your face and end just below your chin. The pieces are then curled or coiled according to your specifications. While there are numerous ways to wear bangs, we believe this is our new favorite, and many celebrities seem to agree — Dakota Johnson and Camila Cabello have both sported the look.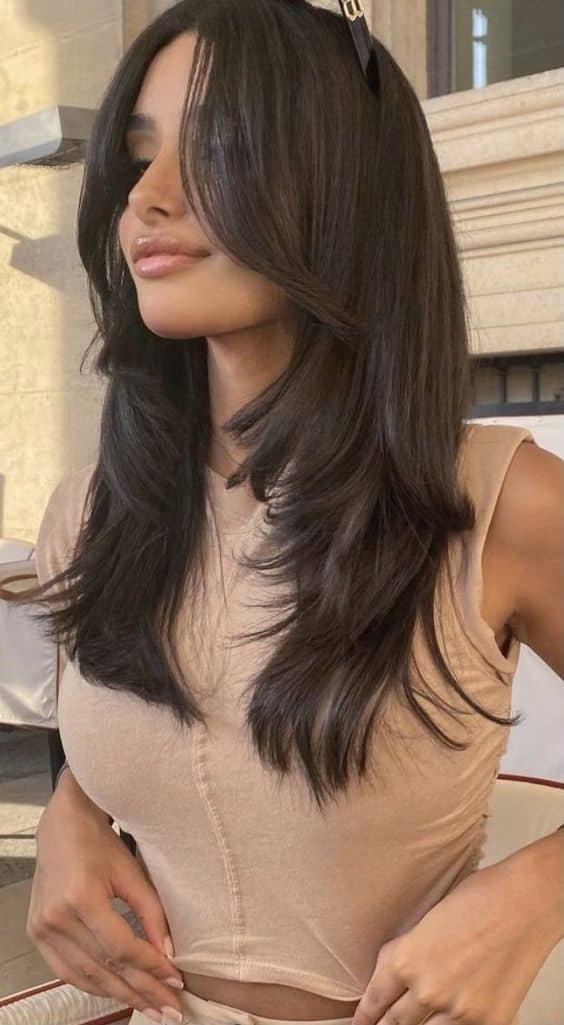 1. What exactly are "chin bangs"?
That popularity comes as no surprise to Peter Thomsen, an Australian hairstylist. "No matter what length," he says, "the cut frames the face so well and allows you to add character and personality." "These chin bangs are all about shape and creating balance, whether your hair is curly, smooth, or wavy."
2. Who can pull off chin bangs?
Chin bangs, according to stylists, look good on almost every face shape. This style is a safe transition into bangs. If you're hesitant to try it, the look is transitional in nature, making it a good starting point for other types of bang styles.
Because the cut only requires longer side pieces and allows your forehead to breathe (unlike more straight-across looks), it's simple to work with and switch up as needed. If you don't like the bangs, you can easily pull them into a ponytail or bun. It's stunning and has a hint of Bardot.
3. How do you style your chin bangs?
Begin by moving your hair around with your hands to find the length that best suits your face shape for chin bangs. After deciding to keep the bangs around the chin length, comb all the hair that could become bangs around to try and find a natural split and part; finding a part that perfectly frames your face ultimately keeps the hair from falling out of place once the style is dried.
Craig then cuts the strands in length order from shortest to longest, with chin-length bangs for hair of any texture and some light tapering to give your hair movement. That tapering is responsible for the dramatic '90s supermodel vibes you get with this look. Before removing the scissors, ask your stylist for "texture and definition."
4. What distinguishes chin bangs from layers?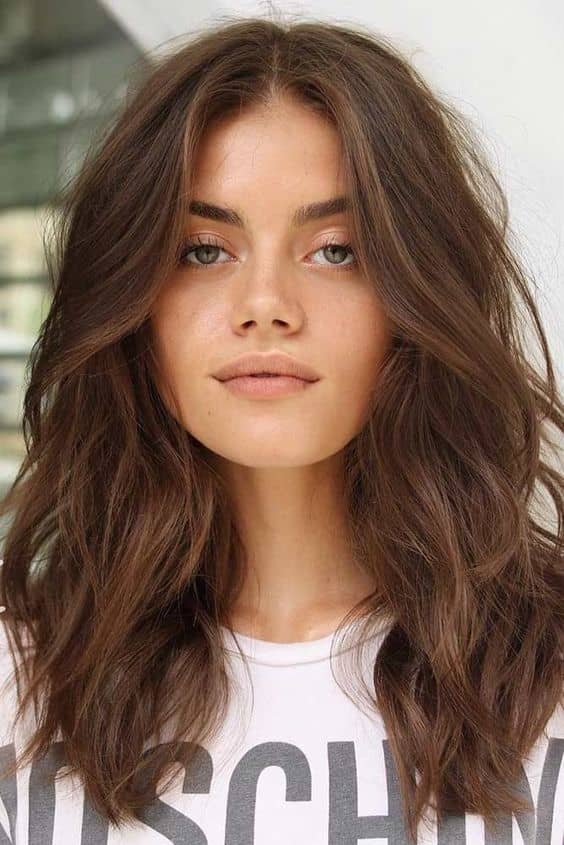 Cynics among us may wonder: what's the difference between chin bangs and layers? The latter is intended to appear cohesive, with multiple layers married together to create seamless tapering and an overall look. Chin bangs are typically thicker and more disconnected than layers and are intended to appear as if you have grown out a curtain bang.
The trend, according to Thomsen, is "layers without layers." Both styles tend to take the weight off the entire head of hair. Layers, unlike chin bangs, progress from smaller framing pieces at the top to a longer cut at the bottom, with a less visible transition between each section. Chin bangs are designed to be longer in the front, making them top-heavy. The remaining hair length transitions into neighboring strands, blending with the natural hair for a smoother appearance.
5. How do you wear your chin bangs?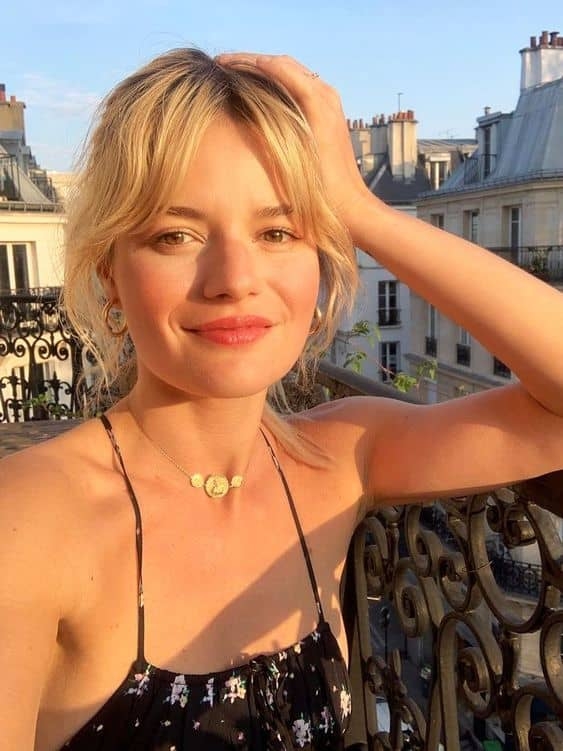 The best way to ensure success is to style your chin bangs while wet. Whether you use heat tools or air-dry your fringe, the style looks best when everything is combed up front toward the nose while the hair is still damp. If you get out of the shower with your hair tightly pulled back, it will dry funny and be more difficult to get into place.
We recommend sectioning things off once you've brushed bangs to the front to make the whole process easier to manage. Then it's all about adding some '90s-style volume to those sections. Begin blow-drying the entire bang section towards your cheeks with your hands or a brush, going back and forth from cheek to cheek. From there, start working your way out towards your chin and nose. To add volume, use a round brush and a hair dryer.
Shake it out before air drying. Comb everything toward your nose, then shake your hair to find a natural parting. As soon as that's done, tuck the ends of your hair behind your ear and set it.
Chin-length fringe is an equal opportunity venture regardless of style, texture, or face shape. It's chic and generates a lot of bouncy volume for those slow-mo beach babe vibes from Baywatch. I can see an ice-cold margarita in your hair and the wind blowing through your new fringe. That is life.
Comment