Best Plum Hair Color Ideas For Dark Skinned Queens
Oct 13,2023 | Bella
Many actresses who have loved and tried blonde and natural hair color have tried this color. The best plum hair color for dark skin girls! Let's find out the best plum hair color for dark skin girls.
I. What color is plum hair color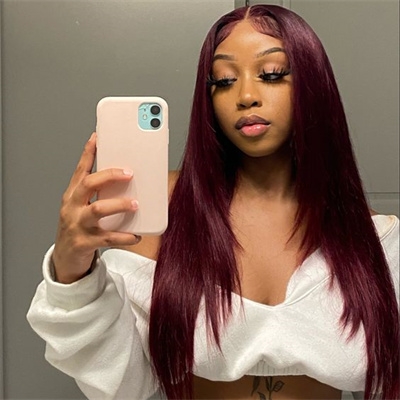 Another color inspired by food, unlike honey blonde caramel, plum hair color is inspired by the fruit, the plum. Like the fruit, it is a rich and deep purple before it is fully ripe, and when it is ripe, it takes on a bright red tone over a purple base. The plum hair color also appears different in different shades of light. When in the dark, it appears to be a cool dark purple. It appears to be a rosy hue and warm when in the sunlight. It is not a single color. By blending different shades, plum hair color can present you with a stunning effect.
II. Is plum color hair suitable for dark skin tones?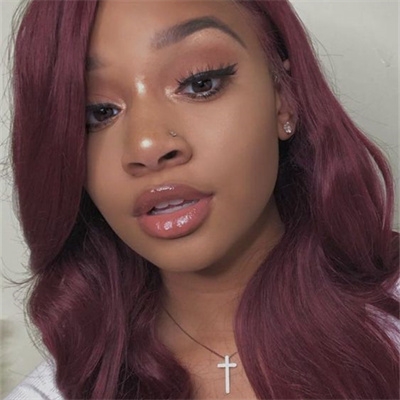 Don't think that your skin is too dark or pale for a certain hair color you want to try because any hair color can be blended to give a different effect, and experimenting with hair color is fun and energetic, so don't be tied down by any concerns about your skin tone. First of all, let's talk about dark skin tones, dark plum hair color, that kind of dark purple close to eggplant will be more suitable for you, and dark skinned girls usually have black native hair, plum hair dye for dark hair is also a perfect choice that does not need bleaching.
Secondly, if you are fair skinned, light plum hair color will be more suitable for you, incorporating less purple tones, either a slightly lighter plum color or a color mixed with red tones. If you also like violet color, try it.
III. How to find the perfect plum purple hair that suits you best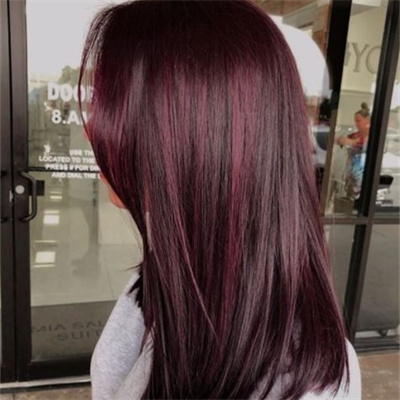 It is not difficult to find the right hair for your skin tone, but first, you still need to consider your skin tone, so as mentioned earlier, the choice of color can be read carefully for dark skin tone and light skin tone. Finding the right plum hair color through your skin tone will not go wrong, but it is also important to choose the base color of your hair color. The base color choice will affect the hair's overall tone. Choosing the right base color will make the hair color more personalized by highlighting or highlighting.
IV. Best plum hair color ideas
1. Plum purple hair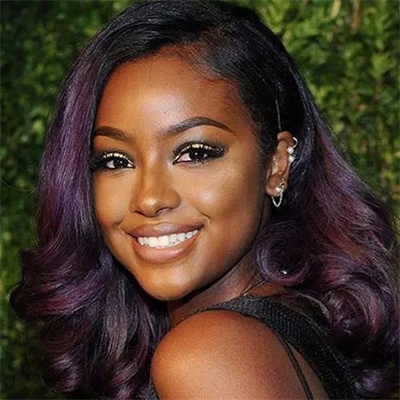 For chocolate skinned girls plum purple hair can make you more attractive and mysterious within the maximum because purple is a very noble color and not a very common color. plum purple hair makes you look very special and more mature female. If lavender purple symbolizes youthfulness and vitality, then plum purple hair can show the rhythm left by the years on women's bodies.
2. Medium plum hair wavy and bouncy hair color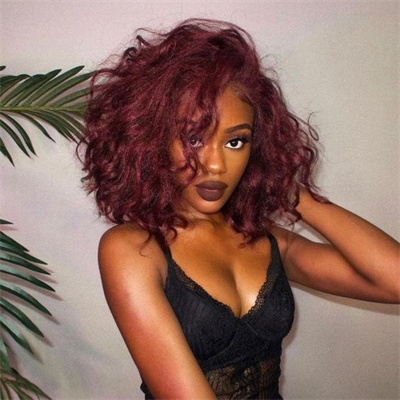 Medium plum hair color neutralizes the warm tones of red and the dark tones of purple, and the overall color is a ripe plum color, which is very attractive. With short hair, the voluminous and full hair volume makes the hair color reflect better. If your hair is not much, fluffy and full curls are your better choice to increase hair volume and create a better look.
3. Dark plum slick straight hair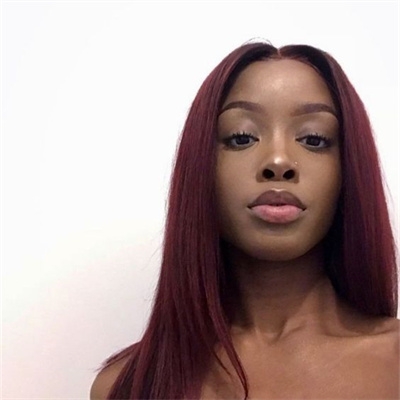 Straight hair is often the best way to show if a hair color is fine and good looking. For girls with light brown skin, adding more plum color to the hair dye will make this hair color look every day but still have enough personality. Straight hair can create various looks, half up, half down hairstyles, or curl it into curls, all worth trying.
4. Plum dark burgundy hair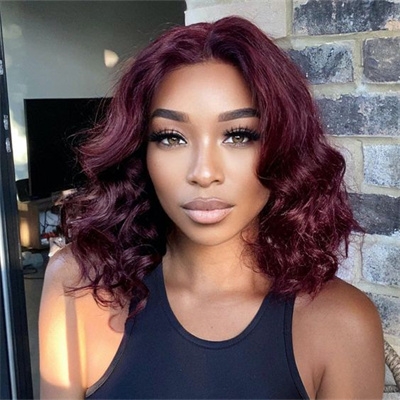 Plum hair color has a slightly more purple color than burgundy. burgundy hair is a perfect blend of purple and red, and the reason for the plum color is that the proportion of purple is increased, and the proportion of red tones is reduced in the process of color mixing. By blending the proportions and presenting a very different color, you can better match your skin tone with the color.
5. Light plum short bob hair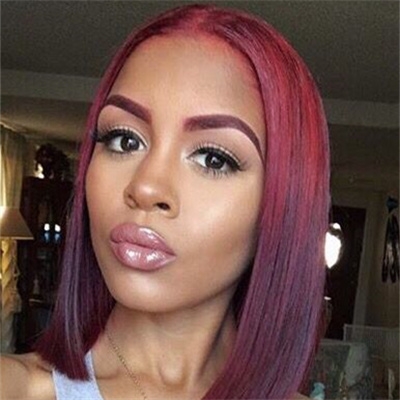 Well, it is true to admit that short bob hair is a popular trend this year. How to stand out among the many people who try short hair? The answer is to find a personalized expression in the haircut or hair color. A light plum hair color is enough to make you look different.
V. Conclusion
Plum hair color combines both warm and cool tones and is a color that continues to be popular, so get ready for your summer hair color!
Comment