After Wearing: How To Remove Glue/Adhesive On The Lace Front Wigs
Aug 04,2023 | Meru
When you lay your wig the first time, you're probably most concerned about whether the glue on your lace front/HD lace/full lace will hold. Although you can choose glueless wigs, what you typically might stop working to consider is the gummy glue residue that'll be left on the lace upon removing the unit. After attempting to get the glue off for a couple of minutes, you'll soon realize it's not a simple job. However, there's no need to fret for a moment longer because, in this post, we'll inform you precisely how to eliminate glue from lace wig.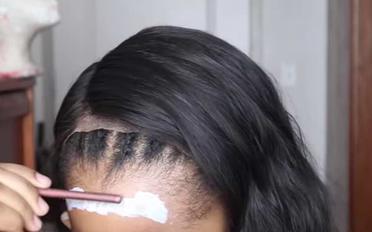 I. Before You Get Started Cleaning the Glue on the lace front wigs
Lace can be very delicate, so before you jumping into the glue elimination process, we'd like to notify you of some things to be knowledgeable about:
HD lace is the most delicate lace of them all, so if your wig includes HD lace, you've got to be additionally careful when managing it. It's easy to rip your HD lace and ruin your entire system. Utilize a gentle hand throughout the process and prevent yanking on the product.
Make sure you have the best materials on hand. At a minimum, you'll require a toothbrush, dish soap, or conditioner. For more persistent glue, you'll require alcohol and cotton balls or an adhesive cleaner.
Take approximately 30 minutes for the glue elimination process, and take your time.
II. Step by Step Instructions for Removing Glue From a Lace Front Wig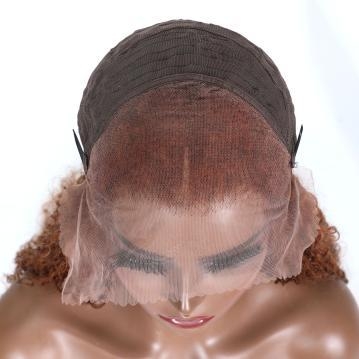 Now, let's enter the actual glue elimination process. Here are step-by-step directions to help you remove glue from your lace front wig without harming the lace. There are several techniques that you can use, but for the functions of this short article, we'll concentrate on the most efficient:
a. Soap/conditioner
b. Alcohol
c. Adhesive cleaner
III. If You Want to Get Rid Of Glue with Soap or Conditioner
Chances are you've already got soap or conditioner in your home. Use one or the other, in addition to the guidelines below, to get your lace very clean:
Step 1: Put your wig into a sink and switch on the water. The temperature of the water does not matter.
Step 2: Grab some liquid soap or white conditioner and apply a few of them to the glue-covered areas. Don't hesitate to use excessive the item - the more you use, the simpler it will be to eliminate the glue. Simply make certain to focus it on the lace.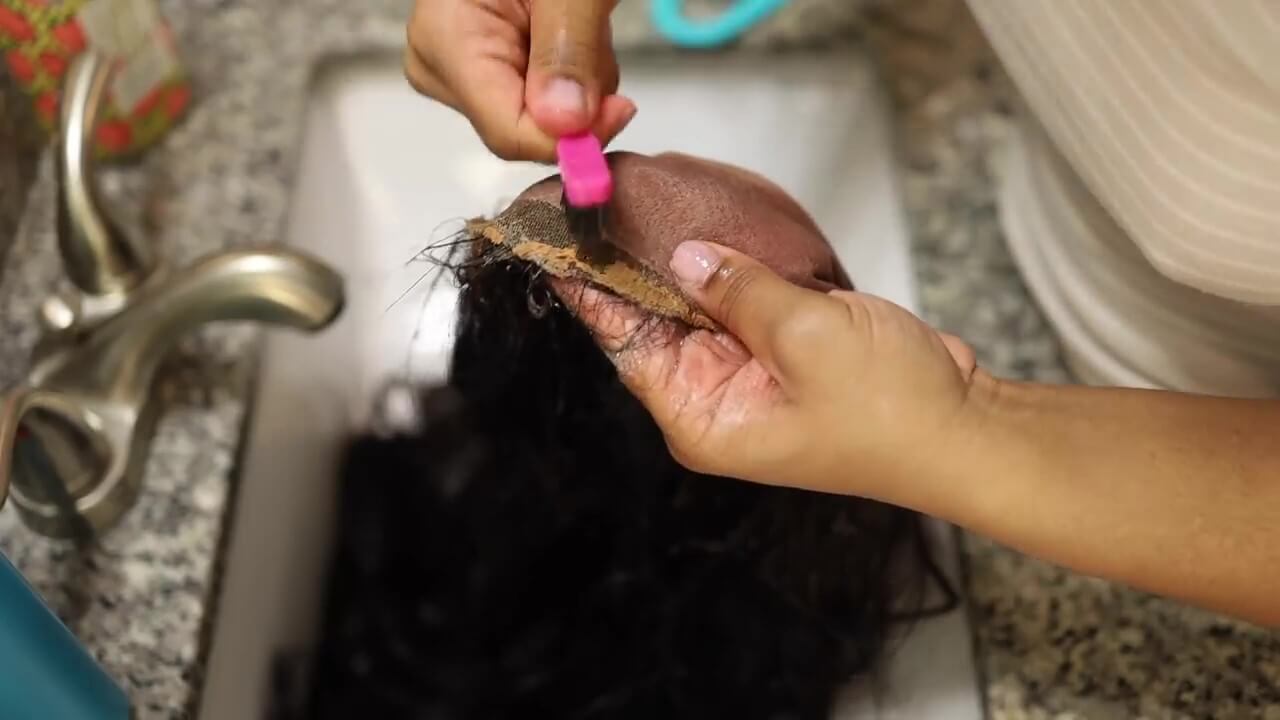 Step 3: Get your toothbrush and run some water on it. Start to brush the lace gently. Wet the toothbrush once again and continue to brush the lace.
Step 4: Spend a couple of minutes brushing the lace with the toothbrush. Quickly enough, you'll see the glue starting to rise away. A few of them might get lodged in the toothbrush. If that occurs, utilize your fingers to pick the glue out of the brush, and after that, continue brushing the lace. You don't want the glue to go down your drain.
Step 5: Rinse the lace completely, and then look at it. If more glue is on the lace, add more soap or conditioner and continue brushing.
Step 6: Rinse once again and then proceed with the hair cleaning and conditioning process if essential.
IV. If You Want to Get Rid Of Glue with Alcohol
If you're not into scrubbing for a long time, you can utilize a more durable glue eliminator - alcohol. Here are the steps to follow for this technique:
Step 1: Get your hands on some rubbing alcohol. You can utilize 50% isopropyl alcohol or 91% rubbing alcohol. The 50% alcohol will not remove the glue as quickly as the 91%, but both will work. Individuals often select 50% alcohol over the more potent alcohol because of how fragile lace tends to be.
Step 2: Get set up in a room that has excellent ventilation. Alcohol can irritate your nasal passages and throat.
Step 3: Soak some cotton balls in the alcohol of your option. Ensure that the entire cotton ball is soaked in alcohol.
Step 4: Turn your wig inside out to access the glue-covered lace.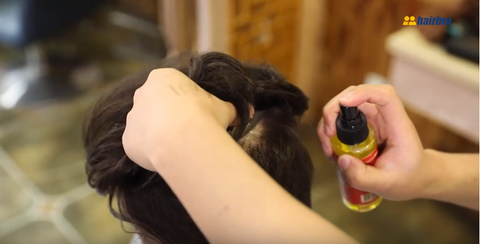 Step 5: Begin wiping the glue away with a cotton ball-- utilize a fast circular motion. Utilizing mild pressure is important, as the alcohol will dissolve the glue. Focus on one area at a time; beware not to pluck the lace. After cleaning the lace for a minute, turn the cotton ball and continue cleaning.
Step 6: After a while, you'll see the glue come off the lace and transfer to the cotton ball.
Step 7: Getting rid of glue from the lace could take around a half-hour. It depends on how much glue is on the unit.
Step 8: Proceed with your routine lace front cleaning and conditioning routine.
V. Utilize a Lace Wig Adhesive Remover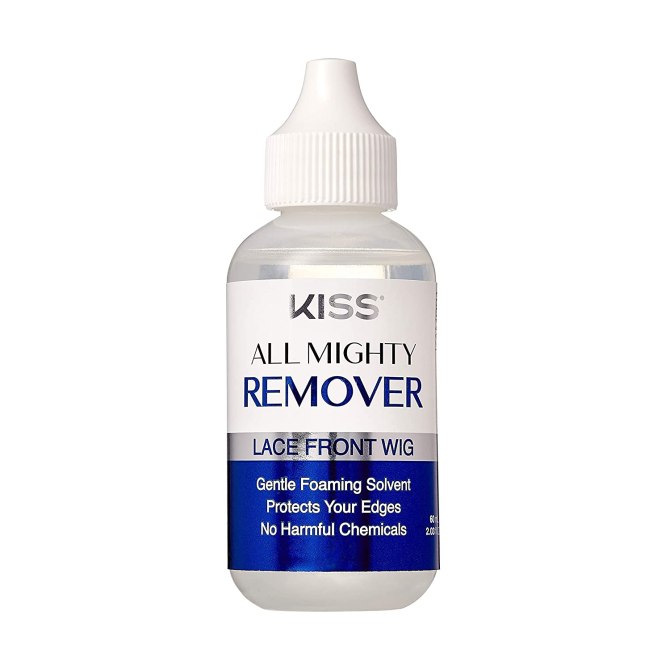 Lace wig adhesive cleaners are specially formulated to remove glue from lace with little effort. Every lace wig adhesive remover includes its own set of instructions, but in most cases, you'll use it like this:
Step 1: Spray some of the cleaner onto your system and let it sit for several minutes. This offers the cleaner a long time to do its work.
Step 2: Afterward, rub the lace with your fingers, brush it with a toothbrush, or wipe it with a cotton ball dipped in the solution.
Step 3: After several minutes, your lace should be glue-free.
Special Tips You Should Keep in mind: If the directions on your adhesive eliminator differ from those above, follow the instructions on the packaging. They come from the maker and are most likely to give you the outcomes you're looking for.
VI. Which Glue Removal Option Should You Choose?
With three great alternatives, it can be challenging to decide which one you should use for your wig. Here are some pointers to assist you in making a decision:
1. For light glue residue with a sticky texture, attempt soap or conditioner before trying more aggressive choices.
2. For medium to heavy glue residue that doesn't seem to budge with gentler techniques, try alcohol or a proper adhesive cleaner.
3. If you used an adhesive from a company that also makes an adhesive cleaner, we suggest using an adhesive eliminator from the same business.
We hope this post was handy to you, having offered you all the info you require to rid your wig lace of that persistent glue. Did you utilize one of these techniques before to eliminate glue from your wig? How did it go? Please let us know in the comments listed below!
Comment