10 Most Popular Japanese Hairstyles You Can Easily Do
Aug 09,2023 | Meru
Appearance affects the first impression, and being properly seen is a form of courtesy to others, so it is important in Japanese society. For a community of people who care about their appearance, it is no exaggeration to say that they are experts in mane tame. Japanese hairstyles look good, look comfortable and are suitable for a variety of occasions. These 10 Japanese hairstyles are suitable for students, office workers, or even busy parents who spend most of their time at home. If you don't want to dye or go to salon, you can take a wig of these hairstyles.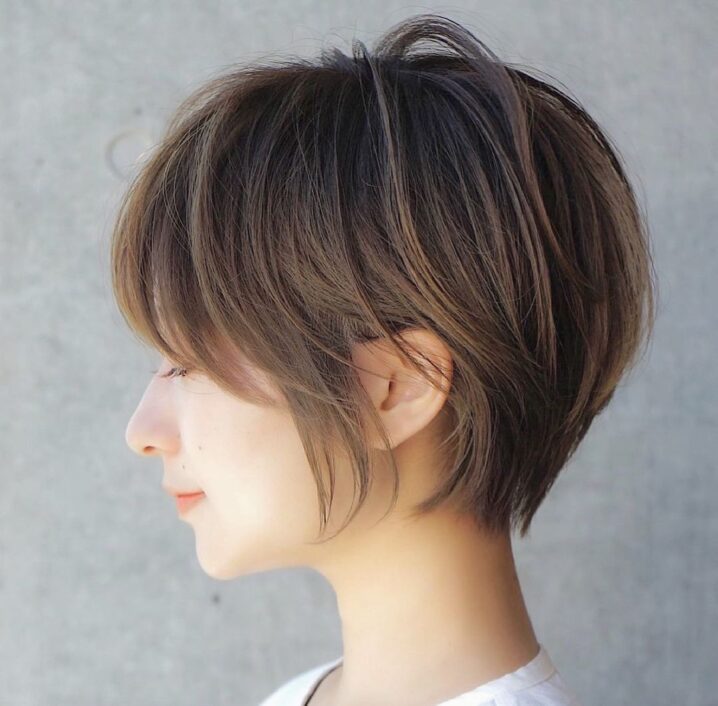 I. Japanese Style Bob Hairstyles
Bob hairstyle is a classic haircut for women, regardless of your age, and whether you have short or medium length hair, this hairstyle you can wear this hairstyle in a very suitable feeling.
1. Corrugated milk tea beige Bob
Milk tea-colored hair was very popular last year and will be especially popular with Asians in 2020. This shade is versatile and highly customizable, like your favorite bubble tea. Adding dark tones gives it a subtle brown color that's also suitable for harsh workplaces, and cool tones help achieve a trendy shy look. Combine this milk tea beige color with loose waves to create a textured lob.
2. Disordered Layered Short Bob
This layered short bob, which ends around the chin, is perfect for showing off sharp chin lines. Use a curling iron to create waves and disturb a little to increase the body.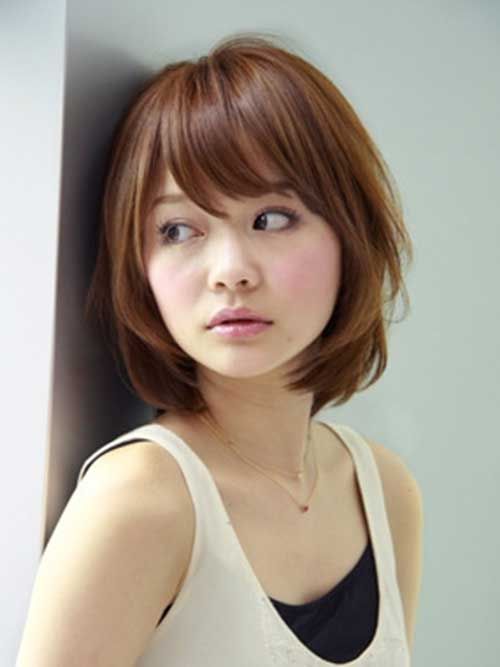 The combination of delicate bangs and light brown shades enhances the youthful look and warm skin tone. This bob also goes well with bright neutral or light colored clothing.
II. Japanese Style Ponytails
The ponytail never goes out of style in the world. And in Japan, a point where cultures collide and intertwine, they have invented many distinctive ponytail hairstyles. For that some people chose hair extensions wigs to have their ponytails.
1. Soft Gray Low Ponytail
Gray is a combination of gray and beige that creates a unique yet wearable shade of ash gray. Comb your hair back to a short, low ponytail for a simple yet fashionable look.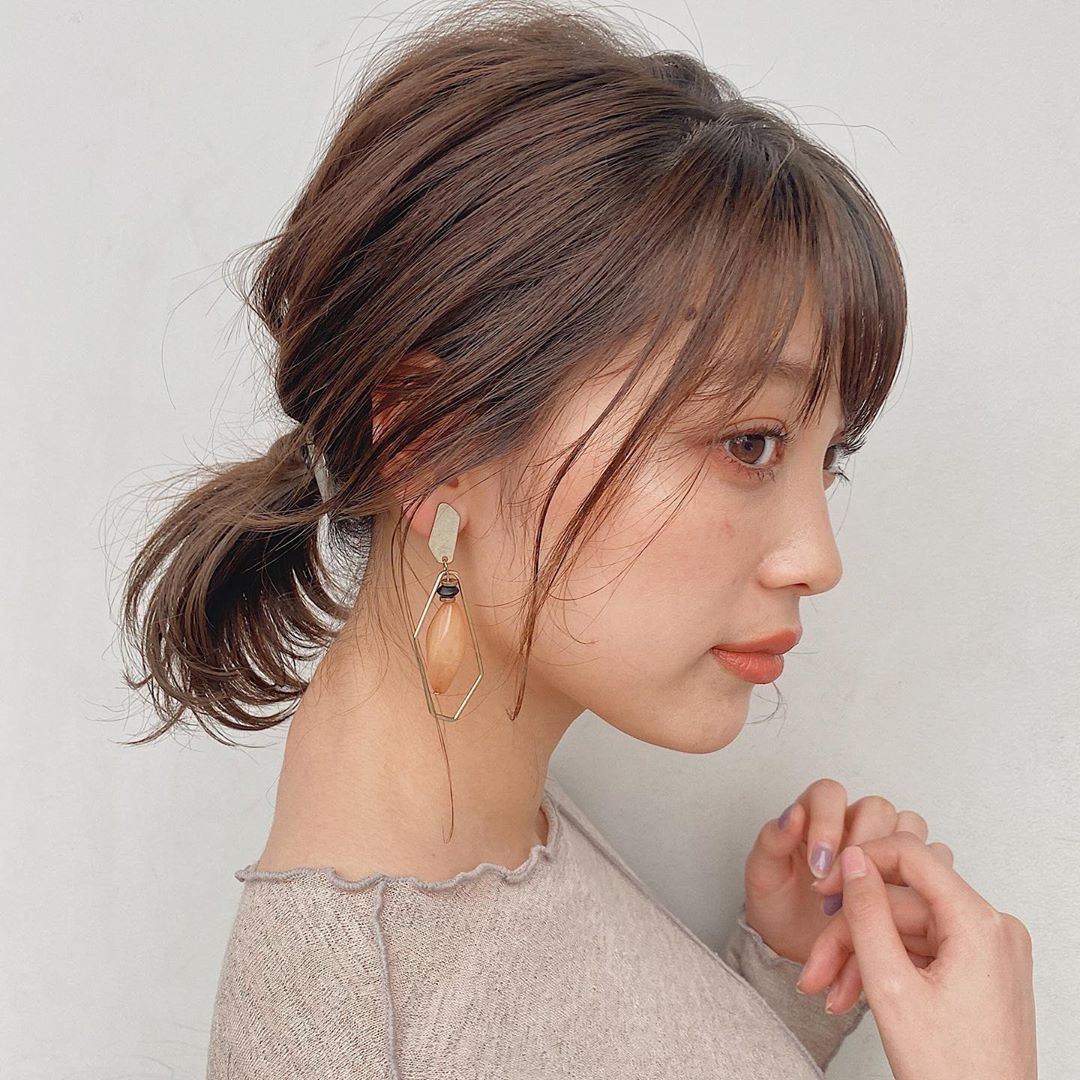 Backcomb the hair on the back of the head for volume and texture, leaving some facial framing strands from the temples. This look is also great for showing off bold statement earrings.
2. Low ponytail with scarf
The scarf emphasizes simple hairstyles and makes them look more feminine, pretty and cute. Wrap a scarf around a low ponytail and finish with a large ribbon for an eye-catching hairstyle suitable for weekend picnics and date nights. If you can make your own braids, try incorporating a light floral scarf into your hair to create the soft atmosphere of the girl next door.
III. Bangs in Japanese Style
Bangs can effectively adjust the shape of one's face. In Japan, a country where people are more conscious of their appearance, they are using bangs in a new way.
1. Dark medium length hair with airy dull bangs
Dark shades of brown or black create a sleek and professional look. In addition, black hair does not require regular root repairs, which requires less maintenance. People with fair skin will find that black hair makes you more beautiful and brighter. The bangs help disguise the high forehead and balance functionality. It doesn't have to be thick and complete-for a more airy look, dull bangs are layered and feathered, and the forehead is naturally contoured.
Many manufacturers have introduced some bangs wigs that is fixed on the forehead hair in pieces, and you can wear them to get these air bangs.
2. Long Layered Sick Pixie Cut
This Long Layered Pixie Cut creates a bold, chic yet feminine atmosphere. If you're tired of the heavy mane that squeezes you, try a long pixie cut for a fresh new look. Its length is also suitable for hot and humid weather.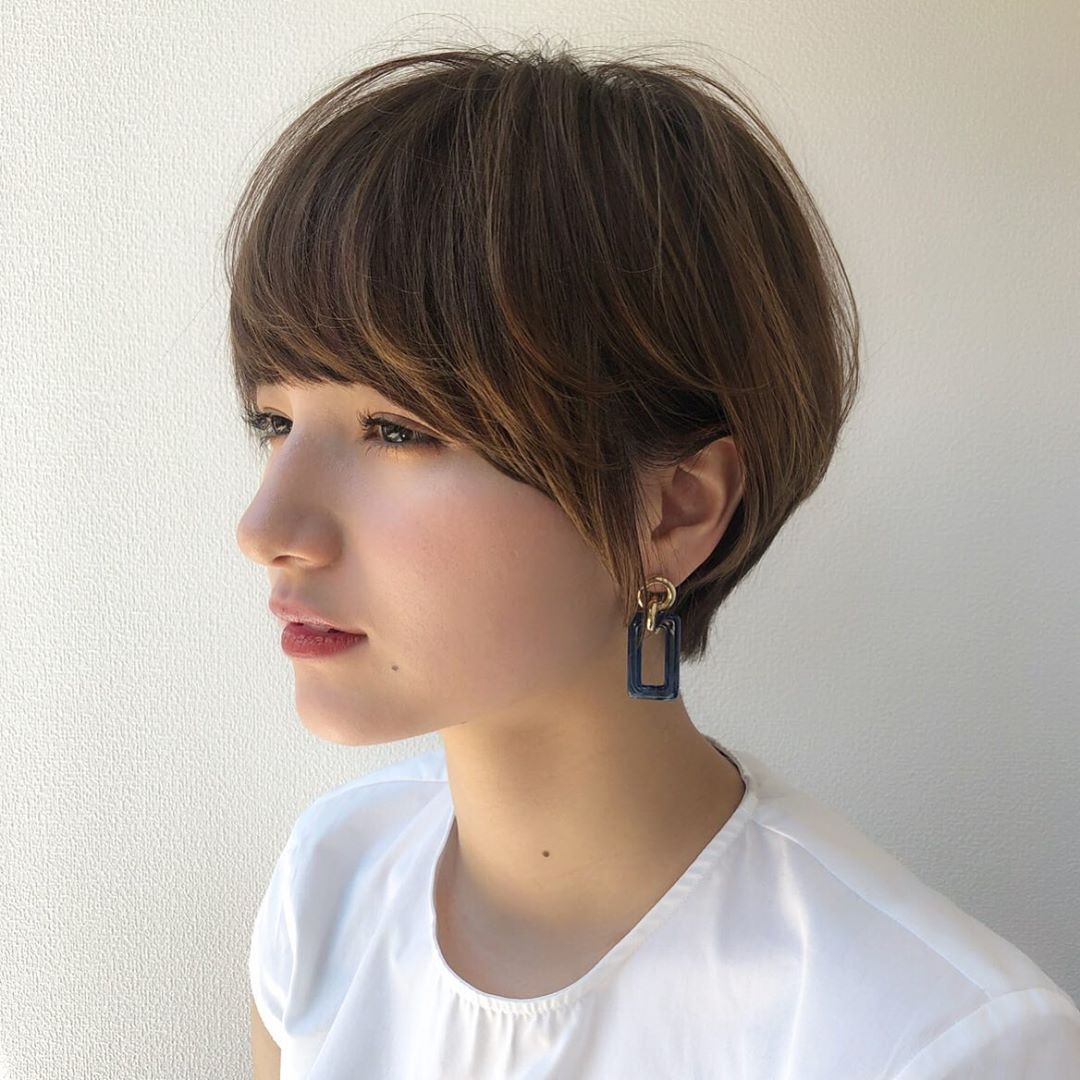 For fine or straight hair, curling the long layers to add volume. You can also dry it with a round brush. This clean and sophisticated look attracts more attention to the ears, chin lines and cleavage. Add jewelry with earrings, necklaces and even scarves.
IV. Some Japanese-style Hair Treatments For the Back Half
In the stereotype, Japanese hairstyles seem to focus more on the front half of the hair. But in reality, Japanese girls' hairstyles can be so varied that the back half of the hair is also made to look fancy.
1. Half Up with Statement Clip

Half Up is suitable for most hair lengths and types, is versatile and suitable for most people. Depending on how you style it, half updos can be jazzed up for flashy occasions or pulled back for work. This hairstyle keeps your hair in place and away from your face while looking chic. Complement this simple hairstyle with a statement clip. Match the color and design to your outfit for a unified look.
2. Long and airy S-shaped Wave
For those who like to play long rock, the loose S-shaped waves that start down from the ears are classic yet stunning. This hairstyle has enough dimensions and volume for a comfortable yet desirable look. It's just like body wave hairstyles.
Light brown shades are often suitable for long, loose waves, as they show texture and curl better, especially when they appear shiny in the light. The elastic curls brighten the overall look and give it a lively look.
3. Wet Look with Outward Curls
Wet hair look, also known as Nurekami (濡れ髪, which means hair moistened by sweat or rain) in Japanese Language, has been popular with Japanese women for many years. It can be achieved with some oils or hair gels. The important thing is to work on moist hair and use the right amount of product to make the lock shine without stickiness.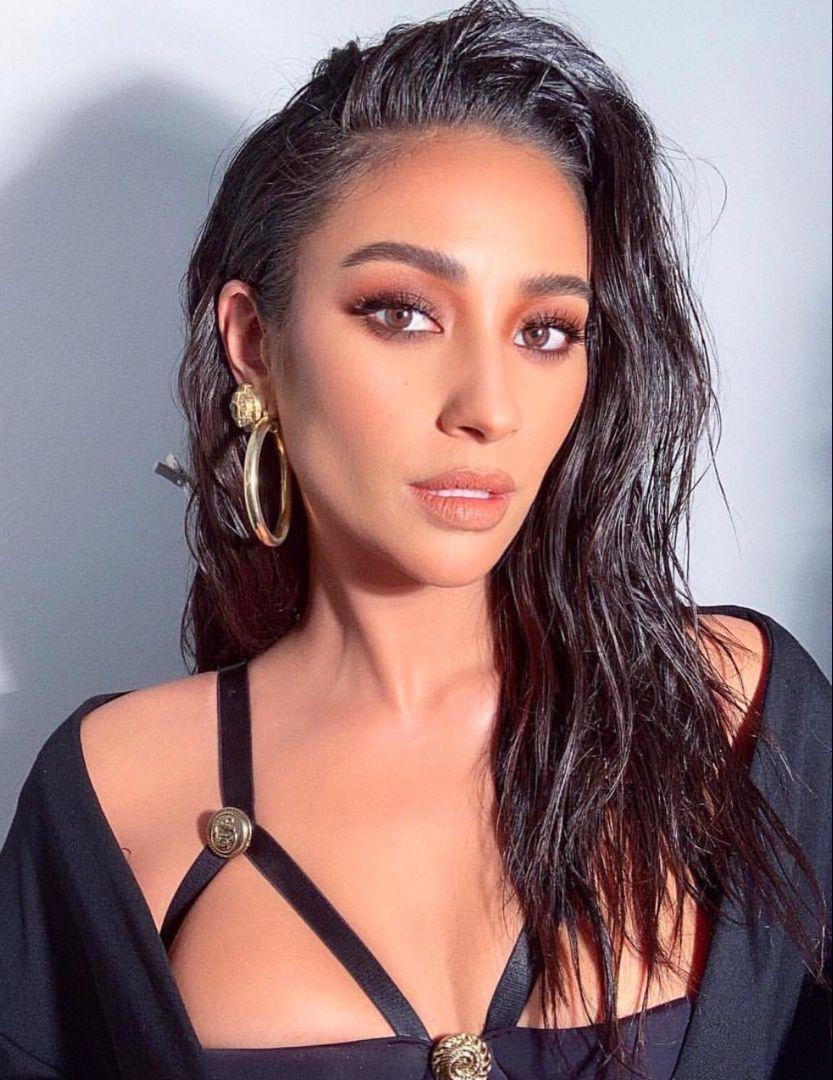 When hair grows beyond shoulder length (a nasty stage for many), it tends to curl outwards. Instead of fighting the hair, use a curling iron to deliberately curl the ends outward instead of inward. It prevents hair from sticking to your sweaty neck, making it ideal for hot weather.
4. Bun Braids
A messy bun balances both utility and beauty as it helps to beat the summer heat while making you look cute. Make braids on both sides of the head and omit the bangs. Put the end of the braid into the Chinese-style Bread (Baozi,包子) on the back of the head. You can gently curl your bangs to give it an extra texture.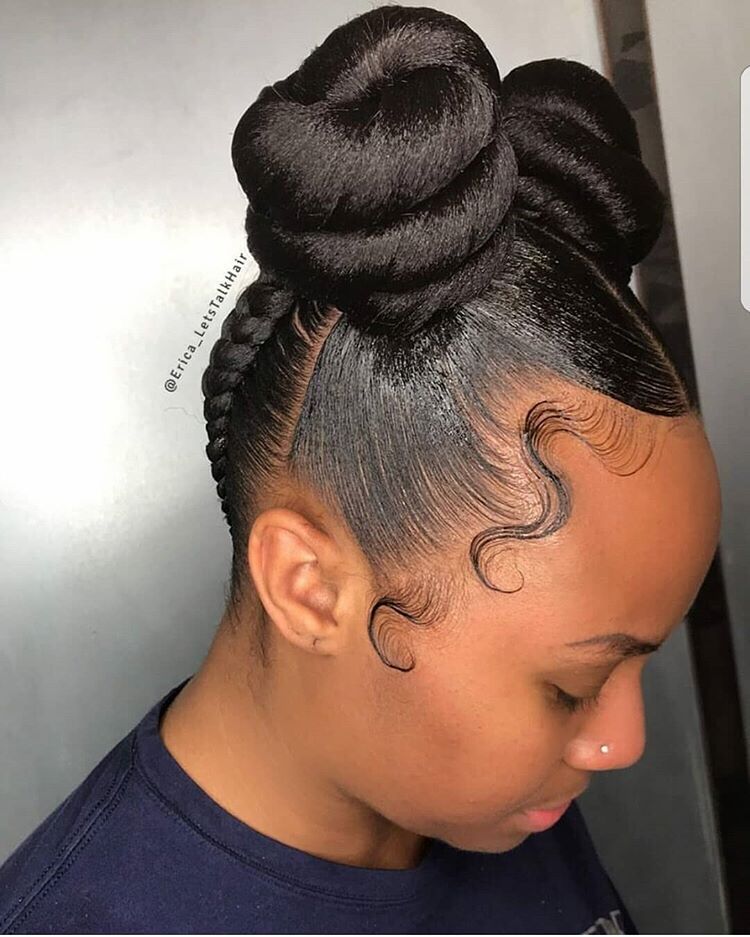 Gather your hair up high for a high bun that is youthful and cute or opt for a low bun that is feminine and soft. Pull out strands from around your temples, sideburns, and right behind your ears. Curl these strands so that it frames your face.
Comment