01.
HOW TO REGISTER AS A MEMBER?
PC Operation Process
Open the webpage and click "

RegisterlLogin

"
Enter the information page that requires registration: you need to fill in your name, email address, and login password.
Click "

Submit

" to display the specified page, you need to complete your message.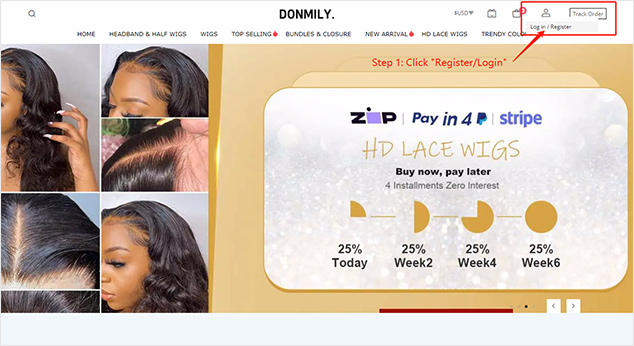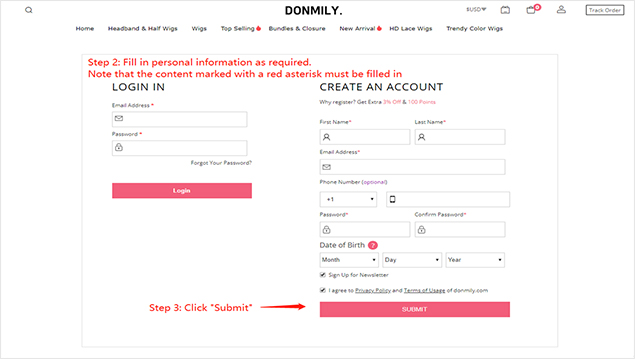 Mobile Phone Operation Process
Step 1:Click "

RegisterlLogin

".
Step 2: If you have an account, click "

Sign lN

" which belongs to the account password. lf you need to register as amember,click "

Register

" and fill in your personal information according to the prompts on the page. After filling inclick "

LOGIN

" or "

CREATE AN

" ACCOUNT" can successfully log in or register as a member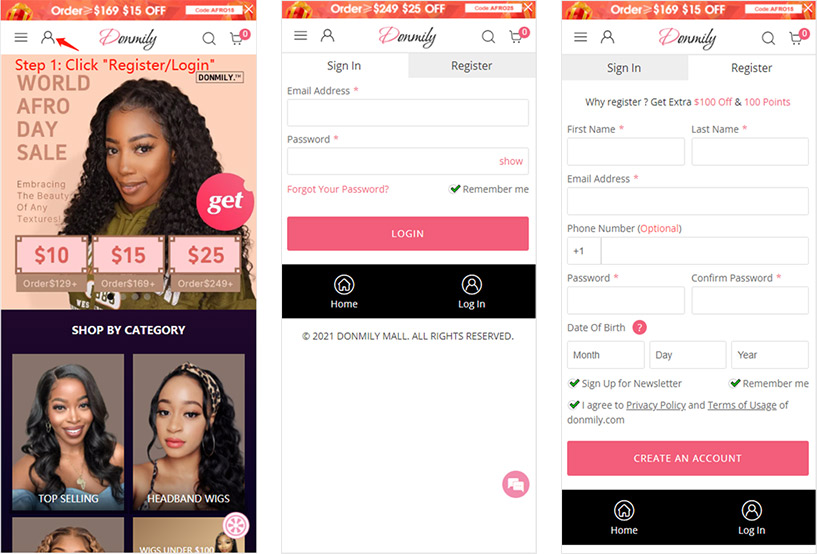 02.
HOW TO PLACE AN ORDER?
Search for the product you need.
Click "

ADD TO CART

" or click "

BUY NOW

"".
Confirm your order.
Ensure payment security.
You can track your parcel online or contact us by email to check the logistics situation.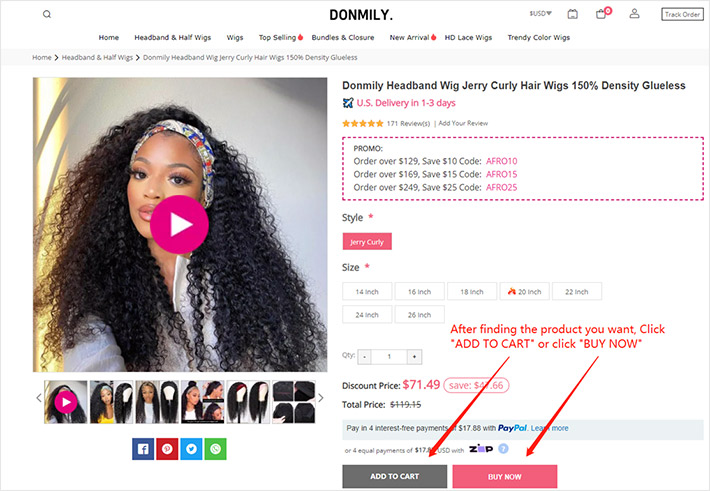 lf you click
"

BUY NOW

"
directly, the following picture will appear. You need to il in all the information in the
"

BILL-ING ADDRESS

"
column according to the prompts. In order for the package to reach you more smoothly and quickly, please The information in this column is complete and true.lf you have confirmed all the information, you can click
"

PLACE ORDER

"
to make the payment.