Why Blonde Highlights Looks Good On Brown Straight Hair?
Aug 25,2023 | Jessica
Why does golden light look good on straight black hair? It turns out that there is some truth to this claim, and there are many benefits to getting a straight brown hair with blond highlights? Today we are talking about blonde highlights. These reasons make you want to get hair like this right away.
Ⅰ. The advantages of golden blonde hair of highlight
1. A more natural look
Because most people's hair color is not made up of one solid color, there will be some subtle variations. When you have golden blonde hair of highlight, it will add layers of hair color and allow for subtle variations in color from hair to hair, which will also be less monotonous and more natural as a single hair color.
2. Lower maintenance than full color
Compared to full color, the maintenance of highlight wig is much lower. Usually, when you do a full head of hair color, no matter how good the coloring level is, you grow new hair again with roots very different from the color you dyed. You also end up u needing to maintain it again. Not so with golden blonde hair of highlight, and while golden blonde hair of highlight does not guarantee to eliminate regrowth or even make them look more natural, such as ombre and shade colors, highly skilled colorists can often use subtly placed variations to mimic the natural irregularities created by the sun's reflection and therefore help hide unsightly roots.
3. Less chemical exposure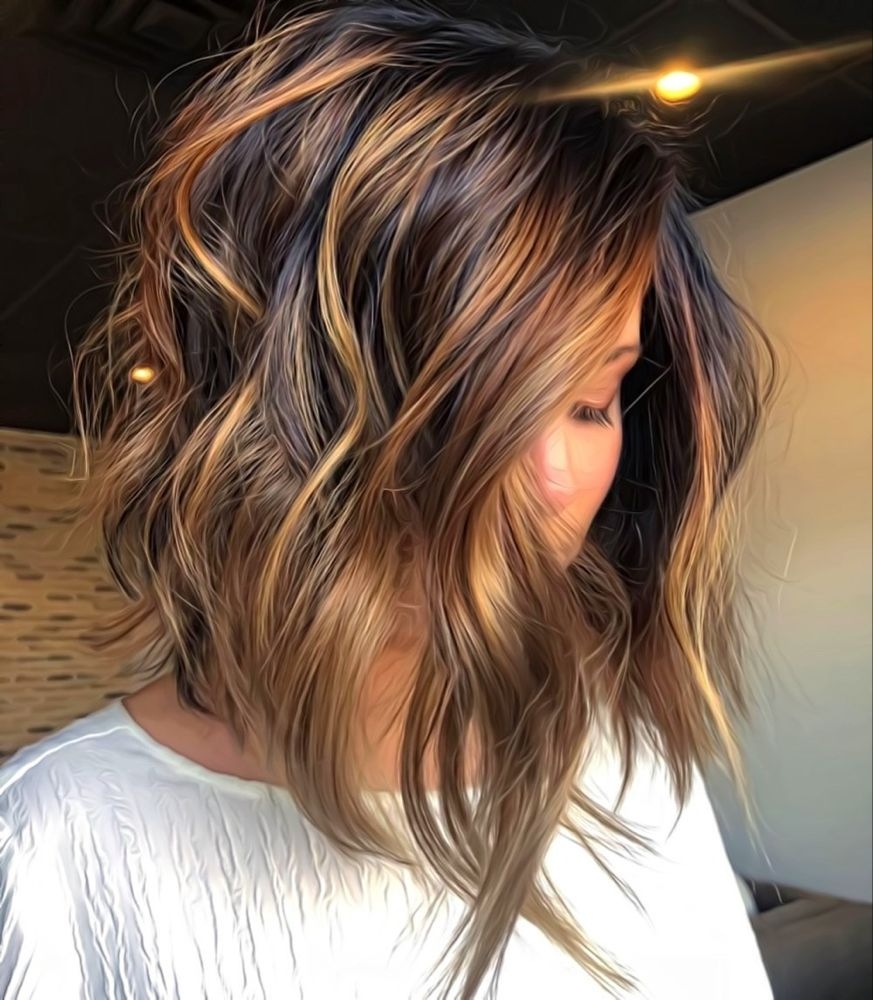 For those with sensitive skin, or even if you feel uncomfortable with the olfactory experience, golden blonde hair highlight may be the solution to more vibrant hair without worrying about overexposure to chemicals. While we strongly recommend being extra careful and treating your hair with products specifically formulated for coloring to help keep it shiny and as healthy as possible, less color treatment means less chance of serious damage.
4. Time and cost-effectiveness
First of all, golden blonde hair of highlight, especially the more complex techniques such as balayage, layage or flamboyage - hand-painting color on the hair - is undoubtedly a time-consuming process. But with less touch-up color required (not to mention less care and maintenance treatments needed than full coloring), you'll spend less time and money in the salon in the long run.
5. The perfect way to enhance your healthy summer glow
Indeed, now that it's almost summer again (finally!). We can't think of a better way to prepare for the sunny season than to brighten up those locks with some strategic highlights for an exotic, sun-kissed look - which, when applied professionally, can also help enhance natural, healthy shine.
Ⅱ. The advantages of getting straight brown hair with blonde highlights
Reason 1 of straight brown hair with blonde highlights:
Straight brown hair is silkier and less dry than curly brown hair. Curly hair needs more time to maintain than straight hair, that's for sure. That's right, curly hair can look dry once it is not carefully cared for. Therefore, we have this wig product, the choice is straight hair. And the choice is a darker color straight hair, will look more soft.
Reason 2 of straight brown hair with blonde highlights:
Straight brown hair than straight light-colored hair is more hair quality, and more temperament. You can imagine a hair with bleached hair and a straight brown hair contrast, which will show hair quality good. I believe the answer is the former.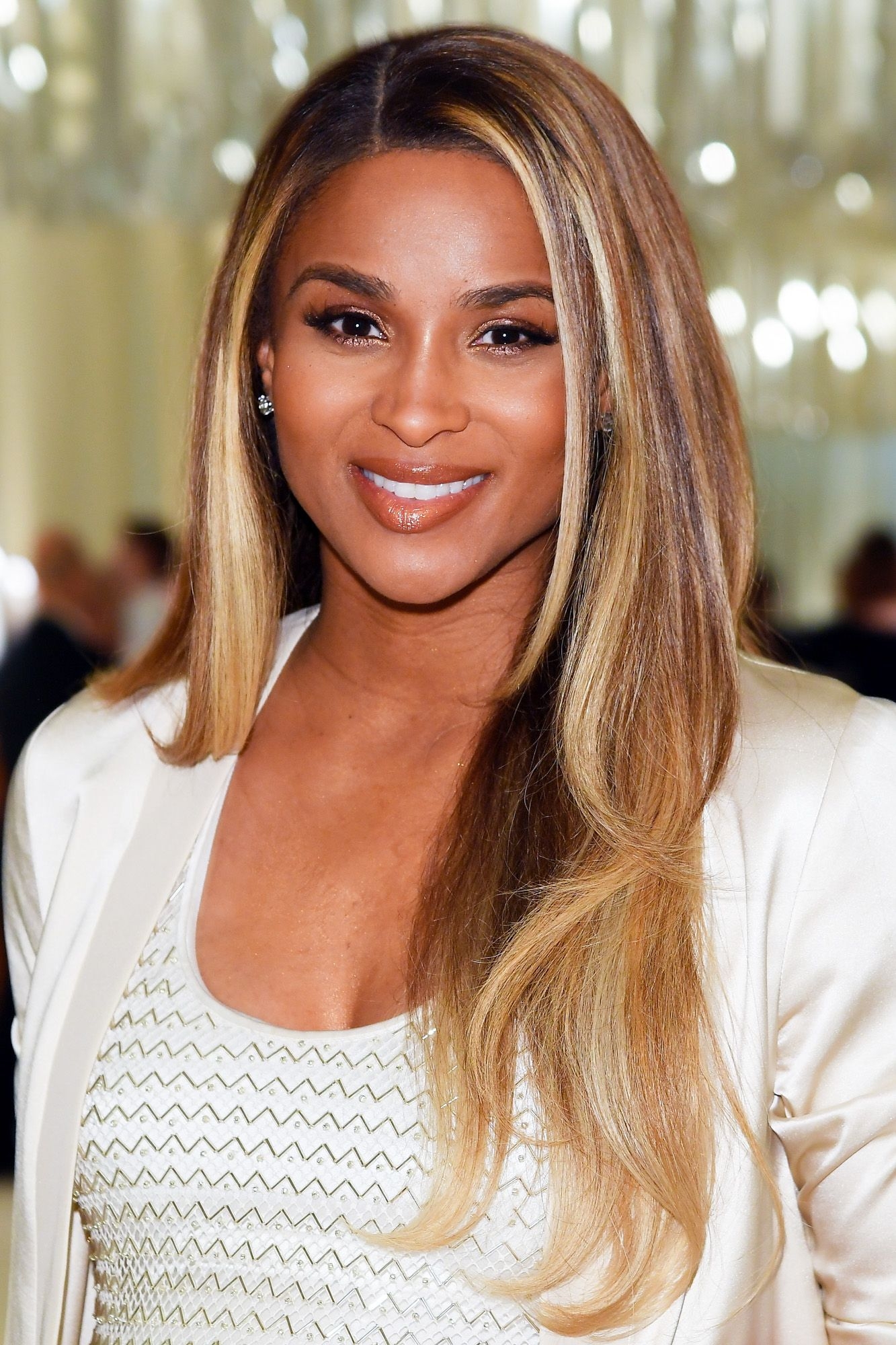 Reason 3 of straight brown hair with blonde highlights:
Scalp than dark bleaching because of the contrast. The color you choose for bleaching is related to your hair color. Straight brown hair with blonde bleach dye in brown and blonde is a dark and light color, with a strong contrast, accentuating the presence and color of bleach dye. If it is a dark bleach dye such as black bleach dye, put on brown hair, will people be attracted to your pick dye? No, your pick dye does not add color and attention to your hair. People may even ignore your pick dye due to visual errors. This is because its color can blend in with your overall hair. It's funny how blonde highlights will show up on your brown hair.
Reason 4 of straight brown hair with blonde highlights:
Straight hair picking reveals your picking more than curly hair picking. We know that curly hair creates a visual bias between each curl, and some color will be hidden with the inward curl snap. A straight hair pick, on the other hand, will not. It will be finer, straighter, and more naked. It won't cover up the color of the pick at all.
Comment