What Are The Best Diamond Face Shape Hairstyles?
Aug 07,2023 | lya
Do you know what the face shape you have? Do you have a diamond face shape? A diamond face shape is not that typical or popular, and many of the population have either oval or square face types. If you're blessed enough to have a diamond face shape, you should understand that you have a unique and fascinating face shape. Of course, you can enhance you beauty with diamond face shape hairstyles. Next, i will tell you what the best hairstyle for diamond face shape is.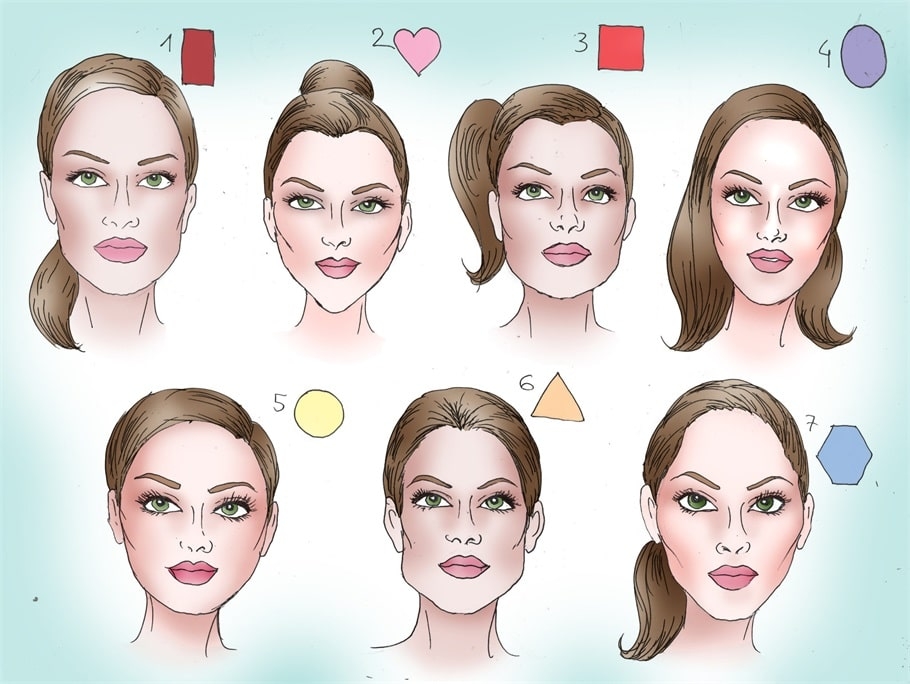 I. How to know if you have a diamond face shape?
Diamond is an angular face shape. Narrow forehead and jawline with cheekbones is the typical characters of diamond face shape. For a most flattering look, girls with diamond face shapes should intend to soften their sharp angles and balance their cheekbones. If you think your forehead isn't probably as broad, while your cheekbones are broad and placed high up. Trust me, you have a diamond face shape. You can rock a load of different appearances with diamond face shape hairstyles.
II. The best diamond face shape hairstyles in 2022
1. Shaggy hair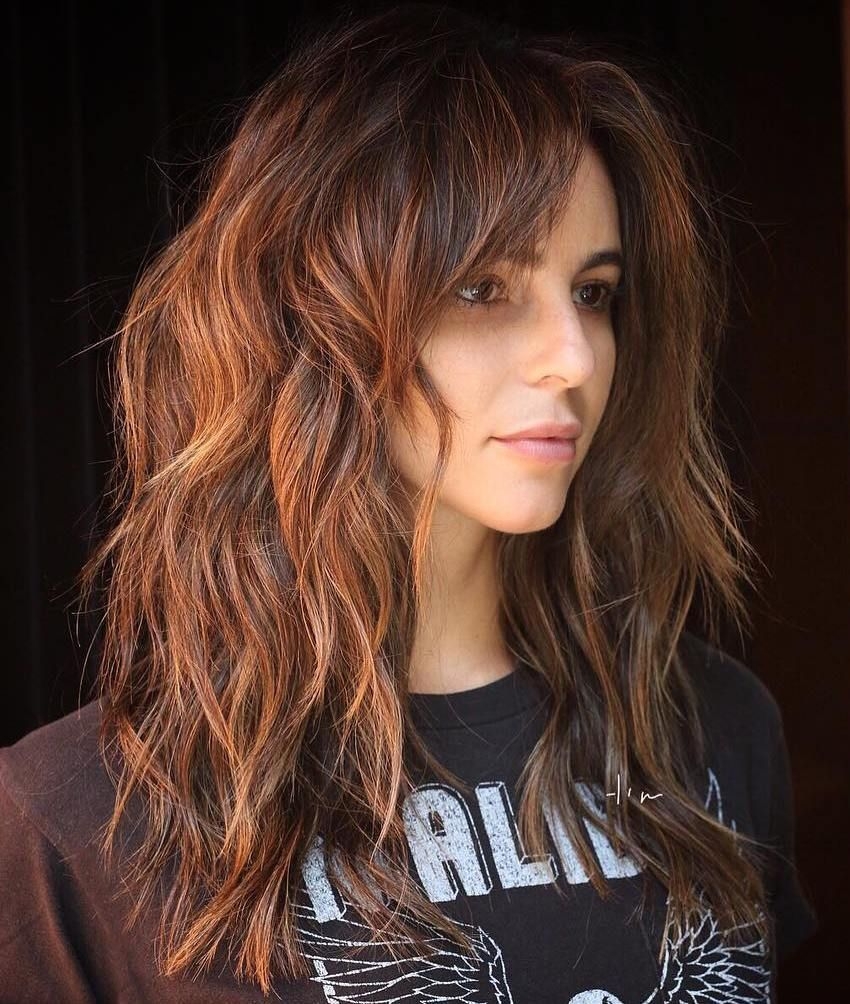 1.1 Dark brown shaggy look
Clever and short hairstyle, this brown wavy and shaggy appearance is for women who like useful and easy concepts. Display your adorable side and take pleasure in these for casual everyday moments.
1.2 Blonde messy shaggy look
Give it a go with these vibrant and long moments! A shaggy hairstyle and these messy bangs will draw in looks. As for females who can manage things of hair maintain, blonde messy shaggy look is their best choice. Longer hair and this wavy appearance will fit more youthful teens who like to express themselves.
1.3 Blonde shaggy hair with bangs
A retro blonde wavy shaggy moment such as this one will look charming on women who wish to look retro and cute. Show off your low-maintenance cut while knowing that it effectively suits your face shape.
1.4 Brown shaggy hair with bangs
This brown shaggy moment will look official and charming. If you're a fan of subtle volume and you're likewise looking for a hairstyle that you can wear for daily wear and workplace minutes this is for you!
1.5 Shaggy platinum haircut
Platinum blonde can be hard to keep. If you're a fan of spectacular looks and you want to rock something womanly and classy, this is perfect without being too flashy!
2. Retro waves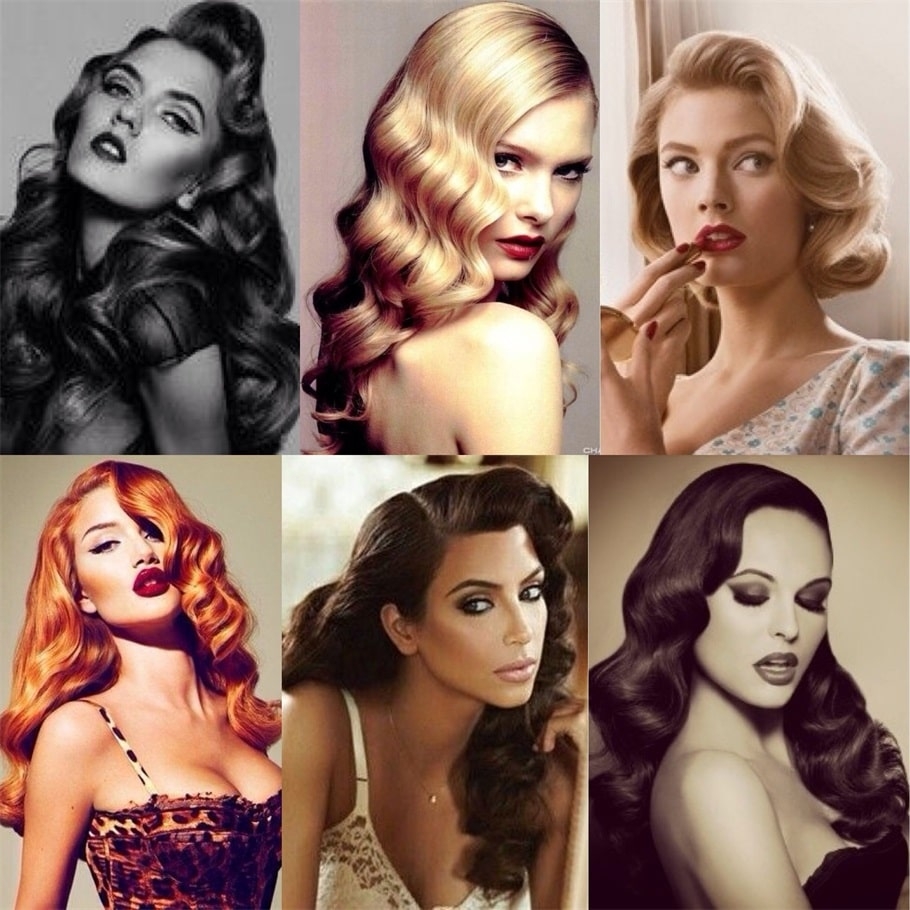 2.1 Auburn retro waves
Retro waves will forever remain in style. Females who like to use their hair curly and those who choose intense hot red tones will enjoy this magical-looking and attractive result. Show off the curls for your next huge event and a crucial celebration, everybody's eyes will be on you.
2.2 Black hair retro waves
Retro waves and shorter hair are extremely low-maintenance. Girls who take pleasure in easier and much shorter ideas will easily style their hair by doing this and with this technique. Your facial functions will look feminine and flirty, ideal for women who take pleasure in keeping it as tidy, basic, and natural as possible.
2.3 Abundant black hair waves
You can likewise use your hair on one side. This hairstyle and this appearance will suit most ladies, but particularly those who have an official event going on.
3. Fringe Bangs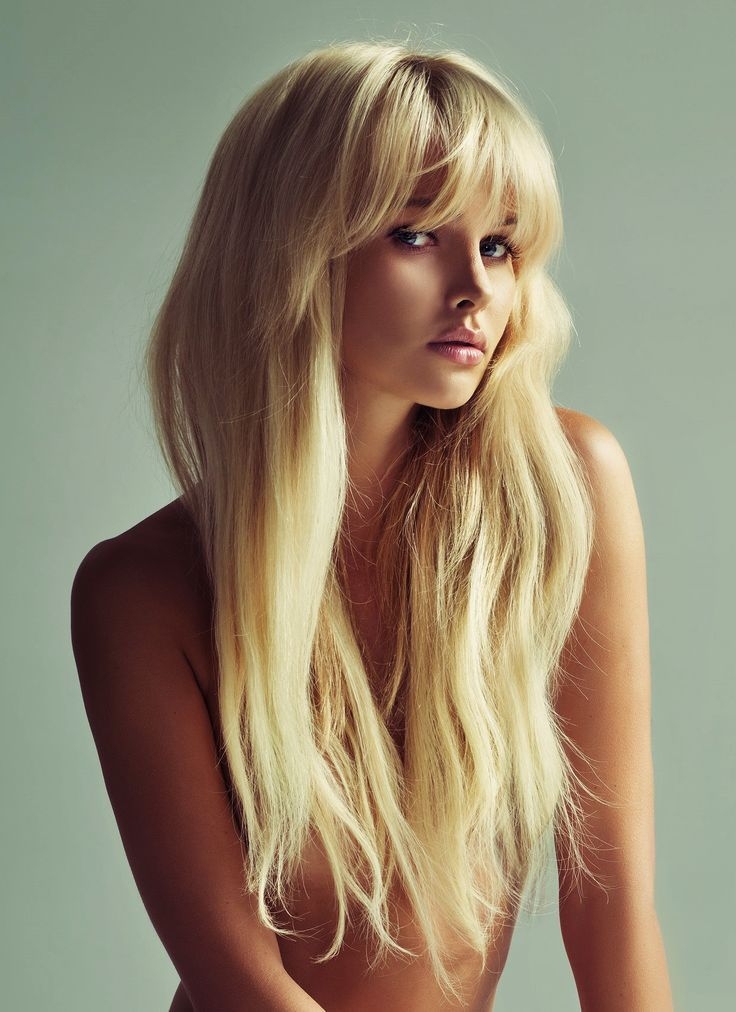 3.1 Blonde fringe bangs
Wispy bangs and blonde bleached hair is for ladies who like to look stylish and sensuous. Blondefringe bangs will rather ideal for a lot of dealing with shapes, it is not too tough to style, no matter your age.
3.2 Yellow fringe bang hairstyle
This yellow/orange fringe will look lively and attractive. There is no doubt that if you're in your twenties you're going to love this appearance and you will pull it off with ease!
3. 3 Pastel pink fringe look
Pastel pink hair and specified fringe bangs are for anybody who wishes to stick out. If you're a fan of quirky and loud concepts, you want to appear like a real trendsetter, pastel pink fringe is ideal! Ladies who choose loud colors and those who are in the state of mind for something a bit wacky will like this hairstyle.
4. Messy ponytail
4.1 Blonde messy ponytail
If you need a party-inspired appearance and something for formal or semi-formal minutes consider this hairstyle. In the end, you'll enjoy this appeal for your prom knowing that it correctly suits your diamond face shape!
4.2 Curly brown messy ponytail
Program your curly hair off and embrace the curl pattern. Females who prefer their natural texture and those who have actually defined strands will like this for daily wear and elegant wear. Put on your favorite curling cream and accept the simple ambiance!
4.3 Chic brown messy ponytail
Elegant brown, smooth and neat, chic brown messy ponytail will make you look feminine and powerful. Do not forget to add your favorite hairspray to spice up and highlight your smooth shiny texture.
4.4 Blonde messy retro ponytail
Retro and messy blonde, this ponytail will look so great on any age group. If you prefer curly appearances which wave pattern, blonde messy retro ponytail is best for you! Let your face look a lot more appealing and symmetrical by attempting this out.
4.5 Light brown messy hairstyle
A glossy brown messy ponytail and this hair with a lot of shine will look feminine and fashionable. Show off your hairstyle and love for modern hairstyles by reserving this style with your hairstylist.
Which hairstyle you like and fancy the most? Are you captivated by much shorter or longer appearances? In either case it may be we understand that you're going to enjoy among these remarkable appeals.
Comment