What Are The Benefits Of Dirty Blonde Hair Trend?
Aug 25,2023 | lya
Dirty blonde hair became one of the hottest color styles, there are many girls are asking their colorists about it in 2022, because it's versatile and looks perfect on almost everyone. If you're looking to update your hair color, there is no doubt that dirty blonde is a great option. Read on for inspiration and to find the perfect dirty blonde shade for your skin tone and preferences.
I. What is dirty blonde hair color?
It is a medium to dark blonde with a light brown undertone that can be easily adapted to your preferences, including highlights, low lights, as well as experimenting with dyeing techniques such as Ombre and Balayage.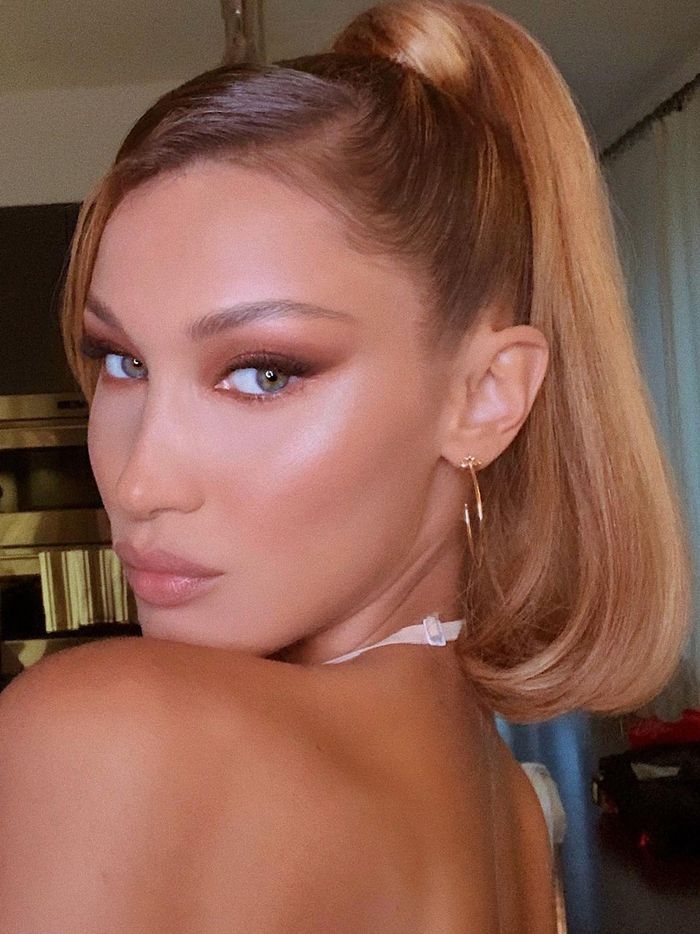 The dirty blonde has been trending on social media and is one of the hottest colors of the year due to its versatility. Give depth and dimension to your dark hair by adding dirty blonde highlights, or show the world your saucy side with a pink blend or purple hint. In addition, if you're a girl with brunette, and want to change colors, dirty blonde hair color is perfect and will help you lighten up without causing any damage.
II. What are the benefits of dirty blonde hair trend?
1. Easy to style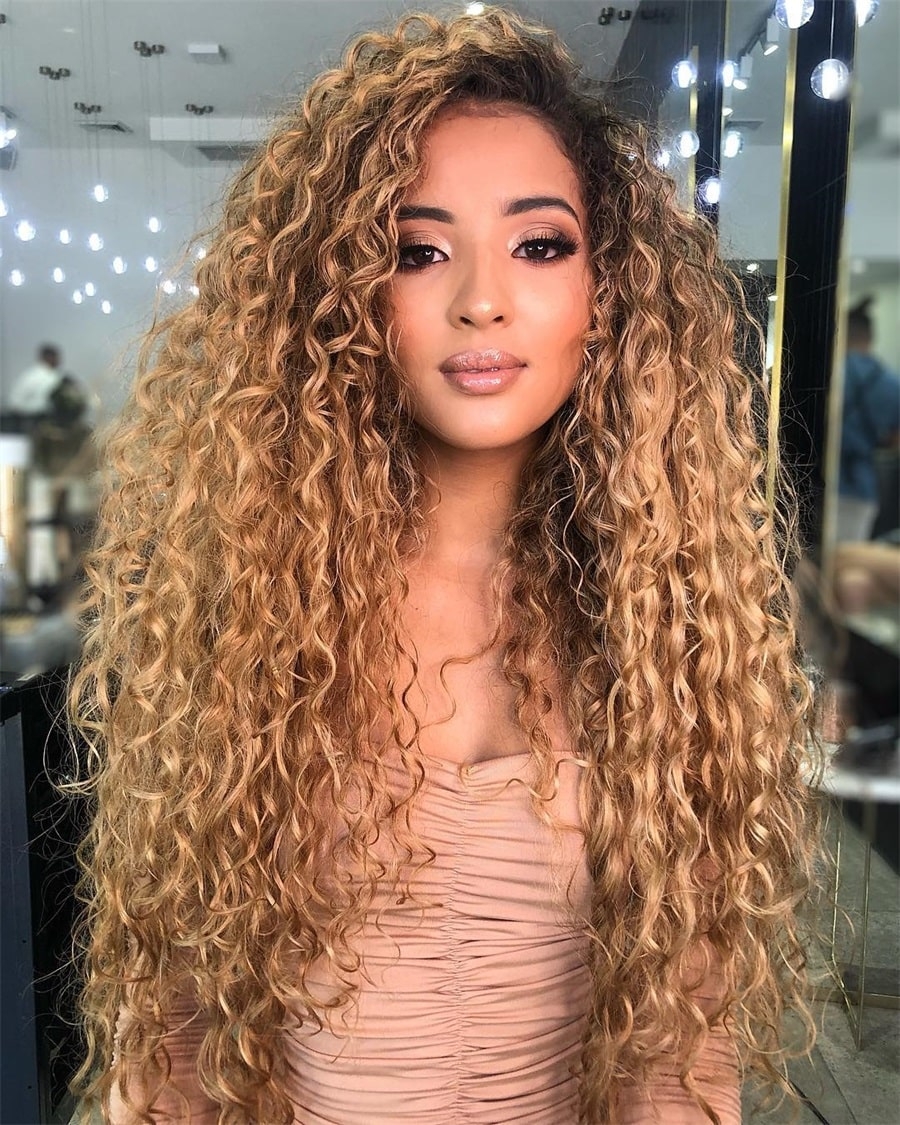 Dirty blonde color traditionally weaves together various shades of blonde hair. This color was carefully chosen to suit each individual's unique natural hue. Whether you have a light, medium, dark blonde or even a brunette base, you can get a nice dirty blonde hair color.
2. Suitable for all skin tones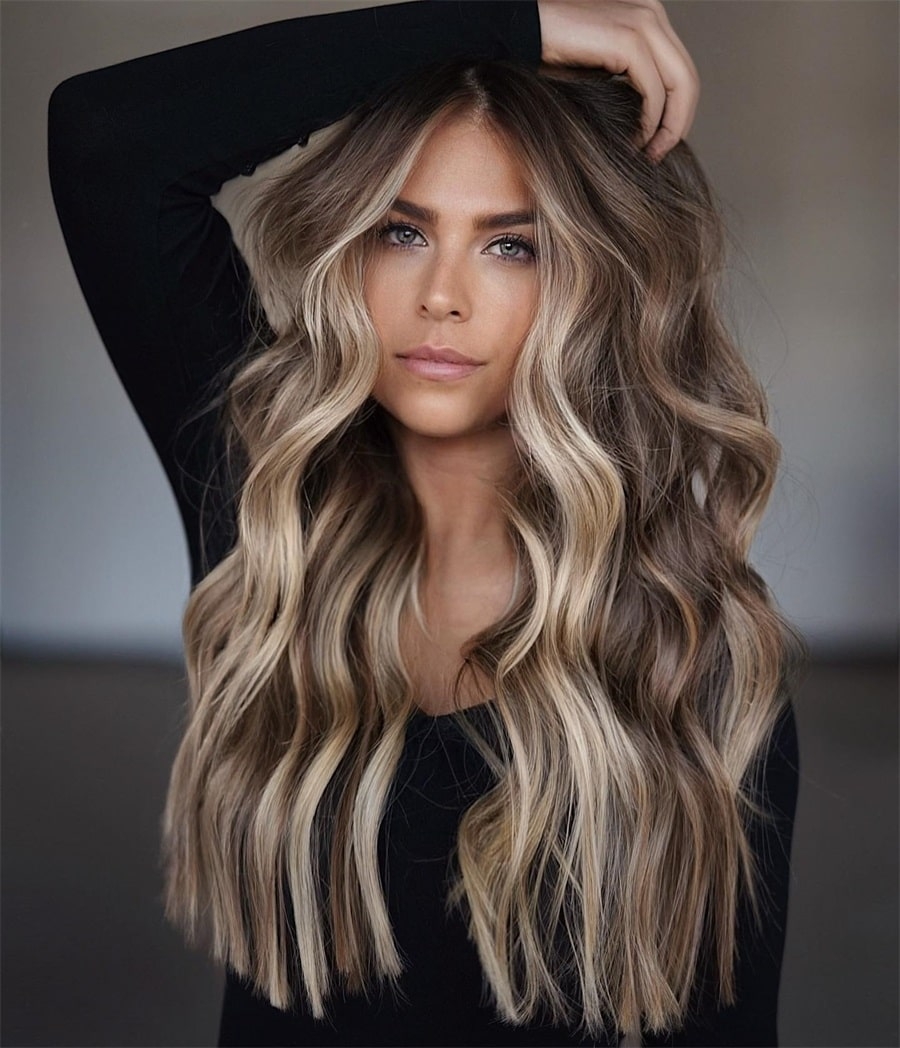 The color of dirty blonde hair is unique to each person, therefore it is a flattering color and looks good on anyone. One benefit of the dirty blonde trend is that you can customize its tone to suit your skin tone best and the level of maintenance you expect.
3. Follow the fashionable trend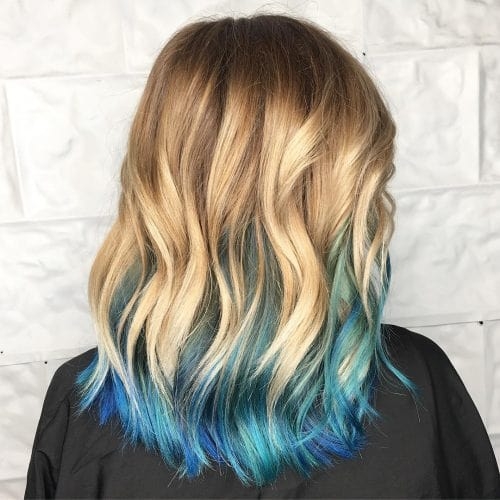 Recently, the bleached blonde appearance and bright highlights seem to be taking a back seat in favor of a more natural dirty blonde color. This is a very fashionable hair color, and believe me, with dirty blonde hair color, you will definitely be the most distinctive person in the crowd.
III. 2022 popular dirty blonde hair color
1. Dark dirty blonde hair
Brunette blonde is a dark blonde with a light brown undertone, but comes in a variety of colors, allowing you to go darker or lighter depending on your preferences. Dirty blonde hair in dark colors is flattering to most people and easy to wear. Last but not least, it is also low maintenance.
2. Natural dirty blonde hair
Dirty blonde is a medium to dark blonde color with a brown undertone. It's a versatile color, which looks natural, and is easier to maintain than a lighter blonde. Natural dirty blonde hair looks best for those with warm skin tones, but can be easily adapted to your preference and will complement all hair textures and lengths. Trust me, the natural dirty blonde hair will be your best choice.
3. Dirty blonde hair with blonde highlights
If you want to give your dirty blonde hair a boost, blonde highlights are a great addition. Dirty blonde is a medium shade of blonde hair that is easy to wear but can be turned down or made to look brighter. Blonde highlights give depth and dimension to hair and are great for toning down hair and brightening the look. So dirty blonde hair color with blonde highlights are the forever classics.
4. Dirty strawberry blonde hair
Strawberry blonde is a golden red that can come in different shades of brilliance. To tone down the red undertone, you can add strawberry blonde to your hair with highlights or Balayage. This is a fantastic way to lighten hair and make the look brighter, and this color is changeable and flattering.
5. Balayage on dirty blonde hair
Balayage is a more versatile option than traditional highlights, as it is painted on the hair by hand. It creates a sweeping effect and is more natural, giving the hair a sunlit glow. On dirty blonde hair, you want to add a light color or two for contrast.
6. Dirty blonde curly hair
Dirty blonde hair can complement all the texture and can be styled however you want. For curly hair, this color is a medium blonde yellow that accentuates your curling pattern. You can also add dirty blonde highlights to light brown hair, or add light blonde highlights to create more contrast and enhance your curls.
7. Dirty blonde hair with red highlights
You can experiment with dirty blonde hair to create a look that best reflects your style. A great way to do this is to use colors that create contrast, which will also draw attention to your hair and accentuate your texture. Of course, you can choose dirty blonde hair with highlights. Red highlights will bring warmth to your dirty blonde hair and can be incredibly flattering.
8. Blue Ombre on dirty blonde hair
You don't have to stick to natural colors when experimenting with dirty blonde, which can be paired with bright, bold colors. Blue hair is expressive and fun. It is associated with calm and silent, and is available in a variety of shades, allowing you to find the best shade for your skin tone. Ombre is a great way to add blue to your hair and will gradually blend in with blonde hair.
Dirty blonde hair is a dream for girls. It brings in a bit of fall depth, but keeps it in the light direction, concealing the hair in the crisp cool that works with the changing light of the new season.
Comment