What Are Lace Frontal Wigs?
Aug 25,2023 | yang hang
Out of all the lace wigs in the market, lace frontal wigs are probably the best. A lace frontal wig is special! This is because of how it is designed.
The uniqueness lies in the fact that in this one, human hair is minutely attached to the base of the lace. And that lace is effectively used as a cover for your hair. The human hair used in lace frontal wigs is extremely realistic. By the end of this article, you will know everything about lace frontal wigs.
What do lace frontal wigs mean?
You might ask what a lace frontal wig is. Well, we have the answer for you. For this kind of wig, the lace is needed to cover the dimension from one ear to another. This is mainly done to create a natural look and hence more realistic. Creating a natural look helps to redefine your beauty.
The hair is tied individually. the best lace frontal wigs are also hand-made. The natural wig cap is made out of lace, so it is very comfortable. You can get a realistic look by using this type of wig. You can also get variations in lace frontal wigs.
A monofilament top, capless style, a hand-tied cap, or even machine-made caps will give you the desired look you needed.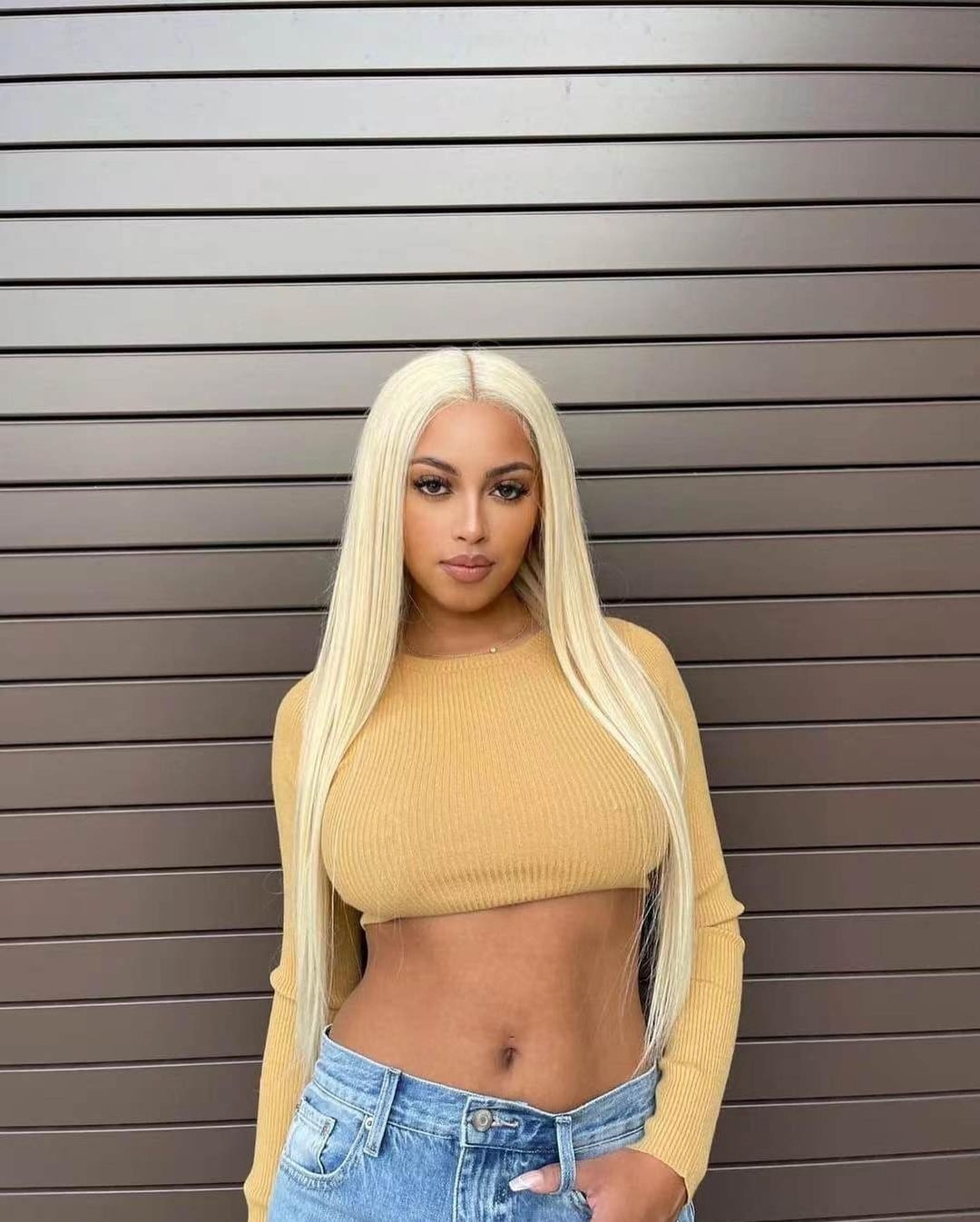 How to wear lace frontal wigs
When you first buy a lace frontal wig, you will notice that there is excess lace at the front and the sides of the wig. Do trim the lace according to your natural hairline and also your face structure. Use thin and sharp scissors to cut the lace. You will get these types of scissors in beauty stores.
Wear the lace frontal wigs, coordinating with your natural hairline. You will have to tie up your natural hair before placing the wig on it. Braid your hair nicely and suspend it with pins. French braids or corn braids are good hairstyles for going under a wig. Now, place the lace wig on your forehead and slightly push it back. Once your wig is on, adjust the sides to your head.
Adjust the wig properly on your head. Use bobby pins or glue to stick the wig to your hair. Sometimes adhesive glue can be a little harsh on your hair. The dry glue gets stuck to the root of the hair and plucks it out. So, to avoid such problems, use coconut oil to remove the glue at the end. If you are using bobby pins, make sure you have tied both sides properly.
Are our lace frontal wigs worth the money?
Lace frontal wigs are more costly than other types of wigs. The lace frontal wigs are very comfortable and different from the other types of wigs. It has a much higher quality of hair. These types of wigs are very natural looking. Lace frontal wigs are definitely worth the money!
Do lace frontal wigs damage your hair?
Lace frontal wigs do not damage your hair. If you do not remove the wig properly, or if you do not take care of the wig, it might cause hair loss. If you are very careful with the application of the wig and the removal too, then you don't have to worry about hair fall or damage. You can also buy products that will help you in making the removal and the application of the wig very easy.
Maintaining the lace frontal wigs
• Try to use the products which are specifically made for lace frontal wigs. A wig and natural hair are very different. To keep the wig clean and soft, you have to purchase different products.
• Try to find shampoos and conditioners for wigs that do not contain harmful chemical ingredients. If you cannot find them in supermarkets, try to visit beauty shops or salons.
• Detangle the wig with your fingers or a wide-tooth comb after completely drying the lace frontal wig out.
• To make sure that the wig remains soft, wash the hair every week. It totally depends on your usage. Try not to overwash the wig.
• Using too many hair products on a wig makes it weaker with time. Minimize the number of products you are using. Stick to the products which are sulfate-free and help the wig to remain soft.
• Keep your human hair wig away from hot temperatures. Avoid using blow dryers, curling irons, or straightening irons regularly.
• When you are going out in the sunlight for a long time, use a hat or scarf to cover your hair. This prevents permanent damage to a lace front wig.
Avoid sleeping with your wig on as it completely damages the texture. If you want to sleep with a hairstyle, you want to keep it. Then wrap up the hair with silk or satin cloth.
Conclusion
Be ready to feel like a goddess. Women throughout the globe just love it! You cannot even distinguish normal human hair from human hair in the lace frontal wigs. It is recommended to always choose the lace wigs, which will last long.
The lace frontal wigs are durable and budget-friendly too! So choose wisely. But while choosing and wearing is good, you also have to keep in mind, that these wigs need some amount of care and maintenance. Or else, it can get damaged with time. We have covered this earlier, just follow the points, and you will be fine. Now, be ready to flaunt your style!
Comment