Complete Guide To Differences Between Mahogany Hair And Burgundy Hair
Sep 23,2023 | Bella
When it comes to hair color, there are countless options available to express individuality and style. Two popular choices that often capture attention are mahogany hair and burgundy hair. While they may seem similar at first glance, they possess distinct characteristics that set them apart. In this blog post, we will delve into the nuances of mahogany and burgundy hair, highlighting their unique features, comparing them side by side, and providing recommendations for those interested in trying a burgundy hair wig.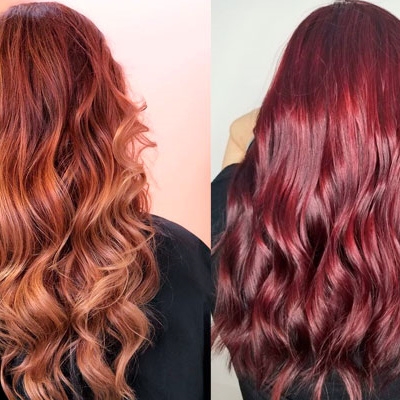 1. What is Mahogany Hair Color?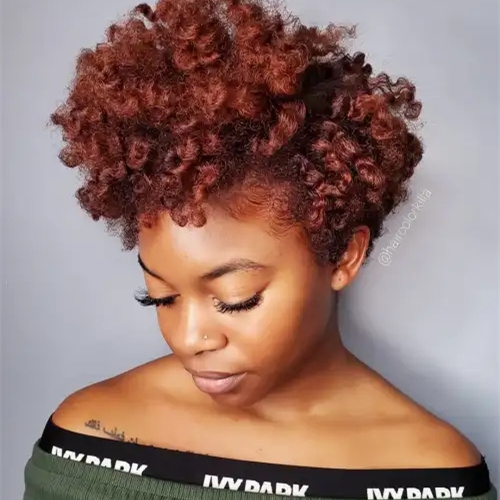 Mahogany hair color is a rich, reddish-brown shade that exudes warmth and depth. It draws inspiration from the rich hues of mahogany wood, creating a captivating and sophisticated look. This hair color typically incorporates deep red undertones, complemented by brown highlights. Mahogany hair color can be customized to suit different skin tones, ranging from cooler undertones to warmer ones, making it a versatile choice for various individuals.
2. What is Burgundy Hair Color?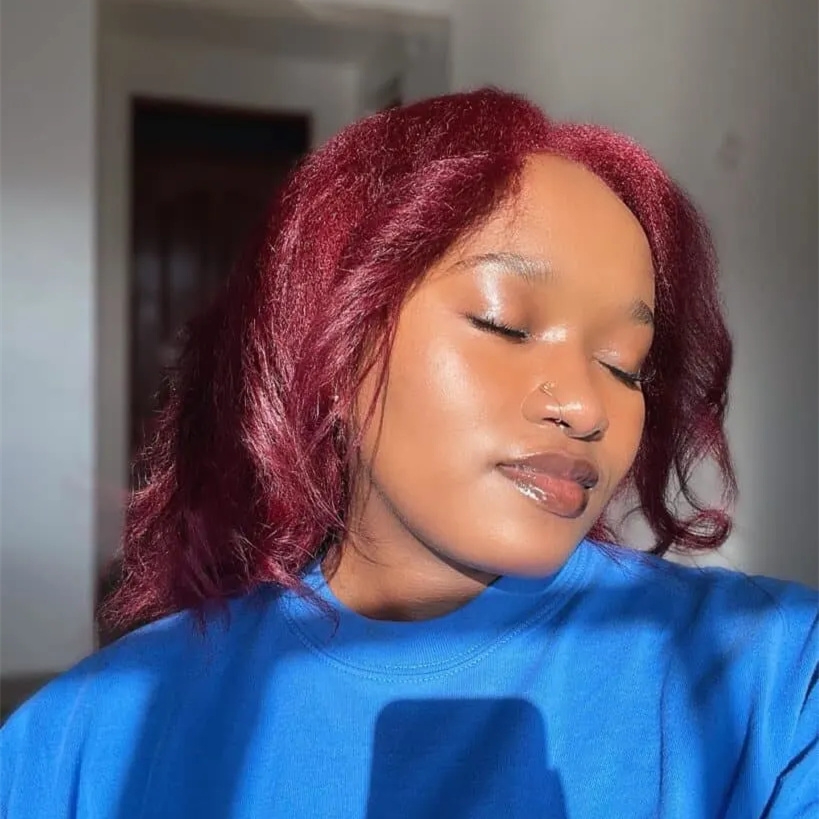 Burgundy hair color, on the other hand, is a vibrant and intense shade that takes cues from red wine. It is characterized by deep, purplish-red tones that create a bold and striking appearance. Burgundy hair color is known for its high level of saturation and can be achieved through different shades of red, violet, and purple. This hair color often suits those with cooler undertones, but with the right blend, it can be adapted to flatter a range of skin tones.
3. Mahogany Hair vs. Burgundy Hair
While both mahogany and burgundy hair colors fall within the red spectrum, several distinguishing factors set them apart. Here are a few key differences to consider:
3.1 Undertones
Mahogany hair color leans more towards warm, reddish-brown tones, while burgundy hair color embraces cooler, purplish-red hues.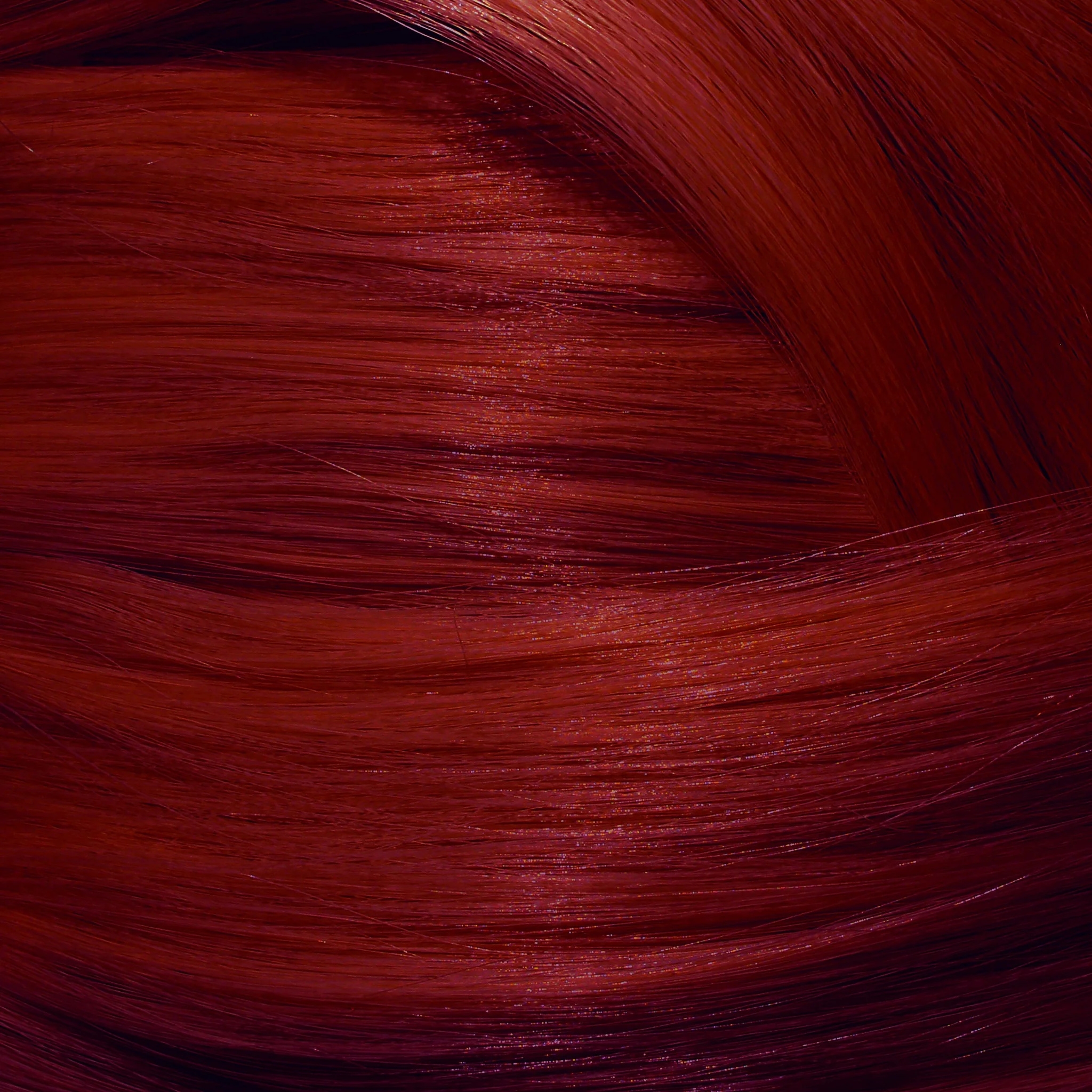 3.2 Intensity
Mahogany hair color tends to be more subdued and natural-looking, offering a refined elegance. On the other hand, burgundy hair color boasts a vibrant intensity that demands attention and creates a statement.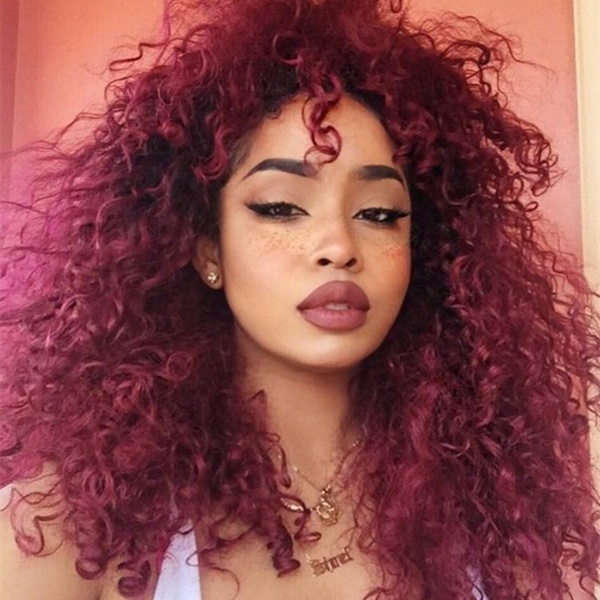 3.3 Versatility
Mahogany hair color can be customized to suit a wide range of skin tones, from fair to deep, making it a versatile option. Meanwhile, burgundy hair color, with its bold and rich pigmentation, is often best suited for individuals with cooler undertones.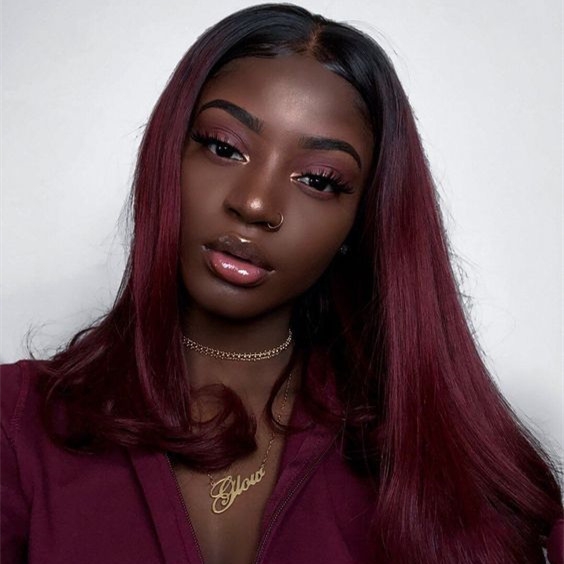 3.4 Styling
Mahogany hair color lends itself well to both casual and formal settings, offering a timeless and sophisticated appeal. Burgundy hair color, on the other hand, adds a sense of edginess and drama to any style, making it a popular choice for those seeking a bold look.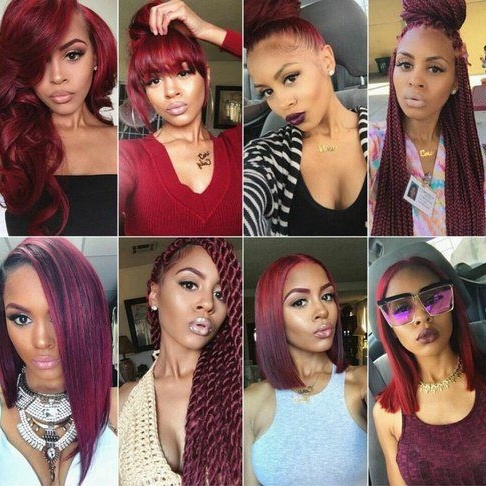 4.Burgundy Hair Wig Recommendation
For those interested in experimenting with burgundy hair color without committing to a permanent change, a wig can provide a convenient solution. Here's a recommendation for a burgundy hair wig:

The Burgundy Jerry Curly Wig is a gorgeous and eye-catching option for those looking to embrace the allure of burgundy hair with a touch of playful curls. This wig features a jerry curl texture, characterized by tight, bouncy curls that exude a sense of vitality and liveliness.
The color of this wig is a captivating burgundy shade, with deep red undertones that add depth and richness to the overall look. The burgundy hue perfectly complements the curly texture, creating a striking contrast that is sure to turn heads.
The Burgundy Straight Bob Wig is a chic and sophisticated option for those seeking a sleek and polished look with a touch of vibrant color. This wig features a straight bob style, characterized by a classic length that grazes the chin and creates a timeless silhouette.
The color of this wig is a captivating burgundy shade, radiating boldness and elegance. The rich burgundy hue adds depth and intensity to the straight hair, enhancing its allure and making a striking statement.
The Burgundy Straight Hair Wig is a stunning choice for those who desire a sleek and elegant look with a touch of bold color. This wig features straight, flowing strands that exude sophistication and grace.
The straight hair of this wig provides versatility in styling options. You can wear it as is for a sleek and polished look or experiment with different hairstyles such as ponytails, updos, or even adding accessories to create your own unique flair.
5. Conclusion
In conclusion, mahogany hair and burgundy hair may share some similarities due to their red undertones. However, their differences in undertones, intensity, versatility, and styling create distinct looks and cater to different preferences. Whether you choose the refined warmth of mahogany or the bold allure of burgundy, both colors offer unique opportunities for self-expression and individuality. Remember, when it comes to hair color, the choice is ultimately yours to make.
Comment