What Is And How To Get The Perfect 27 Hair Color On Natural Hair?
Aug 25,2023 | Bella
Girls love to keep up with trends by changing their hair color, and with all the new hair colors out there, it can be disturbing to you when you see those familiar and unfamiliar shades. These similarly colored hair colors look so similar in appearance that it's hard to tell them apart. This article rounds up everything you need to know about 27 hair color and walks you through what it takes to get the perfect 27 hair color on natural hair.

1. What color is 27 in hair?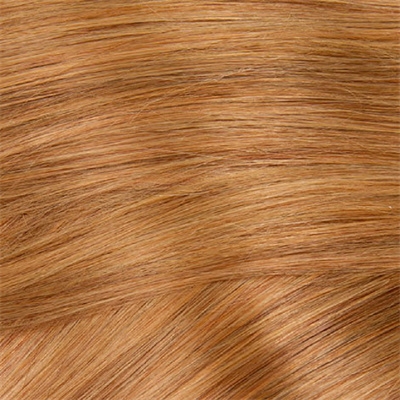 Hair color 27 is a darker brown than normal platinum blonde hair but lighter than normal brown. hair color 27 mixes blonde, light brown, and warm red to give the final look of strawberry honey blonde hair. It looks very playful, cute, and perfect for everyday wear and styling, and can be used as a highlighting color to match other warm hair tones.
2. How to get the perfect 27 hair colors on natural hair?
There is no doubt that color #27 is a very attractive and popular hair color, but here is a step-by-step guide on how to get the perfect 27 hair color on natural hair.
Preparations for 27 hair dye
A pair of reusable gloves, a bottle of developer, a bottle of shampoo (can be a purple conditioning shampoo), a deep repair hair mask, a bottle of bleach, and two hair dyes (choose caramel and praline and mix the two together to get 27 hair color)
Step 1 Mix bleach and developer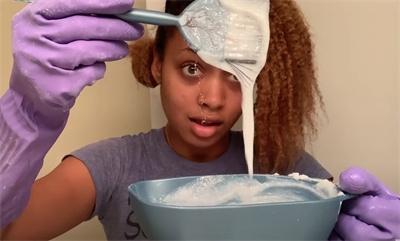 Mix the right amount of bleach and developer together and bleach the roots of the hair to get lighter hair color and to let the color show on the hair. Mix equal amounts of developer and bleach and mix well, and take out the prepared brush.
Step 2 Bleach your hair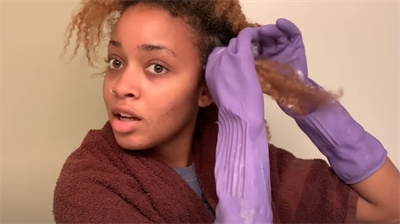 Put on your gloves before bleaching your hair, dip an appropriate amount of the mixture, and apply it evenly from the roots of your hair. Be sure to apply it evenly so that you can get lighter hair to achieve the desired effect. Also, don't forget to look in the mirror to check if the bleach is applied to the back of your hair.
Step 3 Application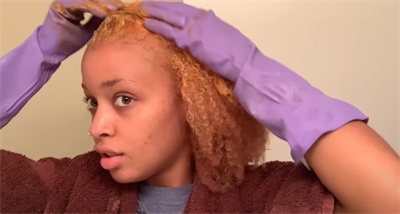 Mix the prepared caramel and praline colors in a mixing bowl, as it is a mixture of two browns you need to be careful not to get any on your clothes or walls at home. You can drape an unused towel around your neck or place a layer of tin foil on it. Mix the developer and hair dye together in a two-to-one ratio and apply the hair dye starting from the roots of your hair and make sure it is evenly applied. After leaving it for 10-15 minutes, you can wash it with water or shampoo.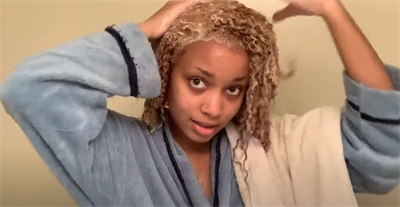 To avoid hair damage: apply a layer of hair oil to the hair before washing and make sure it is evenly applied. After the application, wrap the hair with a hair cover and leave it for half an hour or so.
3. 27 vs 30 hair color, what are the differences?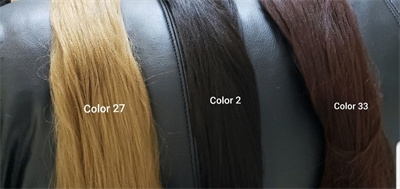 27 hair color is more of a strawberry blonde, a mix of some red and light blonde tones, but it looks a little darker than a true blonde. 30 hair color looks more coppery blonde. So 27 hair color is often categorized as blonde hair color, while 30 hair color is usually categorized as red hair color. So the biggest difference between these two colors is the color they present.
4. Donmily #30 and #27 color hair recommendation
A beautifully colored wig can easily give you a new fashion experience, check out donmily's selection of hair for you.
#30 jerry curly brown ginger hair wig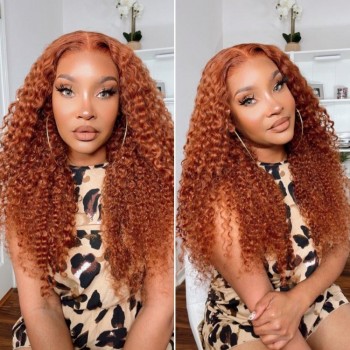 Donmily Honey Ginger Brown And Orange Hair Jerry Curly 13x4 Lace Frontal Pre Plucked Wig
Buy It Now

The jerry curly has a very full look that gives the hair volume a voluminous look. In addition, it looks very natural and is close to the texture of virgin hair. 30 hair color is suitable for girls with darker skin tones, especially those with chocolate skin tones, and it will bring out the shine in you.
#27 ombre Brazilian body wave bundles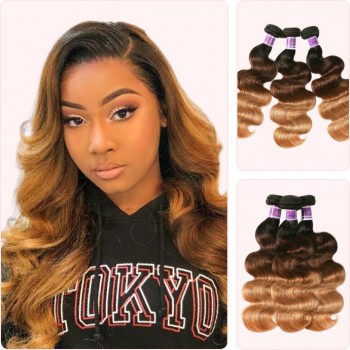 Donmily Ombre Brazilian Body Wave 3 Bundles Human Hair (#1B/4/27)
Buy It Now

The dark roots look very stylish and the gradient technique gives the hair an interesting look. Brazilian hair has a better texture.
5. Conclusion
The actual choice of hair color depends more on your preference. 27 hair color gives a very nice strawberry blonde color, which is more lovely than the 30 hair color. If you like these two hair colors, you can come to donmily and buy them at home.
Comment